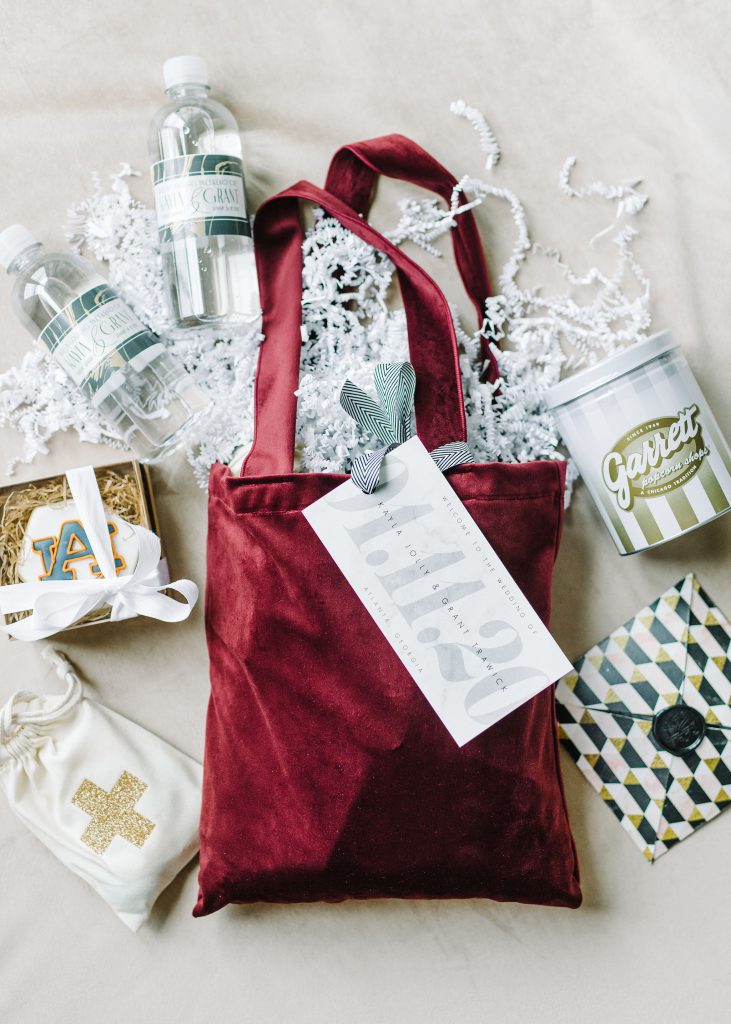 Welcome bags are still a big request from our clients. Of course the sky is the limit once we start customizing and really going all in on the contents. But, you can still still say thank you for traveling to our wedding, without going too big. For this winter wedding with velvet touches, we found velvet bags in an array of the colors being used. Adding a printed tag to the outside makes it personal. Along with adding custom printed water bottles, and snacks either specific to your event location, or from points in your life as a couple, also make it thoughtful.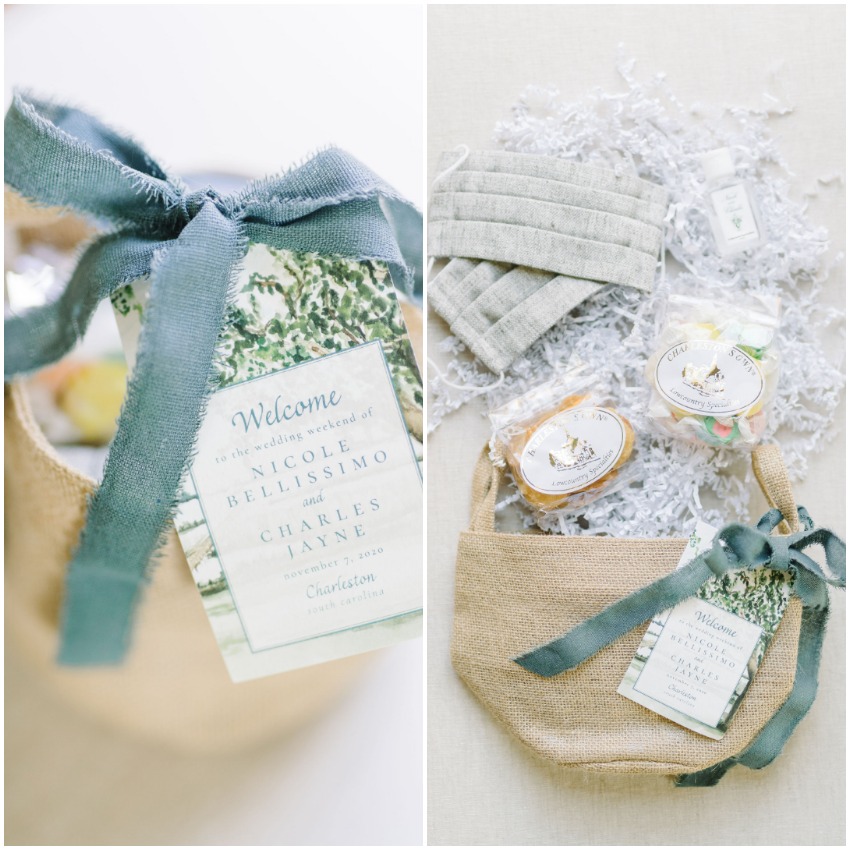 Welcome swag in the time of Covid looks different too, of course. Custom made masks in the wedding colors are nice to include. Also, personal sized hand sanitizer is great for guests to pop in a pocket or handbag.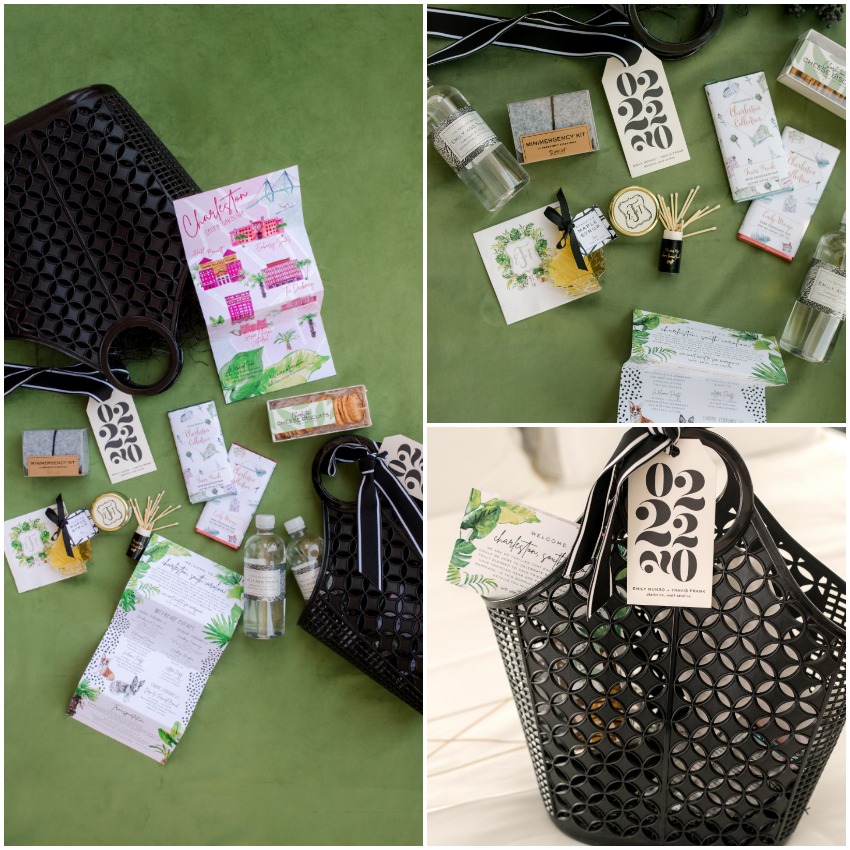 Of course packaging can make all the difference in the details. For a bold modern wedding, the date is printed and tags are tied to the plastic beach bags. Perfect for a wedding in Charleston, SC. Chocolate bats, water bottles, mini candles, matchbooks, snack labels and guest information booklets all receive custom printed details.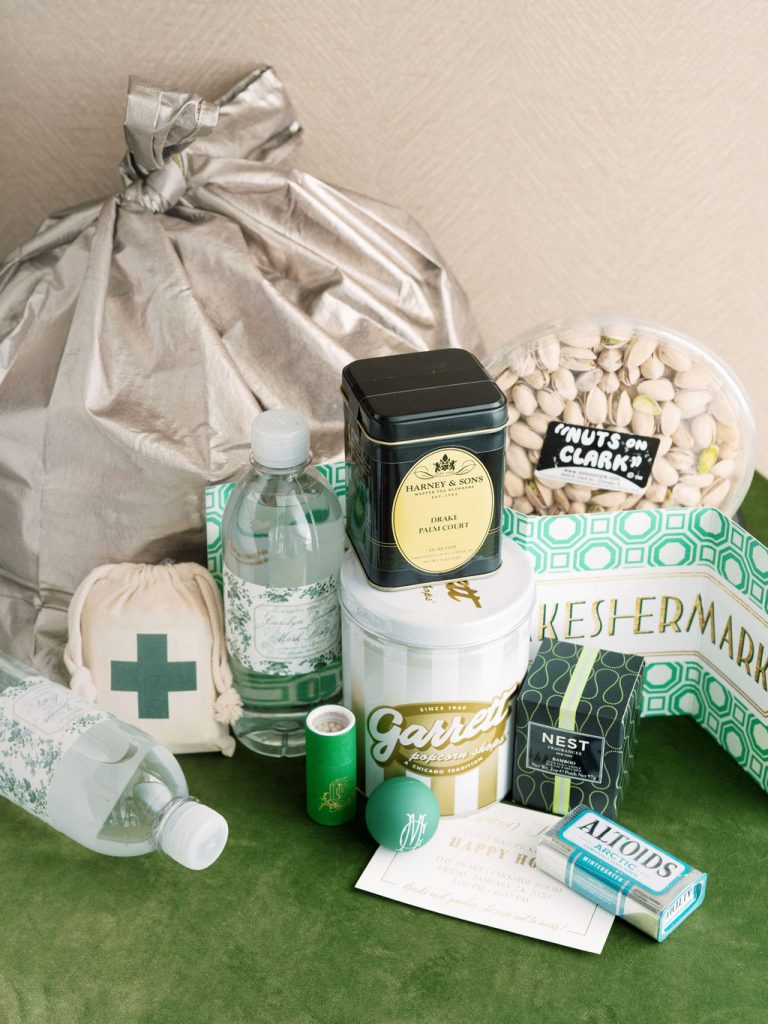 For a Tara Guerard wedding in Chicago, IL, a shopping "suite" was set up. Guests, could come and select their choice of bag color, and then fill it up with offerings they wanted for their stay or to take home. Lots of custom options were provided, and that way no one had to feel bad about leaving stuff they couldn't get home in the hotel room.