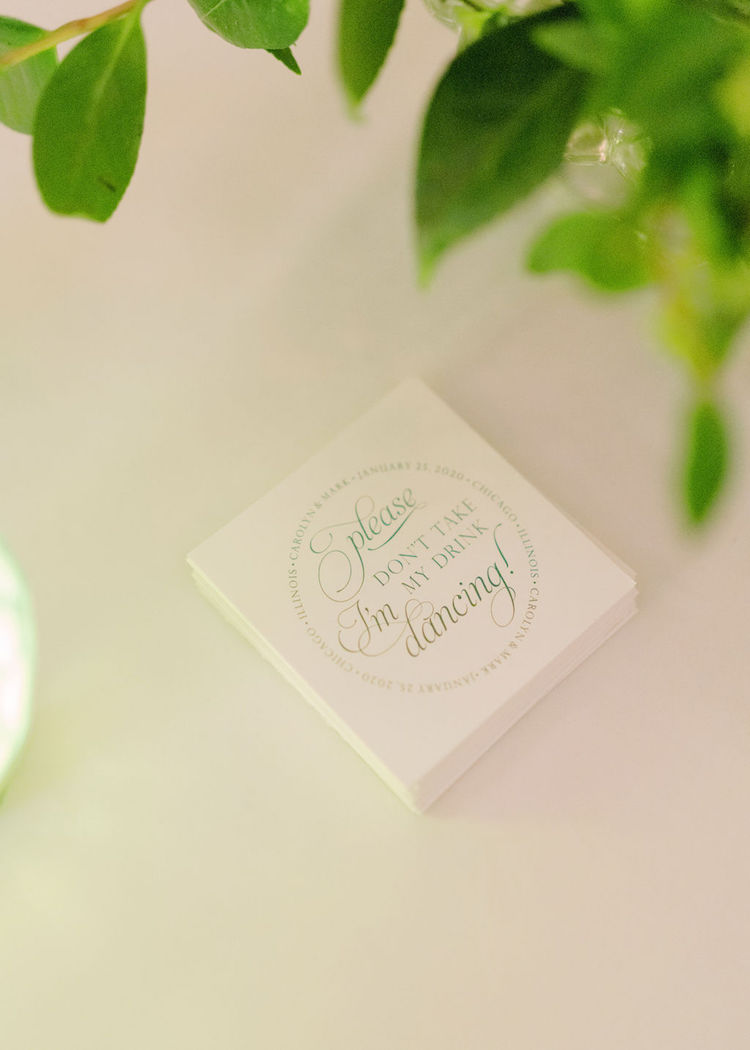 photo by Corbin Gurkin
We've shown you our save the dates, invitations, and paper pieces that we do like that, but what about all of the other little details you may not even be thinking of?  Many of our clients have us put everything together for them. And, that means so many un thought of places for detail opportunities. One fun extra (think of them as the new koozie) are letterpressed coasters.. They can be a custom monogram, or a cute saying like the one above, or even a cocktail recipe… Any extras are perfect to have in the couples' new home for entertaining.  Of course, don't forget the custom cocktail napkins to go with.
photo by Corbin Gurkin
Late night food is still in demand!  For this Chicago wedding, of course it had to be late night deep dish pizzas!  Custom pizza boxes could not be cuter!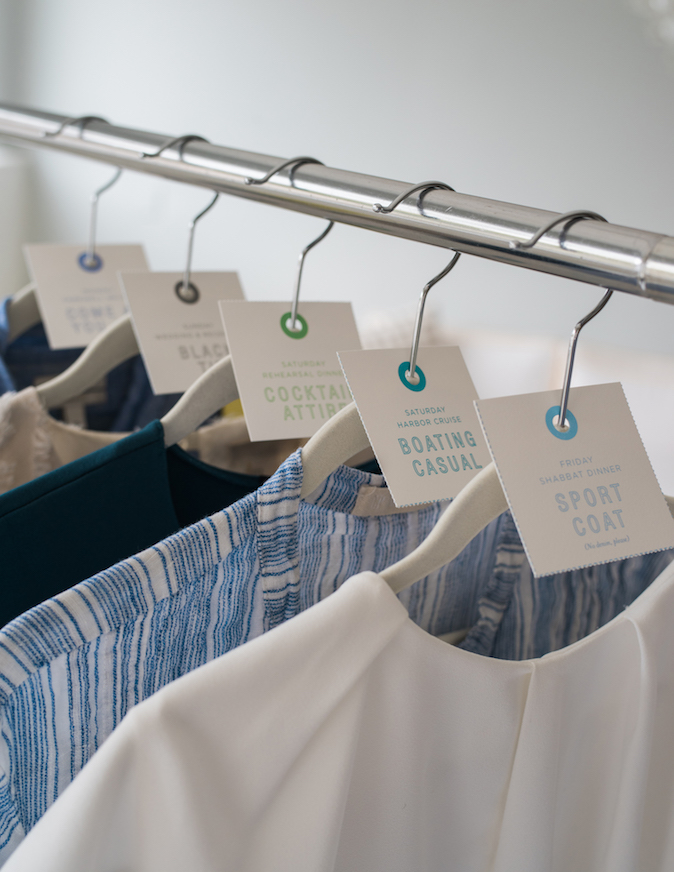 Another fun new item that we are adding to the weekend party packs, are outfit/packing tags. Each tag corresponds to a weekend event, so that when guests unpack they can coordinate which outfit for which event.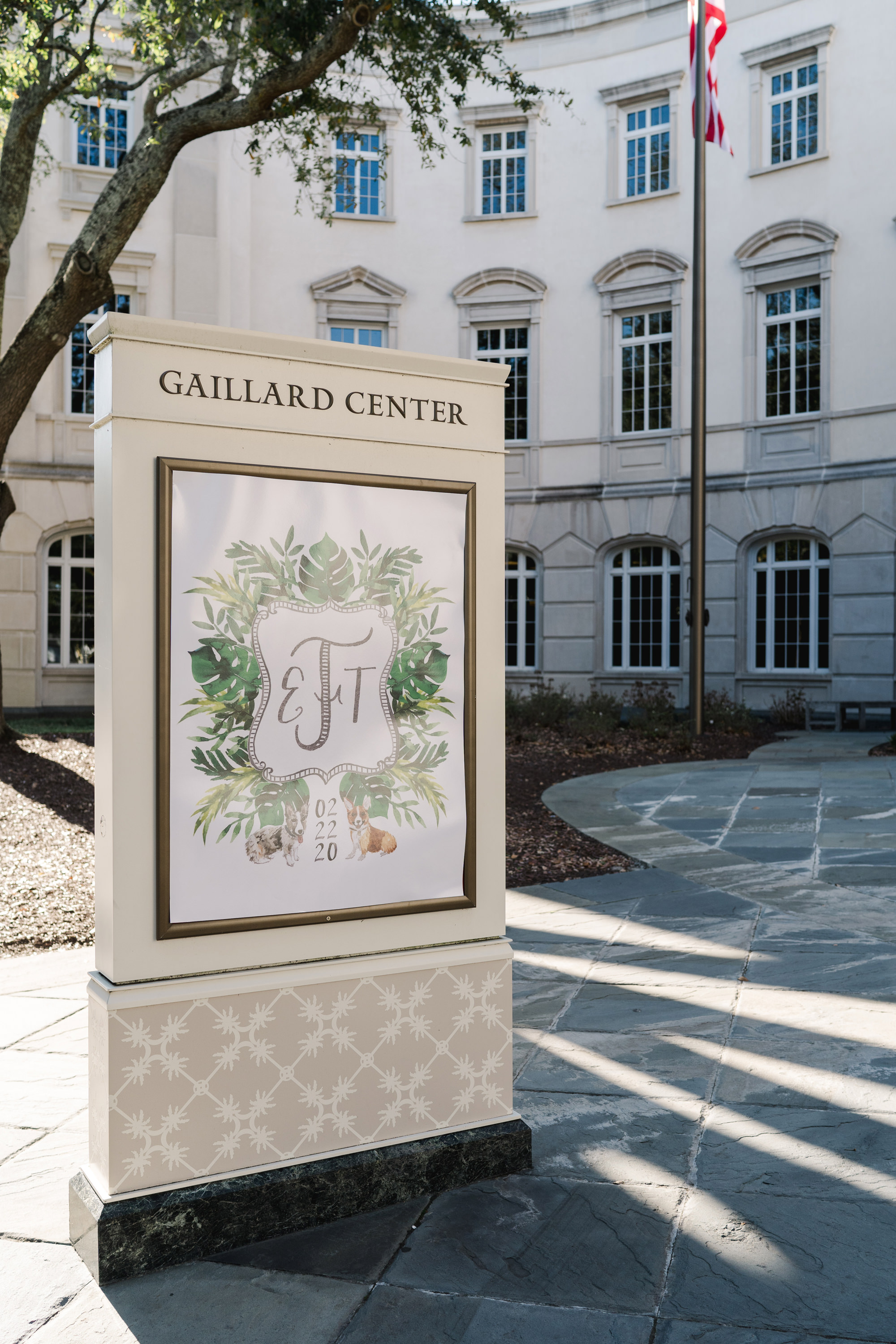 photo by Liz Banfield
For a recent wedding at venue in Charleston that hosts national music acts, conferences, etc. their wedding day couldn't be overshadowed by some other announcements, so in comes our custom signage.
photo by Liz Banfield
For a cigar station in the after dinner lounge, what better detail than custom cigar bands?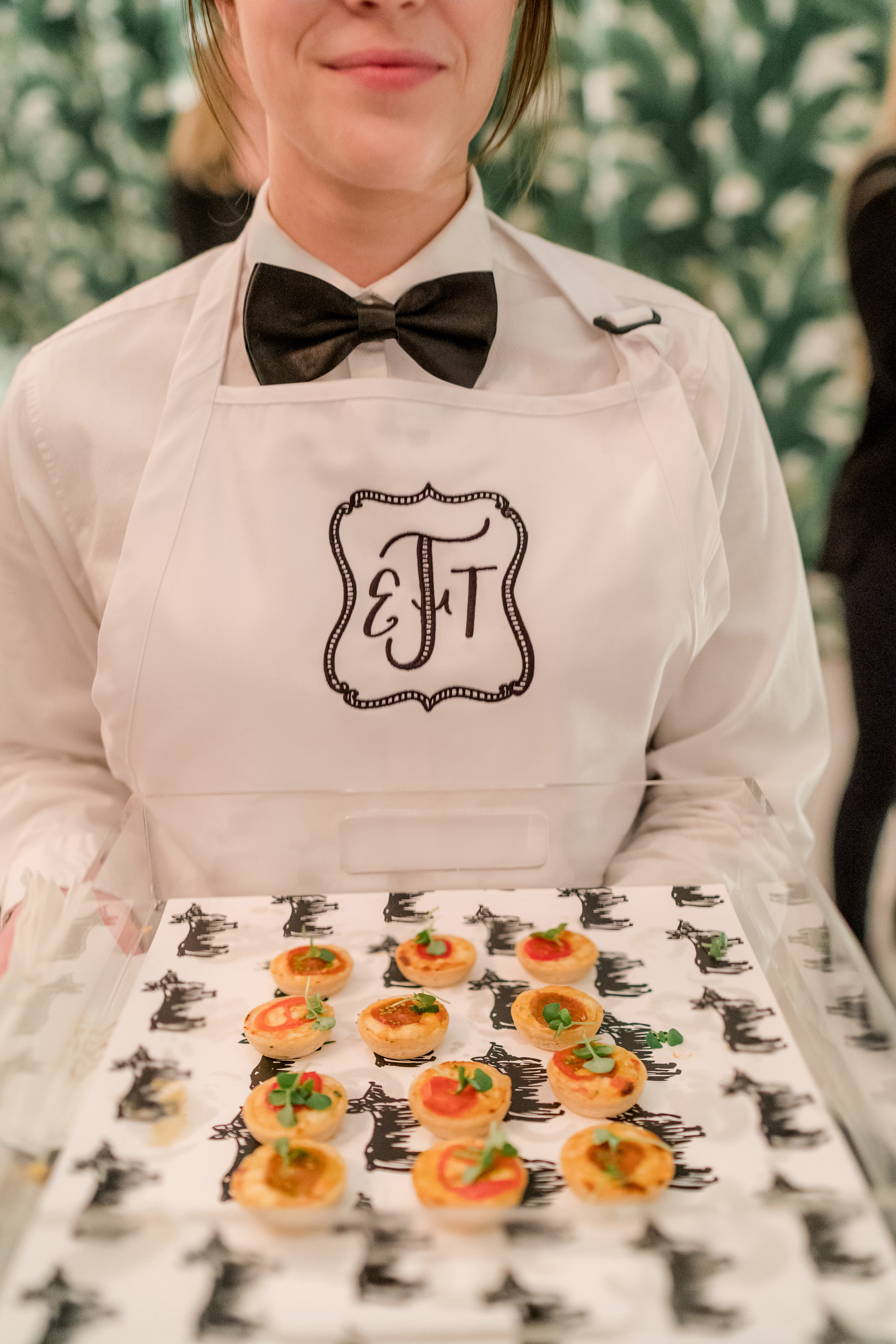 photo by Liz Banfield
Of course, you want the food that you are serving to look and taste nice, but what about it's presented?  Our clients love our custom tray liners- usually a pattern or several from earlier wedding printed pieces, but also what about embroidered aprons featuring your monogram?
photo by Liz Banfield
A new thing we are doing for Tara Guerard's clients is taking a pattern from the wedding printing and having it printed on fabric to use for custom lampshades in the reception lounge… or on fabric to cover the bars…
photo by Liz Banfield
And, for a big showstopper, we often work with clients to come up with a custom dance floor design that we can scale and print to be put onto the dance floor.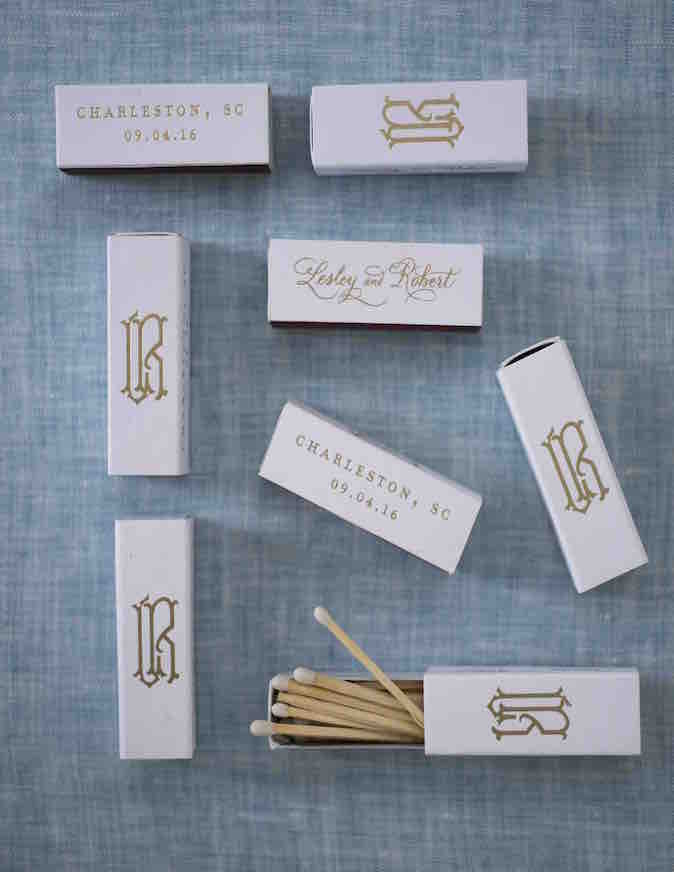 Another super popular, but classic item requested often are customized matches. These can have a photo of the couple, a custom monogram, wedding locations, you name it. Guests collect them, and the couples like to have them afterwards.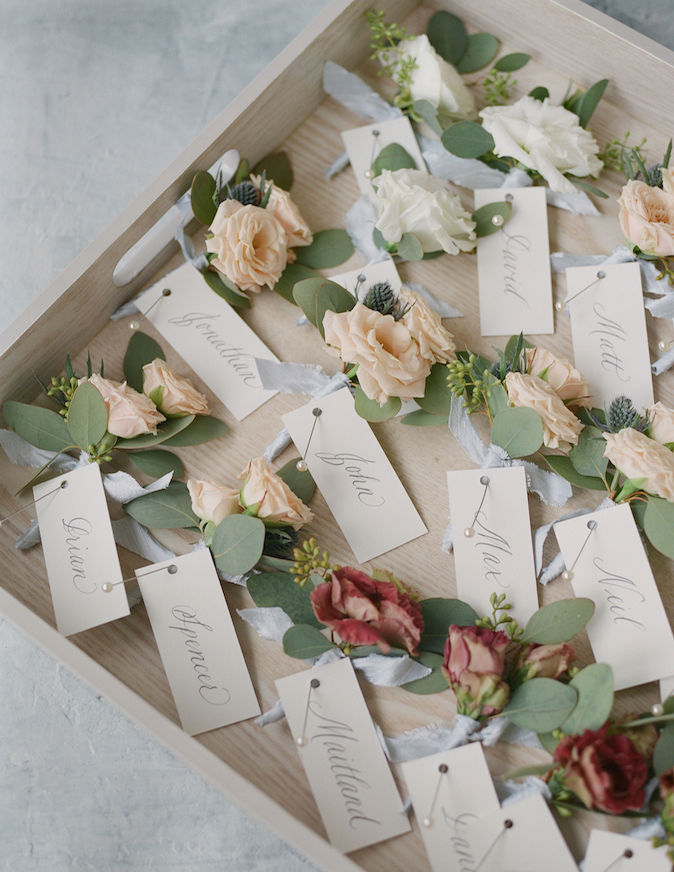 What about handwritten tags for the flowers? Just a little detail that adds a special touch.