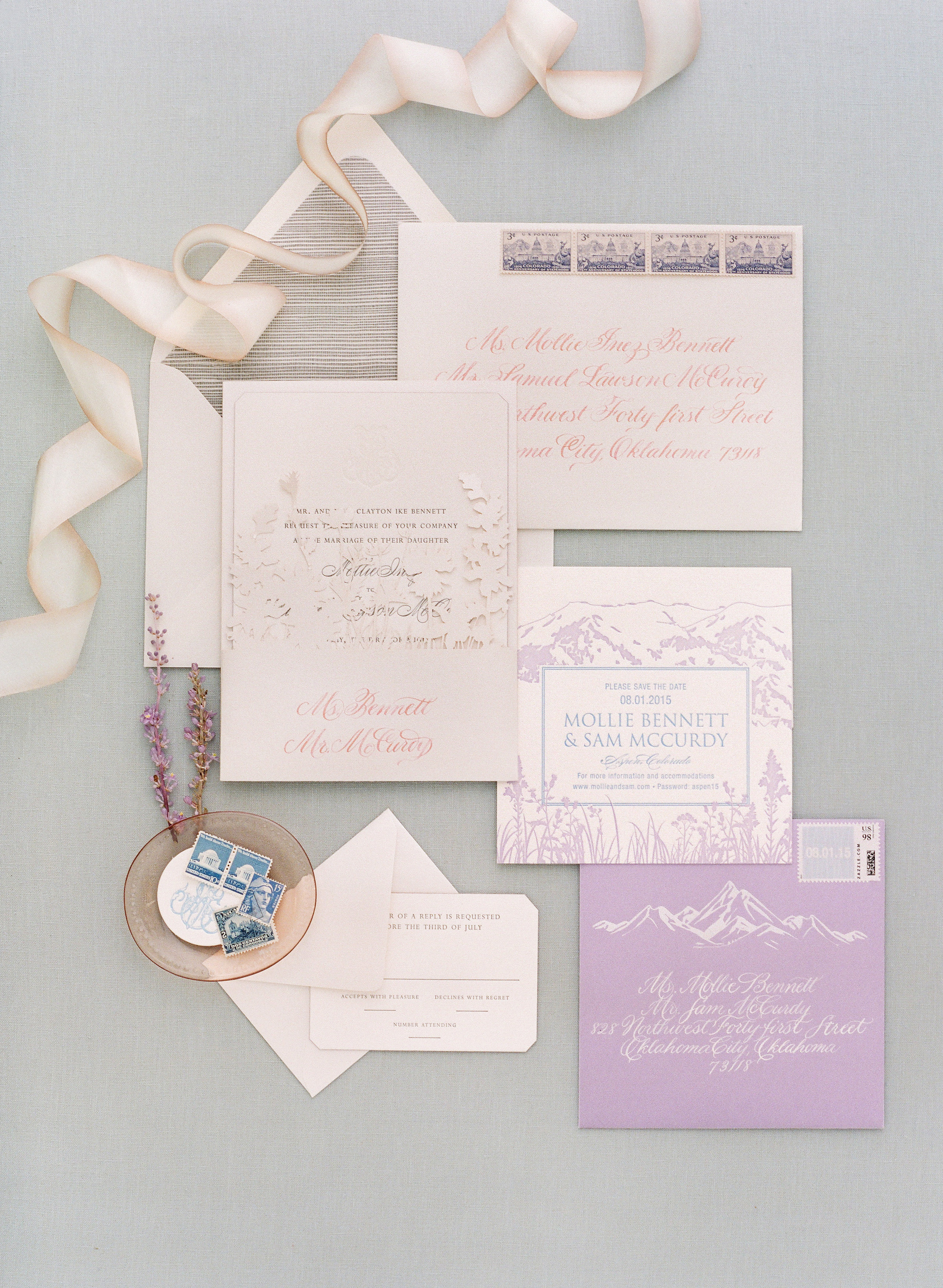 photo by Corbin Gurkin
Even though traveling right now is on hold, we needed a cure for our wanderlust and decided to take a virtual tour of our some of our past events and dreamy locations. For a fall wedding with Tara Guerard in Aspen, Colorado, the peaks of the Rockies served as a landscape for the printed pieces… for a more feminine feel on the invitations, a wrap featuring a die cut wildflower field felt more feminine.
photo by Corbin Gurkin
This winter wedding in Watercolor, Florida had many other weekend events as destination weddings often do. This party pack used a watercolor floral and fauna inspiration.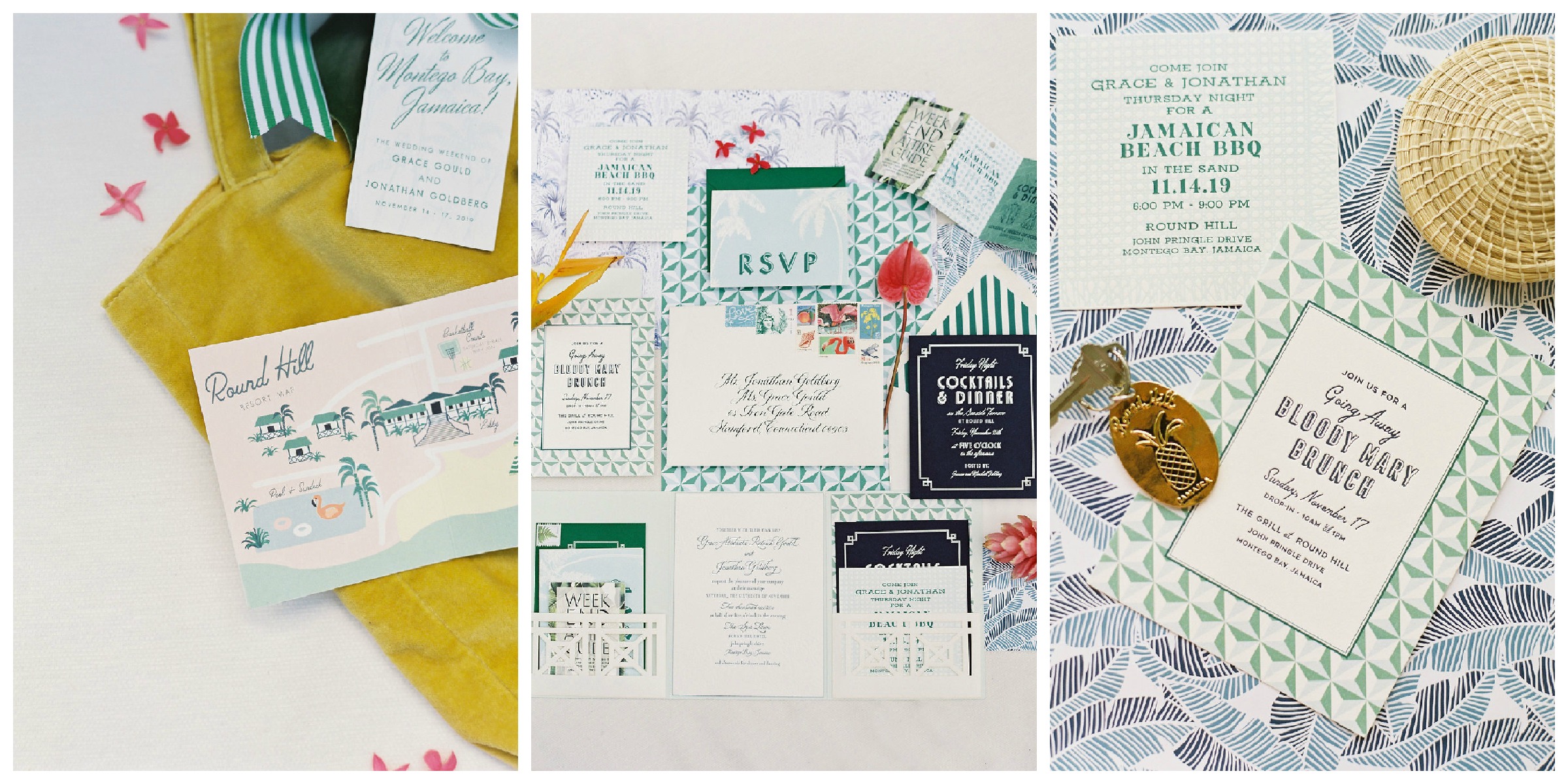 photo by Anne Rhett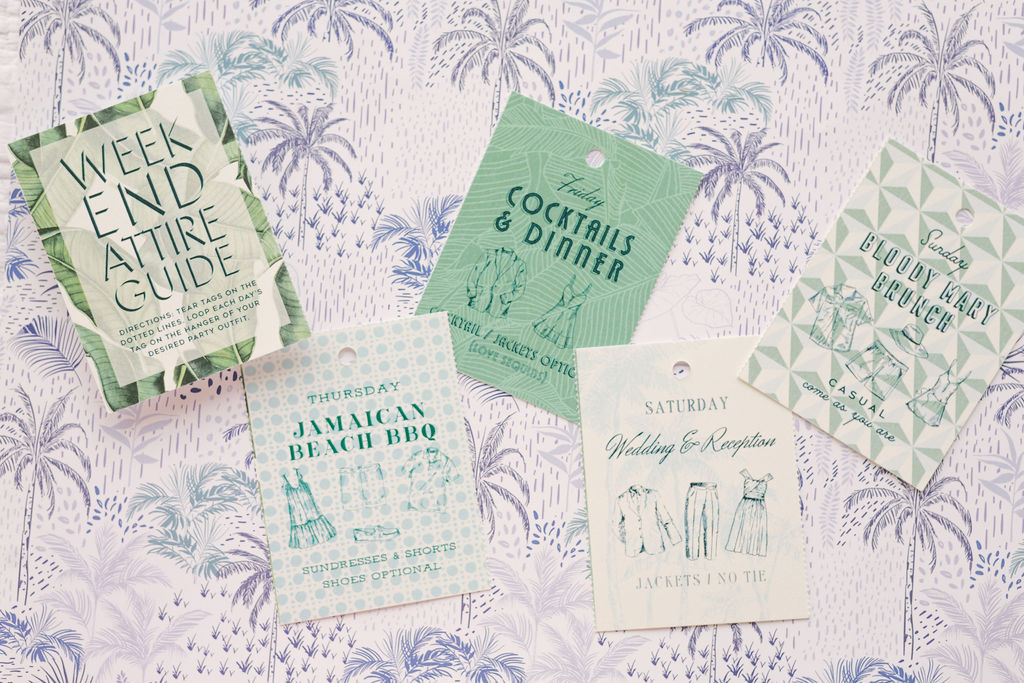 photo by Anne Rhett
Y0u can't do designs for a wedding in Jamaica without going tropical. But for a couple with London and Manhattan roots, it had to be sophisticated too… Art deco accents combined with chick tropical elements like caning, palms, and hand illustration brought it all together. We even included packing tags, which guests can use to hang on each outfit as they unpack.
photo by Sylvie Gil
A vintage print and hand drawn map were the focal points for this Hawaii wedding suite. The color palette inspired by the island chain's famous sunsets.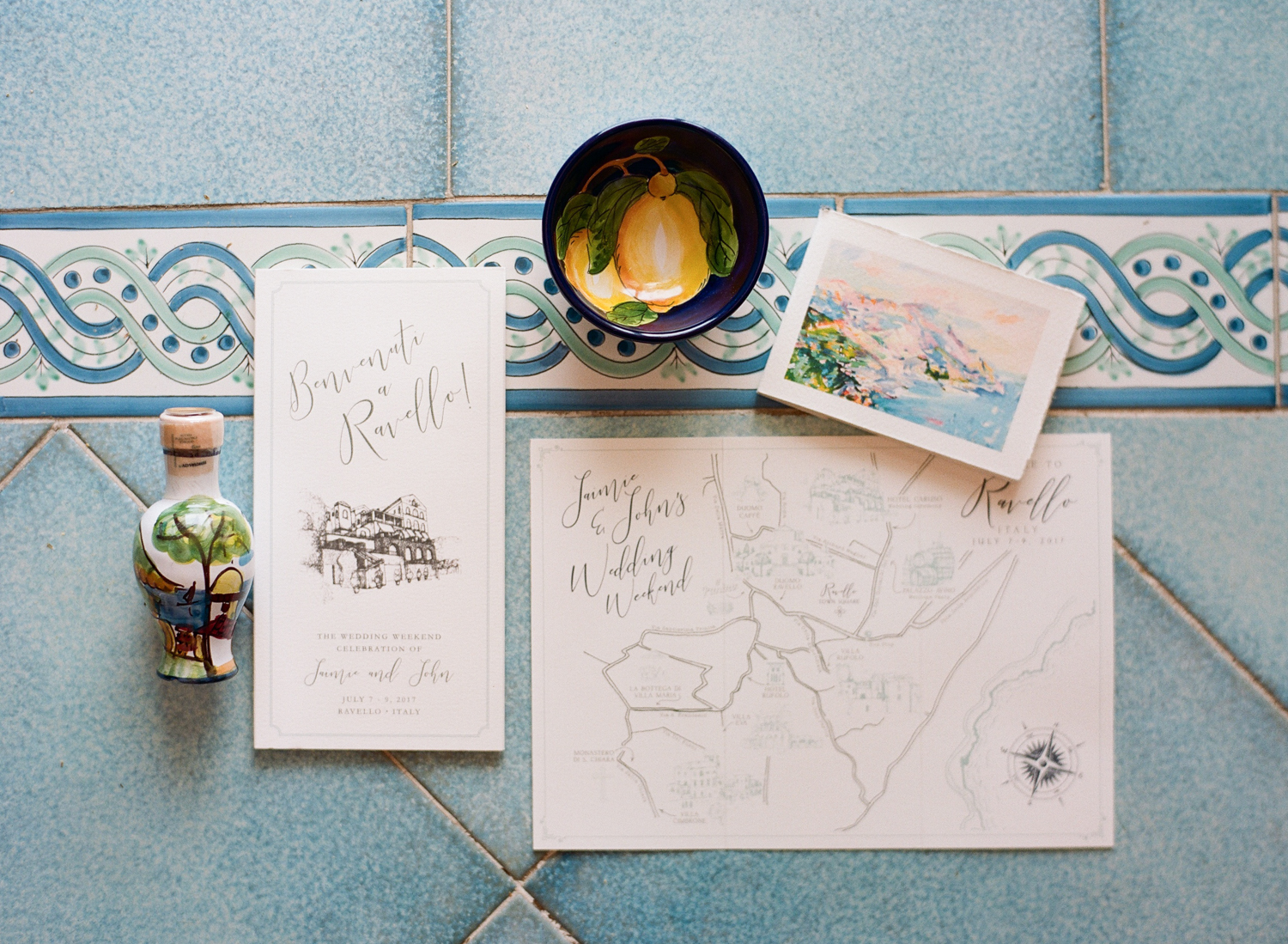 photo by Sylvie Gil
photo by Sylvie Gil
When you think of Italy, it's hard to not think only about the food and wine. But, the patterns used in Italian pottery and design, including of course the olive branch, just had to be included in these Positano printing pieces. A watercolor image of the seaside town also graced the save the dates, which guests could frame and use as a piece of art!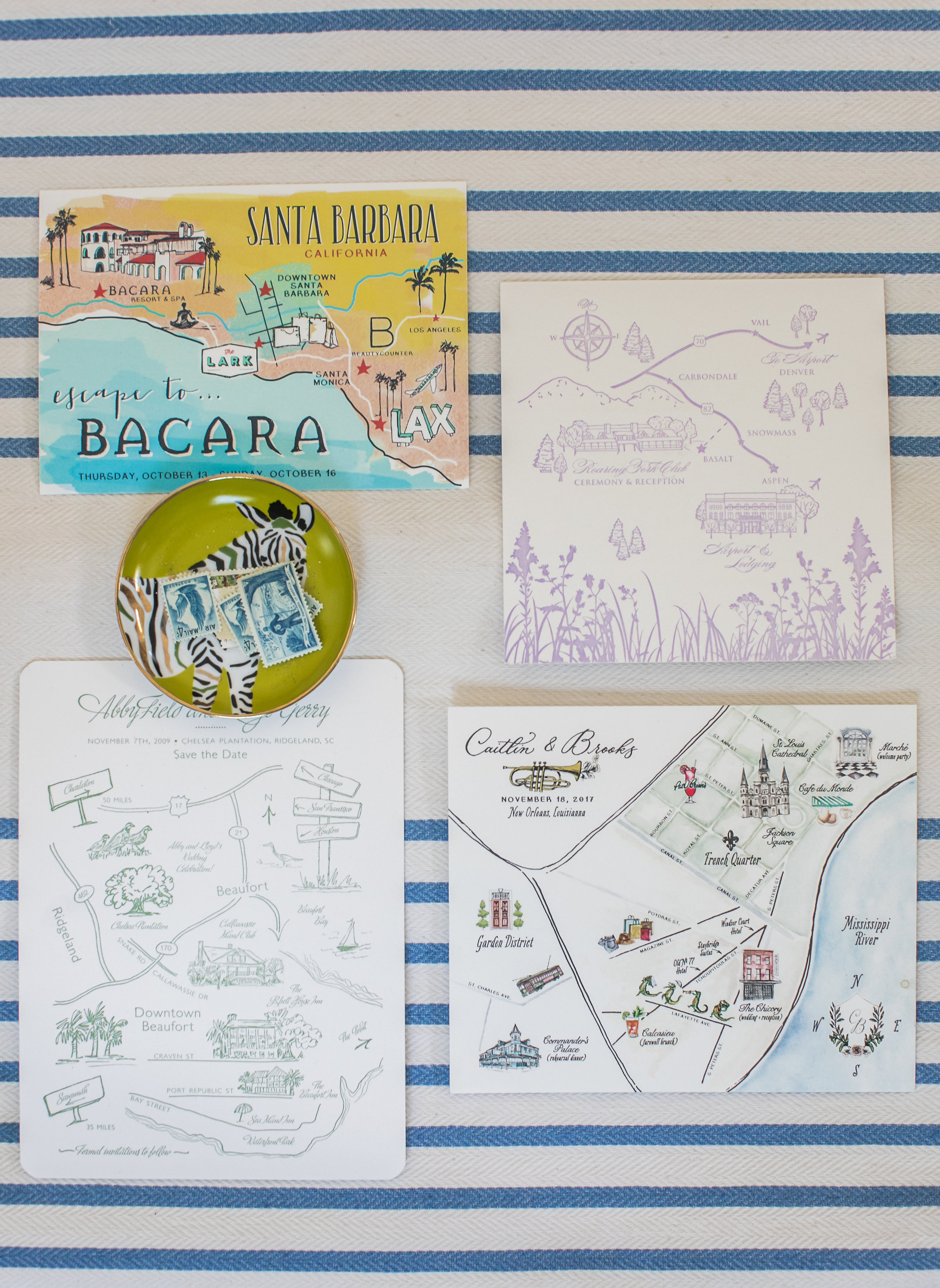 Since guests at destination weddings may not have ever been to the location before, maps are always a big request. Be sure to include all of the wedding weekend locations in relation to the main hotel or wedding location.