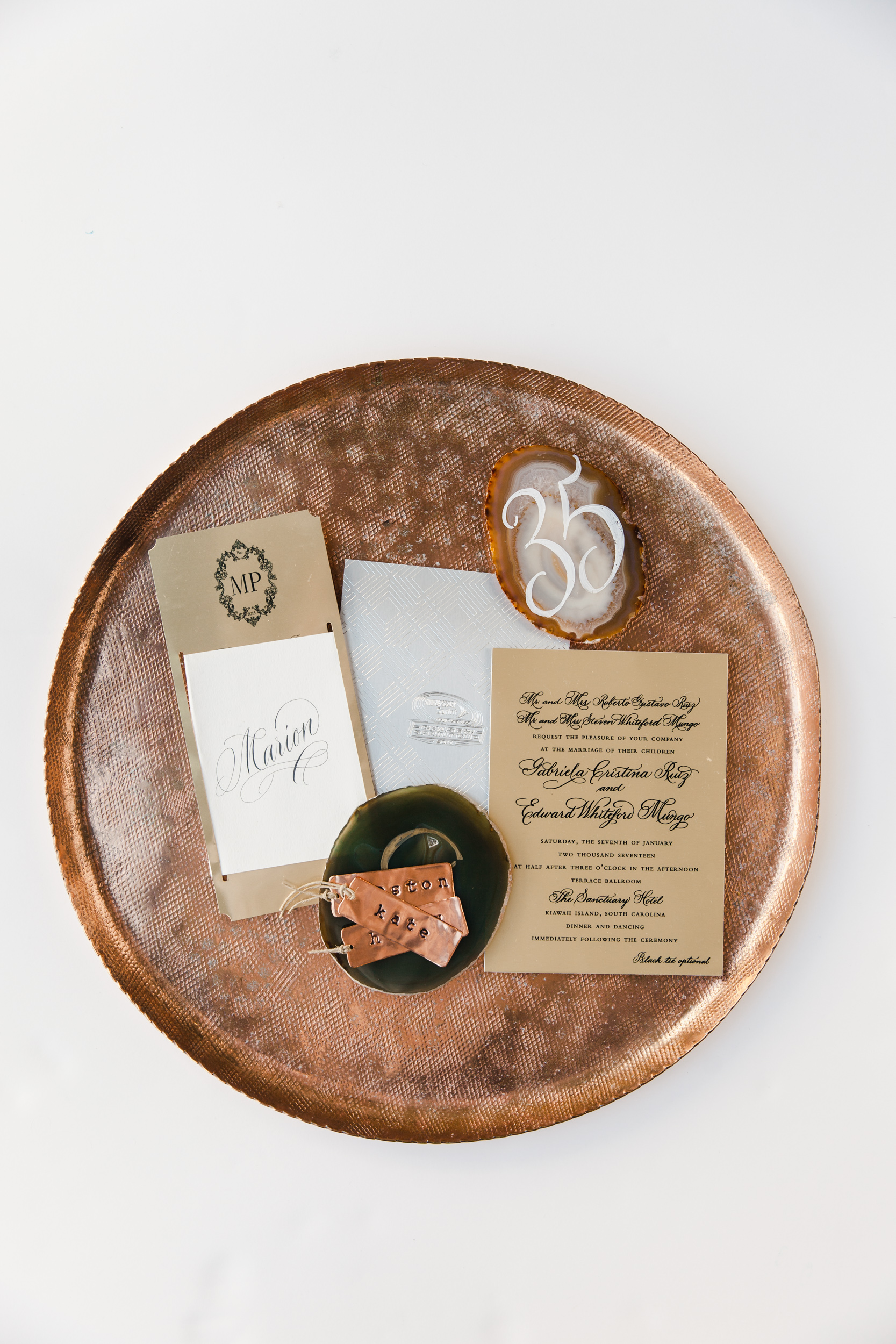 Another of 2019's biggest trends in paper design and printing is the use of metal in multiple forms. It's not the first thing that comes to mind, but the results can be amazing, so we're here to show you why you should consider it. Above, we have printed invitations, dinner menus, program covers, and place card tags all using different shades and styles of metal papers. Photos by Theo Milo.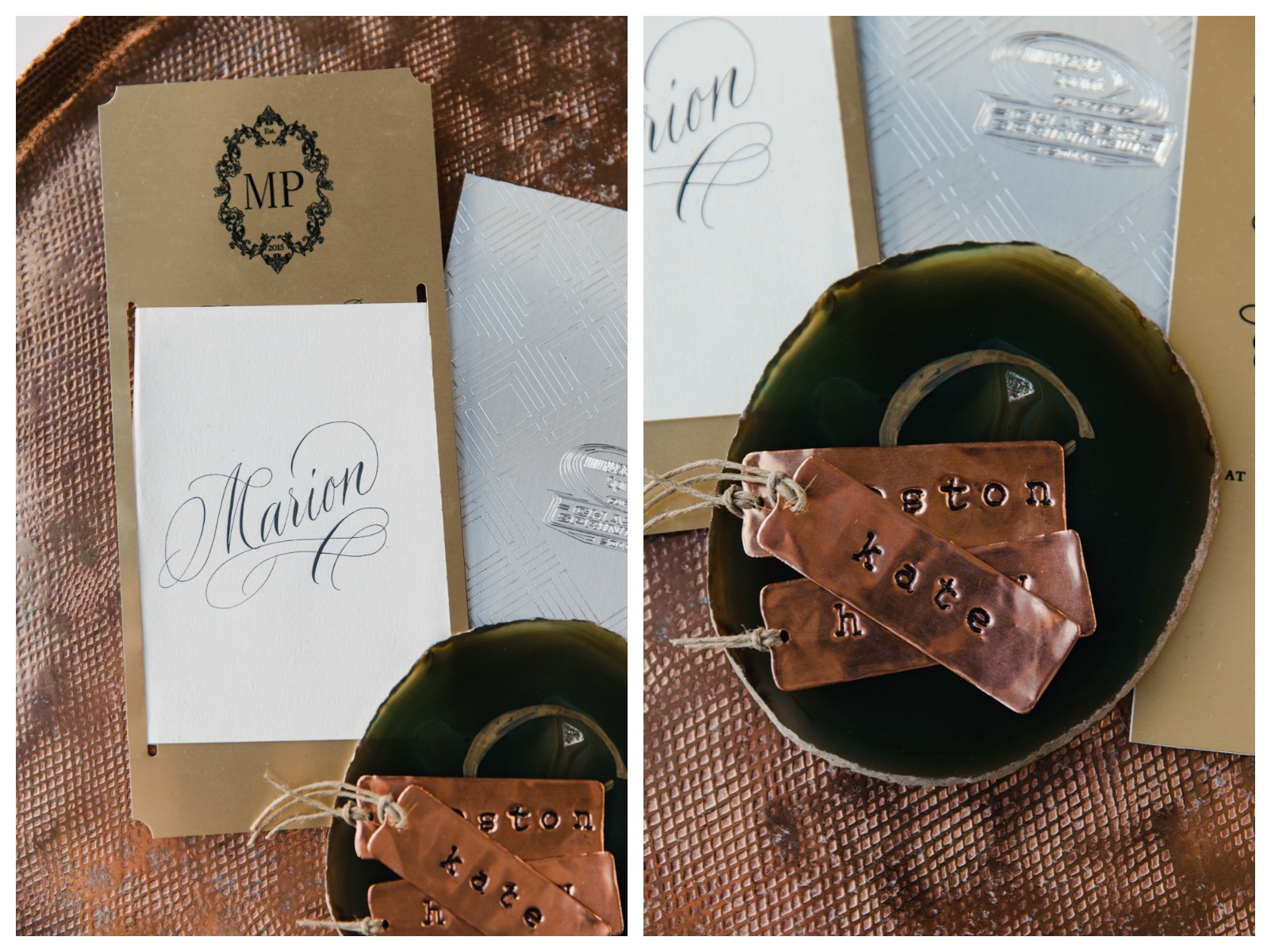 We did soften a bit of the metal menu/place card combo, by using traditional paper printed with the menu details.
If you aren't ready to go full heavy metal yet, metallic paper with printing is also a way to go metallic.
One of our favorite ways to use metal lately is with the resurgence of mirror elements. Etching on mirrored shapes have made some very pretty and unexpected pieces lately. We also love the thought of acrylic coming back into vogue.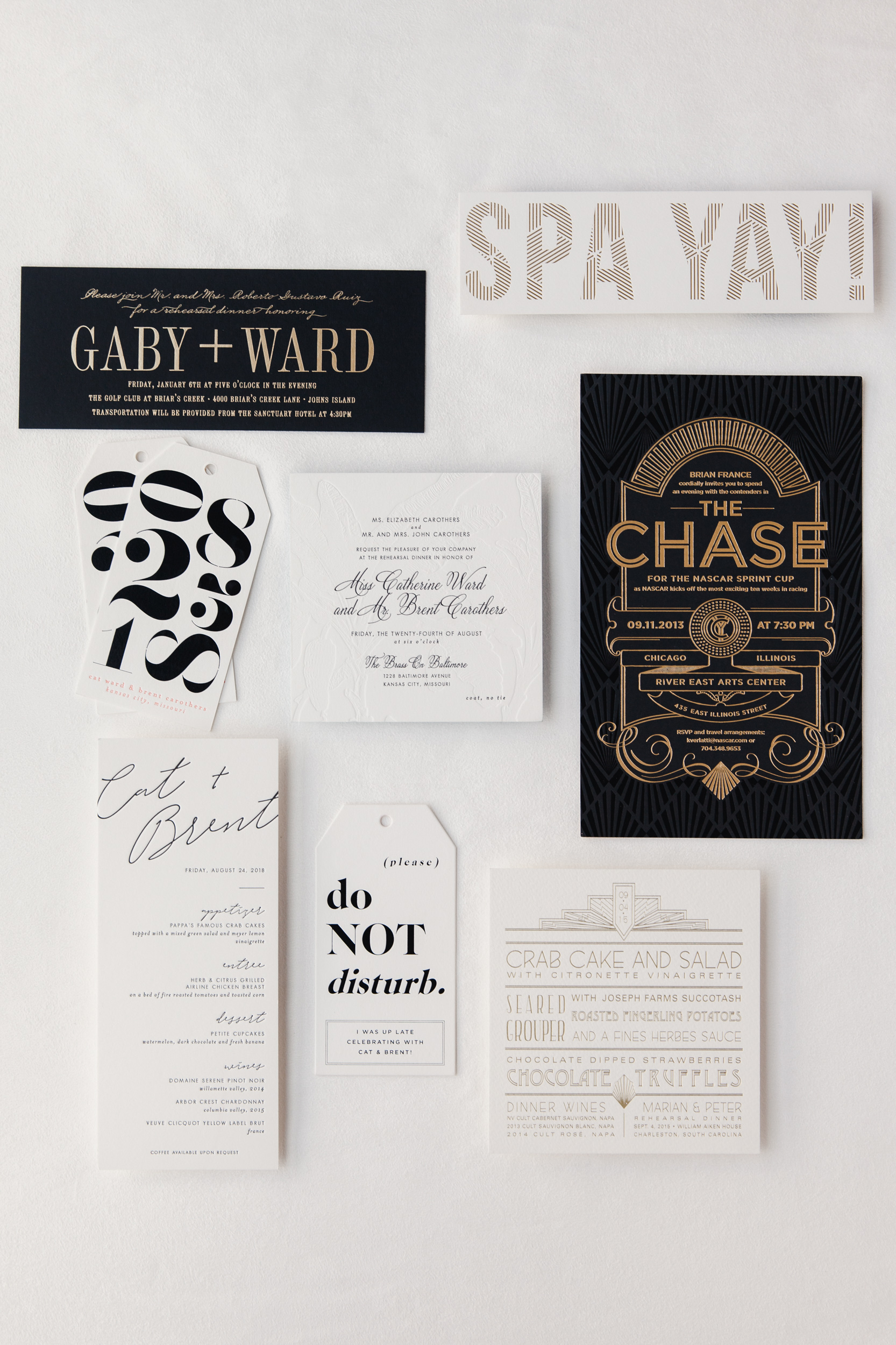 Variations of metallic inks and paper accents are also subtle ways to incorporate metal into your designs. There are so many shades that work with any style or color palette- Copper is the new Rose Gold, and Platinum and Gold aren't going anywhere. We have even done some lovely designs with pearlized whites when printing on darker papers.