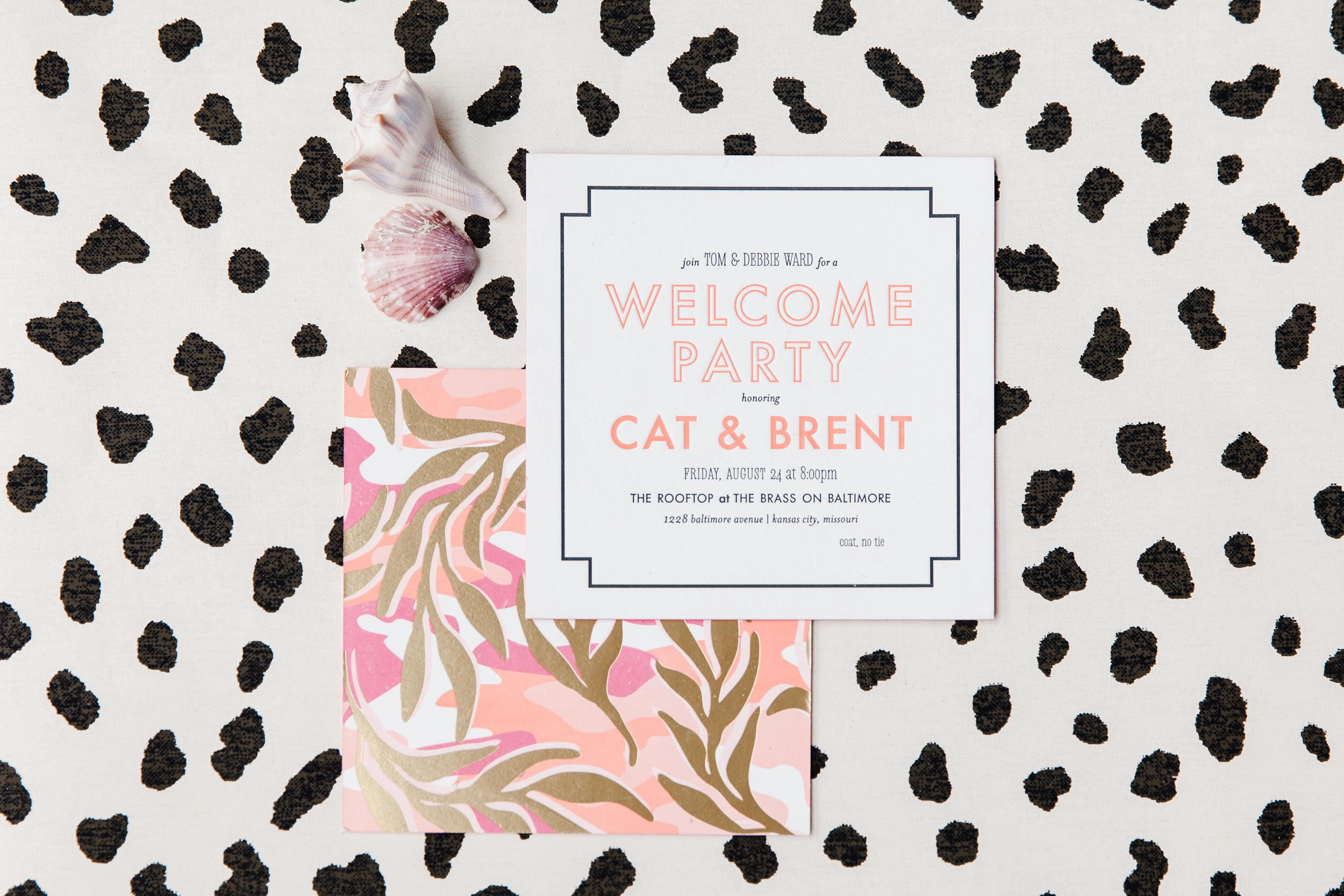 Designing papers with some kind of patterns offers us a nice break from the straight and traditional. Sometimes we have clients like find a wallpaper, or fabric, or even a painting that they want us to use as inspiration, while others are wide open to our offerings. A backing is a great place for someone who may be ready to branch out and still likes the idea of tradition… you know, kind of like business in the front, party in the back!!!!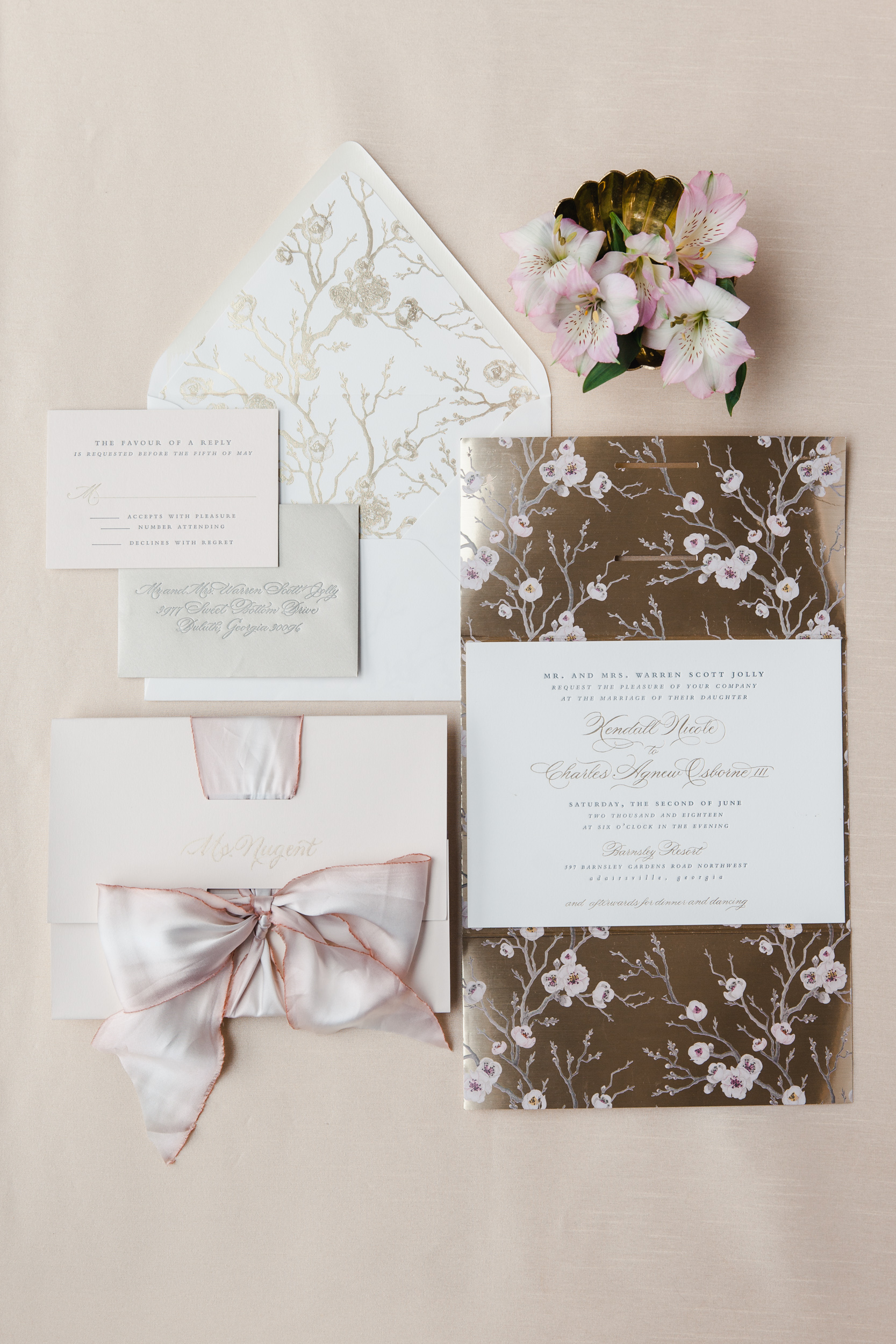 For this wedding invitation suite, a spring time cherry blossom pattern was prominent on the invitation itself, but a one color complimentary version also worked well as the envelope liner.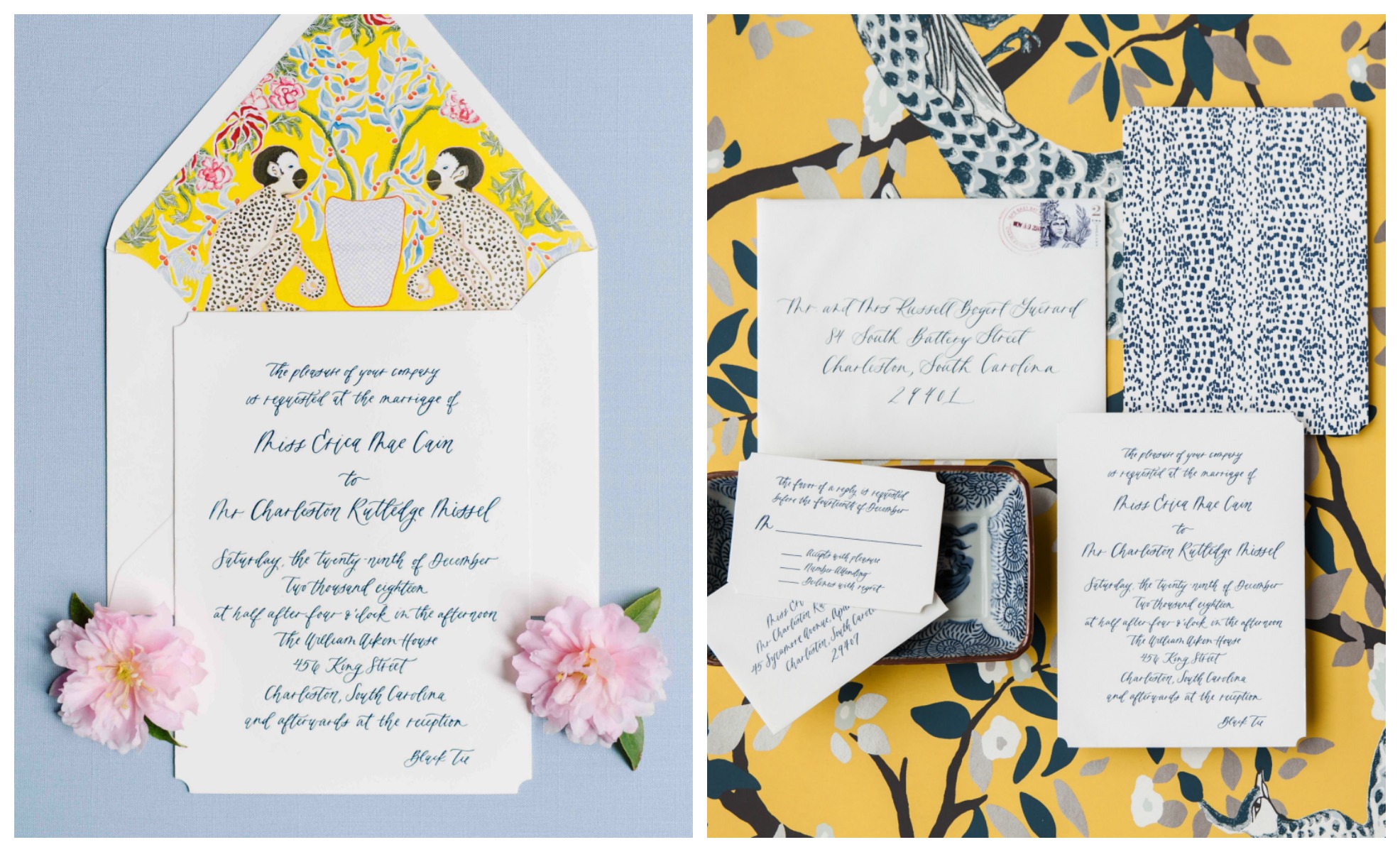 photo by Aaron and Jillian and Theo Milo
Our bride brought us the yellow wallpaper on the right as her inspiration to be used throughout the wedding design.  So, to keep in line with the design vibe an element of the paper was used to pattern the back, and a reworked version was created as the envelope liner.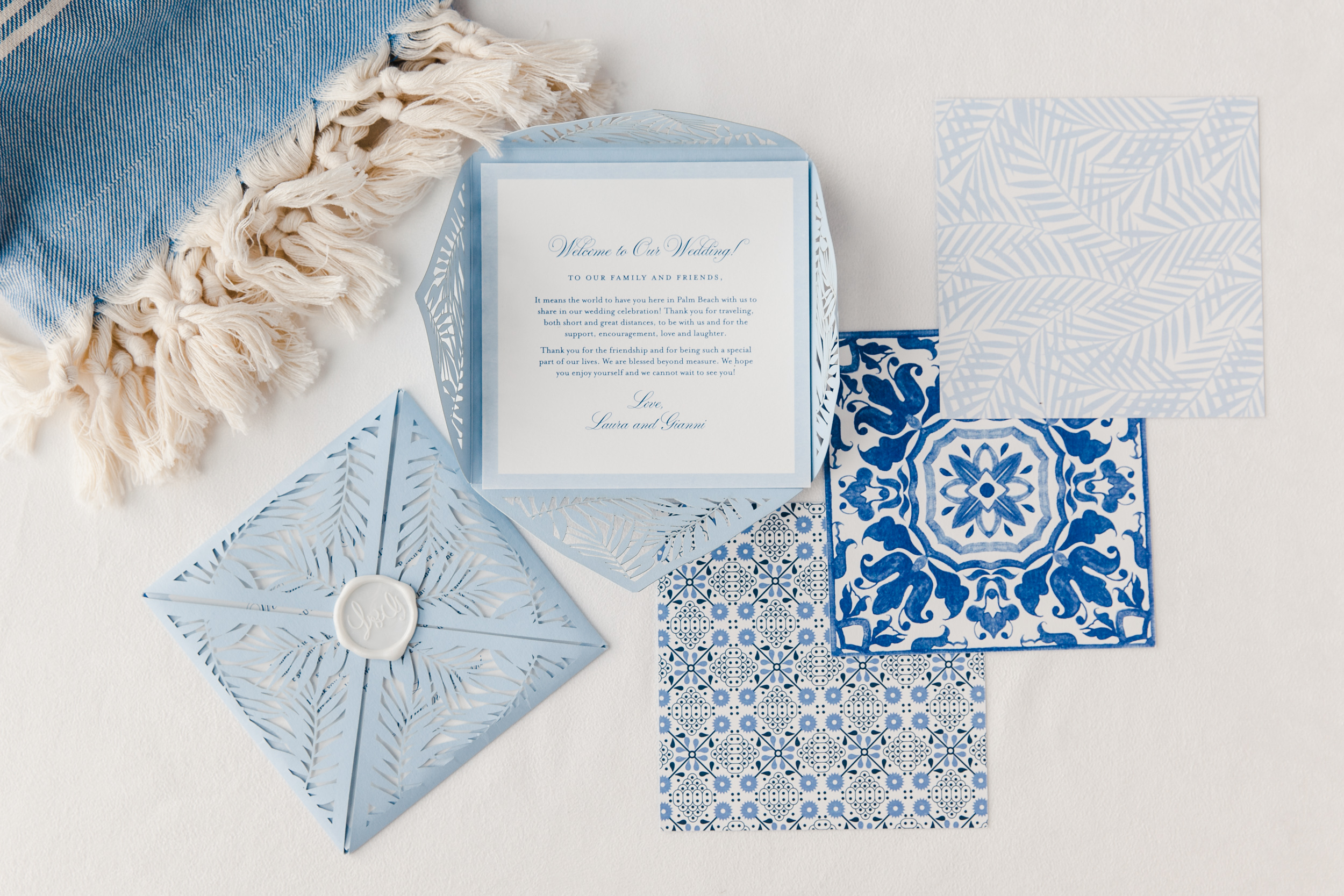 For a wedding in Palm Beach, Florida, coastal tiles were the inspiration for the varying patterns backing the wedding weekend information packet. Placed together they gave a pretty display for guests.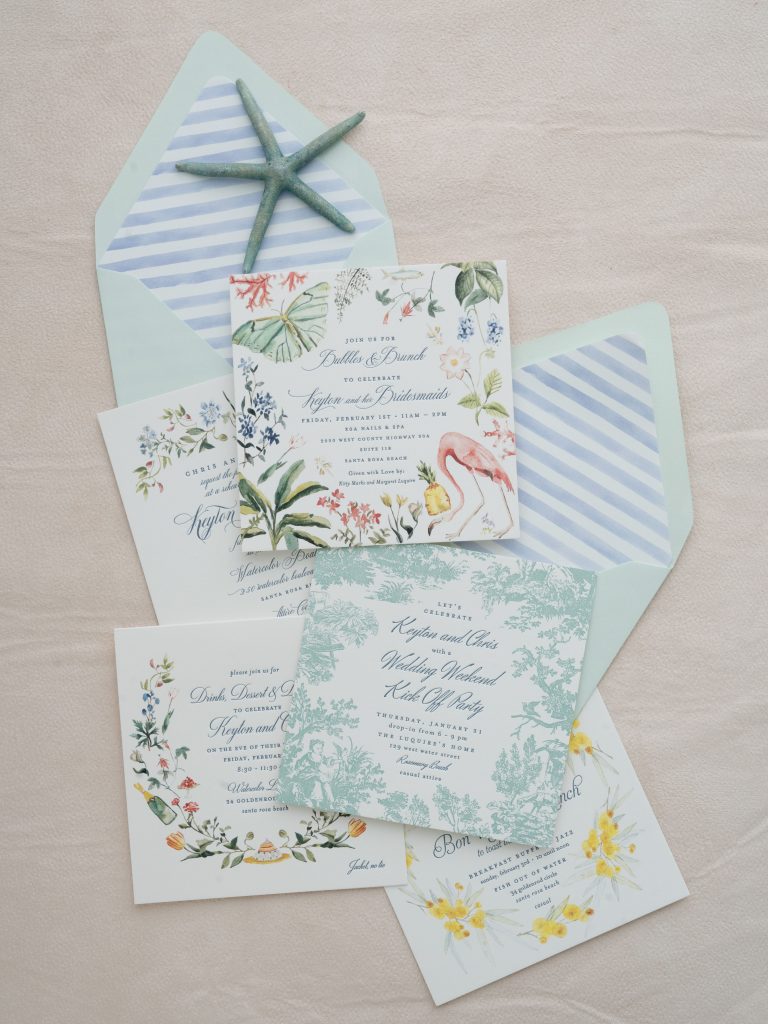 For a tropical Florida wedding's information packet, several patterns were created using a botanical feel. With all of the different layers and elements, they can be compiled into a larger series, that comes together so sweetly.
photo by Liz Banfield
This Sea Island wedding used a flora and fauna design scheme. So, we created a repeating botanical print that was used to bind the wedding programs, and, also printed as paper tray liners for cocktail hour.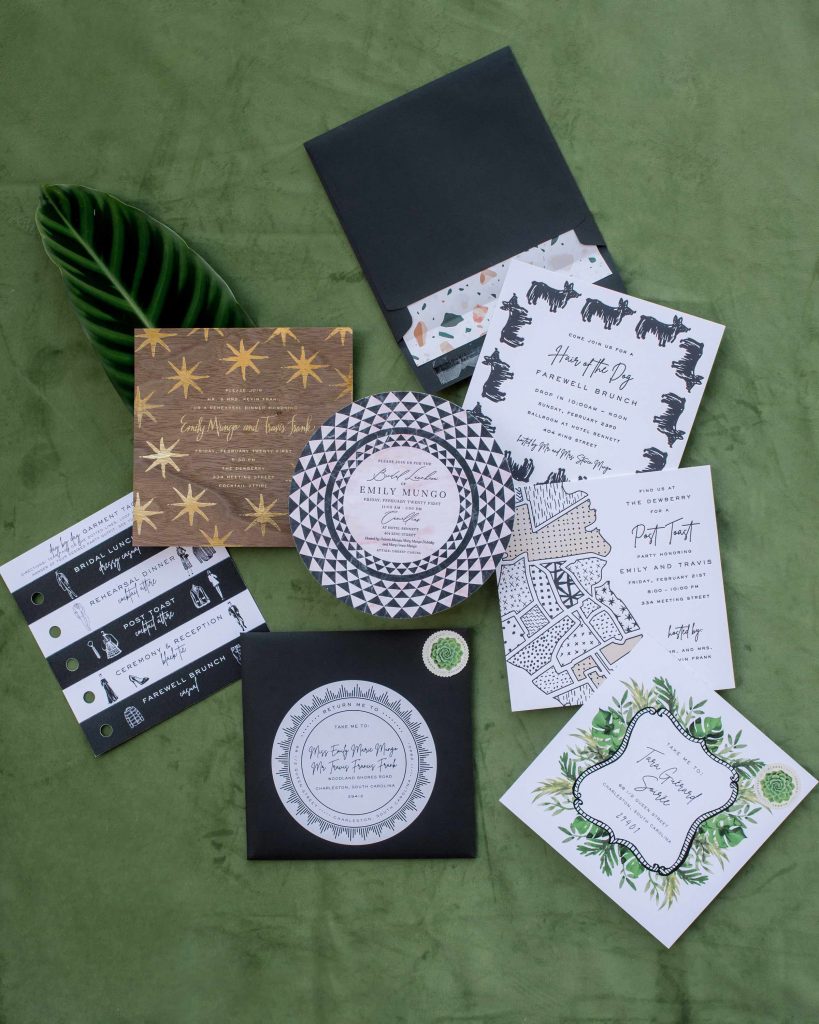 Patterns can be elaborate or simple. You can use many or just one, or pick just one element of your printing to include a pattern. But, we are here to convince you not to shy away from them!