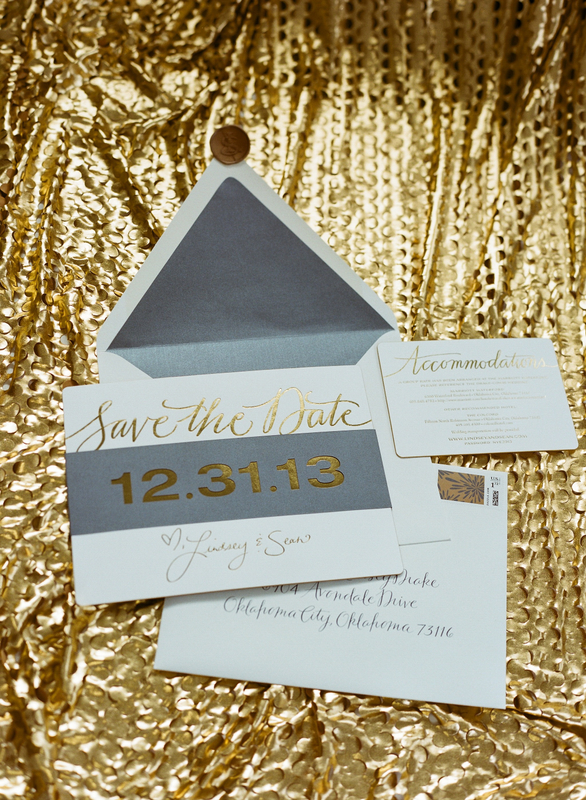 We wanted to celebrate New Year's, or really just the straight ending of 2020, by looking back on this sparkling New Year's Eve wedding. Designed by Tara Guerard Soiree, we created all of the paper pieces based on festive notes. Starting here with the save the dates, metallic ink sets the tone, and a velvet belly band embossed with a both metallic date, makes this a fun and modern piece. Thank you to Liz Banfield for all of the photography.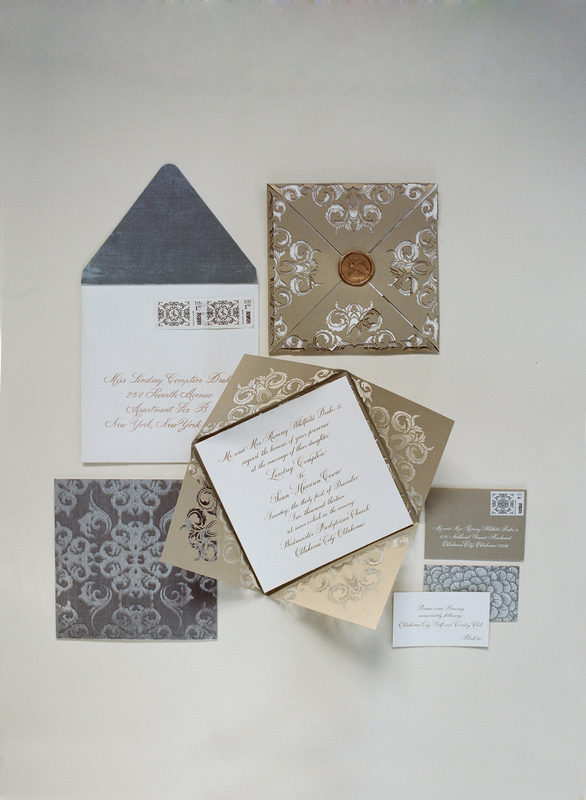 The invitations warranted a more formal and elegant feel. A die cut wrapped square is also backed in a burnout velvet with the same pattern. Mixing the metal colors too really gave a glammed up feel
With the same metallic paper and die cut pattern used on the invitations, we provided paper that was used to wrap luminaries for a custom glow.
Smaller luminaries were also used to created a glowing escort card wall. Each guest had their own candle with their table assignments.
The food and drink elements had to have their own detail pieces as well. Metallic "fireworks" napkins were paired with the passed signature drinks, along with our custom monogramed wooden drink stirrers.
Included with the velvet menu cards, were handwritten notes from the bride and groom on our custom paper.
Take home favors were mixed nuts with blackeyed peas (for good luck, of course), in personalized containers.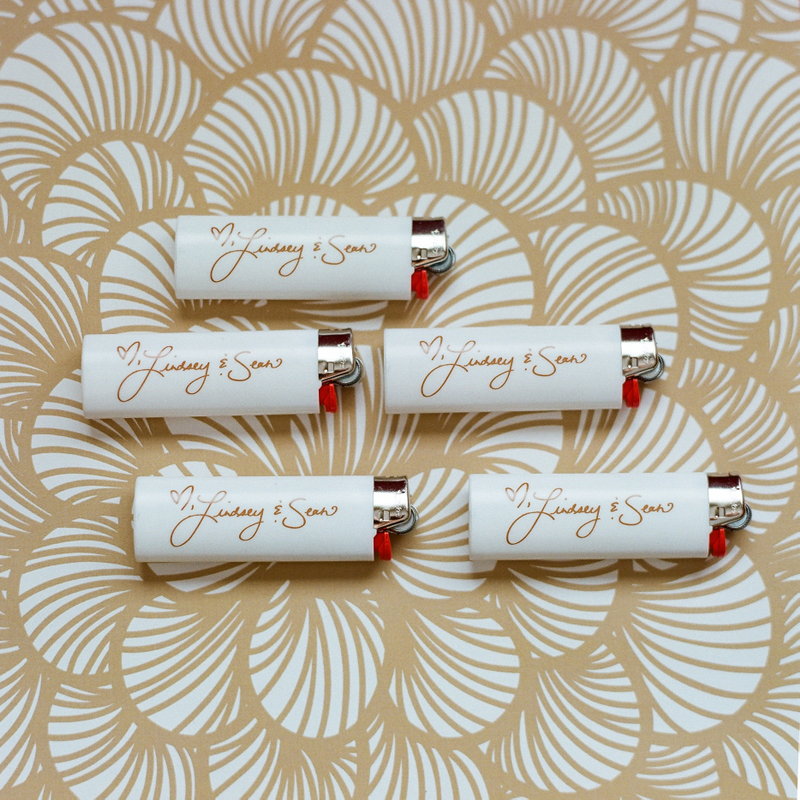 To go along with the sparkler send off, we created custom lighters.
And of course, for the lasting impression, a custom Just Married sign featuring our firework design.