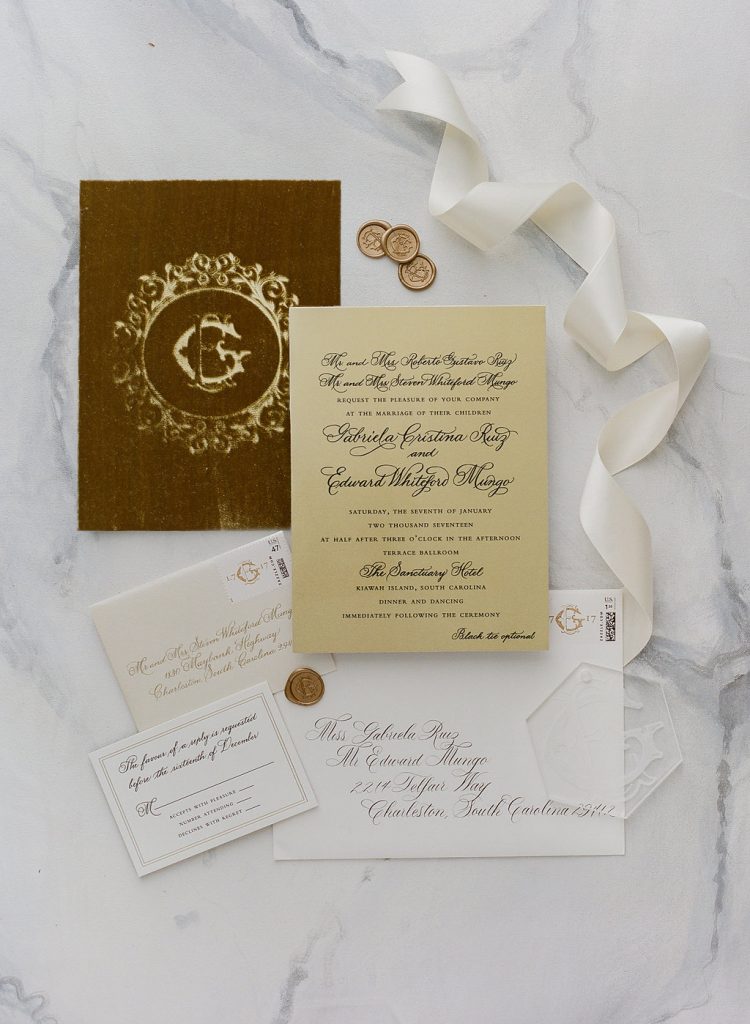 It's the most wonderful time of the year. But, since the holidays may look different this year with Covid, we can at least hope to provide a little sparkle for you. We are sharing some of our favorite holiday looks today. Above, the perfect combo of winter traditions like velvet and metallics come together for a gorgeous invite suite.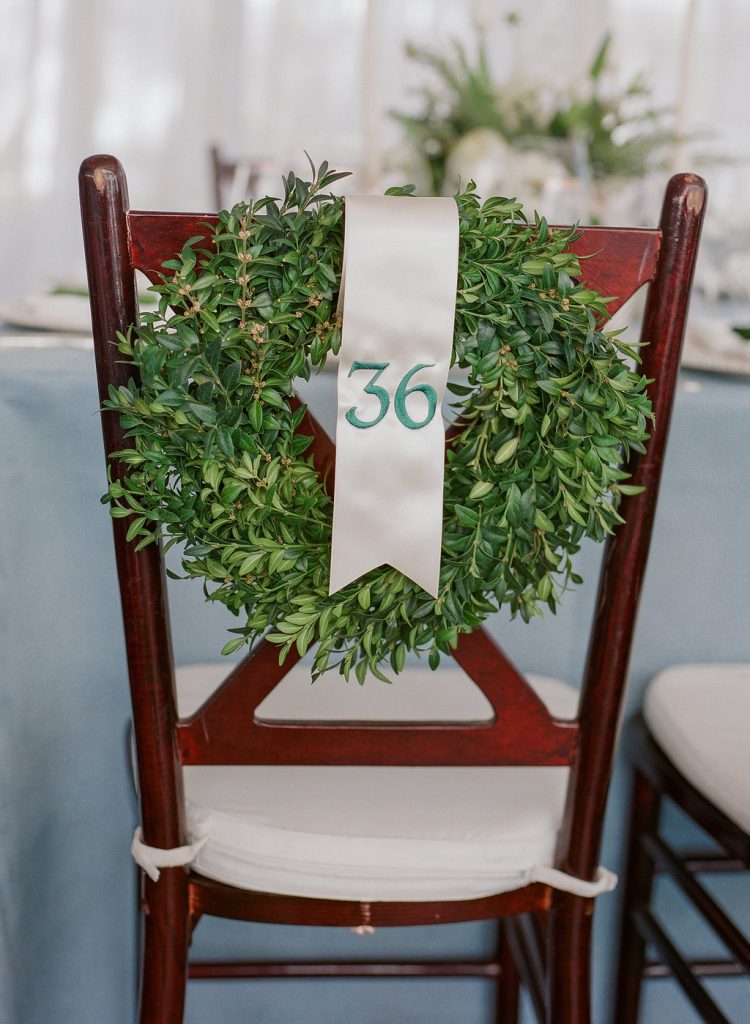 For a December wedding in the Lowcountry, live boxwood wreaths were fashioned into table numbers.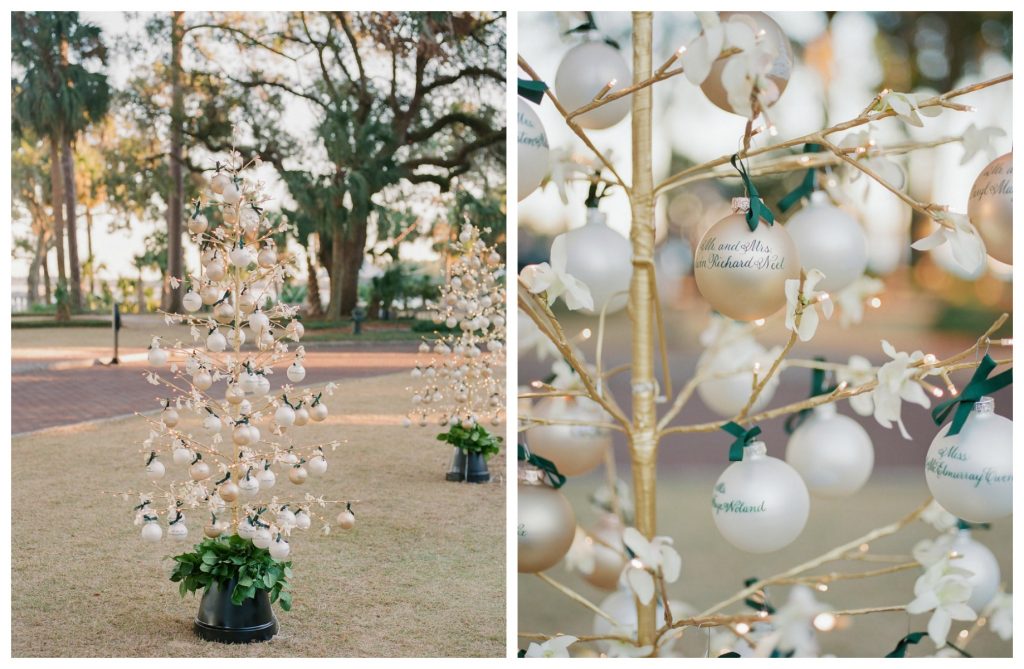 The perfect escort cards for a holiday fete! Tara Guerard created ornament escort card trees. Names were hand painted onto glass ornaments and hung from golden branches. Also, serves as a great take home favor for all of the guests.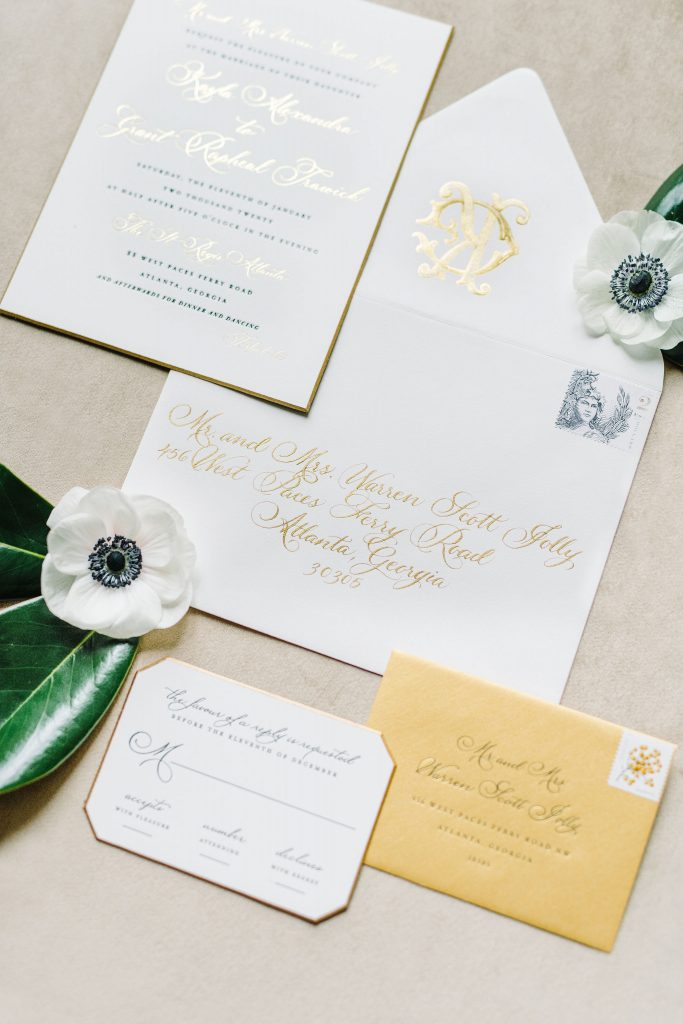 The sparkle in these wedding papers not only comes from the gold metallic paper, but also in the custom monogram. So luxurious and a note of old world tradition.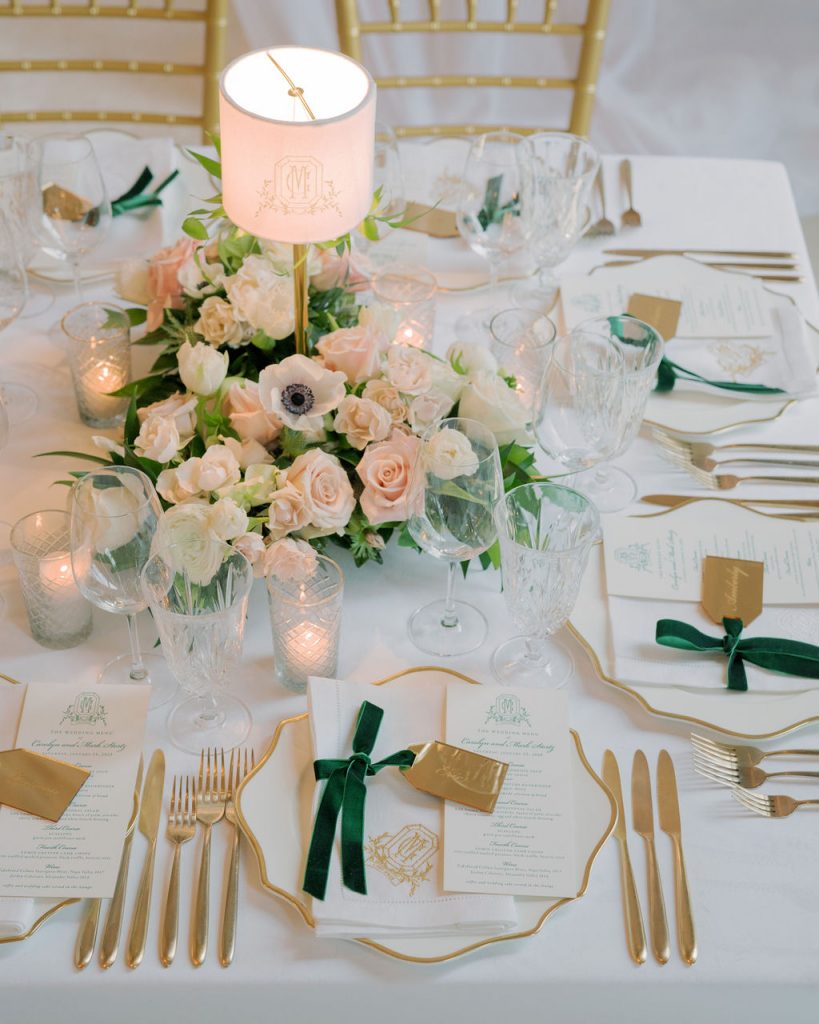 At this Tara Guerard designed wedding, golden engraved tags are prettily tied with luxe green velvet ribbon. Doing something like this for your holiday table would be so spectacular. And, side note, if you are looking for a holiday or wedding gift idea, golden embroidered napkins are perfect. It's something most people wouldn't think to do for themselves, but everyone wants to have!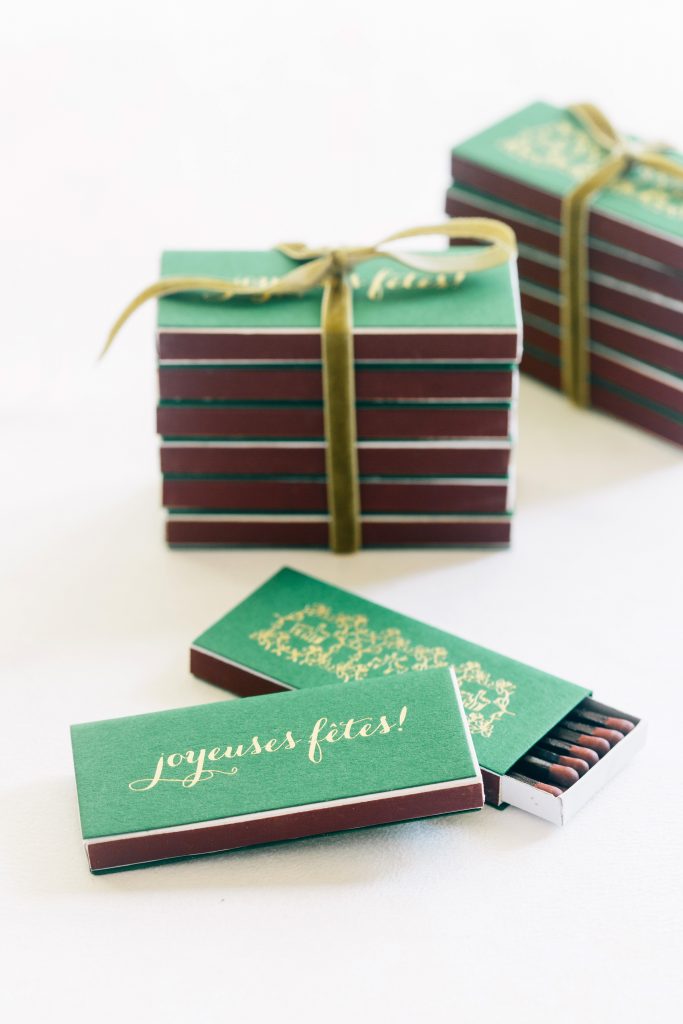 Custom printed matchbooks would be a great "neighbor" surcie. Many people bake items, or make goods, but if you are into paper products, we think this is such a fun way to go!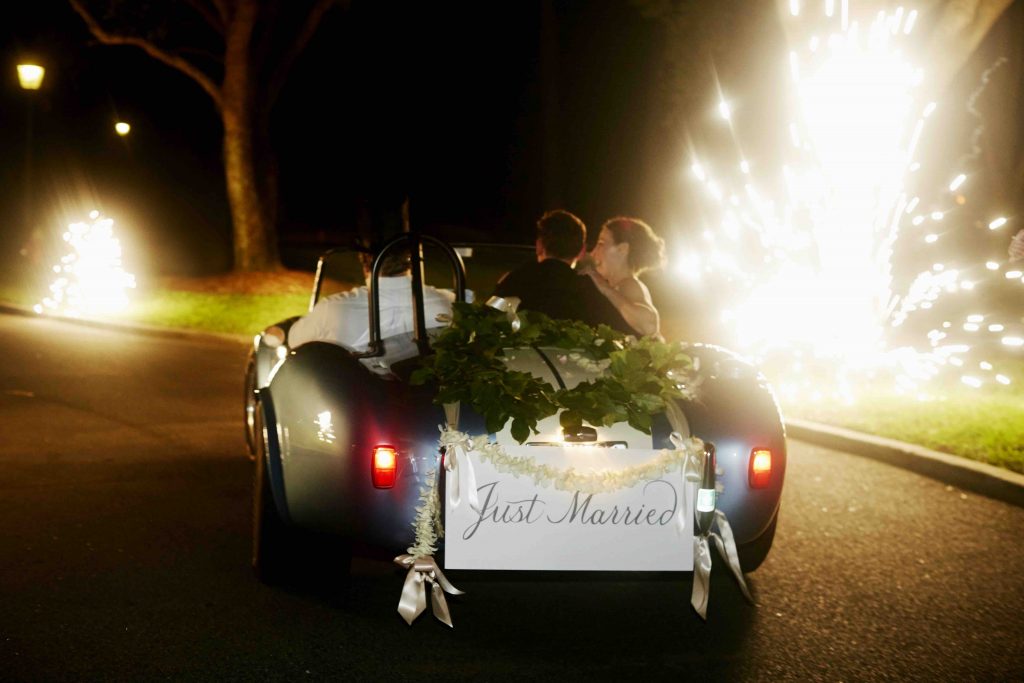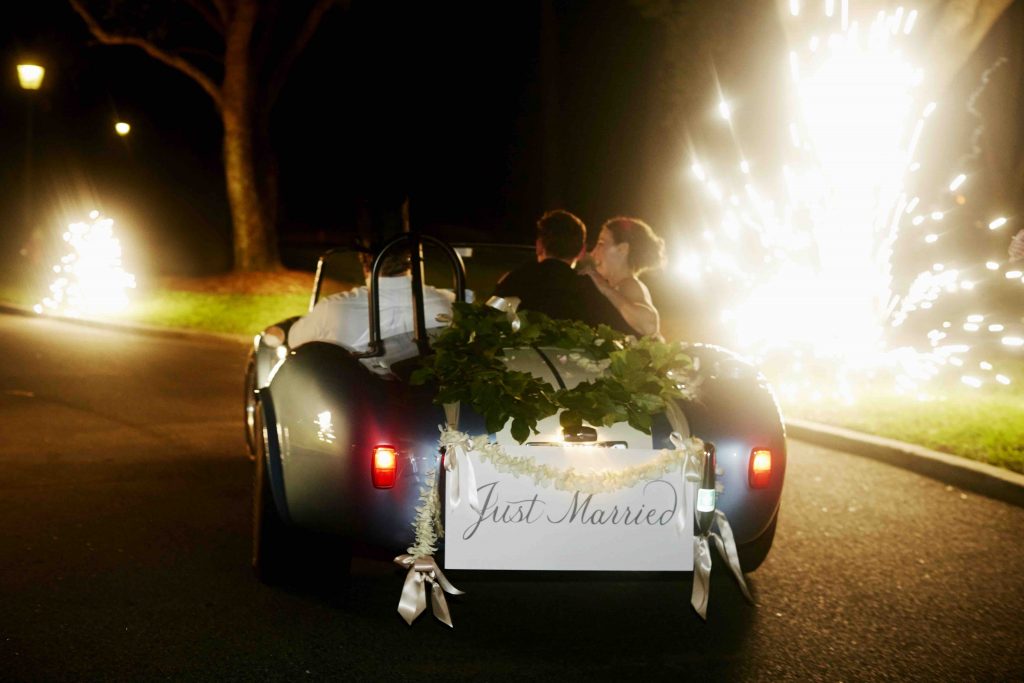 Happy Holidays, and best wishes for a safe, healthy, and happy 2021!