Since, winter weddings, and holiday parties are looking much different this year (if not non existent), we are just happy with lots of pretty inspiration for next year! You can never go wrong with a green and gold color combo. And, we love using an expected pattern. Like the marbleized paper here for example.
Velvet just says holidays. Velvet in every color, and in every way you can use it. We embossed a cross on a velvet ribbon to act as a belly band for this December wedding invitation suite.
For the same December wedding, a Christmas plaid was the perfect accent in the wedding welcome bags.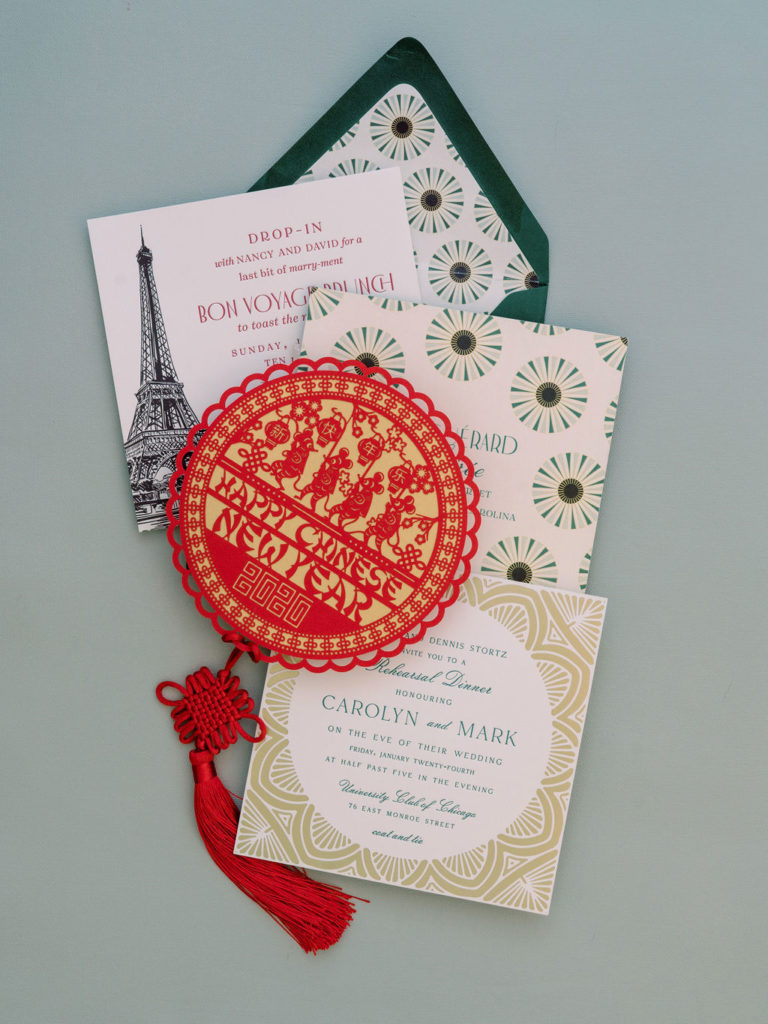 Red is not to be shy'd away from because of it's boldness. In fact, we think it should be used because of the impact it creates. For a January wedding that fell around Chinese New Year, the Welcome party played on that theme. So many fun details could be included along with the die cut invites.