There is a reason they call black and white designs "classic". For one, they work with any accent color from green to pink, metallics, to bold colors. Today, we are making our case with some of our favorite recent designs with the two staples as the anchors. Like this save the date featuring an art deco pattern and font feel.
Those black and white save the dates started off the wedding printing suite, which also included a classic monogram, and complimentary patterns. Gold was also incorporated for a grand touch for this winter wedding.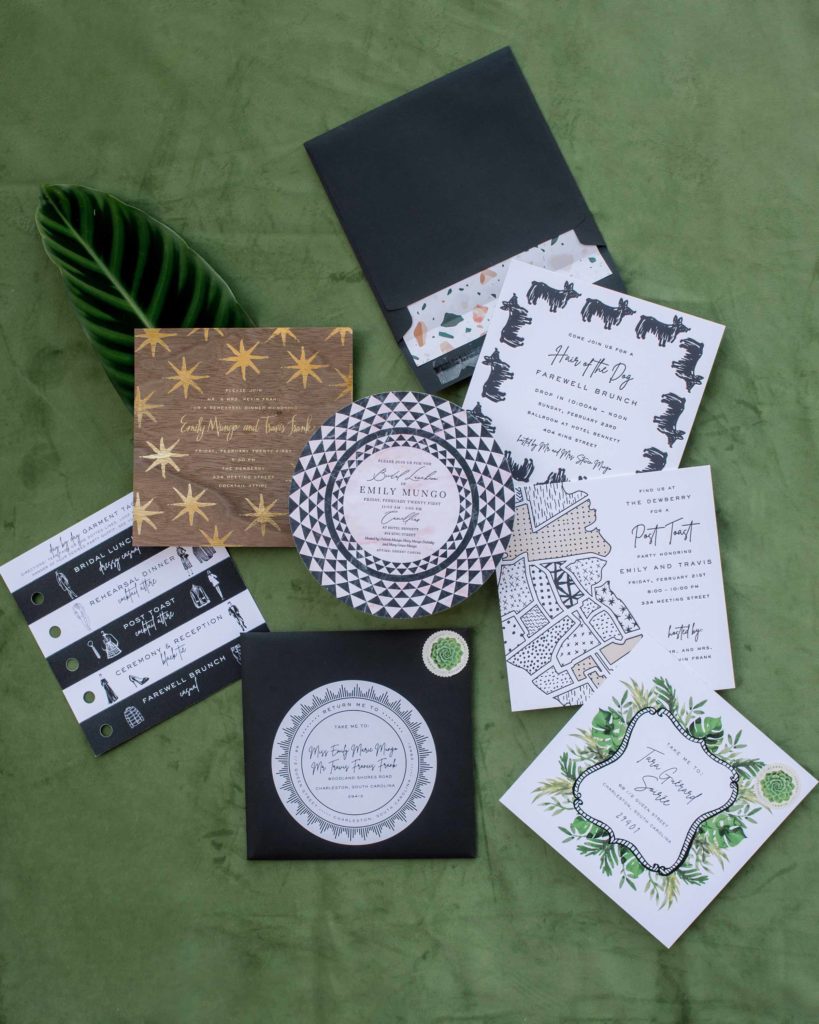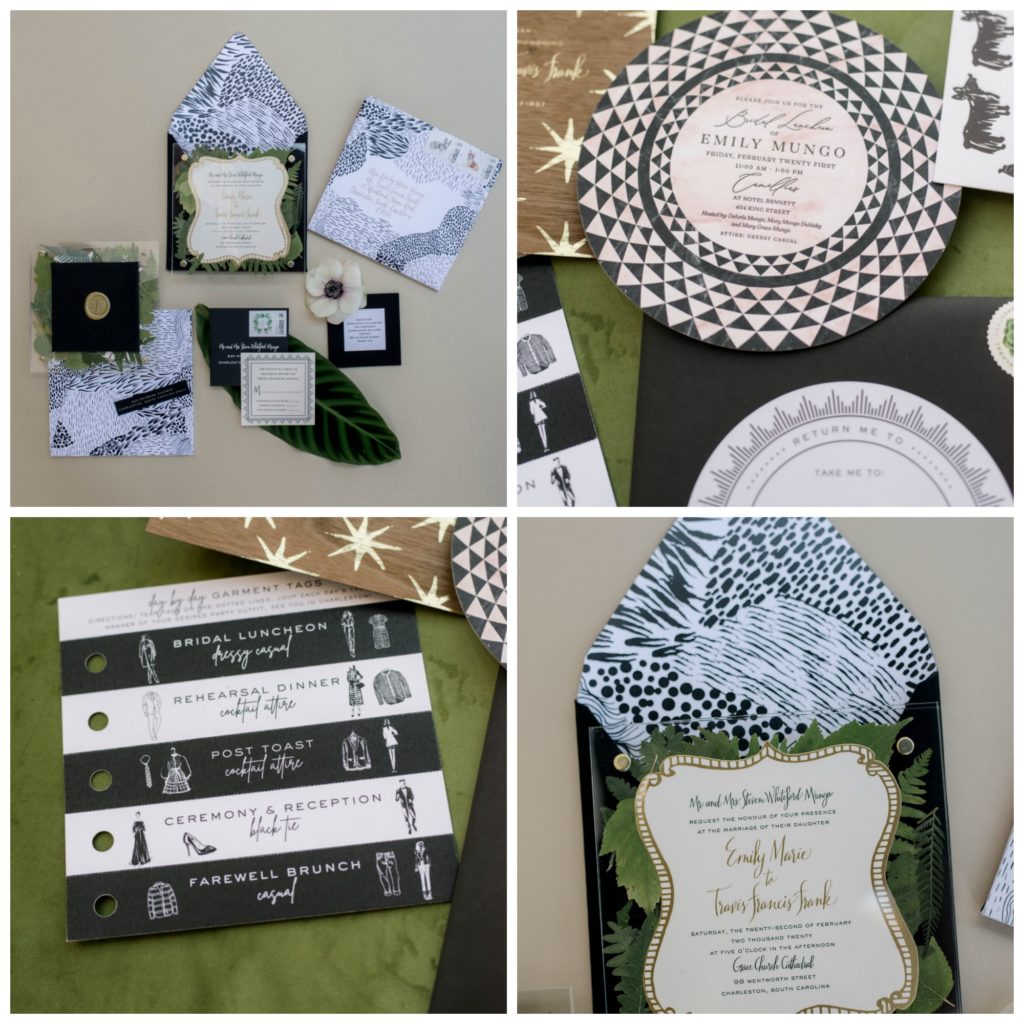 We love so much how black and white pairs with green. There were so many fun details used in this printing. Different shapes, patterns, paper types, and even pressed foliage in acrylic that was a stunning showpiece for guests.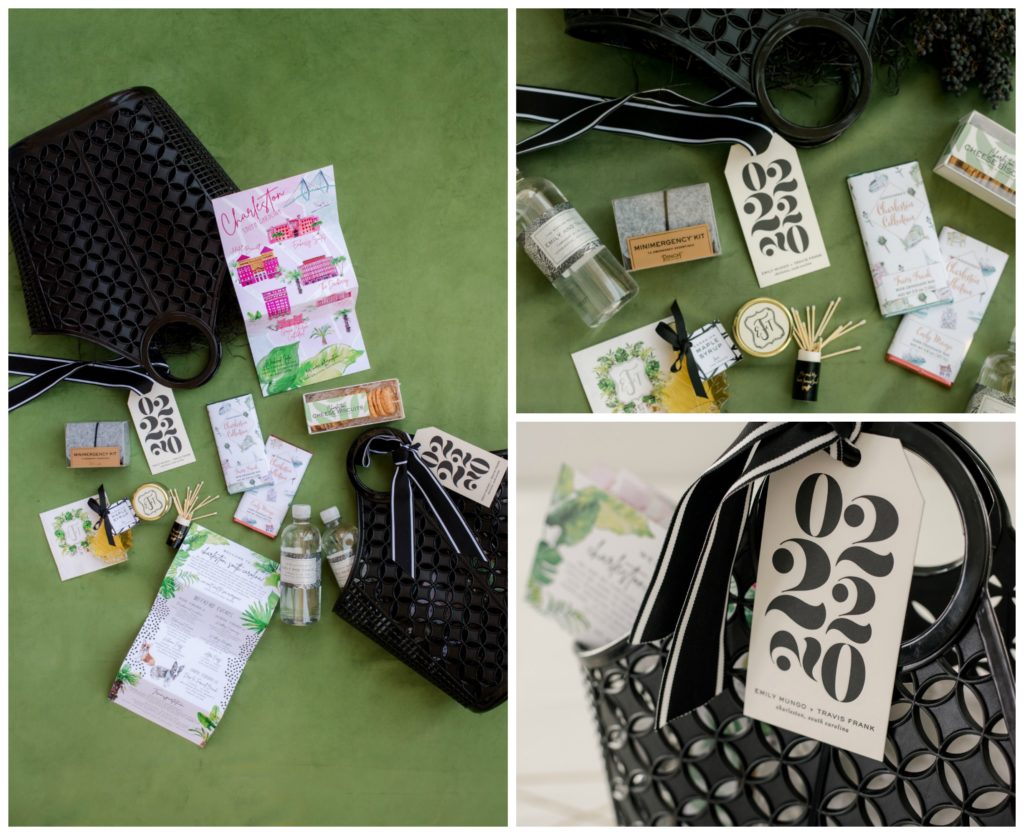 Black and white even became the color palette for the wedding welcome gifts. Custom bold tags offer a modern approach and of course all of the goodies receive custom packaging to correlate with the rest of the wedding printing.
This wedding was designed to be bold and glam, so the printing had to set that tone for the guests. One of the most unique pieces to this set, was the save the date. An engagement film was loaded onto custom thumb drives, and mailed in custom black boxes with gorgeous caligraphied address bands. Who wouldn't want to come to that wedding?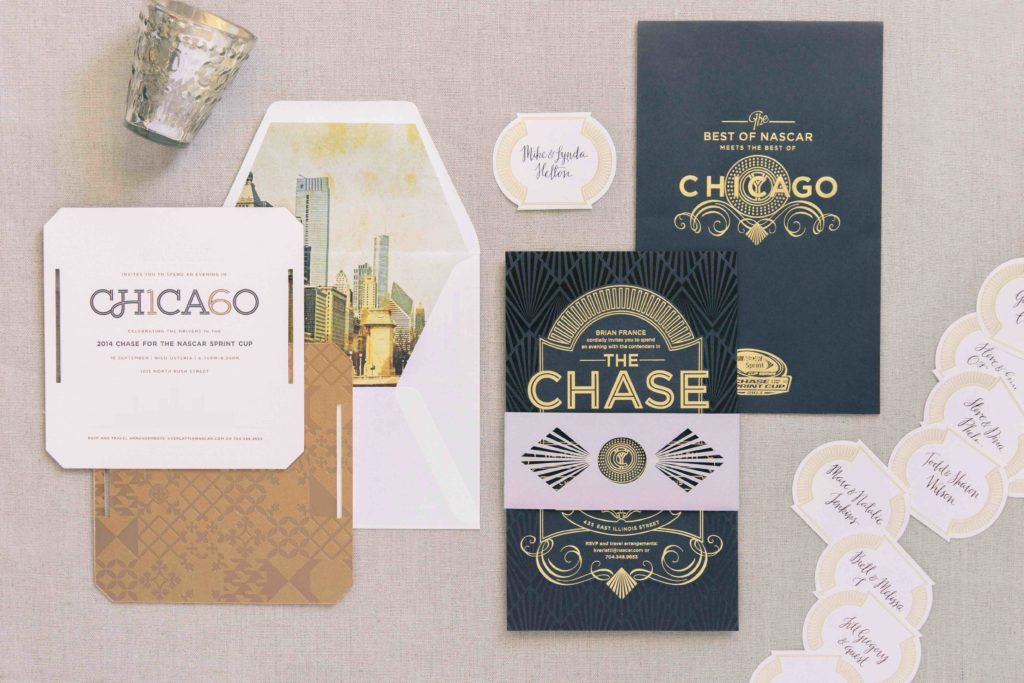 For this invitation set we designed for the Nascar organization, black and white and gold was the perfect palette. An art deco event was designed so these pieces featured intricate laser cut patterns, and fun fonts.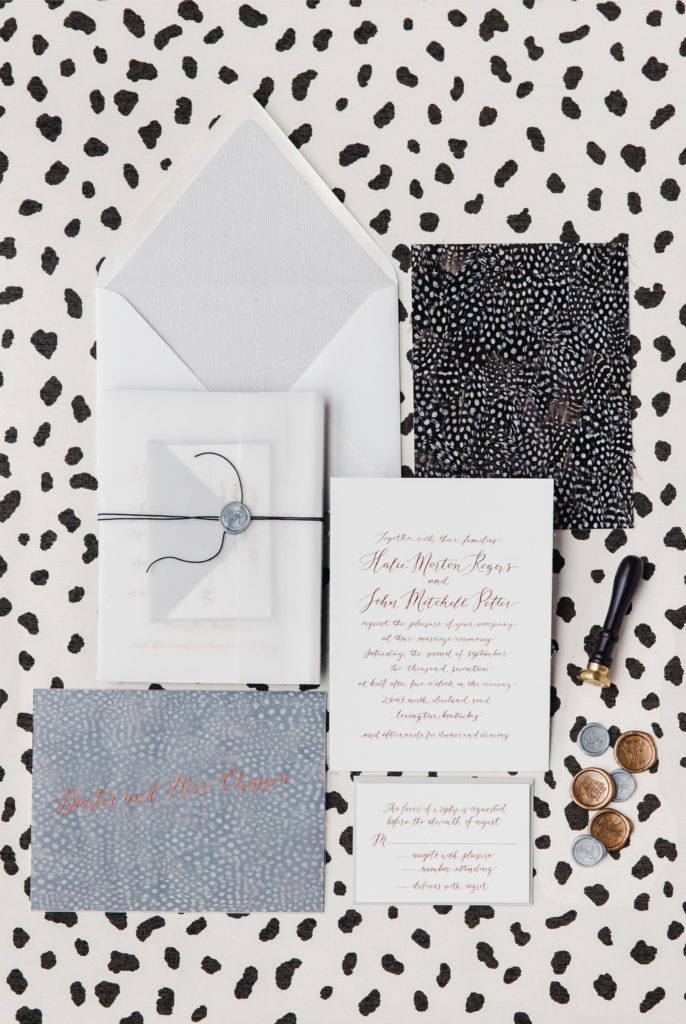 And of course, one of our favorite sets we've ever done! The black and white was inspired by the pattern naturally occurring on guinea feathers. Which, were then used as the backing on the invitation. Also, copper metallic ink and seals added a super chic touch.