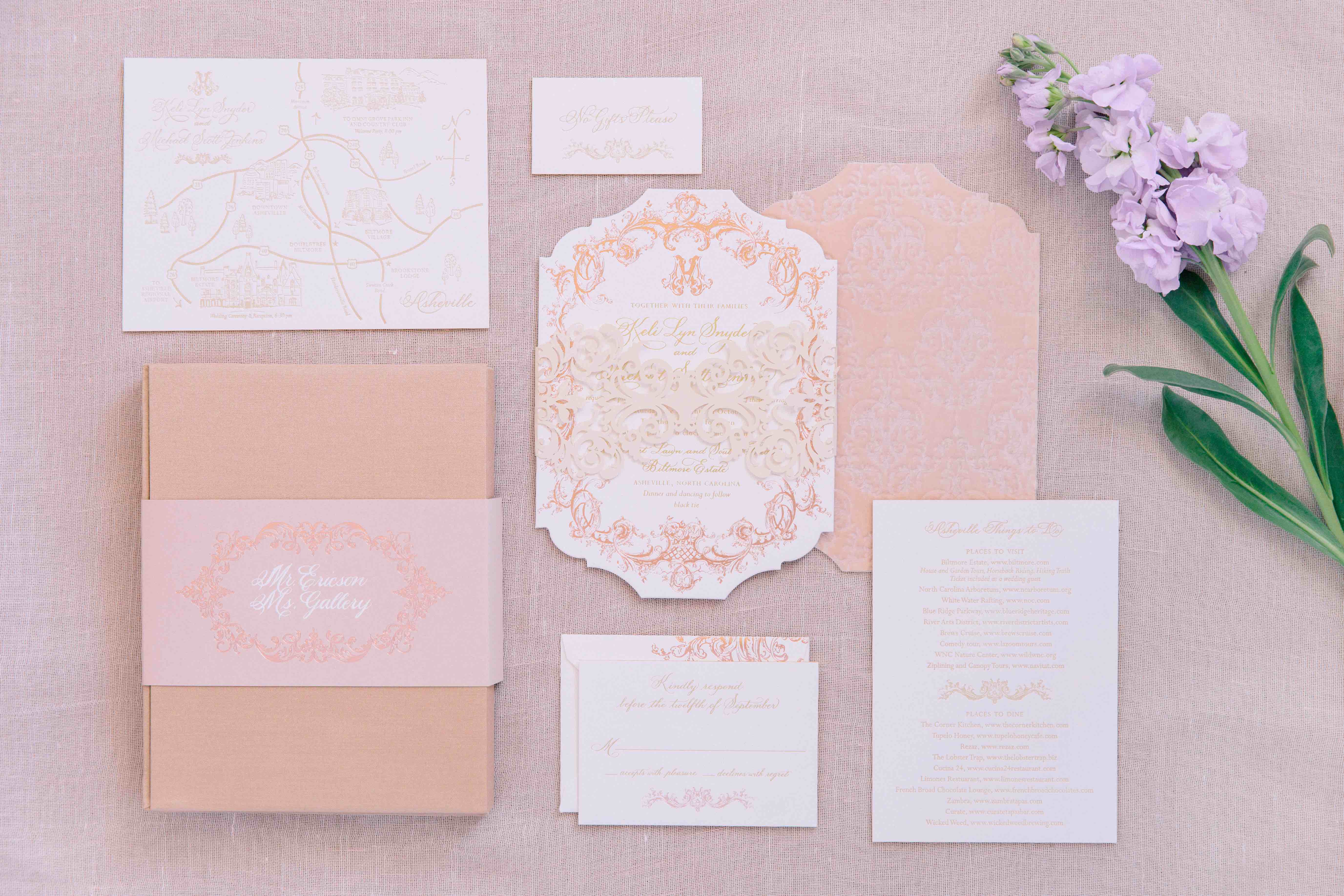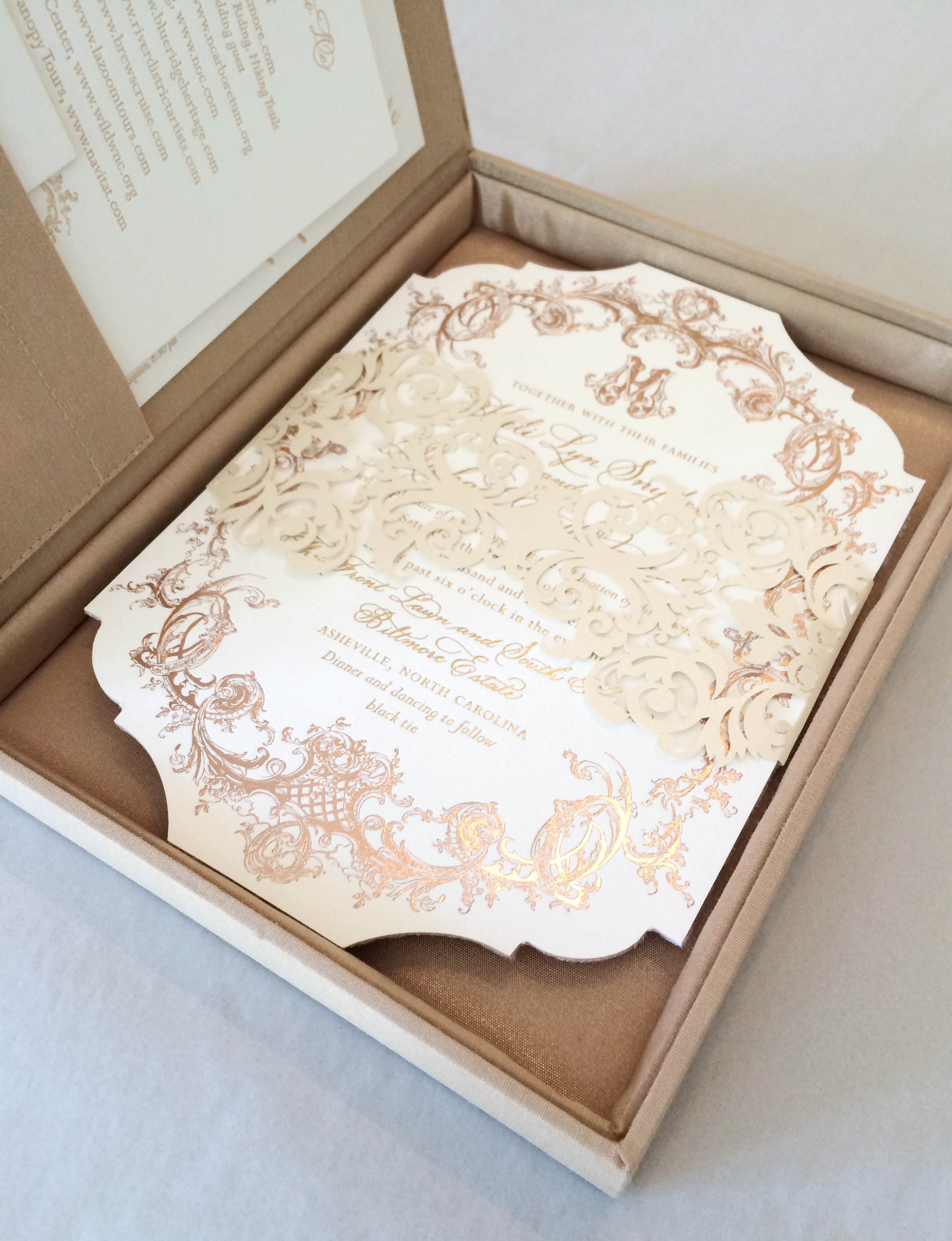 Have you ever gotten an invitation in a box and just thought "Wow"… They are certainly are a way to go a little more over the top. Here are a few ways that we have presented some pieces in boxes. Custom made silk covered boxes housed this above and beyond invitation suite… Backed in velvet, letter pressed in rose gold and wrapped in a filigree belly band.
These wooden boxes were used for the welcome gifts… Standard boxes are customized by lining the top with printed monogramed paper and then wrapped with a custom embroidered belly band ribbon.
Simple white paperboard boxes are given a curated look with our acrylic die cut monogrammed tags backed with their pretty paper design accents…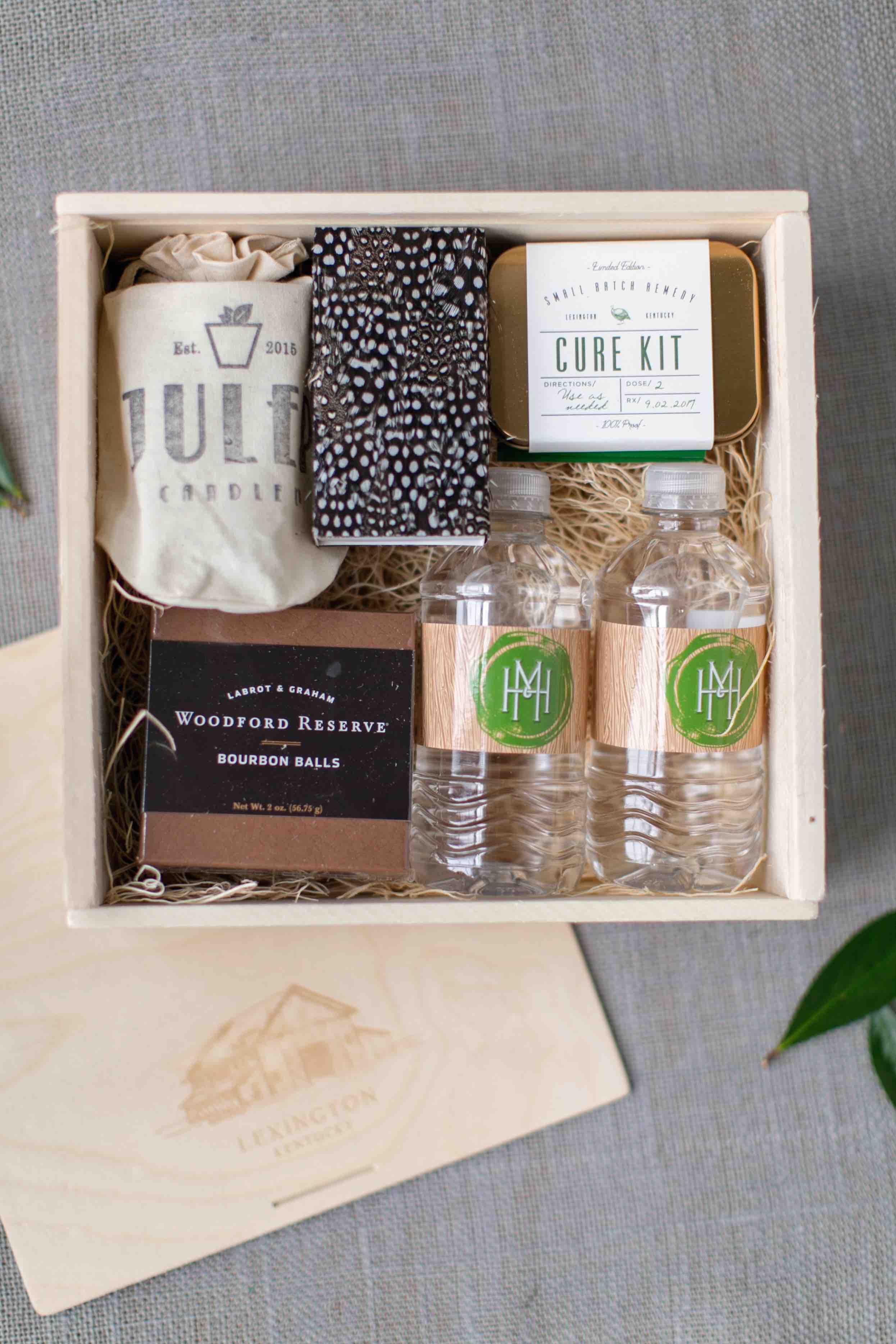 We branded the exterior of these wooden boxes with a custom drawn image of the wedding and reception venue.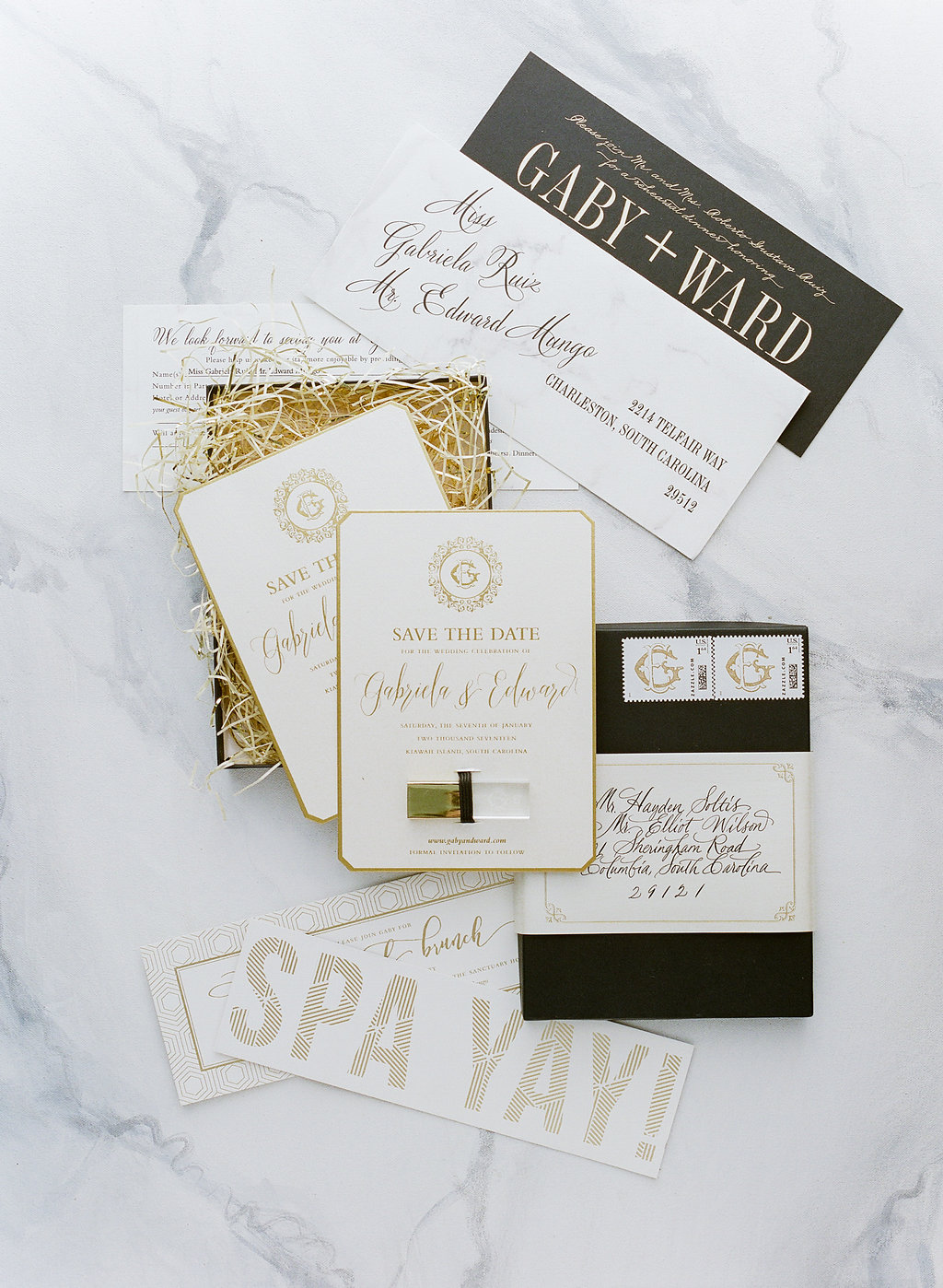 These clients had their wedding videographer make an amazing save the date wedding film for them. We found customizable thumb drives to upload the film to, and then attached them to letterpressed and foil printed save the date cards. They were then sent out in custom made boxes… for a truly memorable save the date…no one wanted to miss this wedding!
Boxes are even fun for food service. For a Chicago wedding, late night deep dish pizzas were a must. So, of course, custom pizza boxes made for the cutest details.
One of our favorite uses we have ever seen of boxes were for our clients that wanted to somehow include their two pooches in the wedding day design. For take home cake boxes, we lined boxes with photos of the pups, and printed little tags for the doggie bags…