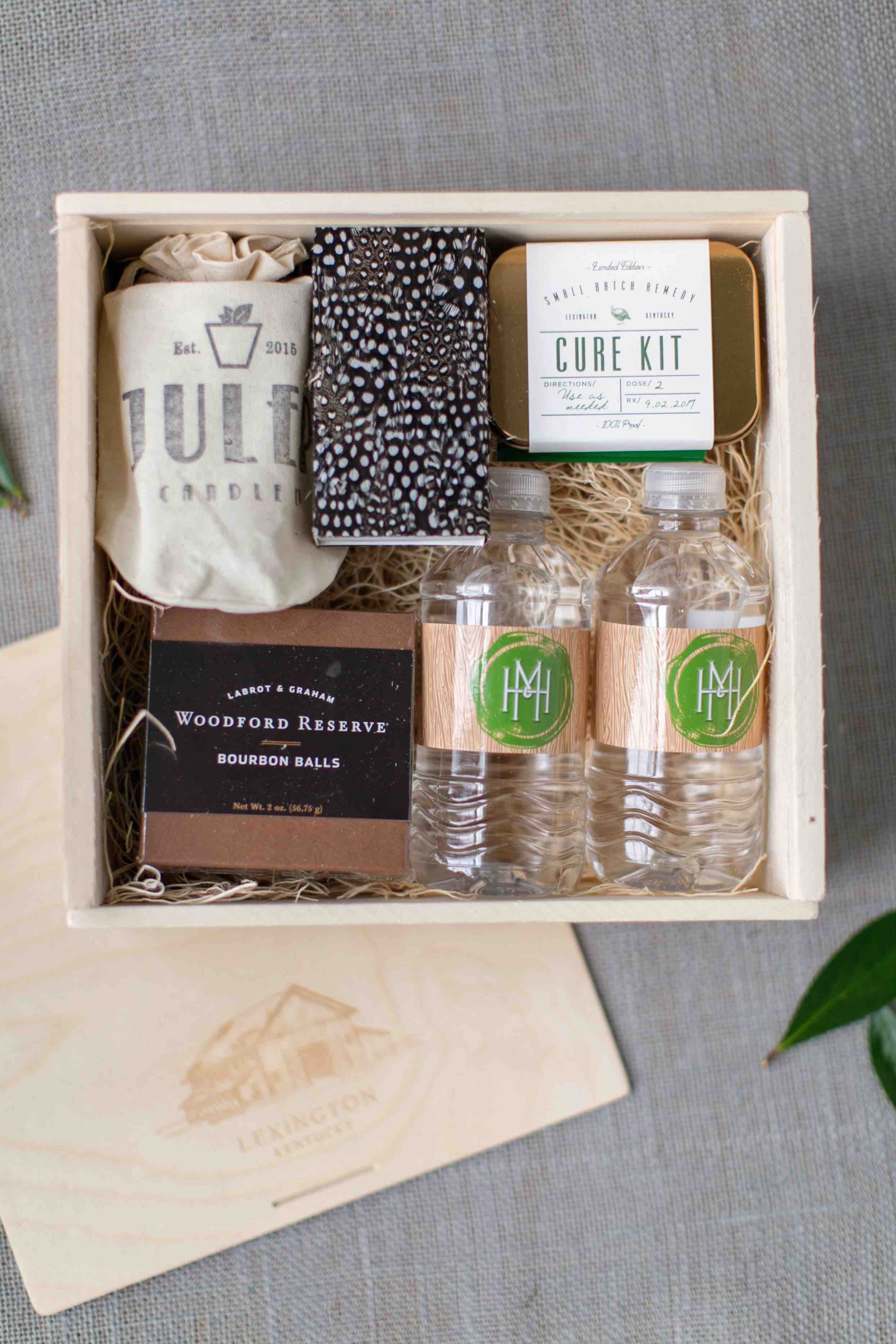 photo by Melanie Mauer
We have found ourselves working a lot more with wooden elements lately, especially this time of year…Whether through custom guest boxes, or paper elements that can be incorporated throughout the details. If you have been thinking about using wooden designs in your event, hopefully some of these ideas will inspire you.
photo by KT Merry
For these signature welcome boxes, the top was lined with a custom paper, and tied with embroidered ribbon featuring the couple's monogram.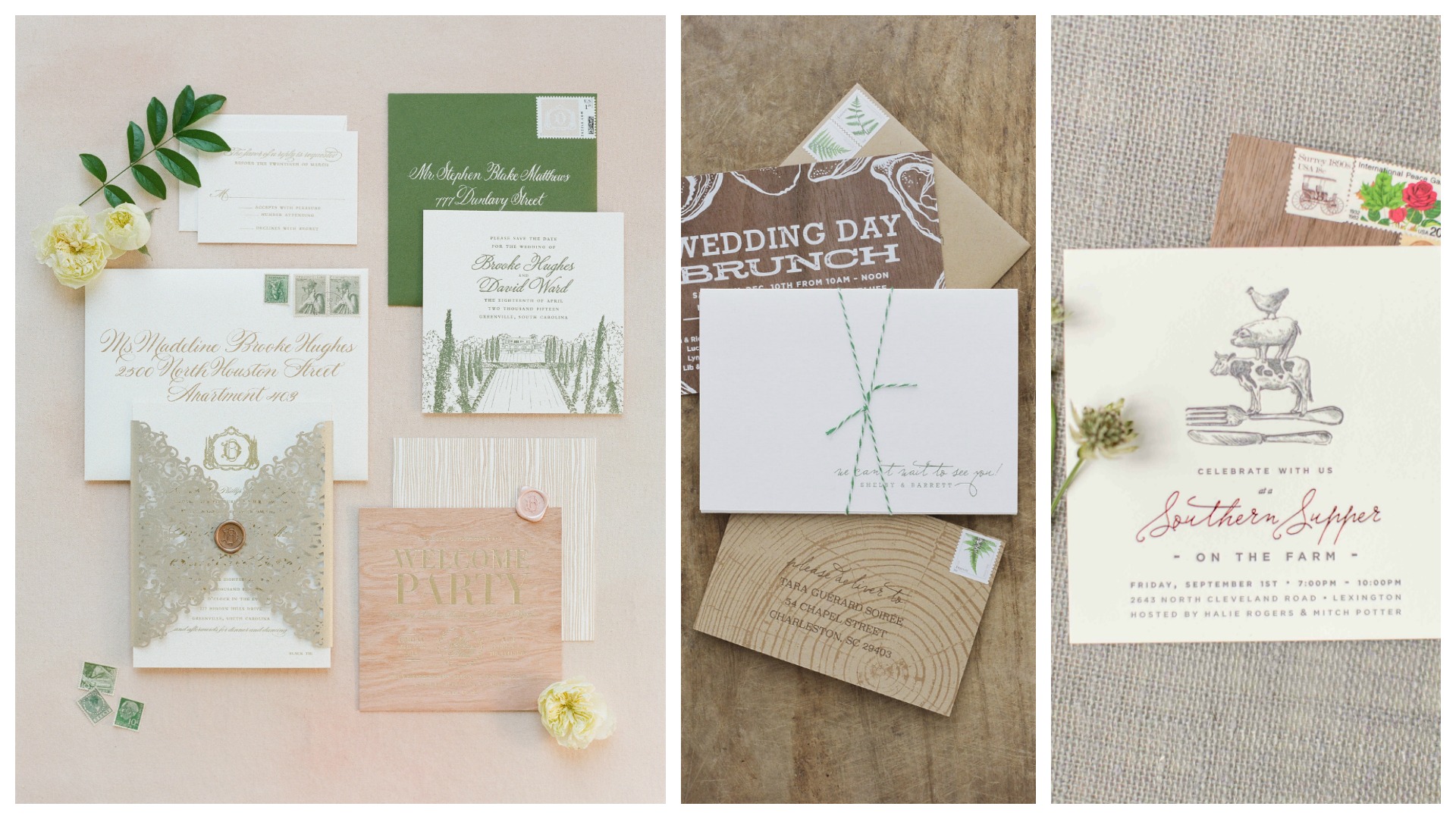 photos by Corbin Gurkin and Melanie Mauer
We love wooden paper pieces, and they can be used in so many ways from formal to casual. The first set sees a lighter shade of wood (the wedding took place in spring time) imprinted with gold foil for a couple's welcome party. For a winter wedding rehearsal dinner, different species of wood was coordinated and printed for some of the weekend events. Finally, for a rehearsal dinner on a farm in Kentucky, wooden envelopes were just the thing for the rustic chic invitations.
photo by Liz Banfield
For a wedding with wooden paper elements peppered throughout, the sparklers to be used for the send off were passed out to guests in custom letterpressed sleeves.
photo by Perry Vaile
For a different twist on dinner menus for a wedding dinner, marble and vellum menu cards were secured using mini wooden clipboards!
photo by Corbin Gurkin
And finally, for a rustic wedding in Aspen, Colorado, laser cut wooden cards were used as table numbers… Love these for the tables b/c they add such a layer and texture on such a simple note.