It's getting to be that time of year again. We just released our Holiday Card catalog for 2020… Lots of lovely letterpress designs for you this year. Here are just a few of our favorites. It's been quite the year, so let us help ya'll spread some cheer. Thank you to Gayle Brooker for the photos.
A double sided die cut shape gives a really luxurious look to cards. These clients featured a photo from their recent wedding on the front.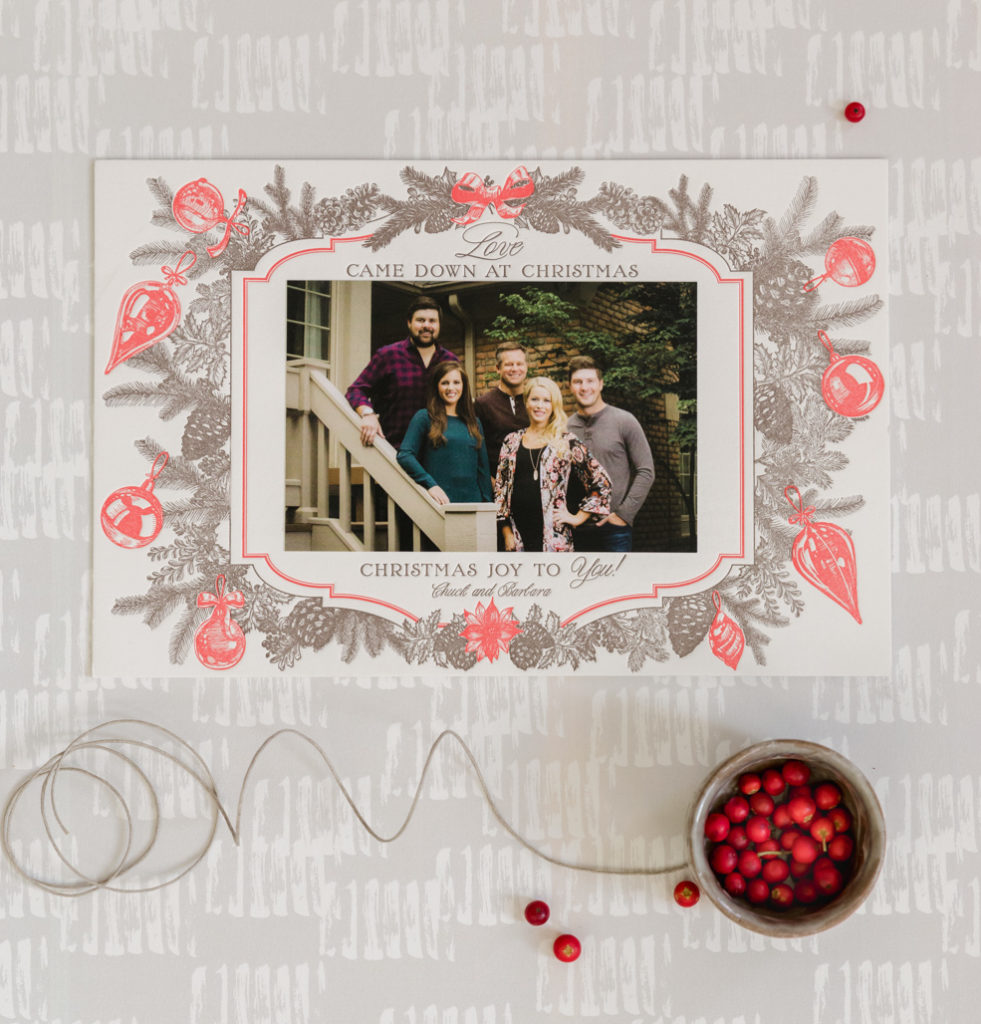 We love the idea of wishing everyone a Covid free do over for next year, so a Happy New Year card may be just the thing you are looking for.