photo by Corbin Gurkin
We have been working with clients and planners for years now, and as we have learned, it's all in the details.  Every little single detail matters, and makes such a difference to clients and guests alike.  One area that we are still seeing tons of requests for new details in is the bar and or cocktail embellishments.  Above, for passed drinks at cocktail hour, trays decked with our custom printed paper tray liners carry drinks with wooden drink stirrers and custom cocktail napkins.  At the very basic level, these are two thoughtful, affordable, and easy pieces for you to order and have.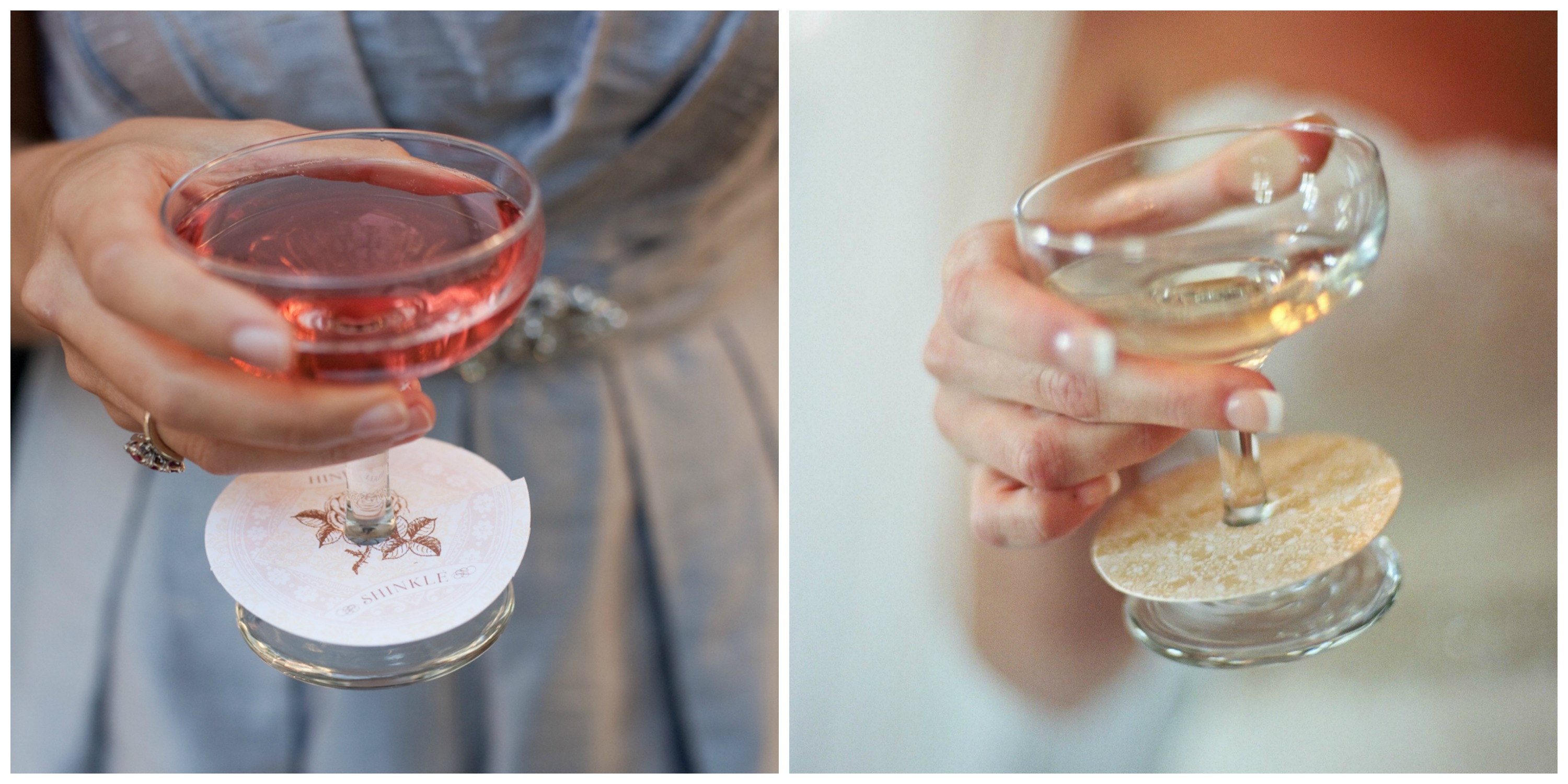 photo by Gayle Brooker and Liz Banfield
We love these embellishments and want to see more of them used! These are our custom champagne collars…. They work best on the couple style glasses, but we can design them around any type of stem or flute.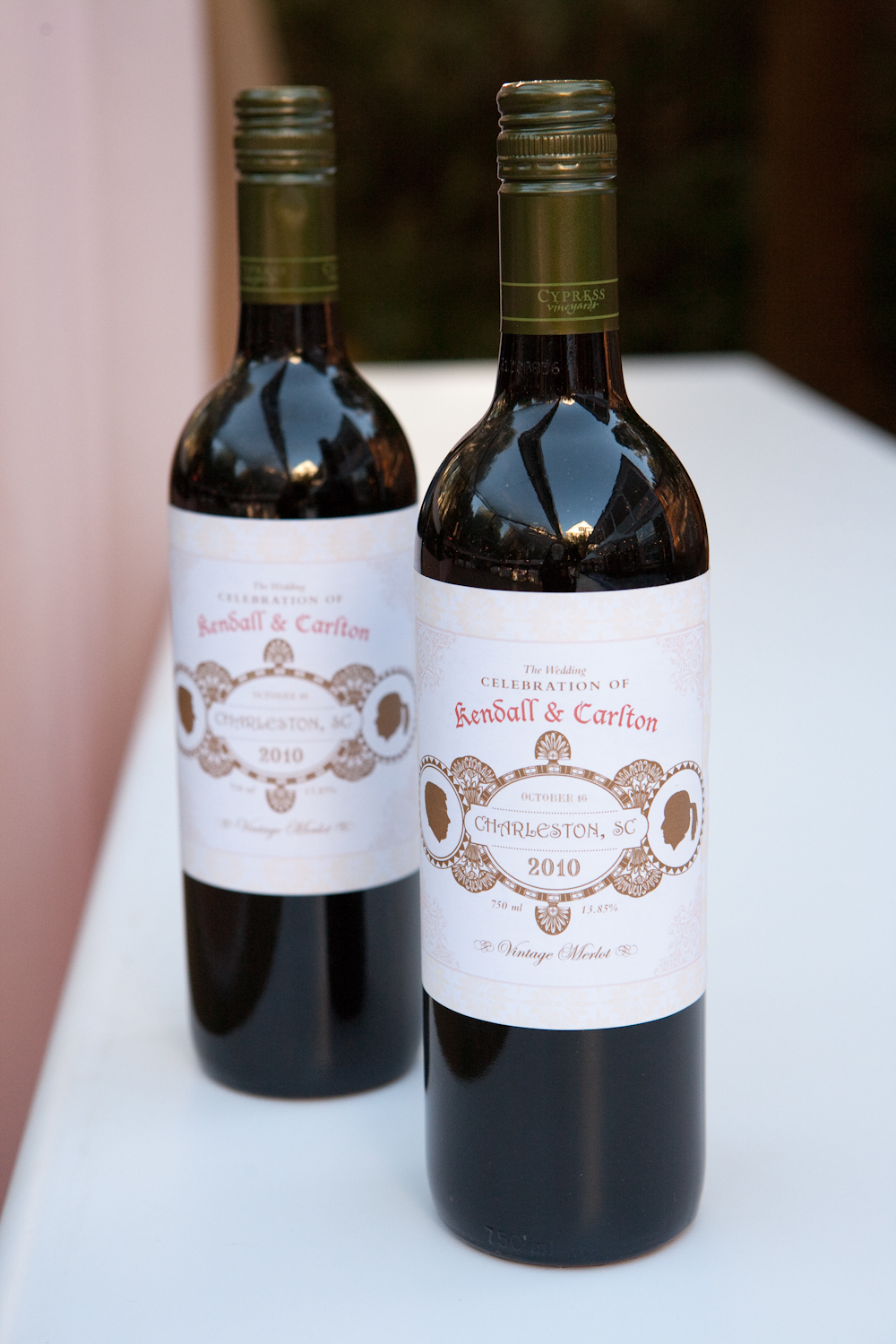 photo by Gayle Brooker
For a wedding serving only beer, wine, and a speciality cocktail, the designer really wanted to make sure that there were plenty of design details for the bar. So, we created custom wine labels for all of the bottles being served and relabeled them ourselves…
photo by Liz Banfield
We have also had many clients who have nice wine collections that they like to serve and display, so even just sweet little handwritten tags provide a handy and pretty detail.
photo by Corbin Gurkin and Liz Banfield
Our letterpress coasters have been a huge hit! Ways we have designed them in the past is with the couples name or monogram, or cute sayings or phrases like "Please Dont' Take My Drink, I'm Dancing"… For one wedding, the groom's grandmother's Russian Tea Recipe was served in the reception tent, so we printed the recipe on coasters. So many creative options here!
photo by Gayle Brooker and Liz Banfield
Of course, we are big big big on signage.  So many ways you can do this, but some of our favorites we have done in the past… For a vintage styled wedding, antique mirrors were hand painted with the drink options.   For another wedding, acrylic signs are calligraphied with the menu offerings and hung above the bars.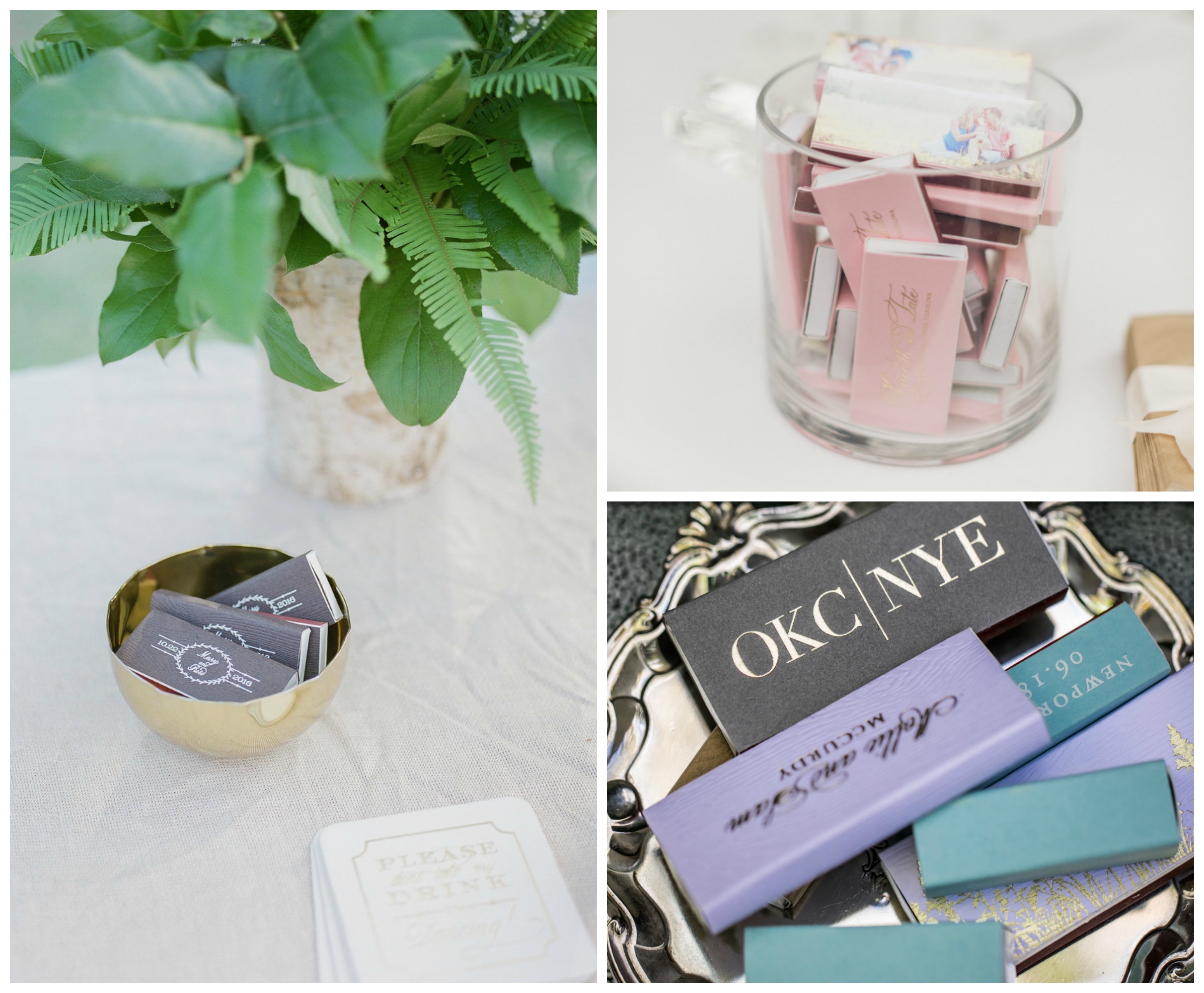 photos (1,2) by Corbin Gurkin
Another big hit are custom matches… Love the throw back to big service restaurants that offered their printed matches on the bar or Maitre 'd Stations, but brides are going crazy for this, and we are thrilled to accommodate.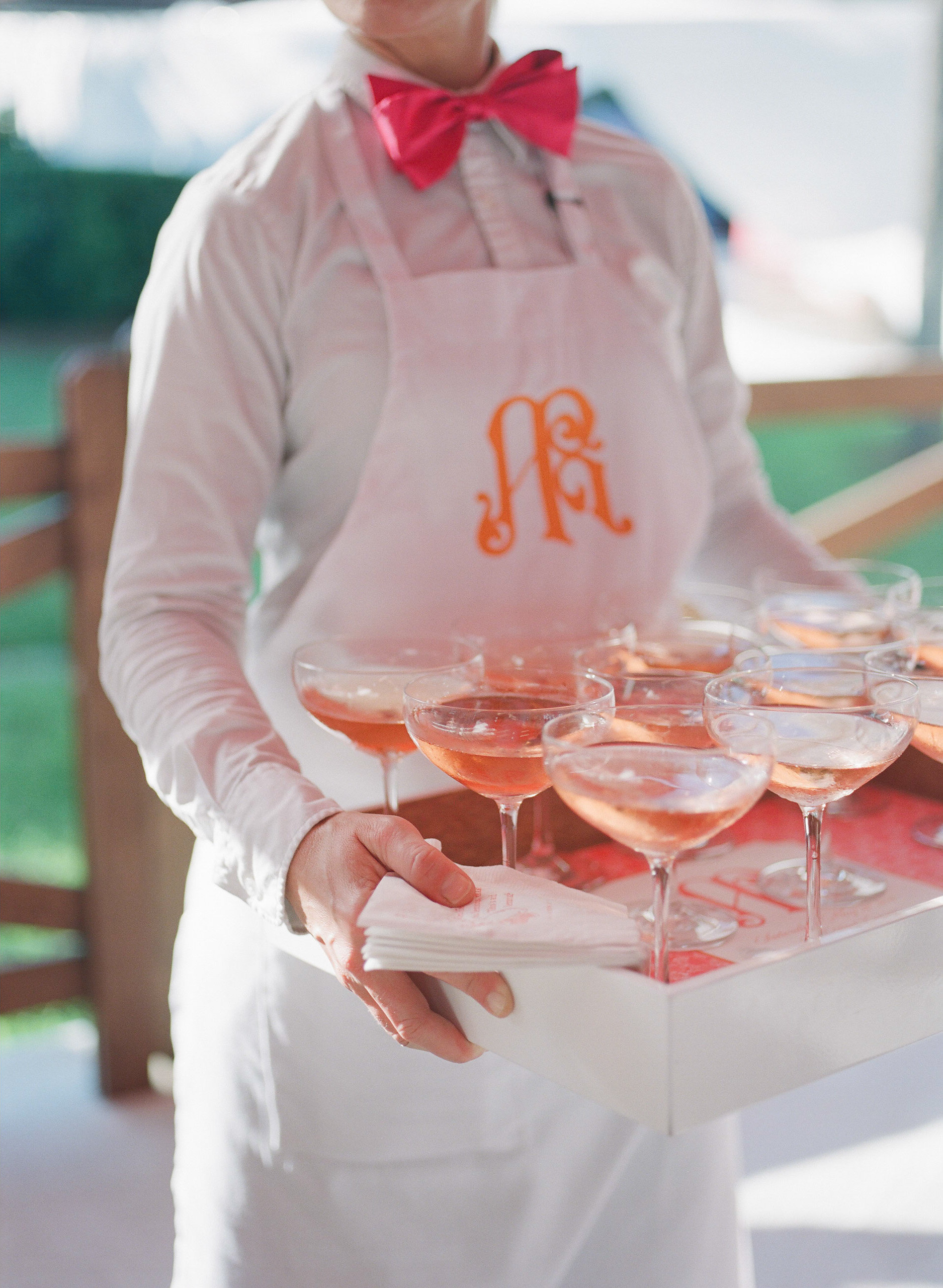 photo by Corbin Gurkin
Of course, pretty trays still make a great impact, but here we also embroidered aprons for the servers to wear while passing drinks.  A thoughtful detail that guests loved seeing.