Just like menus, or seating cards, place cards and table top details can also have a feel for the season of the wedding. Some of our favorite designs we have created for fall fetes are being shared today. For something different, we embroidered ribbons with each guests' name, adding a lovely finishing touch to the place setting. Wedding design by Tara Guerard.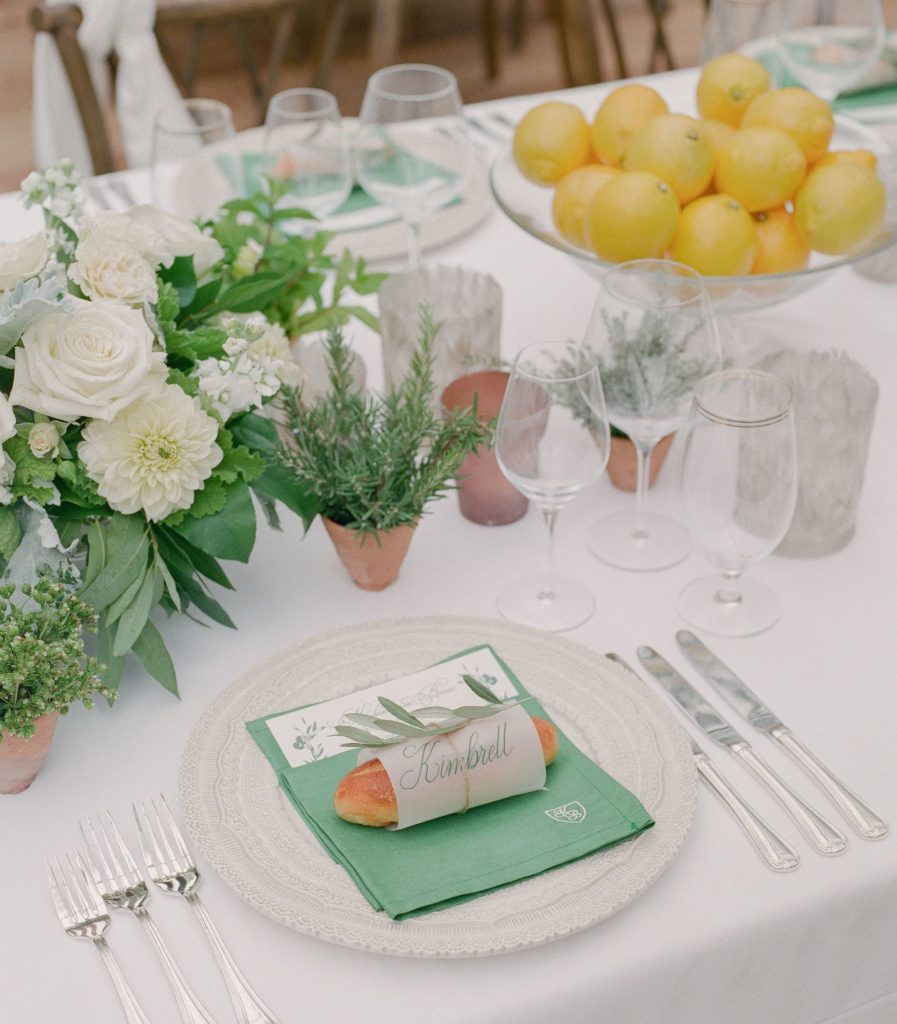 For this Italian inspired wedding, vellum paper is wrapped around fresh bread. Each paper is hand lettered with guests' names. Also, side note, the napkins at the head table were embroidered with a custom monogram. They are cleaned and gifted to the couple after the wedding. Design by Tara Guerard.
Stone coasters are hand painted with guests' names as a new twist on place cards. And, for another fun design requested by Tara Guerard, menus were hand written and then printed on the napkins.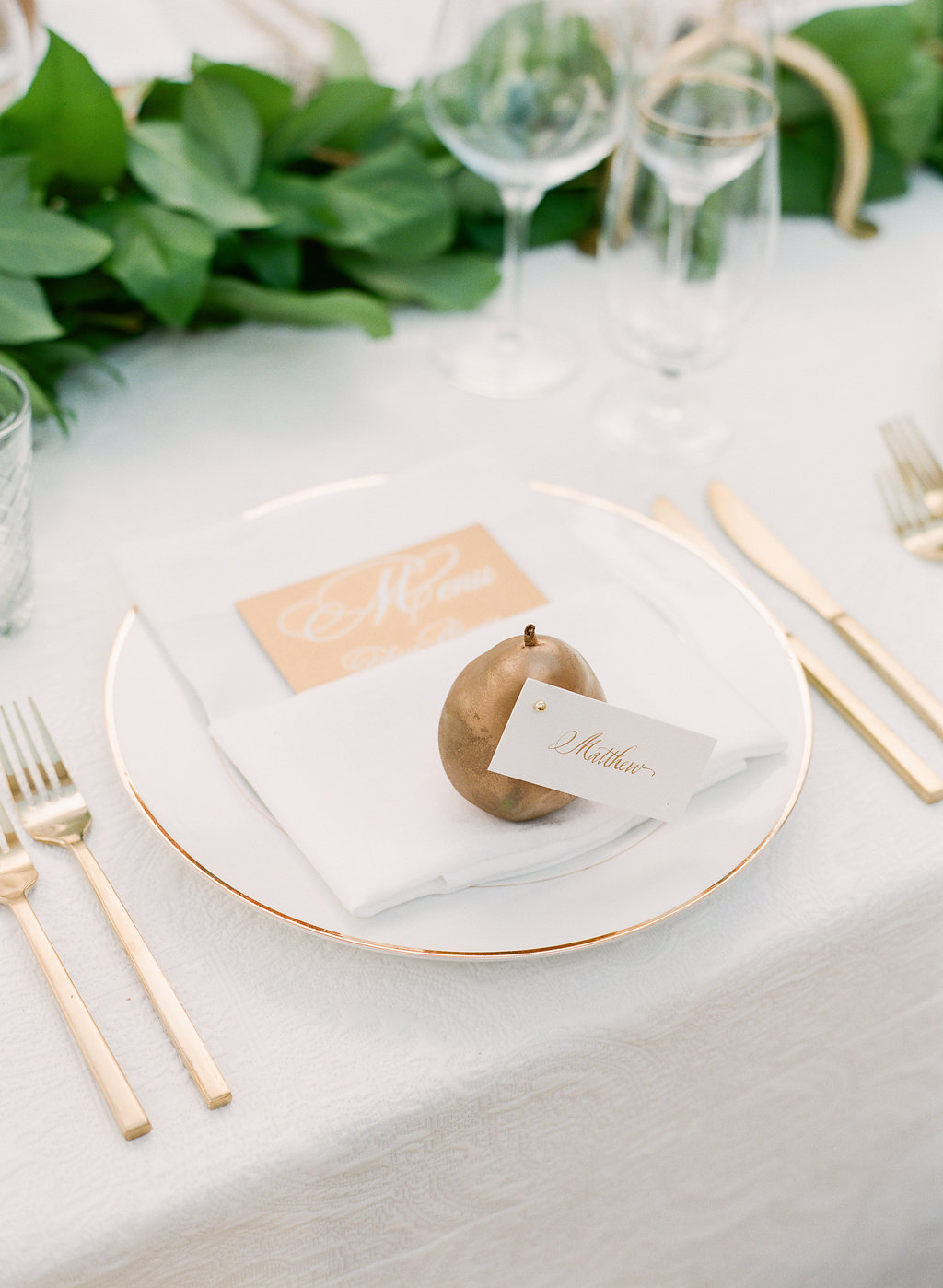 Like the combination above…With a gold metallic paper menu and white printing, a simple white paper tag with gold ink completed the sophisticated setting. Design by Tara Guerard.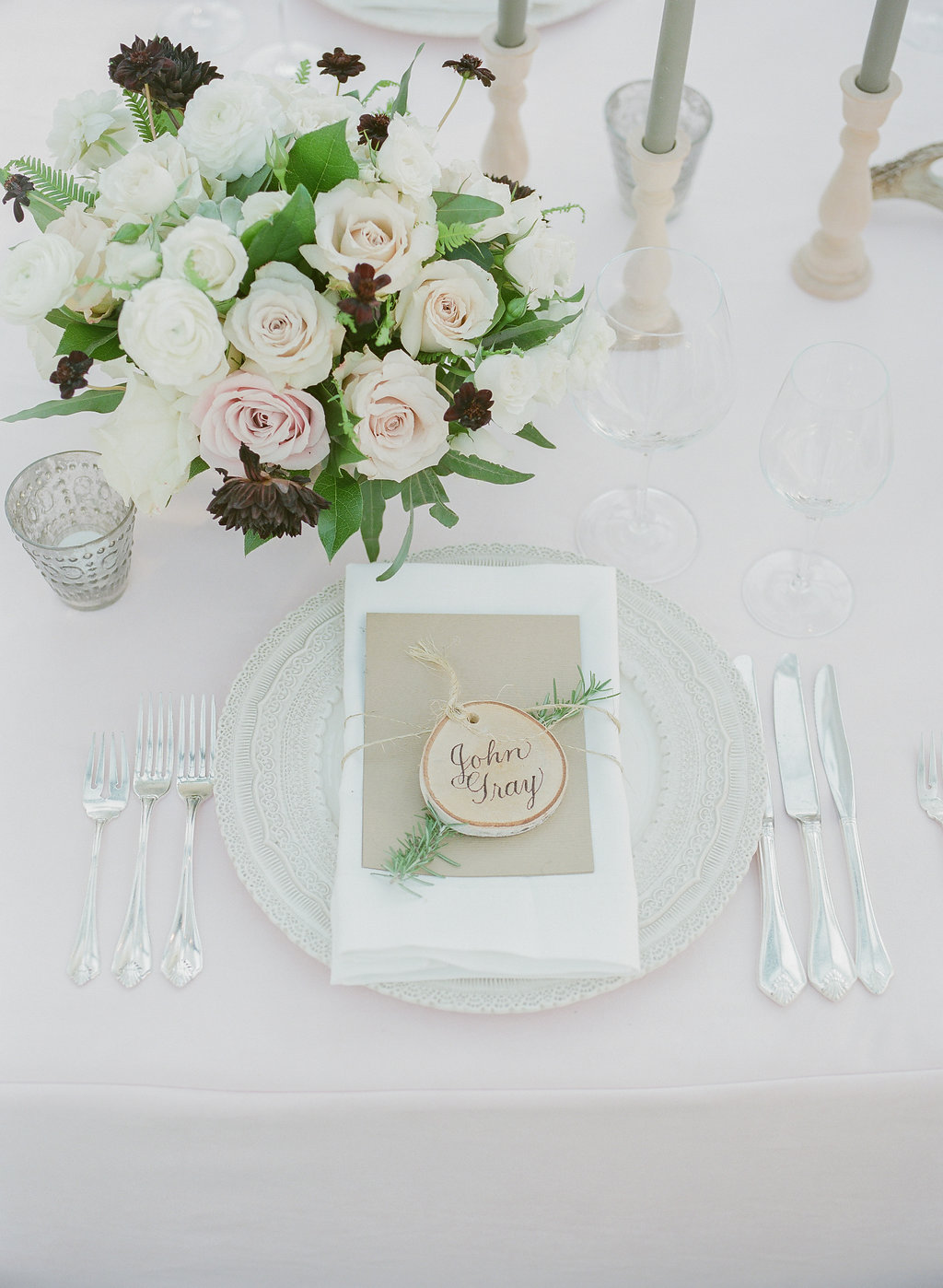 For a fall wedding with lots of natural elements, birch slices were hand painted by Claudia Engel and accented with fresh rosemary sprigs. These definitely went home with guests that evening… These could easily double as sweet Christmas ornaments.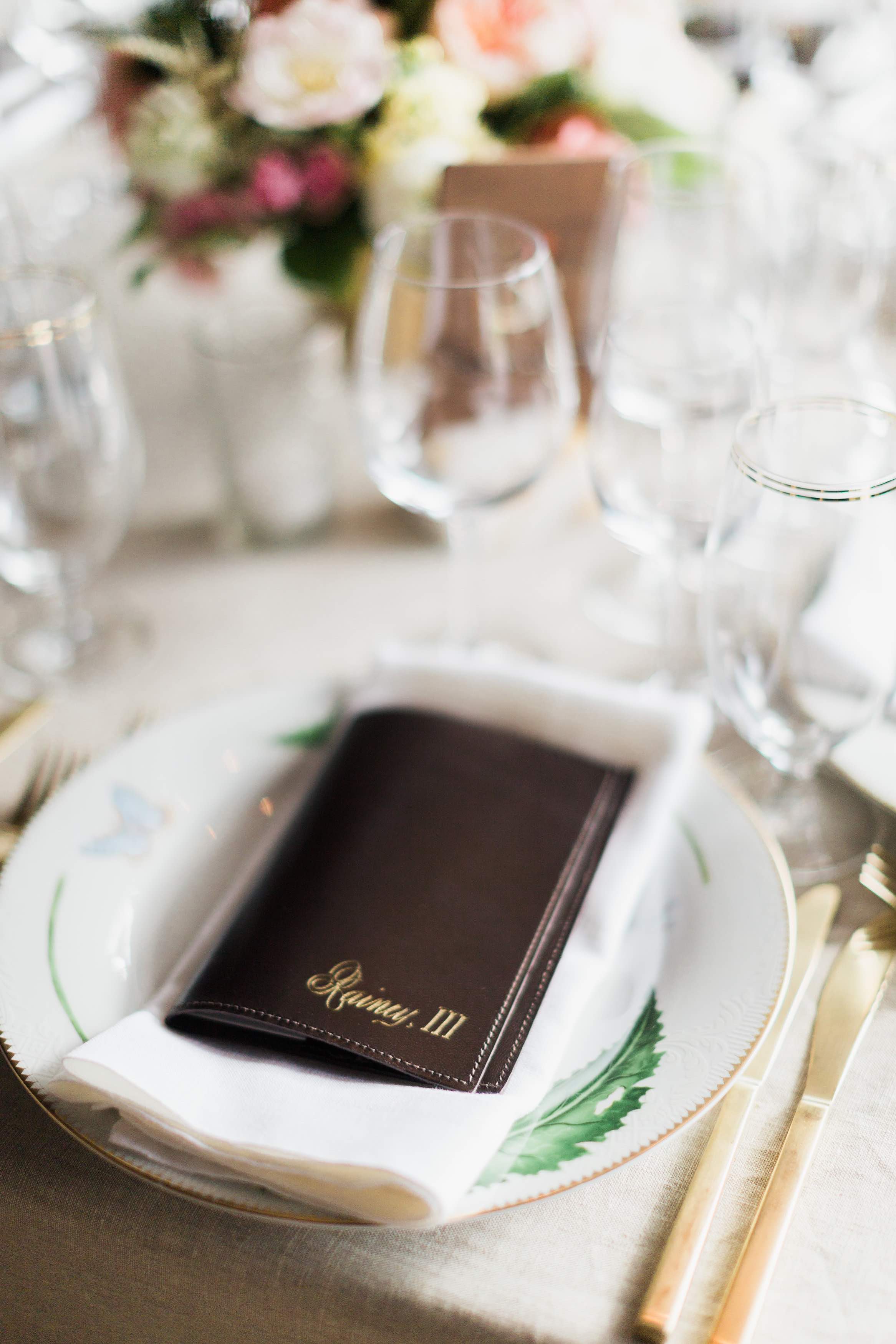 For another tabletop needing a counter balance between feminine and mountain masculine (this was a wedding in Aspen, Colorado), leather bound menu books heavy enough for the fall season sat atop bold florals and pretty china. The leather booklets were imprinted with guests' names as another take home place card.