Fall wedding season is officially here!  At least, in the printing world it is.  Mixed materials and mediums still trends. For example, this invitation suite features copper foil ink, printed on a textured paper with guinea feather backing, and vellum paper wraps. Fall is really a time we like to play with texture and hues.
Wooden paper pieces has long been a popular look in event printing. Fall is also when oyster roasts kick into high gear (here in the South), so using a wood grain theme for an oyster party is pretty perfect for the season. But, we can also use it in smaller ways like with envelopes. Here, for the "southern supper" rehearsal dinner invites are paired with fun and colorful vintage stamps.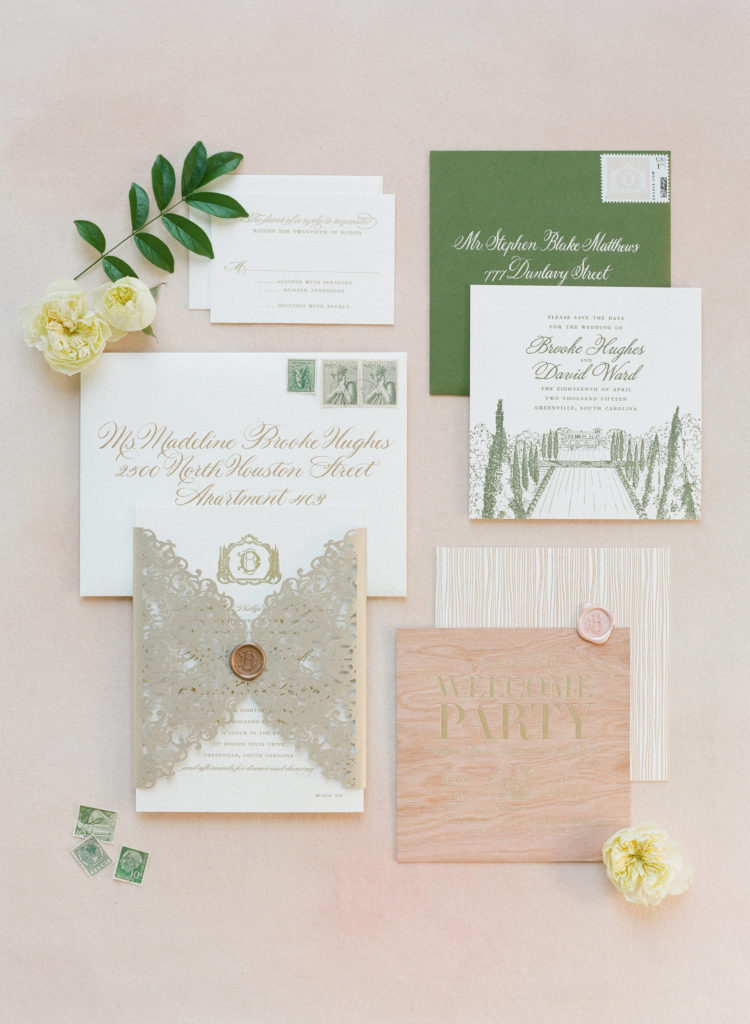 Here we can show the flow of the printed pieces by party. The deeper hued evergreen card, letterpressed with a custom illustration of the wedding site, was the save the date. Then, the formal invitation featured a classic formal gold metallic ink, die cut belly wrap, and finally a copper wax seal. Finally, the rehearsal invitation featured wood grain paper backed with a wooden grain pattern.
Green is easily one of the most versatile hues. And, for fall and even winter weddings it almost becomes a neutral as it balances with everything from beige, to metallics, to even brown and blacks. There is something about receiving a colored envelope in the mail that automatically makes it feel seasonal.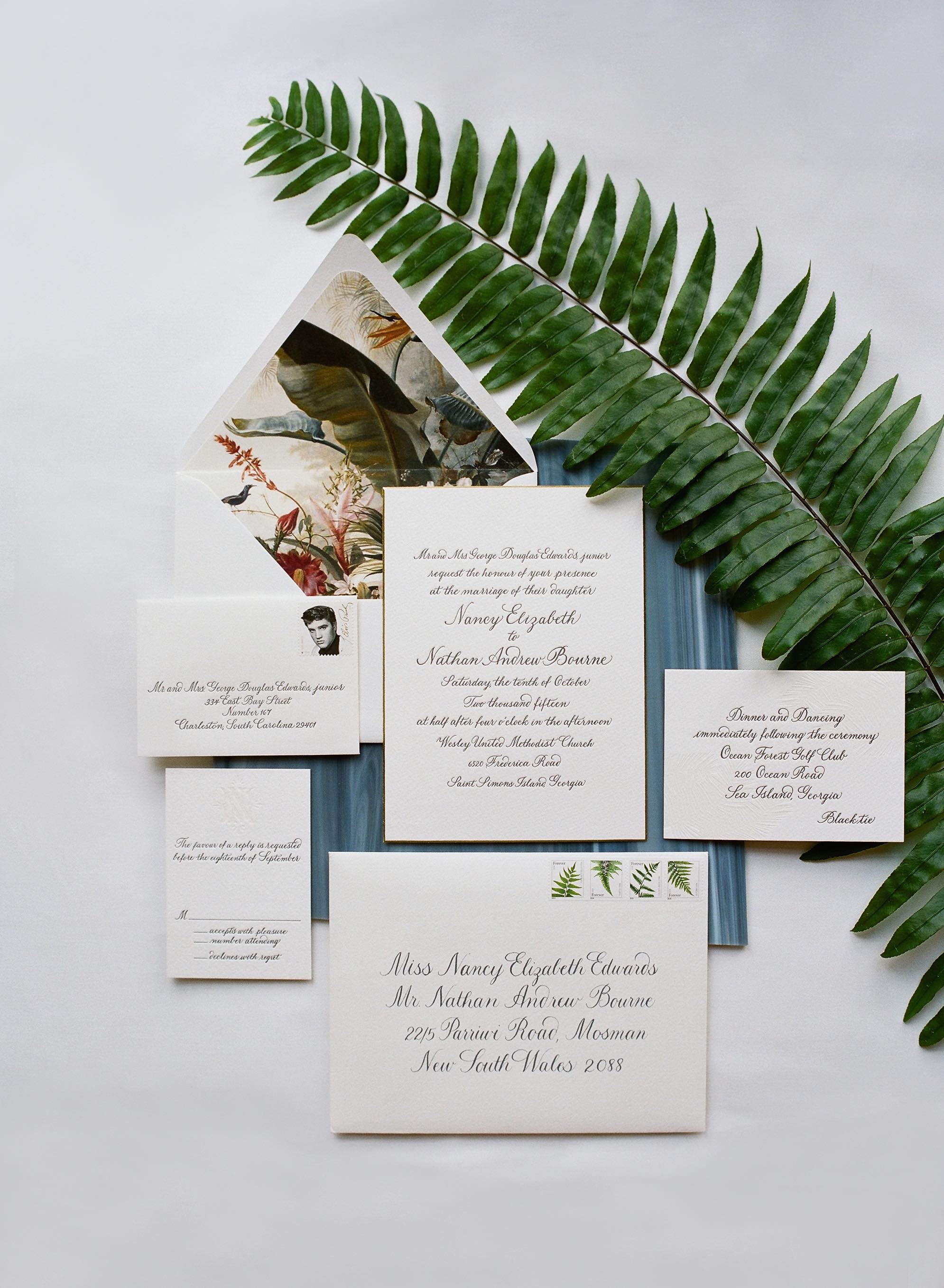 The seasonal touches can also be subtle yet impactful. For this twist on tradition, we designed a fall foliage envelope liner .