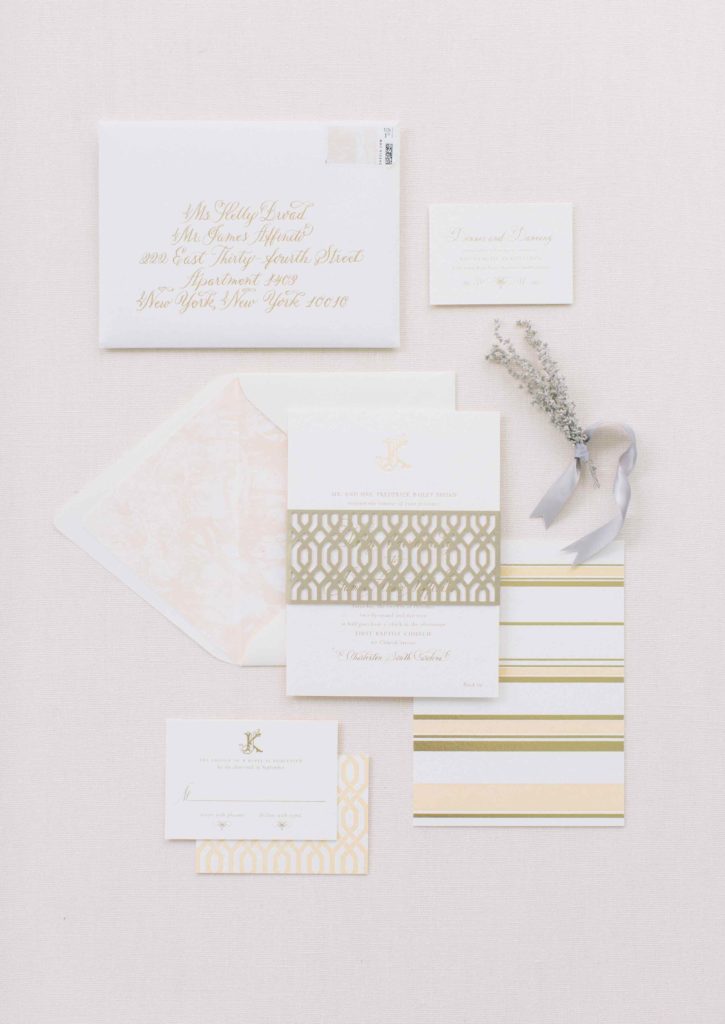 We are making a case for our love of stripes today. They can be soft and sensible or bold and bright. But for someone who is wanting to incorporate some design elements without something too risky, we think you should consider stripes! For the invitation suite above, the stripes were such a nice balance with a more intricate trellis pattern.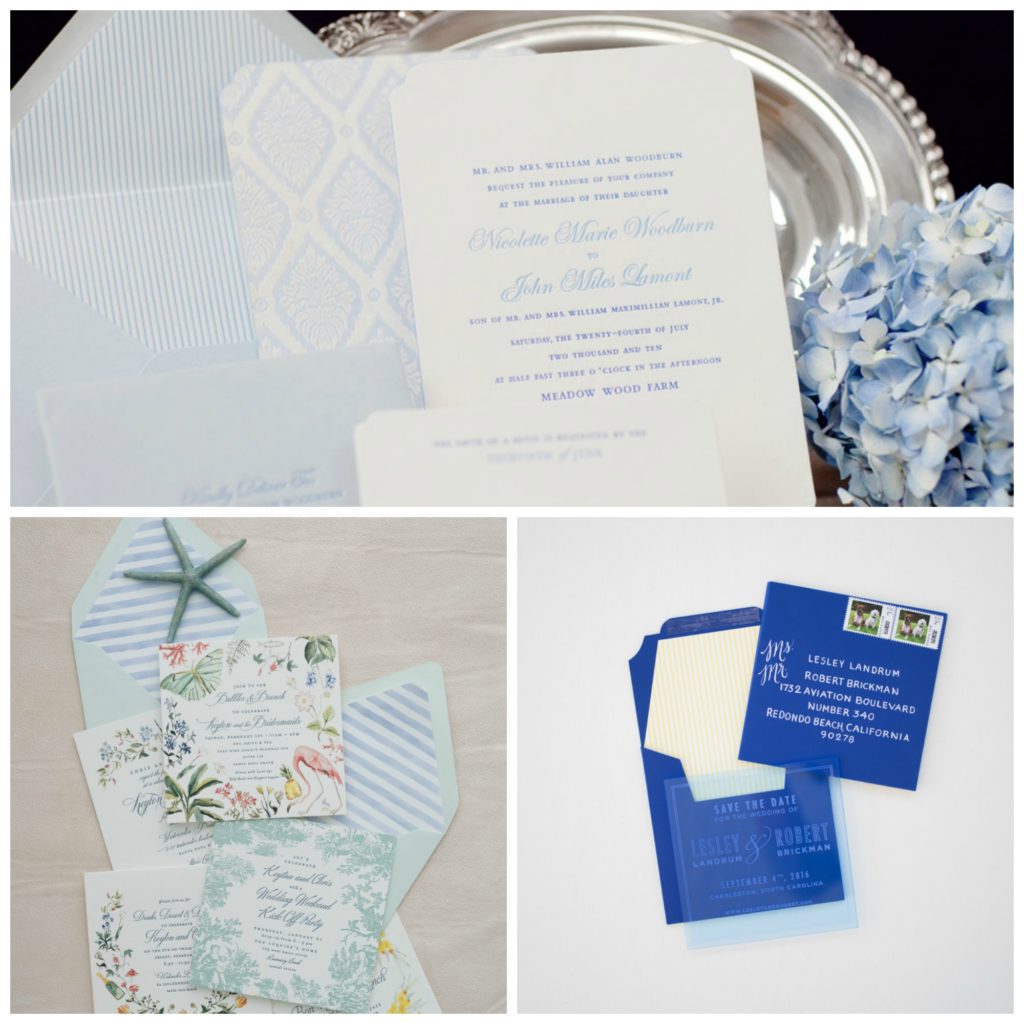 Another easy and fun way to use stripes is on your envelope liner. A subtle seersucker liner was perfect for a summer wedding on Martha's Vineyard. For another party pack suite using many complimentary patterns, we used a calming watercolor stripe. And, for an etched acrylic invite, a bright pop when you opened the envelope was necessary for a bit of depth and dimension.
Here, stripes and an unexpected shape came together for a Hamptons beach wedding.
A more modern stripe pattern was used as backing on these place cards. With vellum tags, the pattern helped make the names more visible for guests trying to find their seats.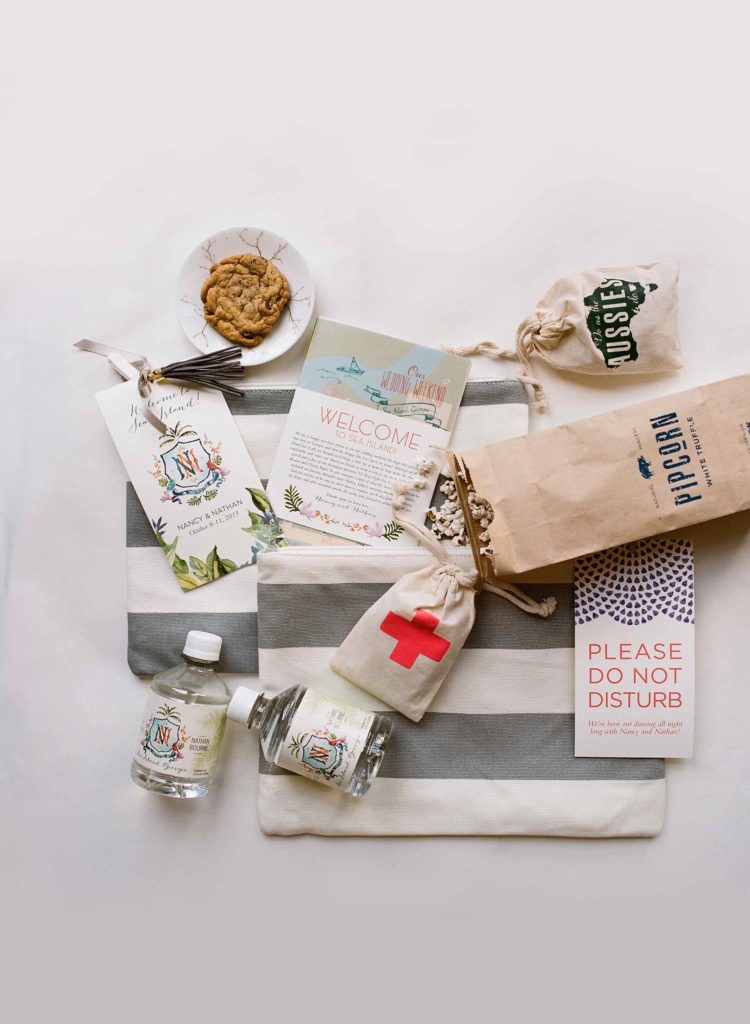 We lucked out finding these bold striped wet bags that we filled with goodies for a destination beach wedding. Are you as into the stripes with us now?