photo by Jessica Claire
For the classic bride, modern couple, or even nature lover, there is a design element that is the perfect touch for any of them… a custom designed crest. They can include the initials if going the monogram route, or elements that will be seen in the event design, or even a nod to the location.  Something that we're seeing clients ask more and more of, so we wanted to share some to make a case of considering one.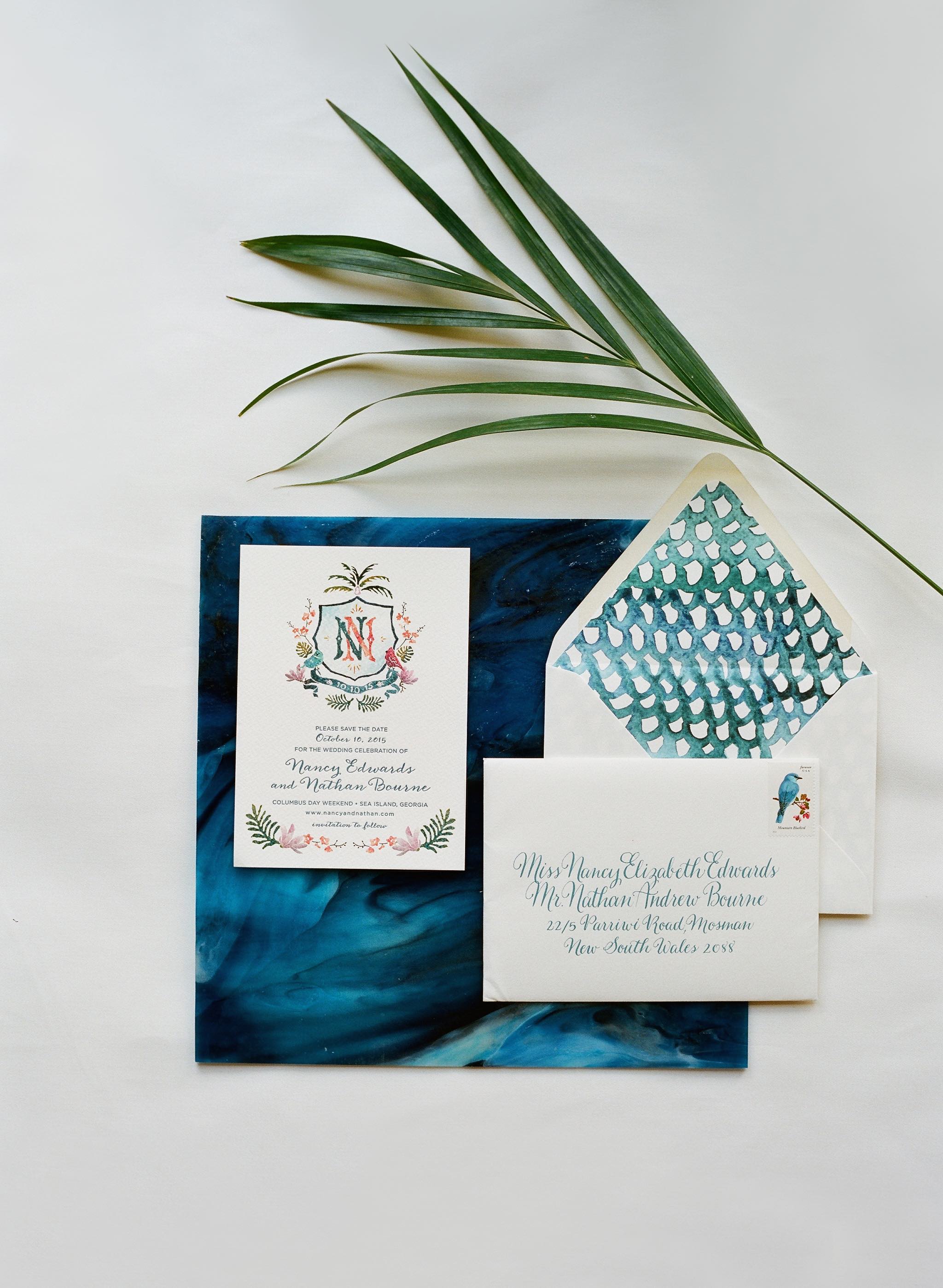 photo by Liz Banfield
This watercolor monogrammed crest included not only the couple's initials but elements from the flora and fauna feel that the wedding design was based upon… Different pieces of this crest were incorporated into other aspects of the wedding design from cocktail napkins to water bottles (see below), etc.
photo by Tec Petaja
These clients had a very modern affair planed, so a contrasting color scheme and architectural elements kept with the modern look.
photo by Studio Nouveau
This glam bride incorporated elements of where they live as a couple, where they would be marrying, and where they grew up.  Crests like this can be used for items like thank you notes after the wedding.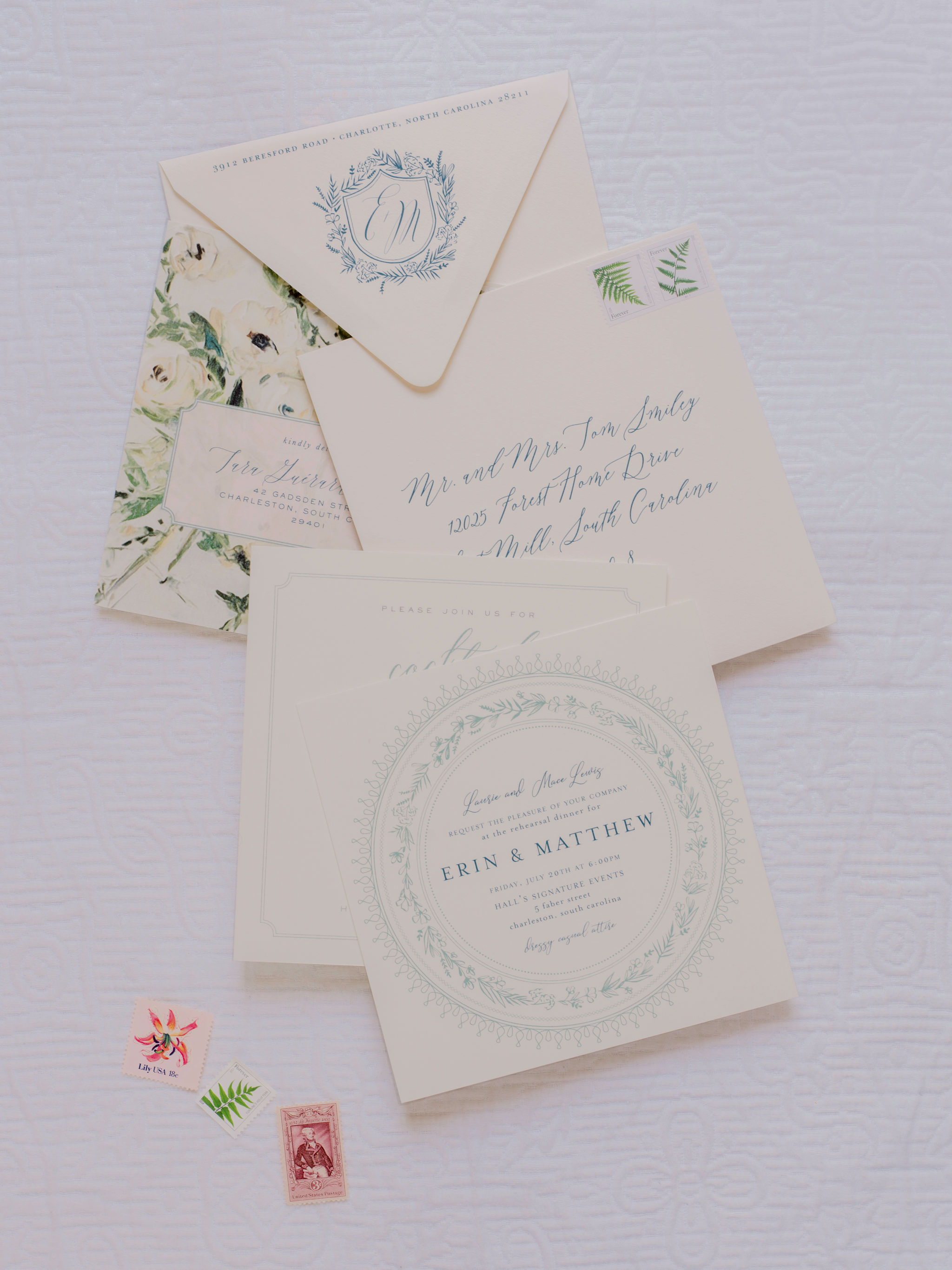 photo by Corbin Gurkin
For our classic bride with a farmhouse floral feel, just a simple feeling crest with initials fit right in…