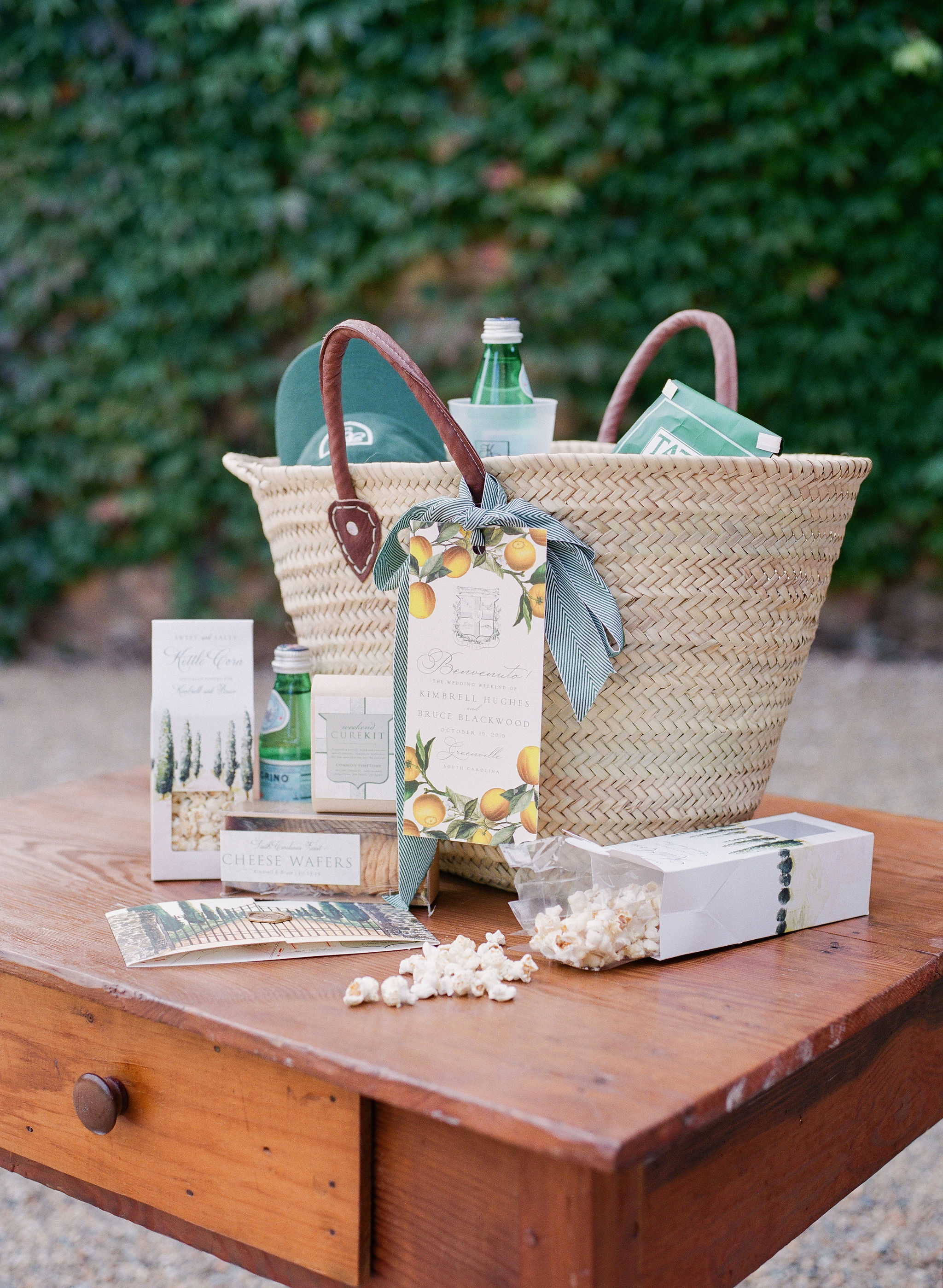 photo by Corbin Gurkin
Let's chat packaging and wedding welcome gifts today, you know just for fun, since so many are being changed and looking different these days.
For this Italian inspired wedding we did with Tara Guerard last fall, many custom hand illustrated designs were featured throughout the packaging. The wedding took place at the bride's family home, so many of the designs were features of the location.
photo by Jose Villa
For this summertime destination wedding in upstate New York, chic picnic lunch bags were the inspiration. Wax canvas bags were filled with local goodies and custom made "trout" cookies- the venue's name was Troutbeck. A sweet floral pattern from the wedding design was paired down to work on the weekend information booklet.
photo by Anne Rhett Photography
For this fun getaway wedding in Montego Bay, Jamaica, bright colors, playful patterns, and thoughtful items were used.  An illustrated map of the resort featured all of the locations that parties would take place, and lots of the signature patterns and architecture of the property were used in the design. We even made attire tags for each event. Guests could hang the corresponding tag to the outfit for the party while unpacking, making getting dressed a snap!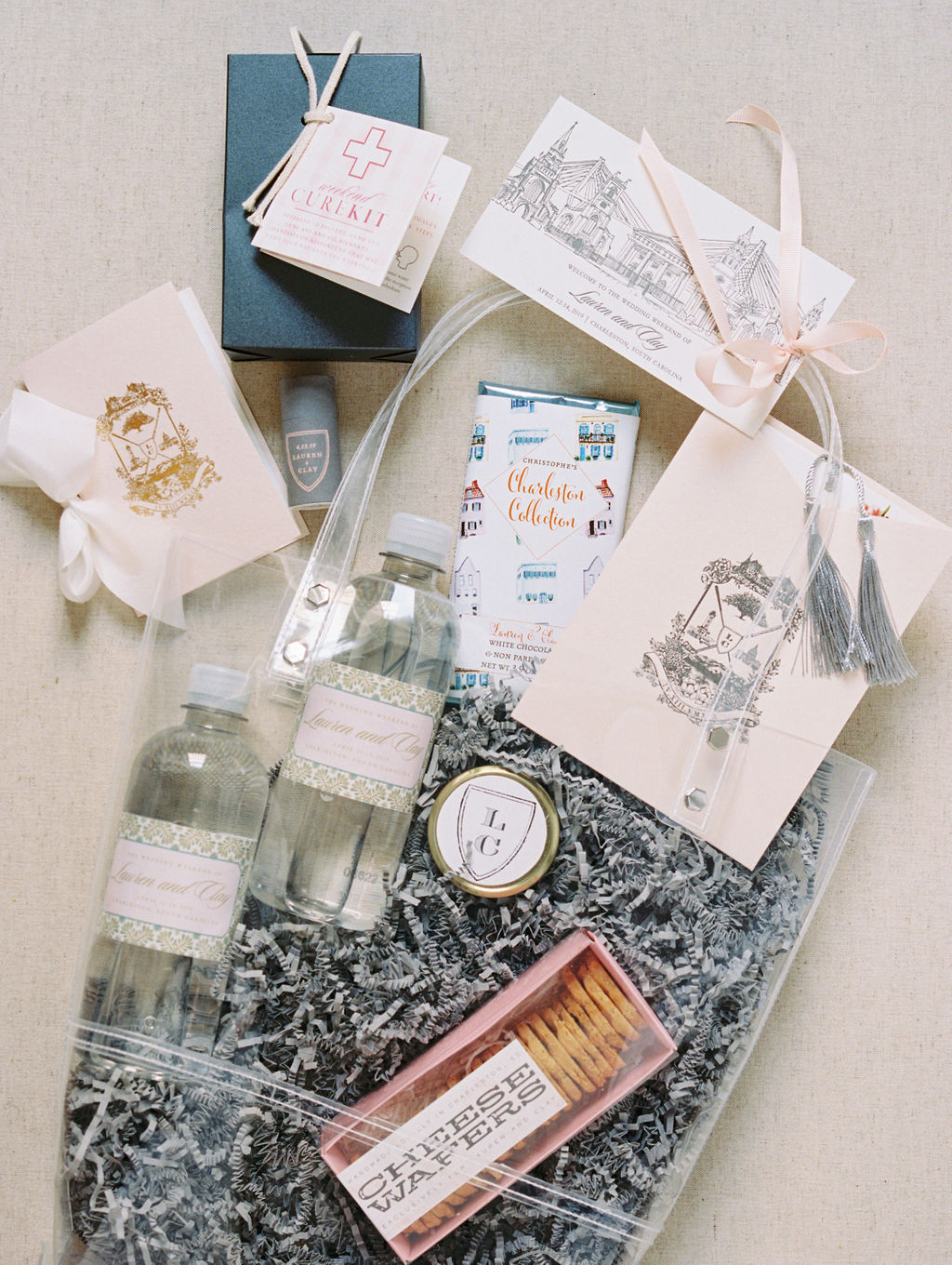 photo by Corbin Gurkin
For this formal and fancy Charleston affair, the couple's custom crest the wedding welcome booklet. Each item was packaged and customized to the couples' color palette and details. And a custom illustration of some of the downtown landmarks (including the ceremony church) were featured on the cover of the save the date.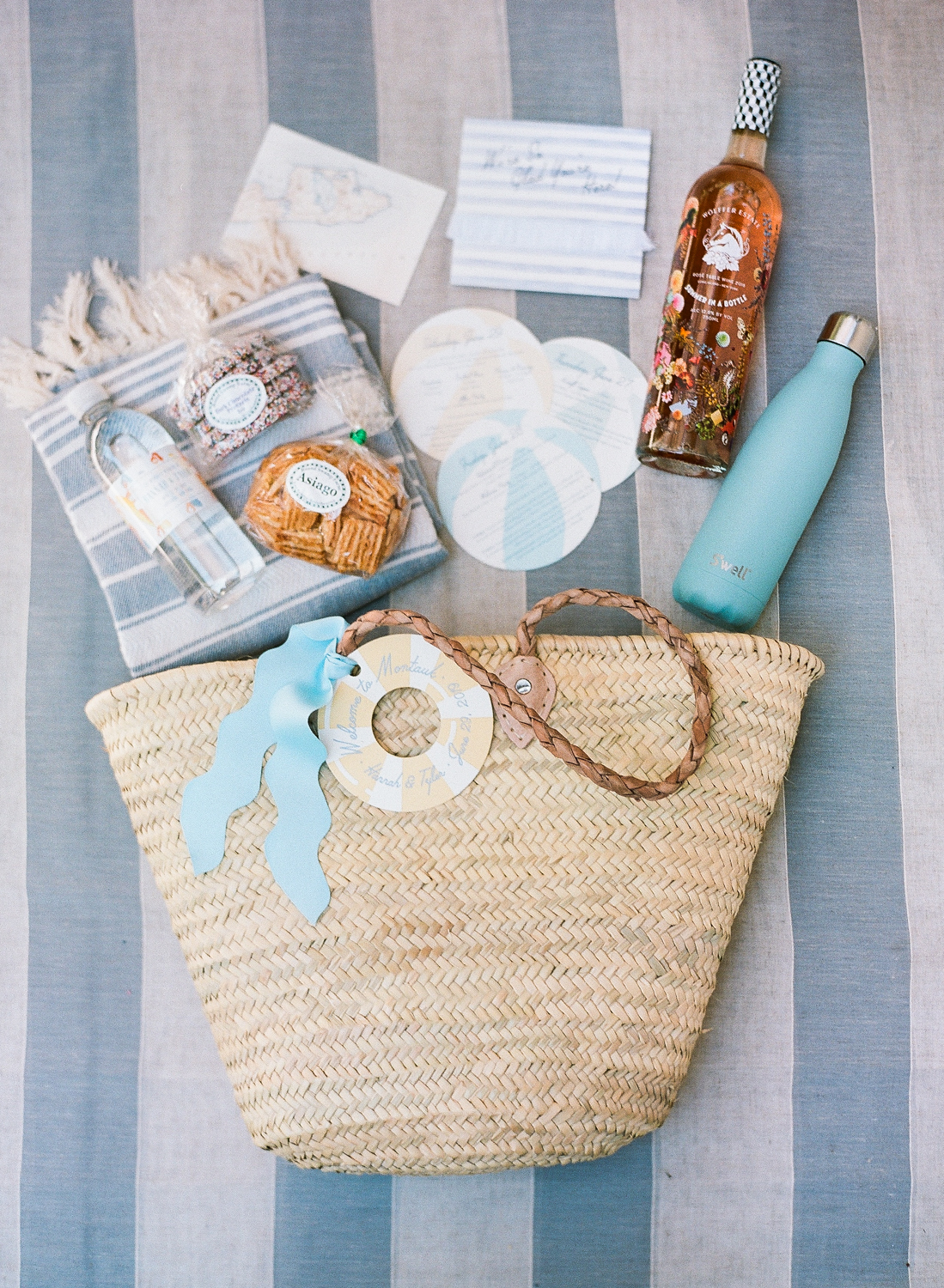 photo by Sylvie Gil
All the perfect items for a summertime Hamptons beach wedding were repackaged using the couple's look.  Turkish towels, water bottles, and snacks were perfect for a beach day in the cutest woven beach bags. Local and delicious Wolffer Estate rose was gifted for guests to enjoy at the hotel, or take home.
photos by Liz Banfield
This fun and bold Charleston party featured custom local chocolate bars, a locally made custom candle and printed matches, locally made cheese biscuits, and all sorts of branded details for guests to enjoy.