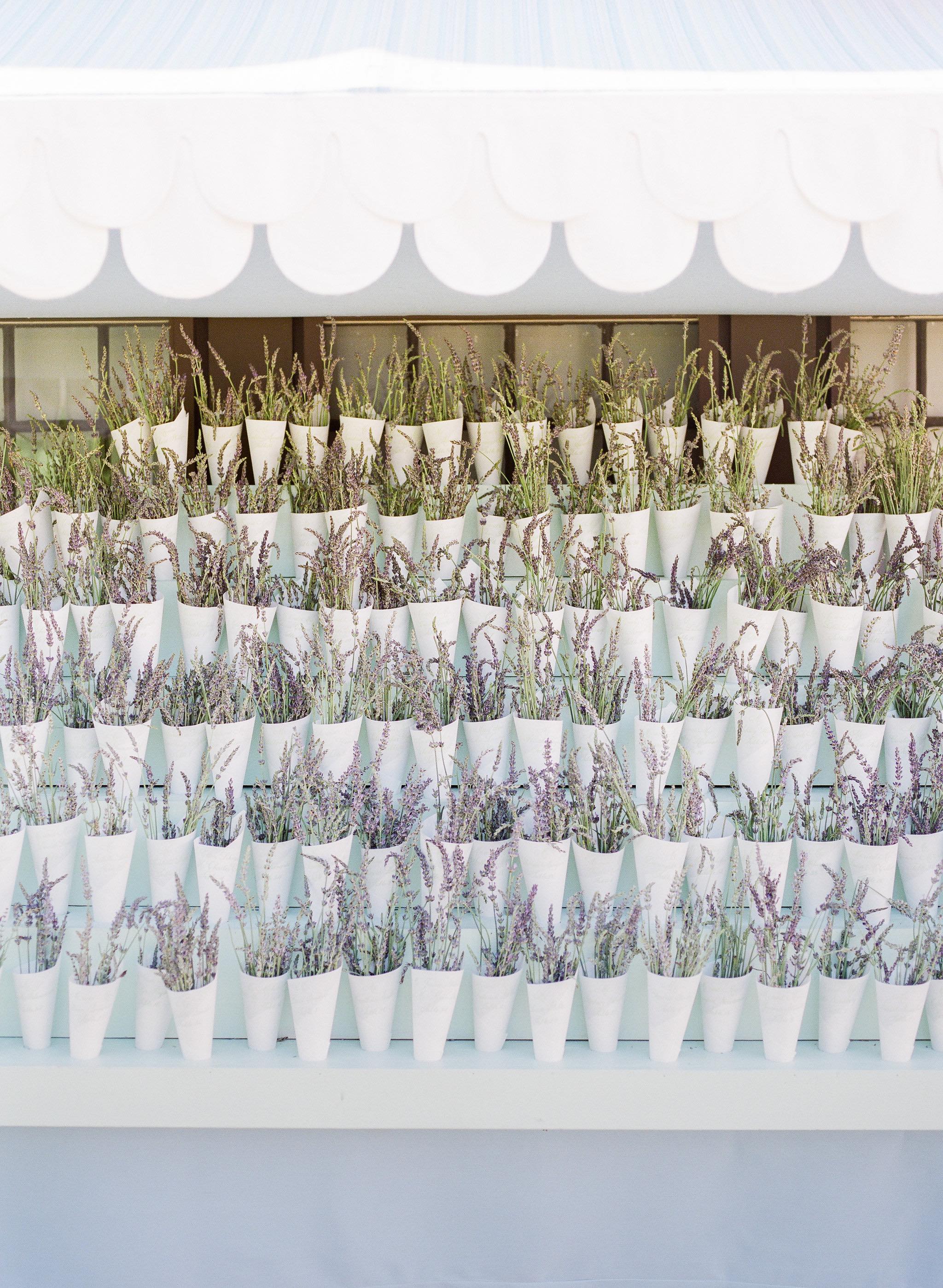 photo by Corbin Gurkin 
We love to see how the wedding designers we work with get creative with our escort cards and their displays. Cocktail hour can often be an area that is hard to do a lot of decor, so these are ways to add something of interest. Maybe some of ours will inspire yours!  Above, for our Newport, RI wedding full of Francophilia, a French market stand display was set up- we filled printed paper cones with lavender and caligraphied guests names and table numbers on them. A sweet touch for guests to take with them to their table.  These weddings were all designed by Tara Guerard Soiree.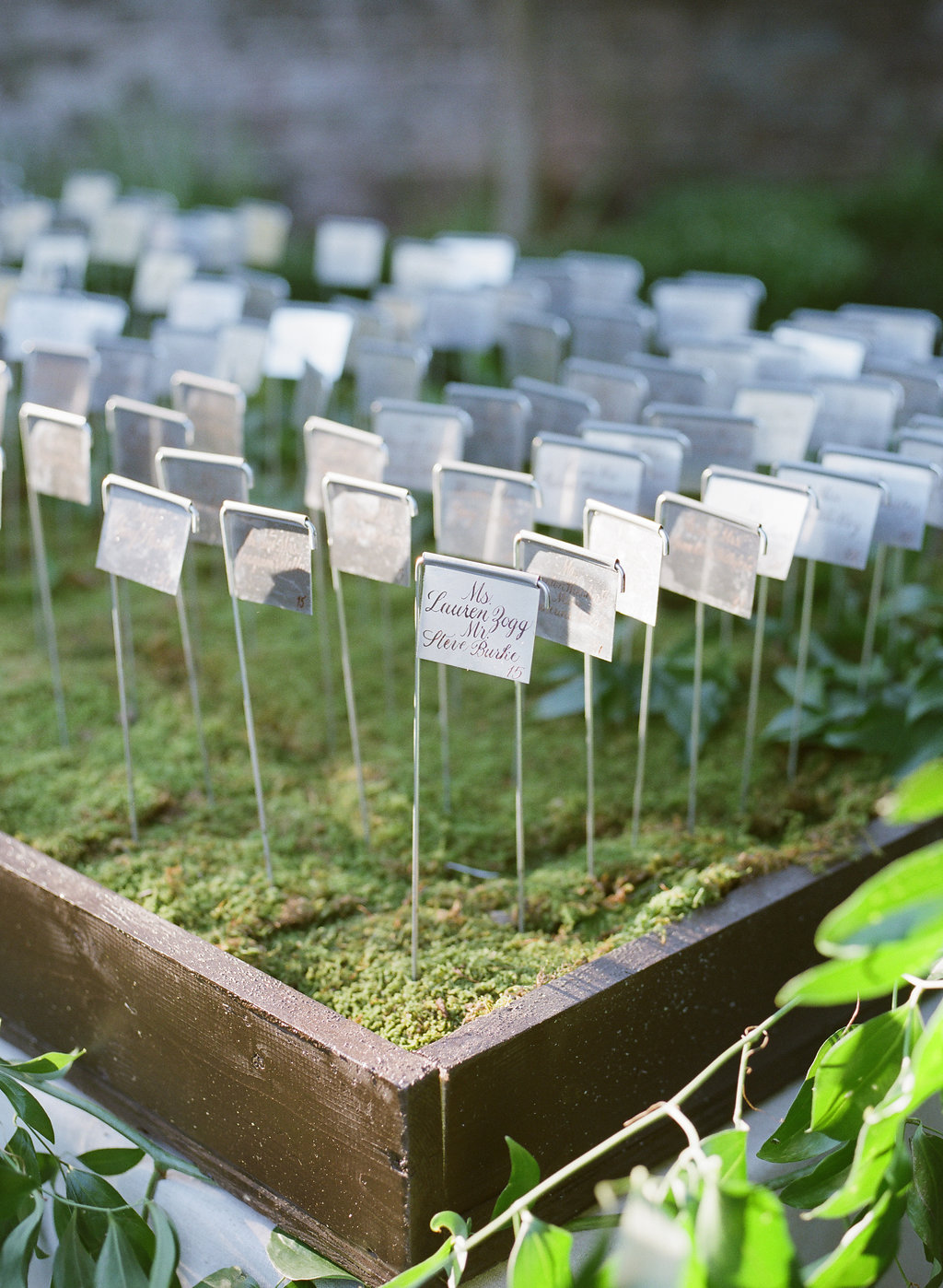 photo by Corbin Gurkin 
For a garden inspired wedding, metal plant tags were handwritten with names and table numbers and planted in moss covered garden boxes.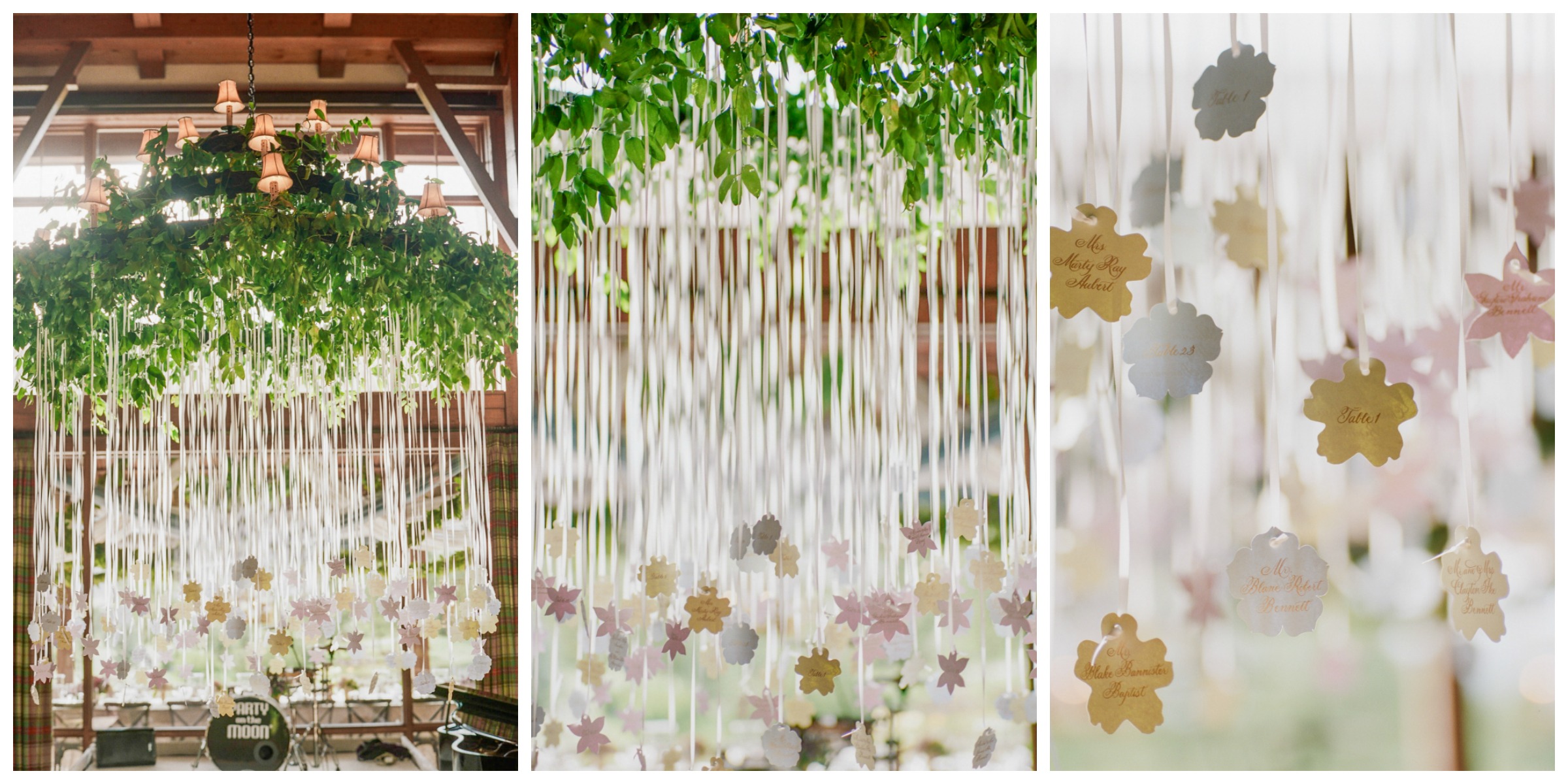 photo by Corbin Gurkin 
Sometimes there is an empty space or something you'd like to cover up… For a late summer wedding in Aspen, CO bringing in some softer colors to the darker masculine space was needed. A large chandelier was covered with natural greenery, and die cut floral cards were hung at eye level creating a gorge "floral" centerpiece.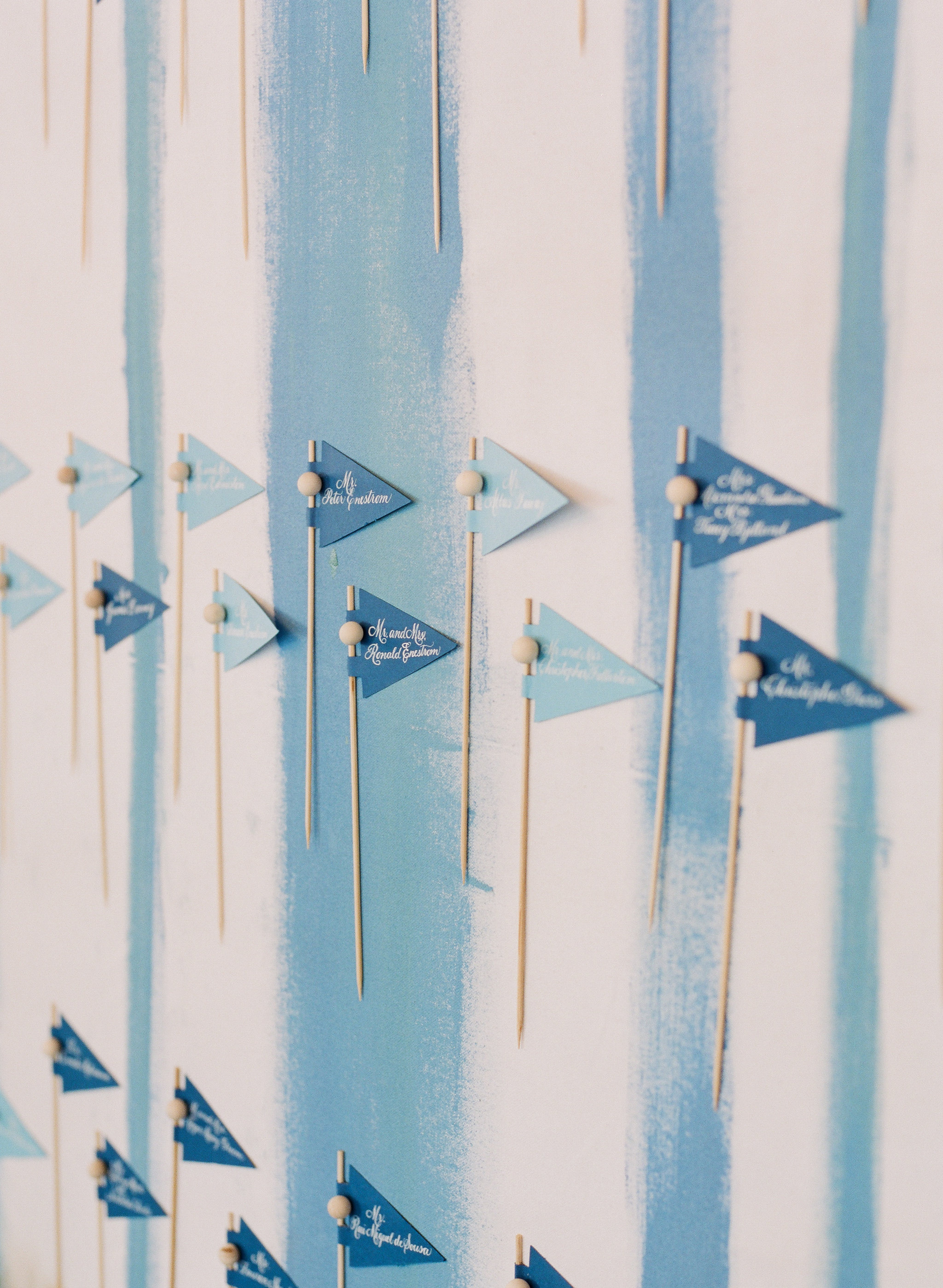 photo by Corbin Gurkin 
At a nautical themed rehearsal dinner, flags were pinned to a watercolored painted board just for fun!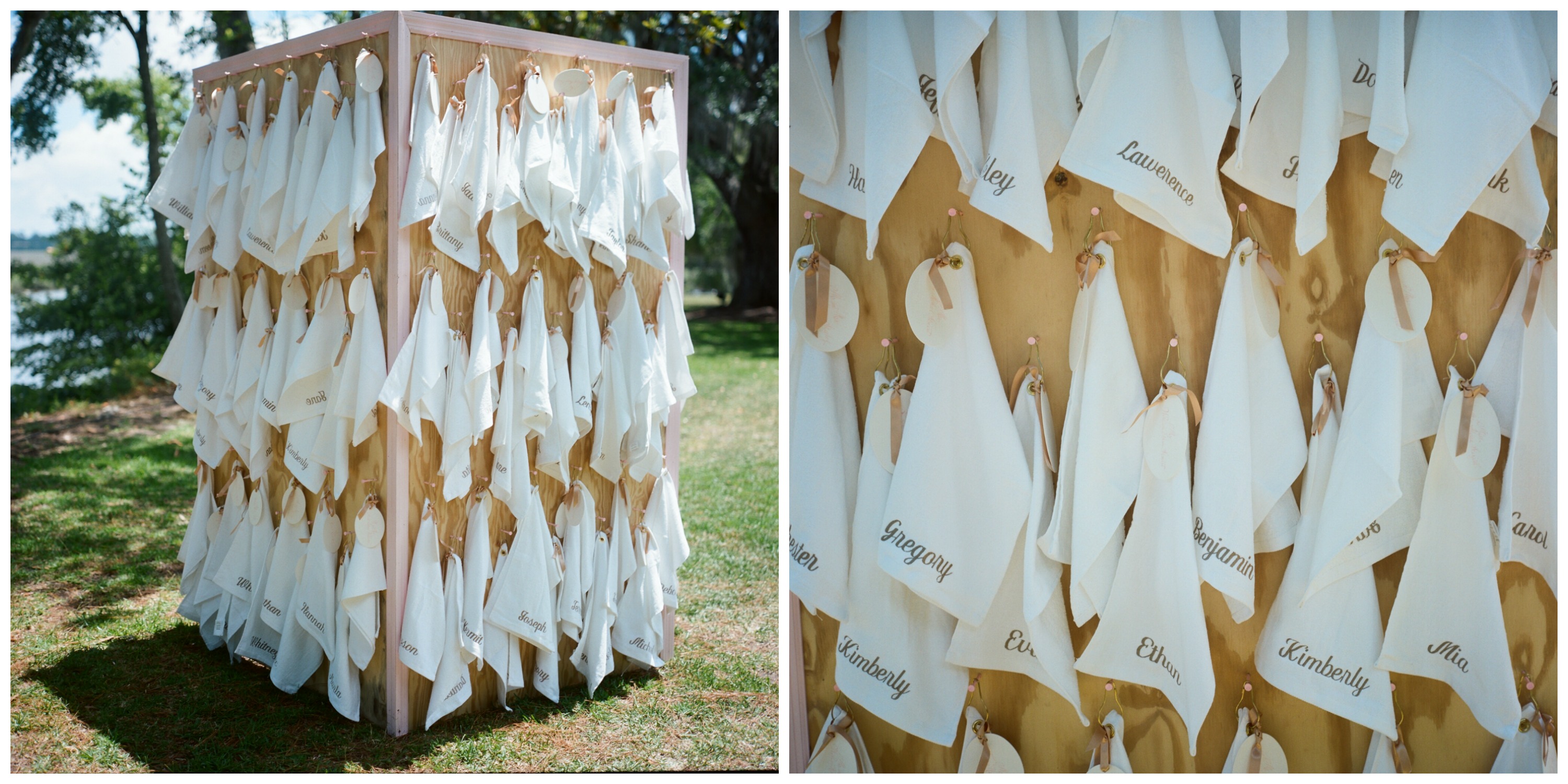 photo by Adrienne Page
We had a lot of fun designing details for a wedding of a golf loving couple… their escort cards were embroidered golf towels .. guests were blown away by this detail.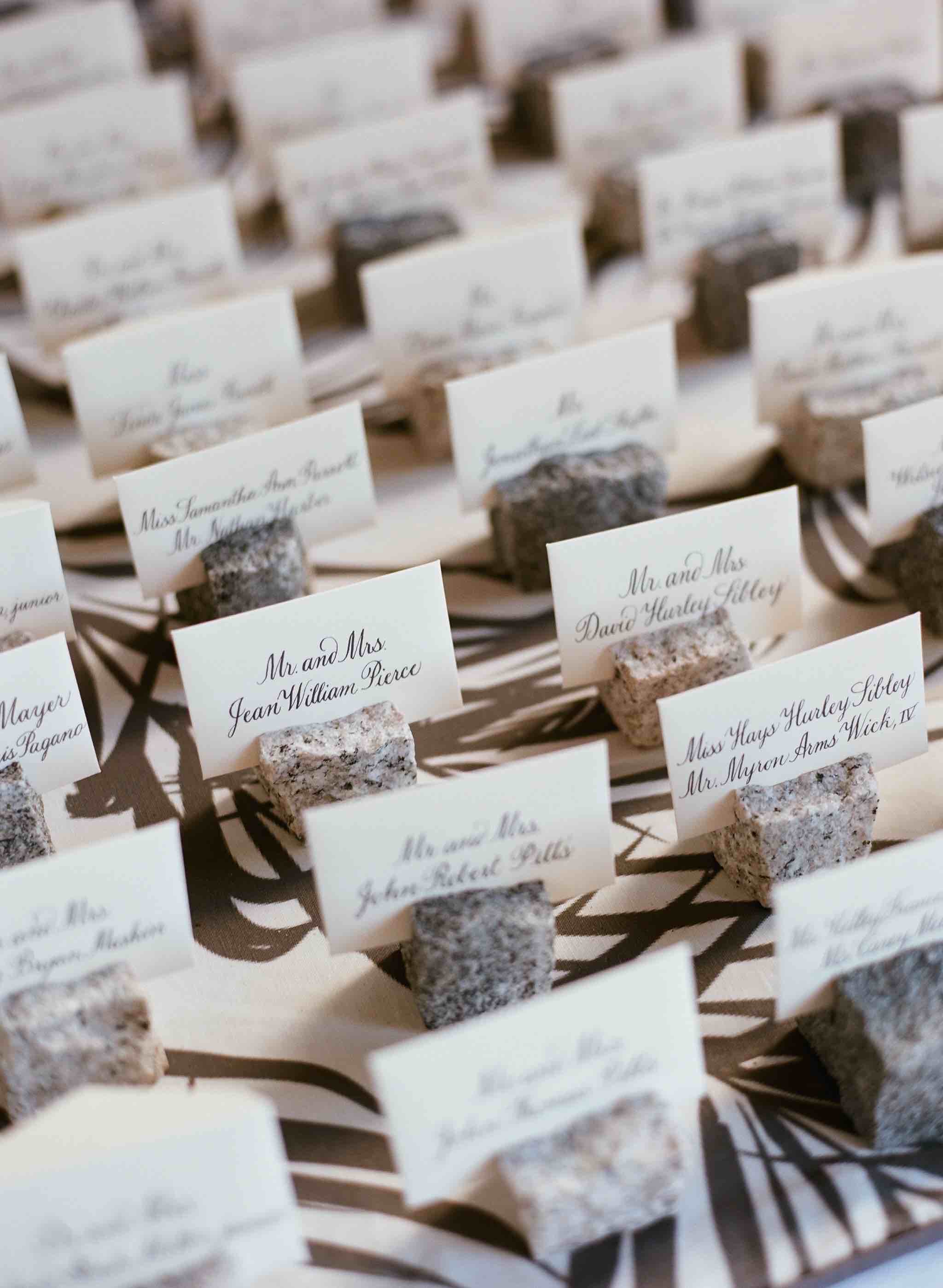 photo by Liz Banfield 
Sometimes something more simple or traditional is more fitting. Thoughtful details can go far in making a lasting impression. For a Georgia wedding, the traditional escort cards were displayed using granite rocks (native to the state). Think about local resources or surroundings that you can bring into the design. A gorgeous floral arrangement and linen finishes the look.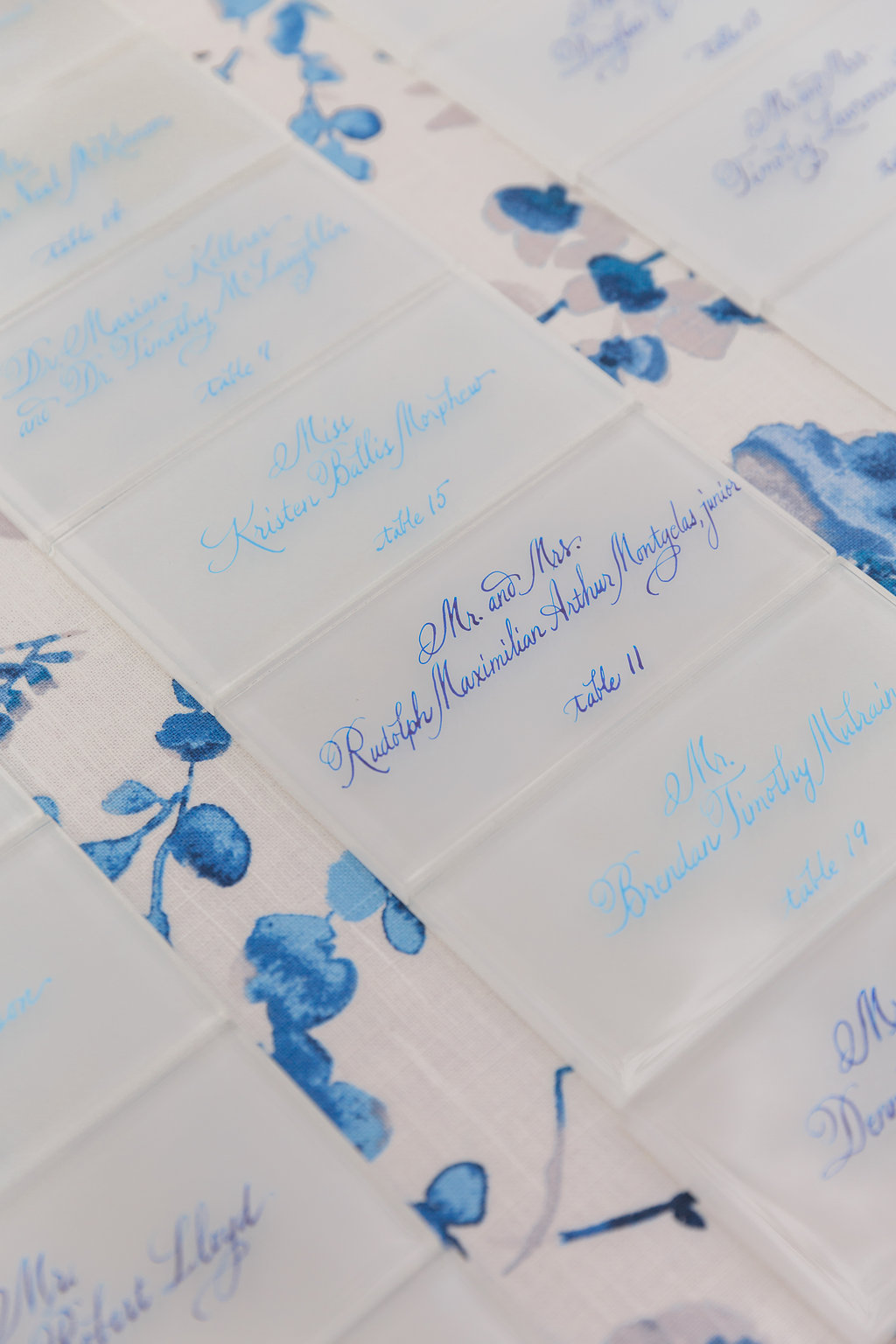 photo by Corbin Gurkin 
For a wedding using varying shades of blue, we found a pretty patterned fabric that we used throughout the wedding decor, and then had our calligrapher using complimentary shades of blue ink for a layered look. Oh, and we used white subway tiles instead of paper just for something fun and unexpected.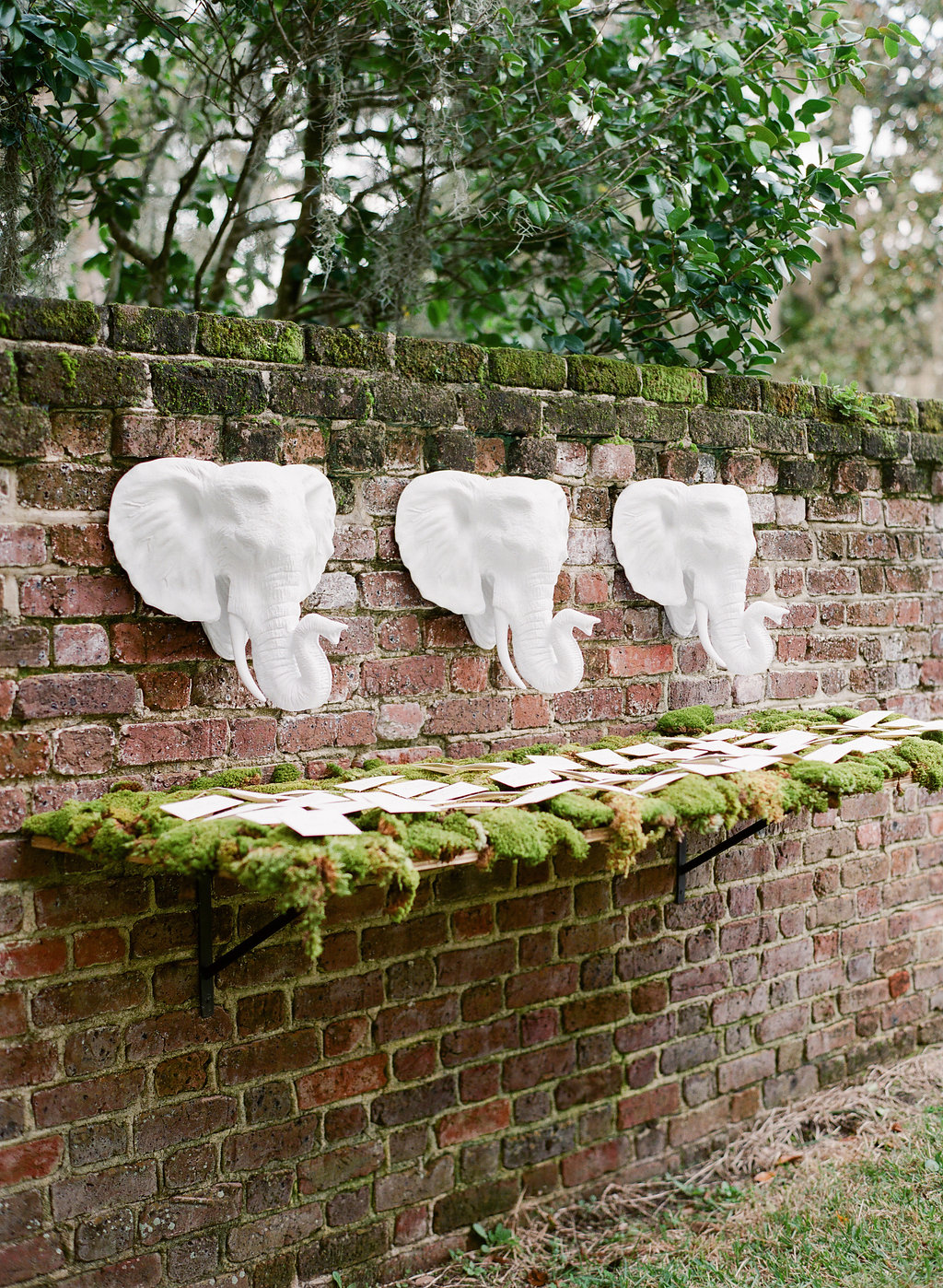 photo by Corbin Gurkin 
We needed to incorporate animals into the decor for a "party animal" wedding… Animal busts are having a moment so finding affordable ones to use wasn't too hard- lay out perfectly simple cards on a moss covered shelf and you have a keen little vignette.