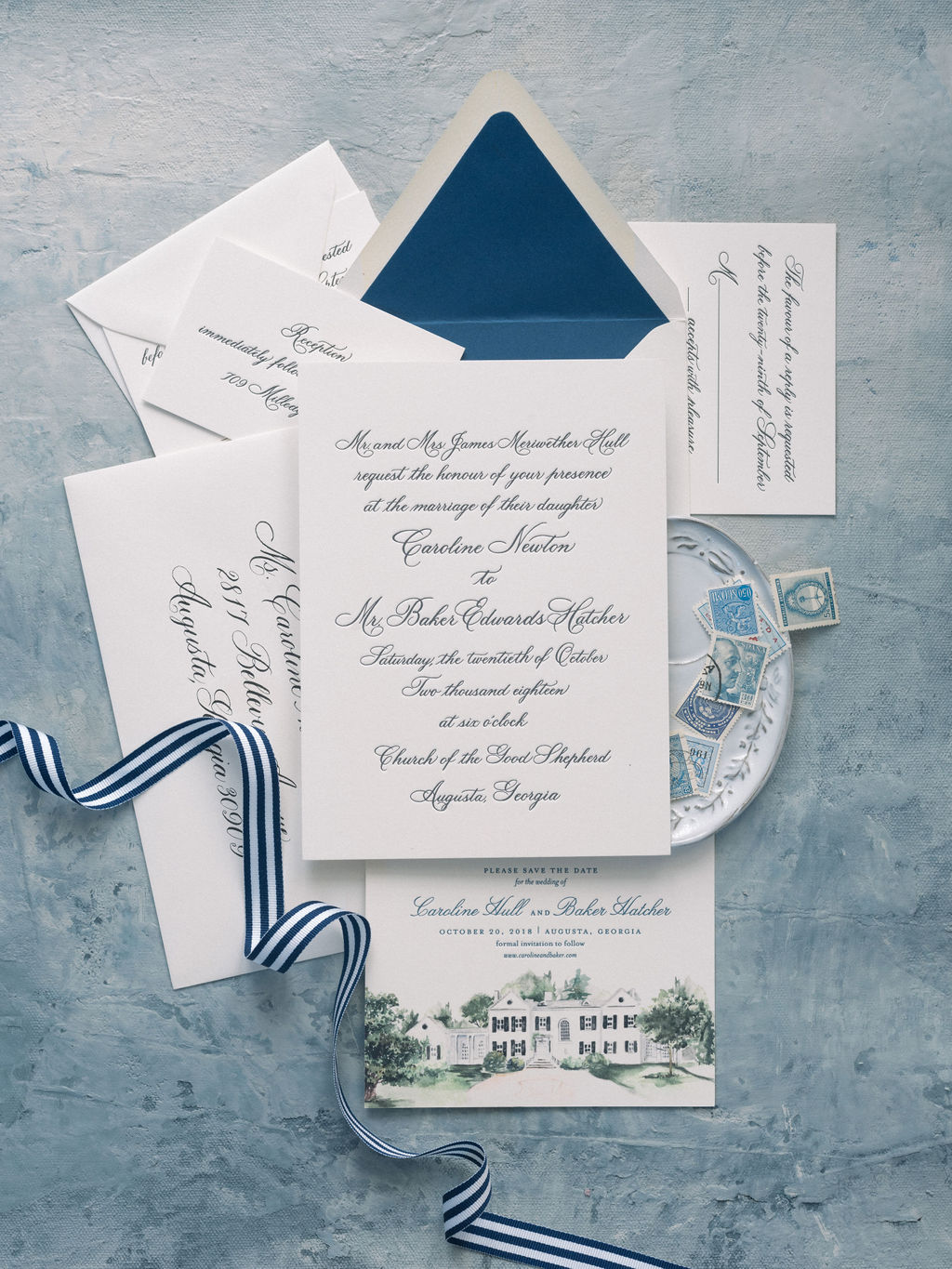 photo by Corbin Gurkin
A new wedding paper trend we see becoming more of a classic tradition is the addition of watercolor illustration.  These add such a custom touch, and make the printing pieces truly something both couples and guests will want to keep! Here, for clients' save the dates, a watercolor illustration of the bride's family home (where the wedding would be held) anchors the design.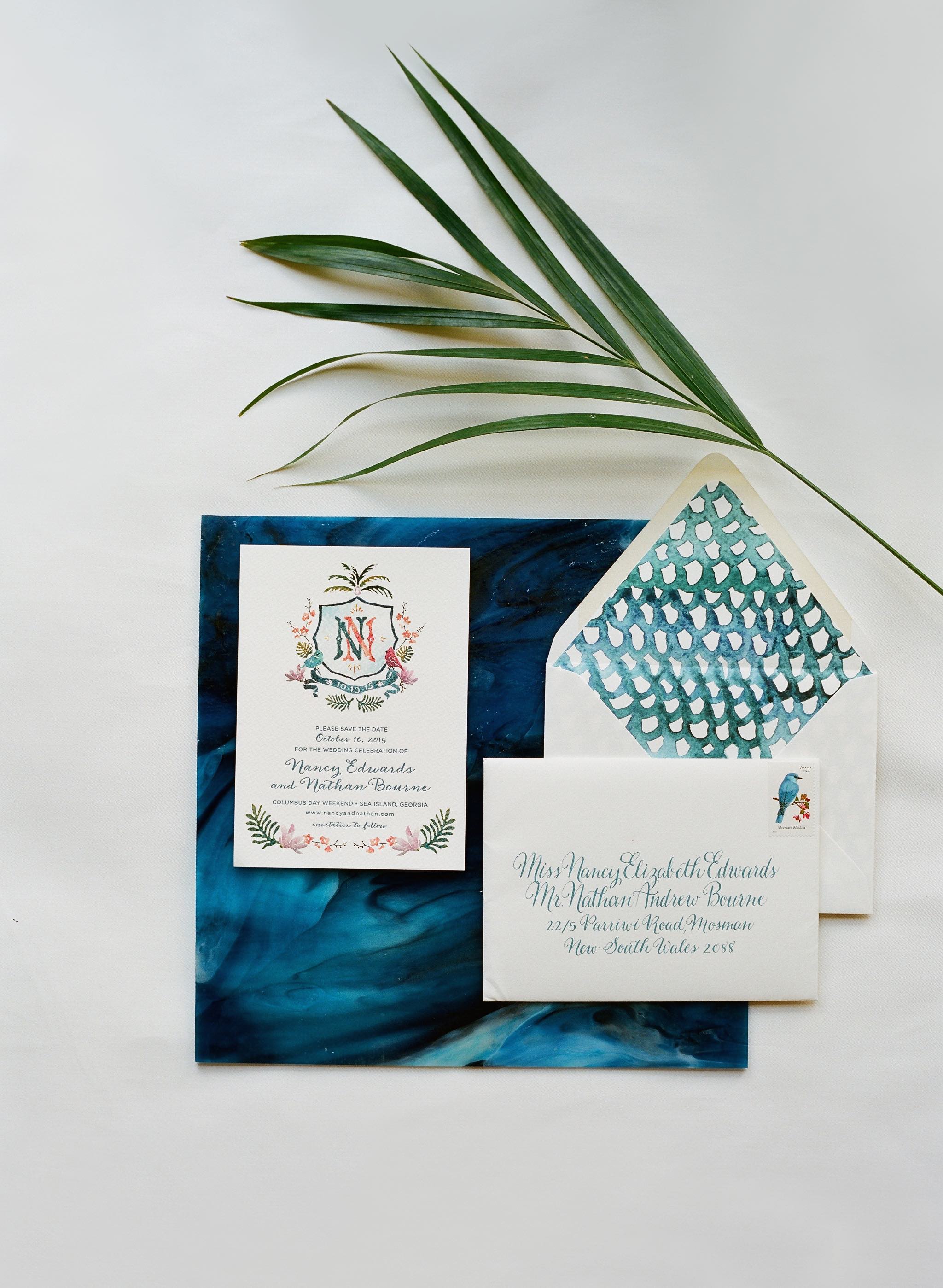 photo by Liz Banfield
Here, the design, solely revolves around watercolor strokes. Not only in the envelope liner, but we also see a custom crest and design hand illustrated.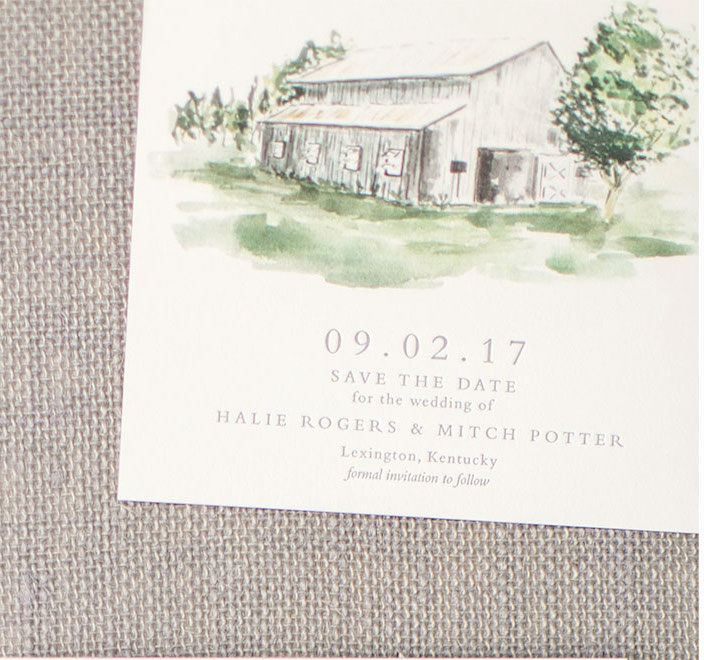 photo by Melanie Mauer
Another nod to the wedding venue, a custom drawing of the couple's farm converted into a painting is surely something they will have forever.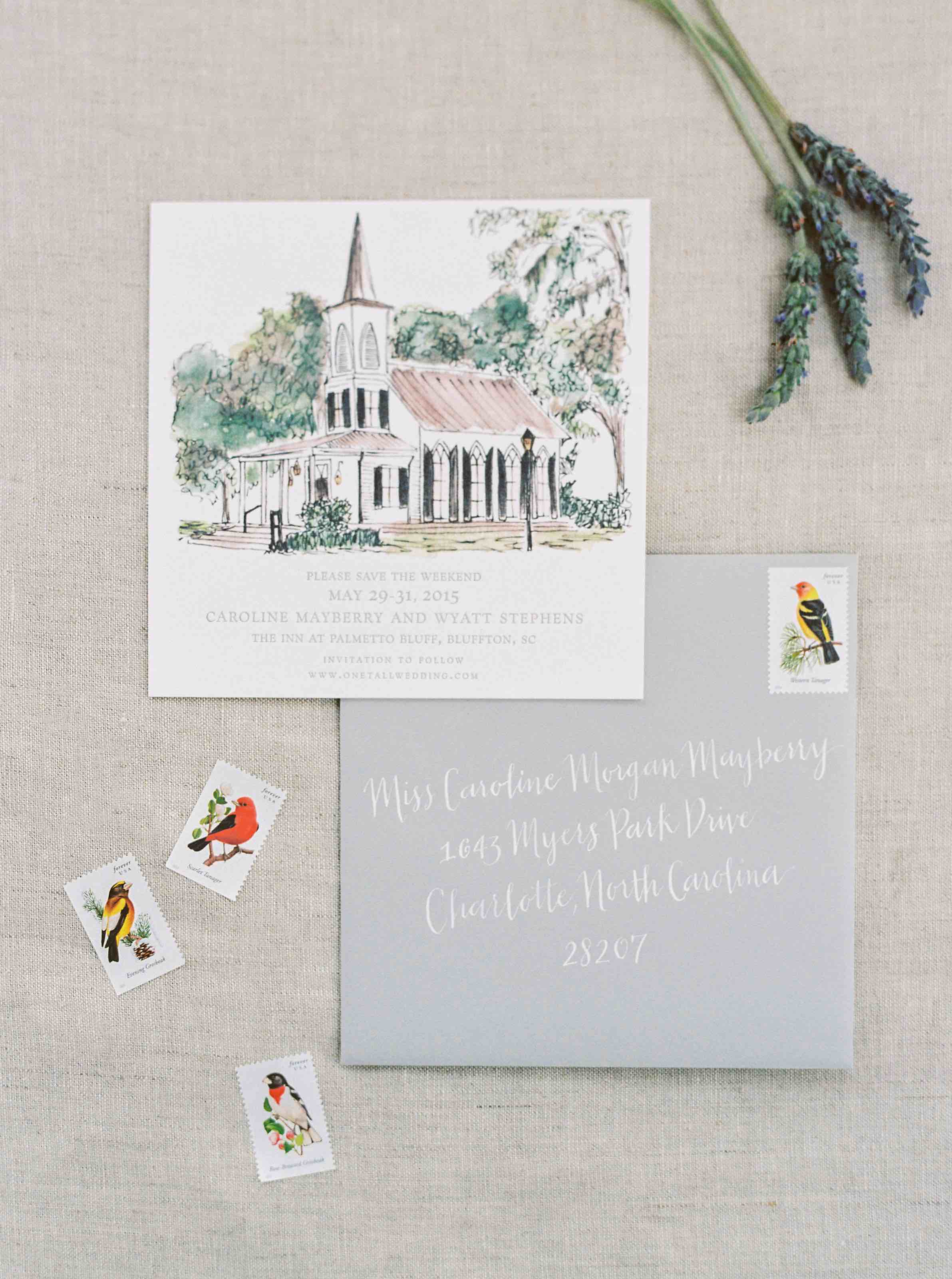 photo by Perry Vaile
For this Palmetto Bluff wedding, a rendering of the chapel was the perfect way to get guests excited for this destination.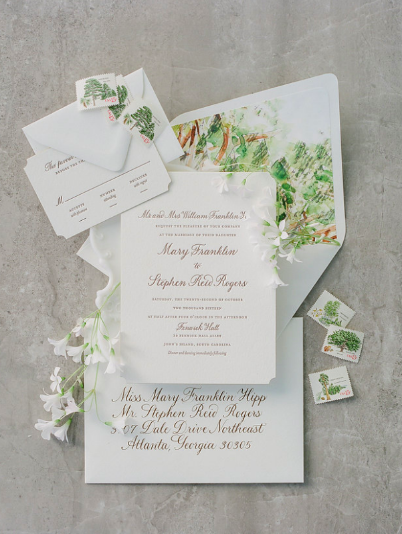 photo by Corbin Gurkin
For a wedding in the S.C. Lowcountry, the perfect envelope liner featured paintings of the famed Palmetto trees.
photo by Corbin Gurkin
This floral pattern was originally watercolored for the earlier printing pieces, but was easily printed/replicated to use throughout the wedding design.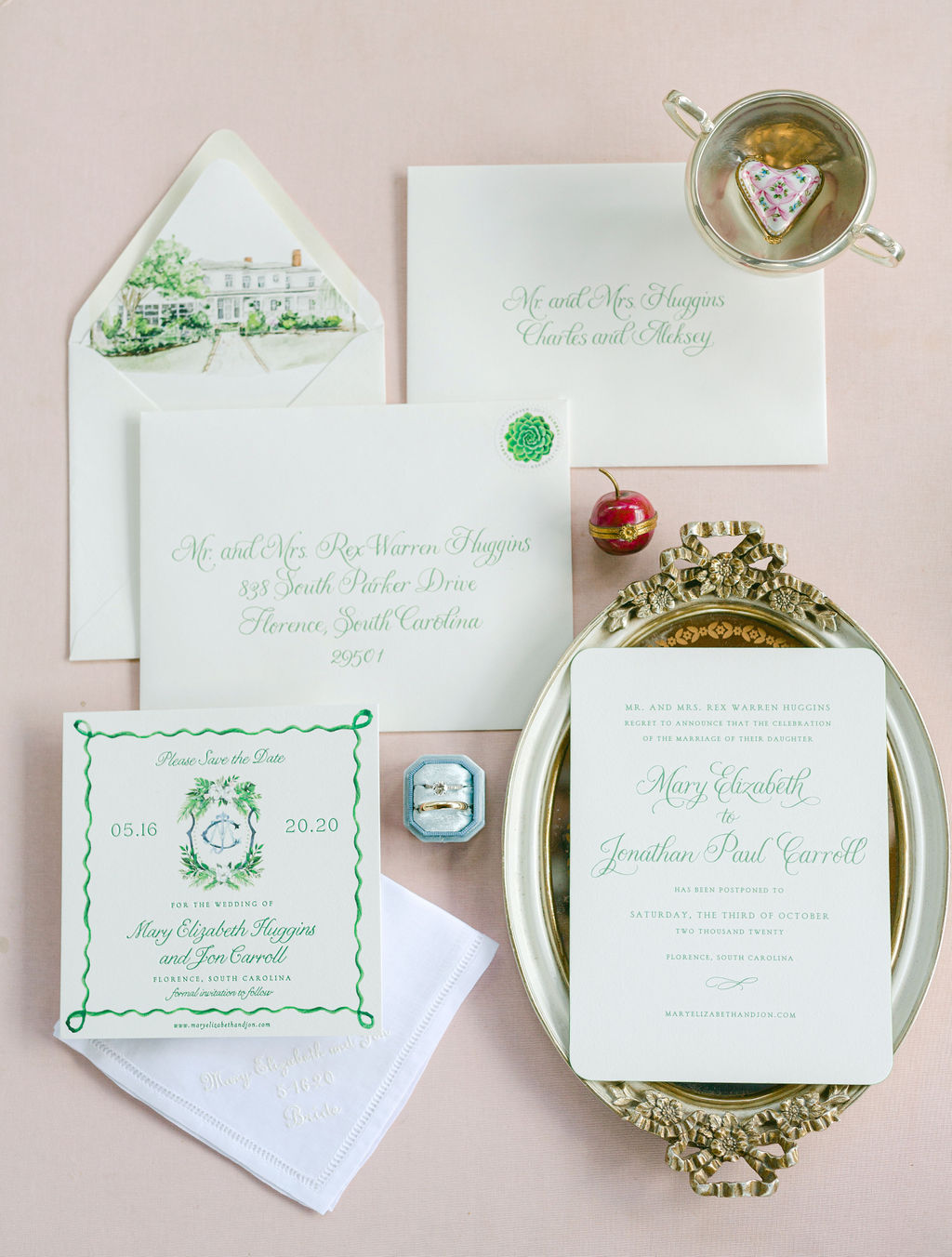 photo by Anne Rhett
For a sweet Southern wedding at home, a rendering of the family home was a lovely liner for the invitation liner.