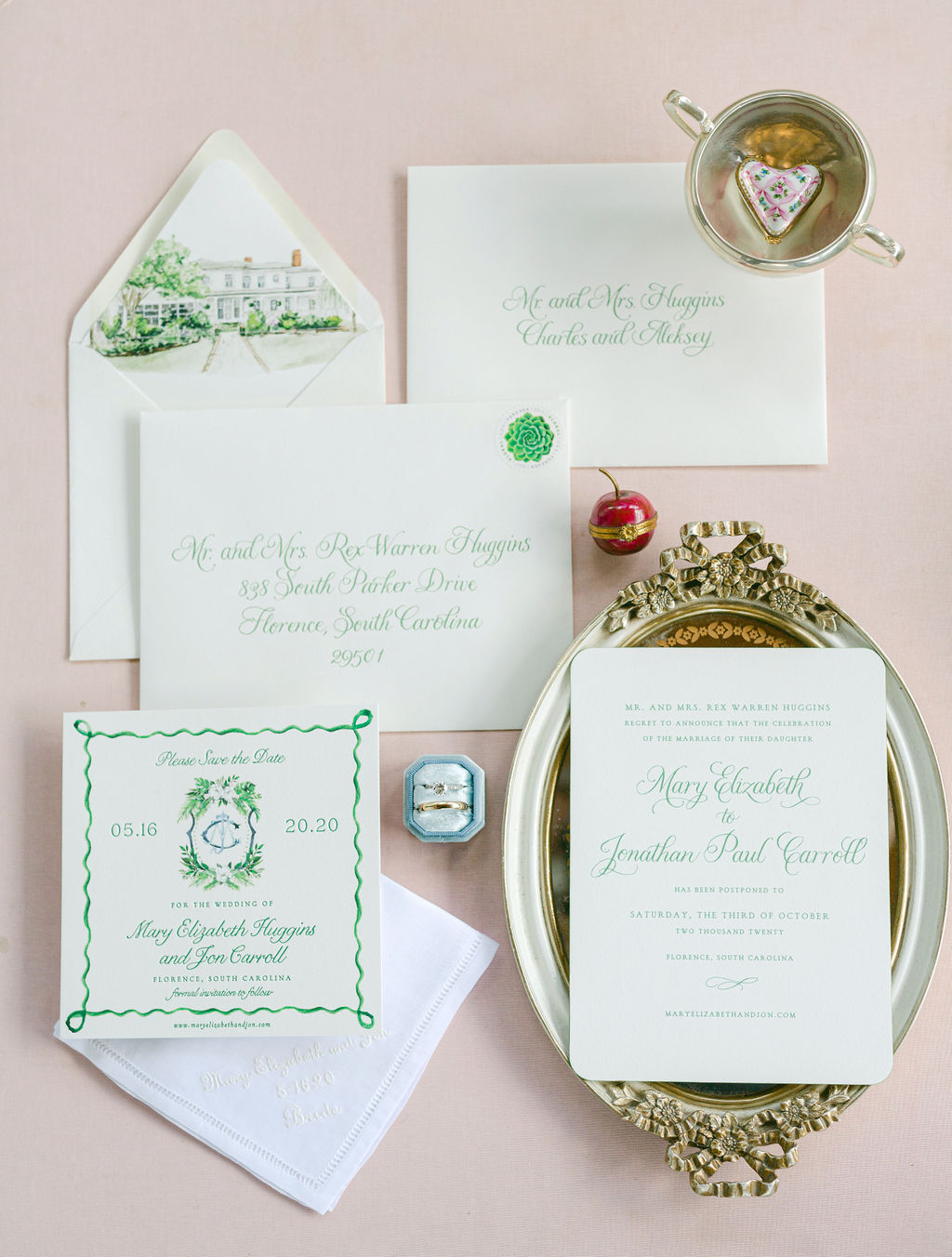 photo by Anne Rhett 
Green is not going anywhere anytime soon! Spring is in the air, and so is one of our favorite colors to work with.   And, clients are crazy for it too. We love how versatile it is. For a bride who had her sights on tradition, but also a dose of fresh and Southern sensibility, spring green ink on white paper was perfect.  The green ink offered a bit of unexpectedness with a custom crest and illustrated envelope liner handling the notes of tradition.
photo by Corbin Gurkin
Soft sage green can often act as a neutral.  For a beach wedding using a softer palette drawn from the natural surroundings, sage green and grey worked together.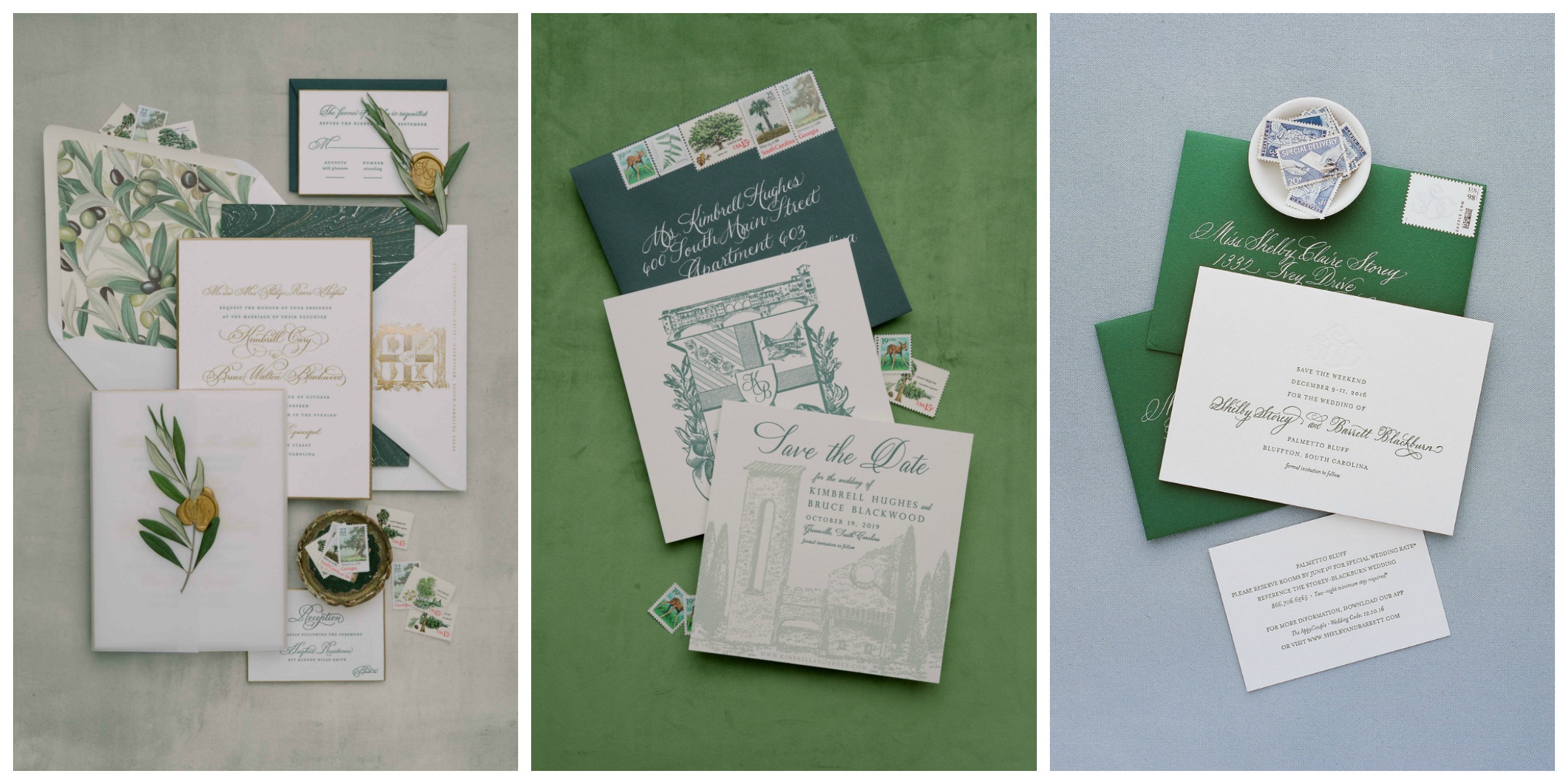 photos by Corbin Gurkin 
A strong choice for winter weddings, shades of green were huge this past season. Emerald green bring an almost obvious choice is still fresh when paired with simple black and white. Evergreen shades were used throughout the designs for an Italian themed fall affair.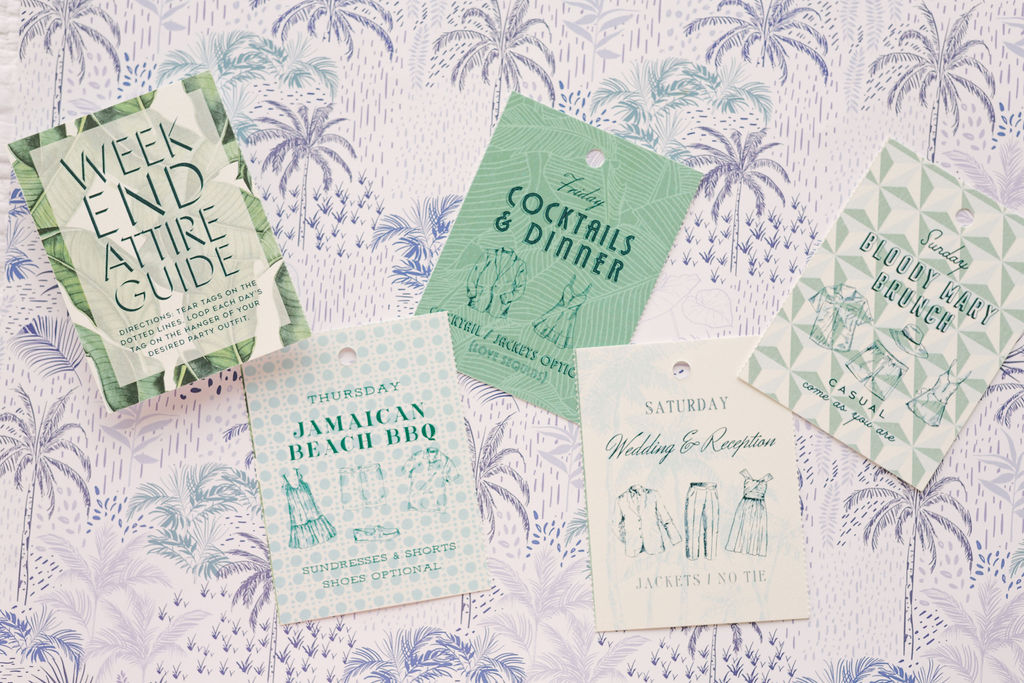 photo by Anne Rhett 
For a recent fall wedding that took place in Jamaica, greens, blues, and brights were all brought together in the paper pieces.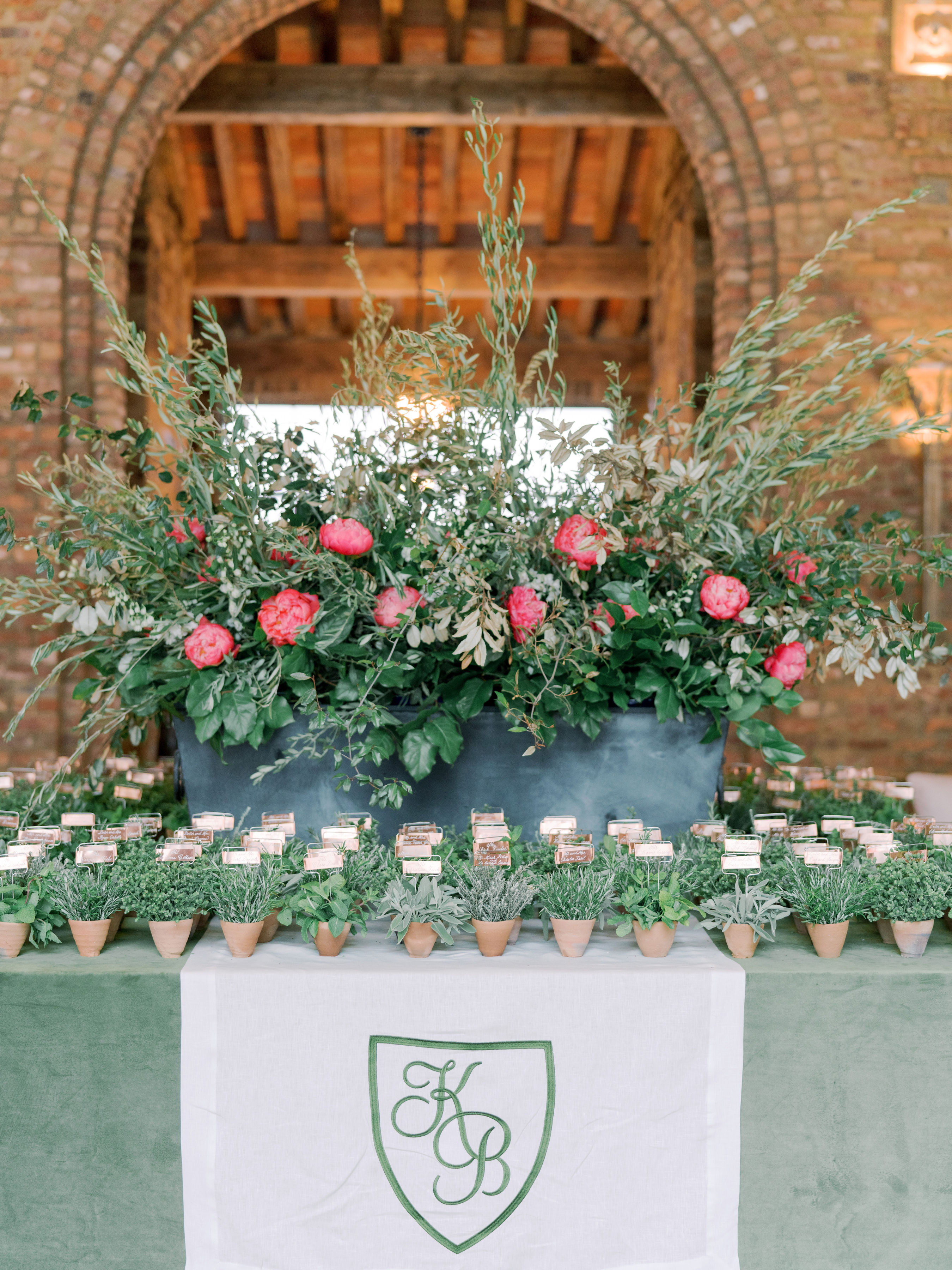 photo by Corbin Gurkin
Back to green being a popular neutral color.. For this wedding with designer, Tara Guerard, we created a monogramed table runner that was gifted to the couple to use in their new home after the event.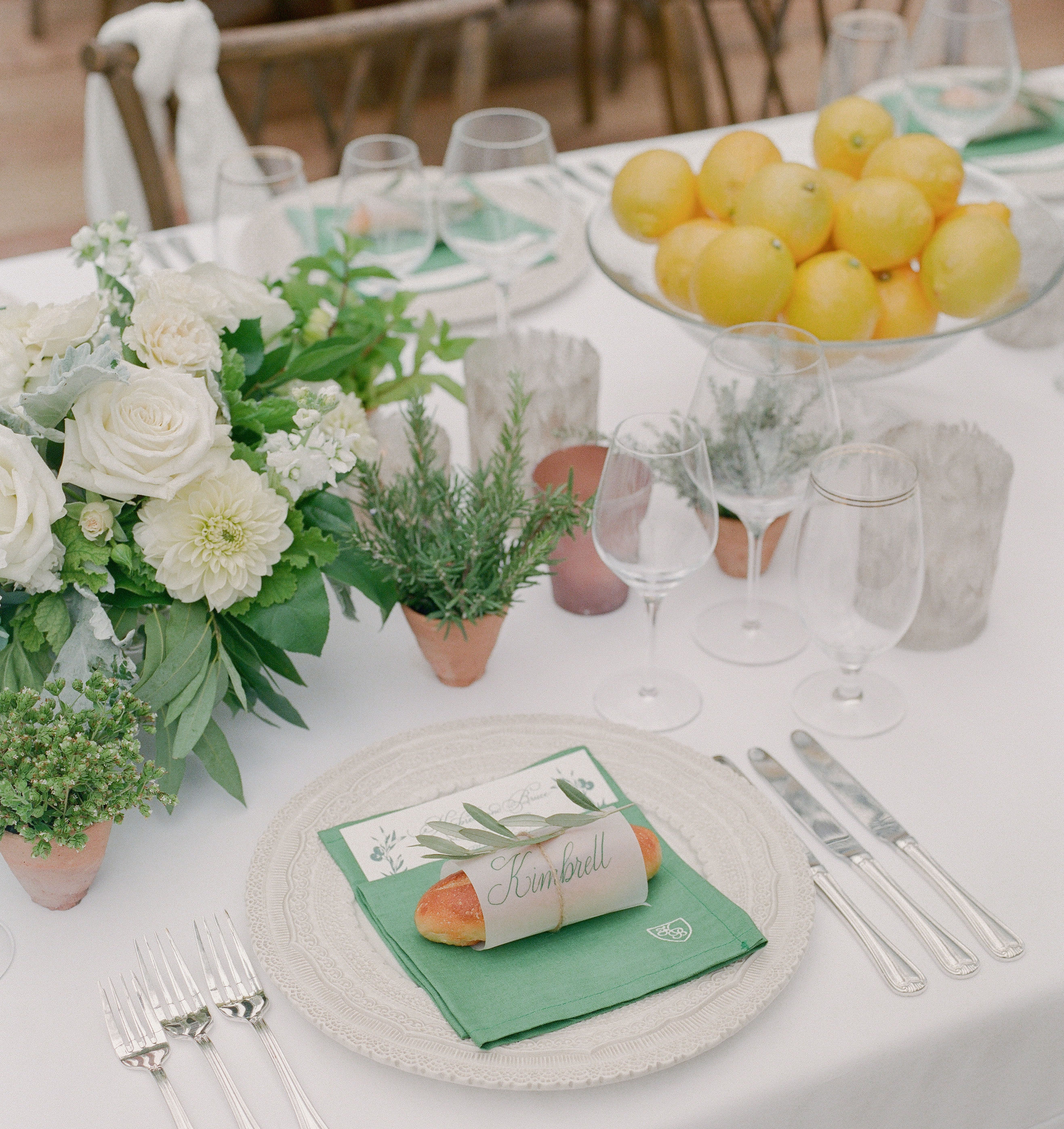 photo by Corbin Gurkin
And monogramed green linen dinner napkins (used on the head table) offer a gorgeous pop to the table settings, and can also be used in the couple's home afterwards.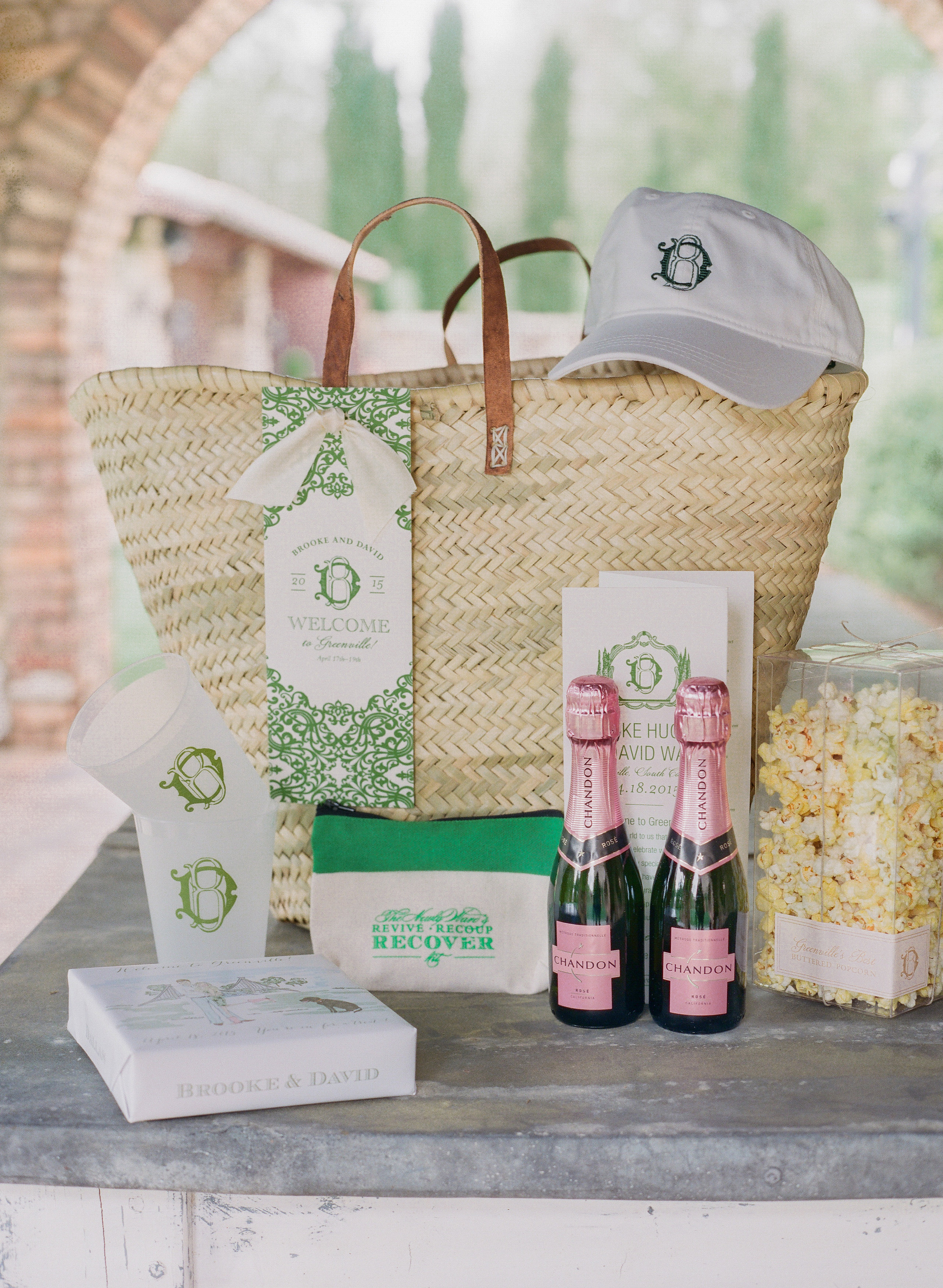 photo by Corbin Gurkin
Green details here work for any season, with most materials, and work well as patterns.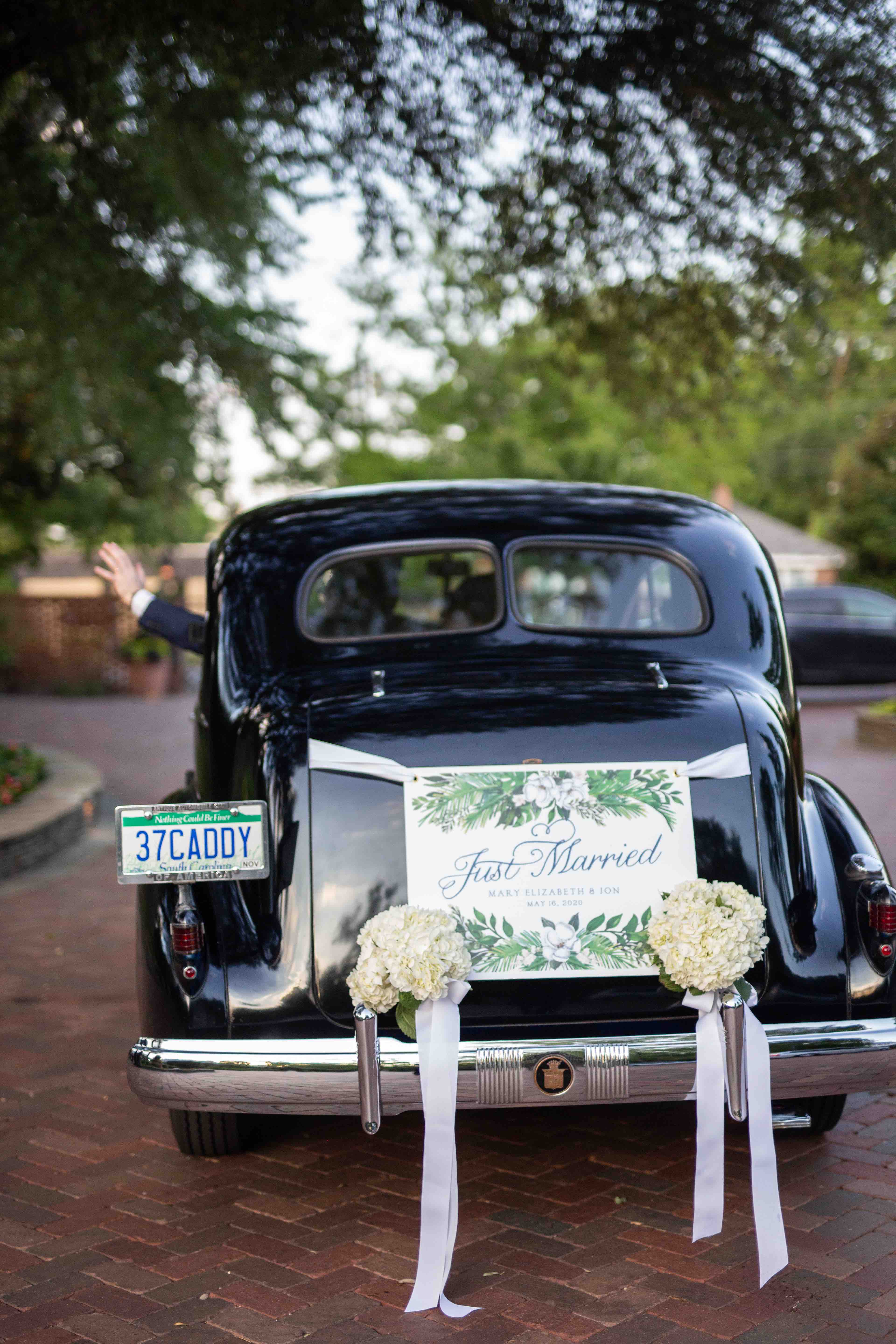 photo by Anne Rhett 
Of course, it would be hard to create something lovely in a floral theme with out using your greens!