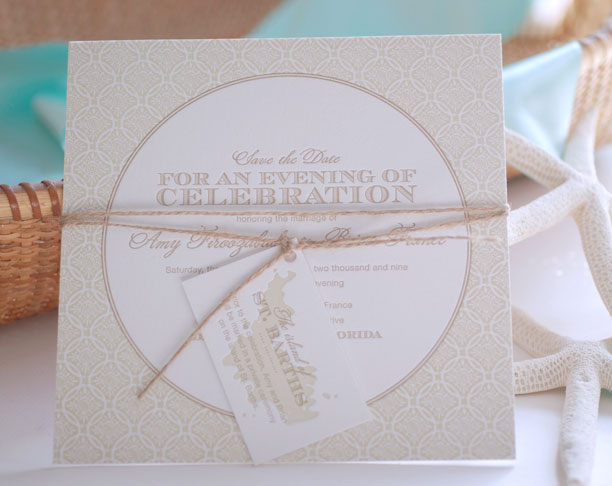 Well, since larger weddings on seemingly on hold right now, we thought we could at least get some inspiration. And, maybe folks are planning on having a few small beach weddings this summer.  We wanted to share many of the ways we have designed seaside save the dates, invitations, or accessories for beach-y weddings.  The above save the date doesn't feature obvious seaside touches, but a nod to a sandy beach in the coloring, and a natural seagrass string ties a note to guests.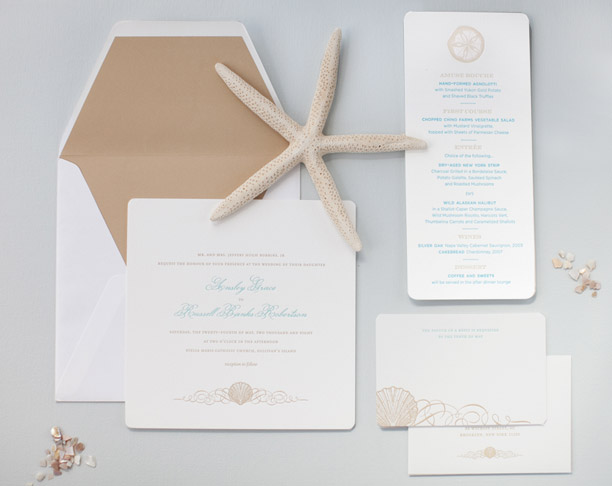 photo by Captured by Kate
For this seaside affair, a simple shell motif is paired with a flourishy touch to add some formality to it.  The palette features a sand and water vibe. For the menu, we switched up the shell motif for the dinner menus and used a sand dollar illustration.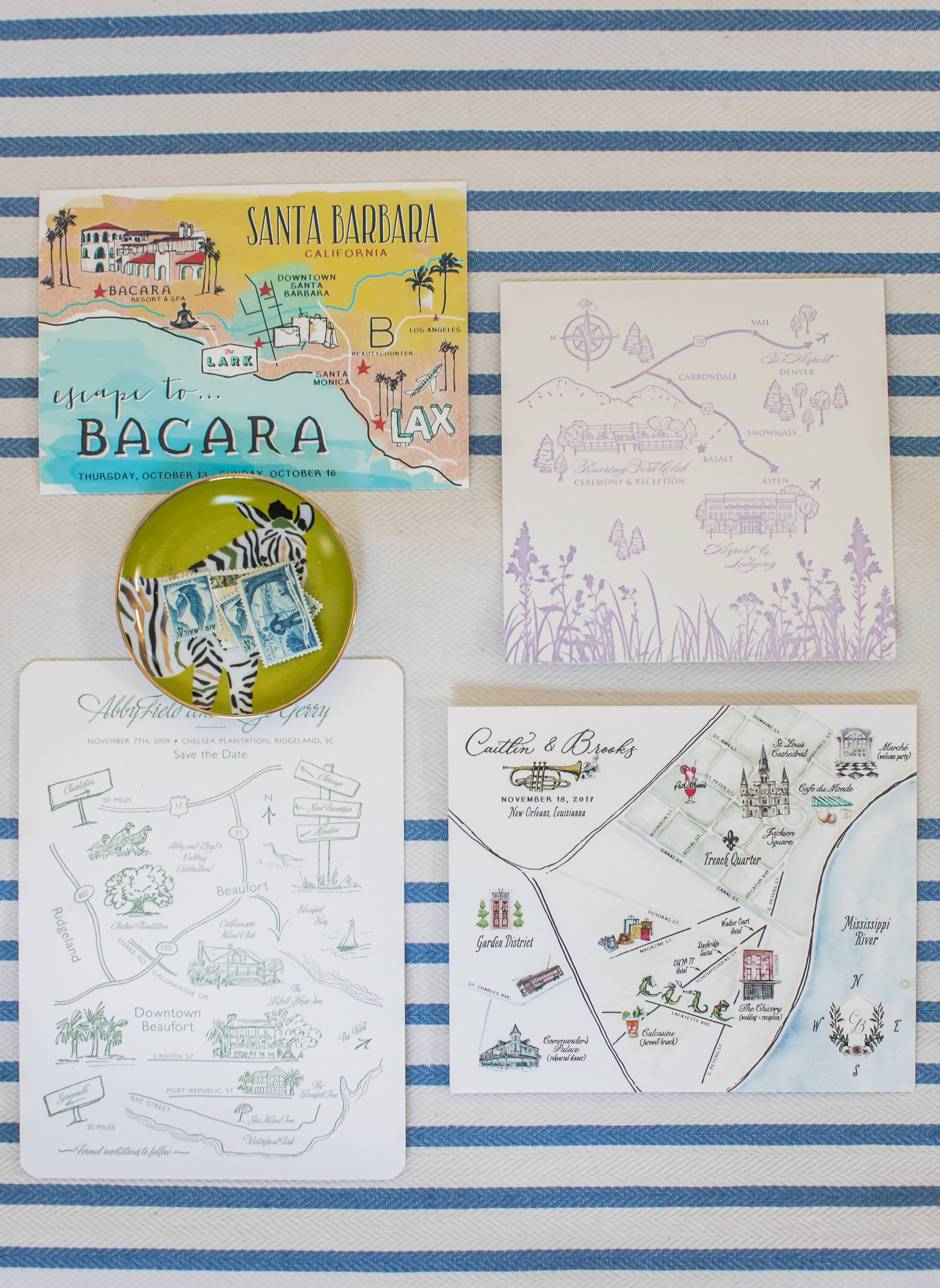 photo by Jessica Claire 
Not all beachside fetes have to include "shells"… A save the date for a wedding in Santa Barbara, CA features a watercolor illustration of palm trees and coastline.
photo by Sylvie Gil 
Just making mention of a known beach location like Hawaii, can be the right design for a beachside wedding. Here, a vintage style illustration of surfers makes the printing perfectly on point.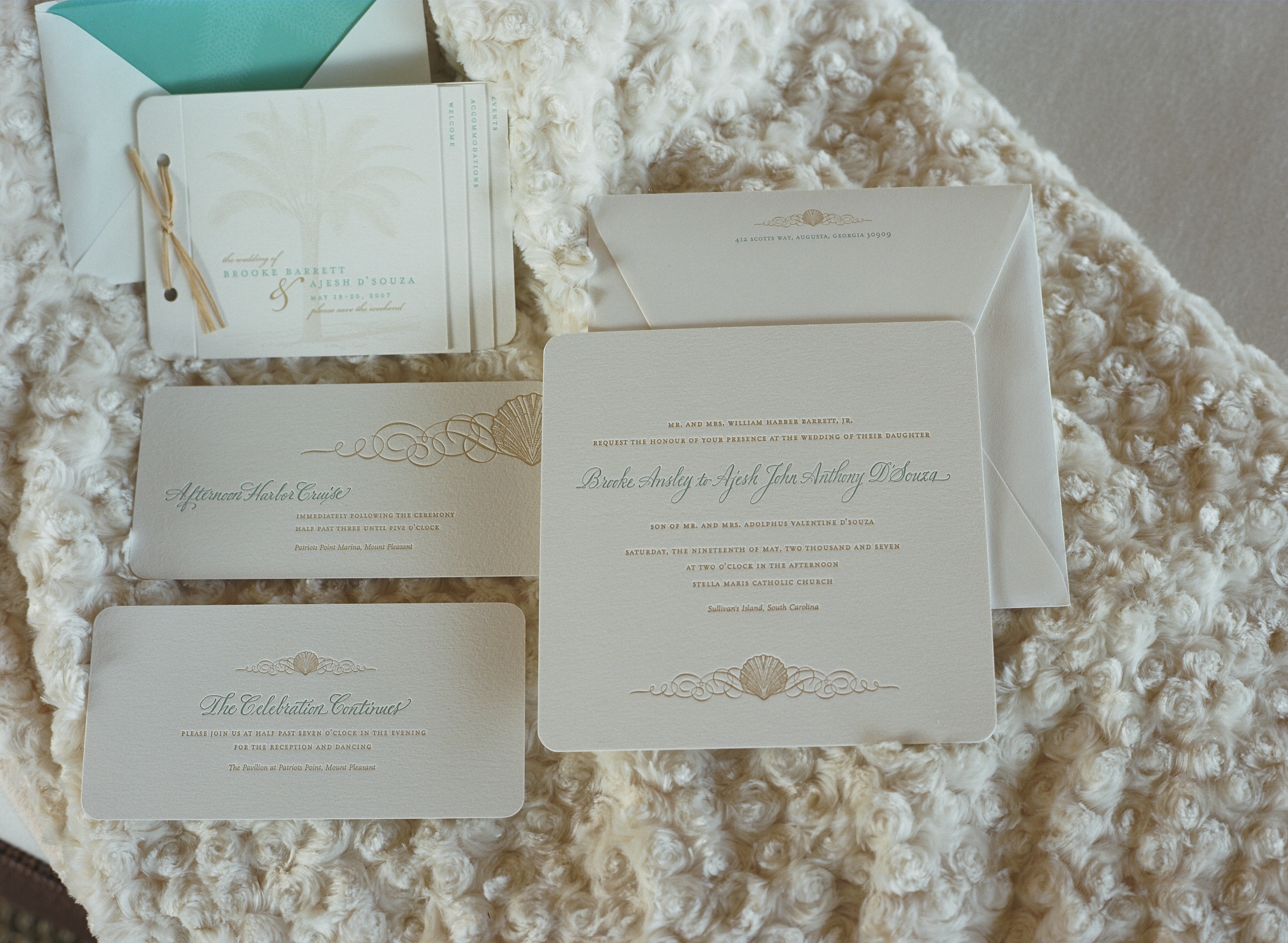 photo by Liz Banfield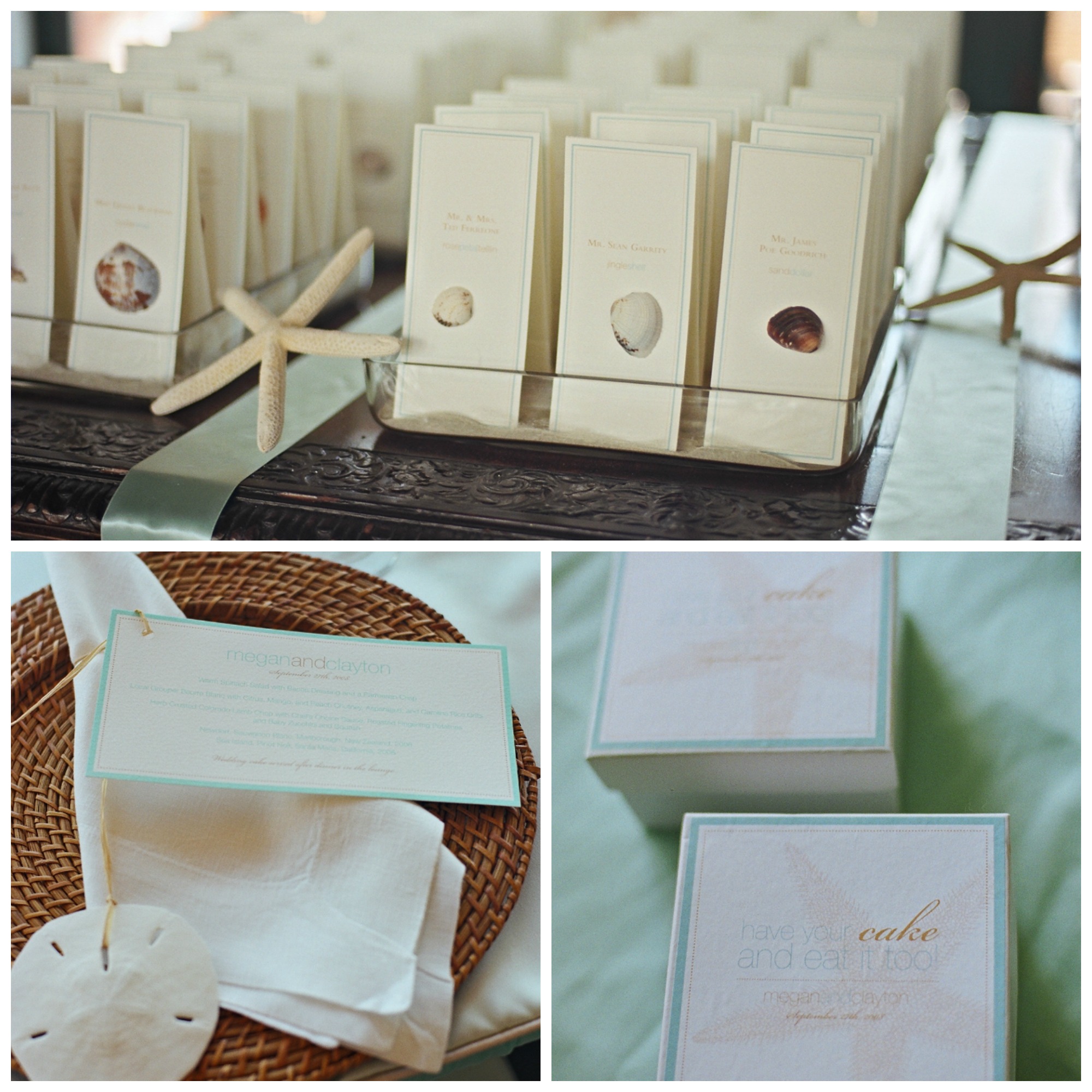 photos by Liz Banfield
The ocean notes continue throughout the rest of the wedding printing here… The dinner escort cards featured a mix of actual shells attached and displayed in bed of sand. Dinner menus are simple so that the real sanddollars are the stars, and for take home cake boxes, starfish faintly appear in the background.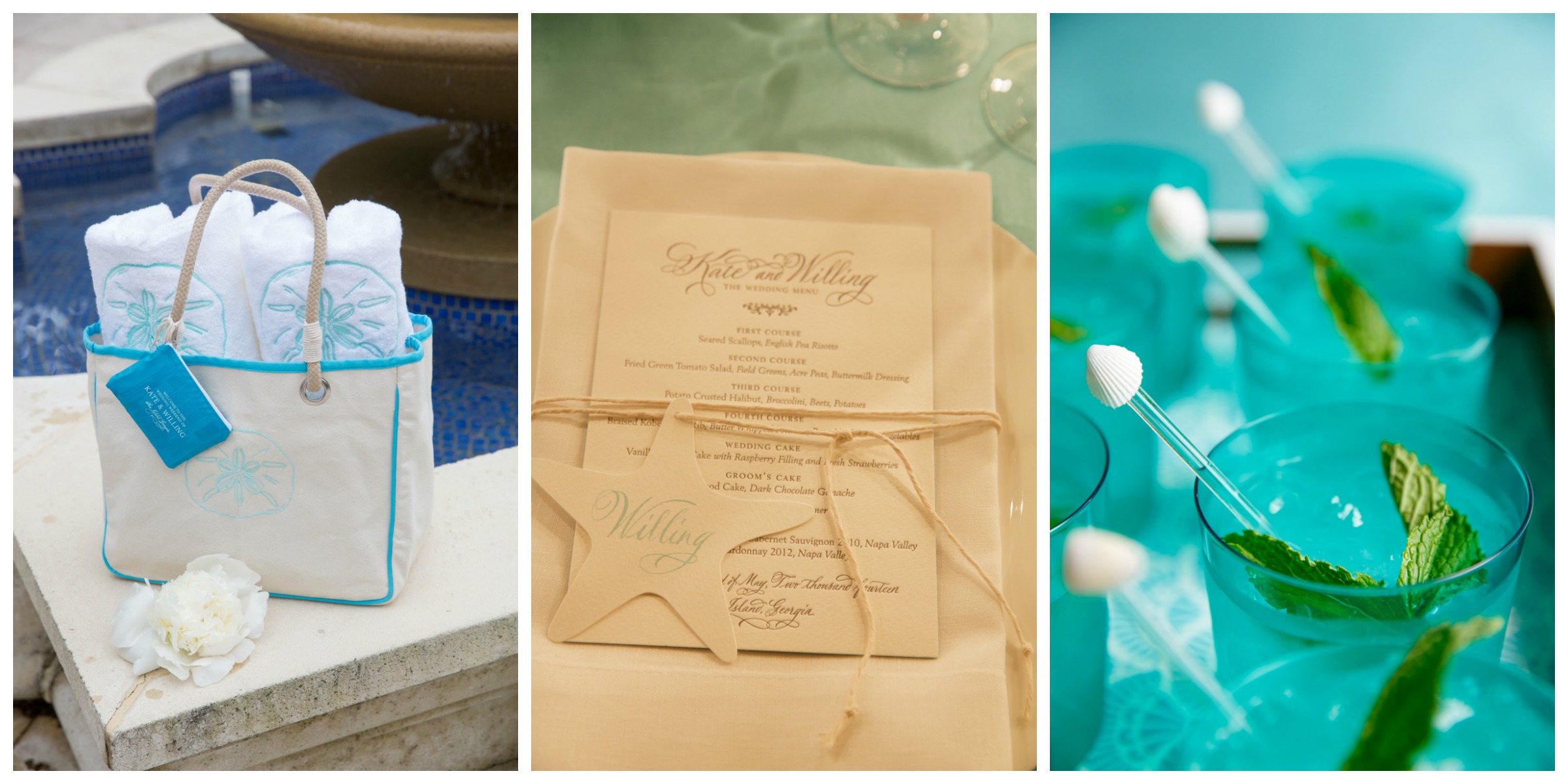 photos by Stephen Karlisch
For another Sea Island, GA wedding, guests received embroidered beach totes with a sand dollar design… Inside were take home beach towels also embroidered!  And, cocktail hour drinks were adorned with stir sticks with tiny shells.