photo by Corbin Gurkin
One of our signature items that we started creating for Tara Guerard's clients are our weekend party packs. She wanted to streamline the RSVP process for guests and make headcounts, etc on her end, so our Party Packs were born! These are a collection of invitations for weekend events (outside of the formal wedding invitation), to include things like the welcome party, rehearsal dinner, and farewell brunches.
photo by Corbin Gurkin
Of course they can be edited or organized by list so that guests may get an invite to every additional event, or only a welcome party or brunch if the rehearsal dinner will include wedding party and family only.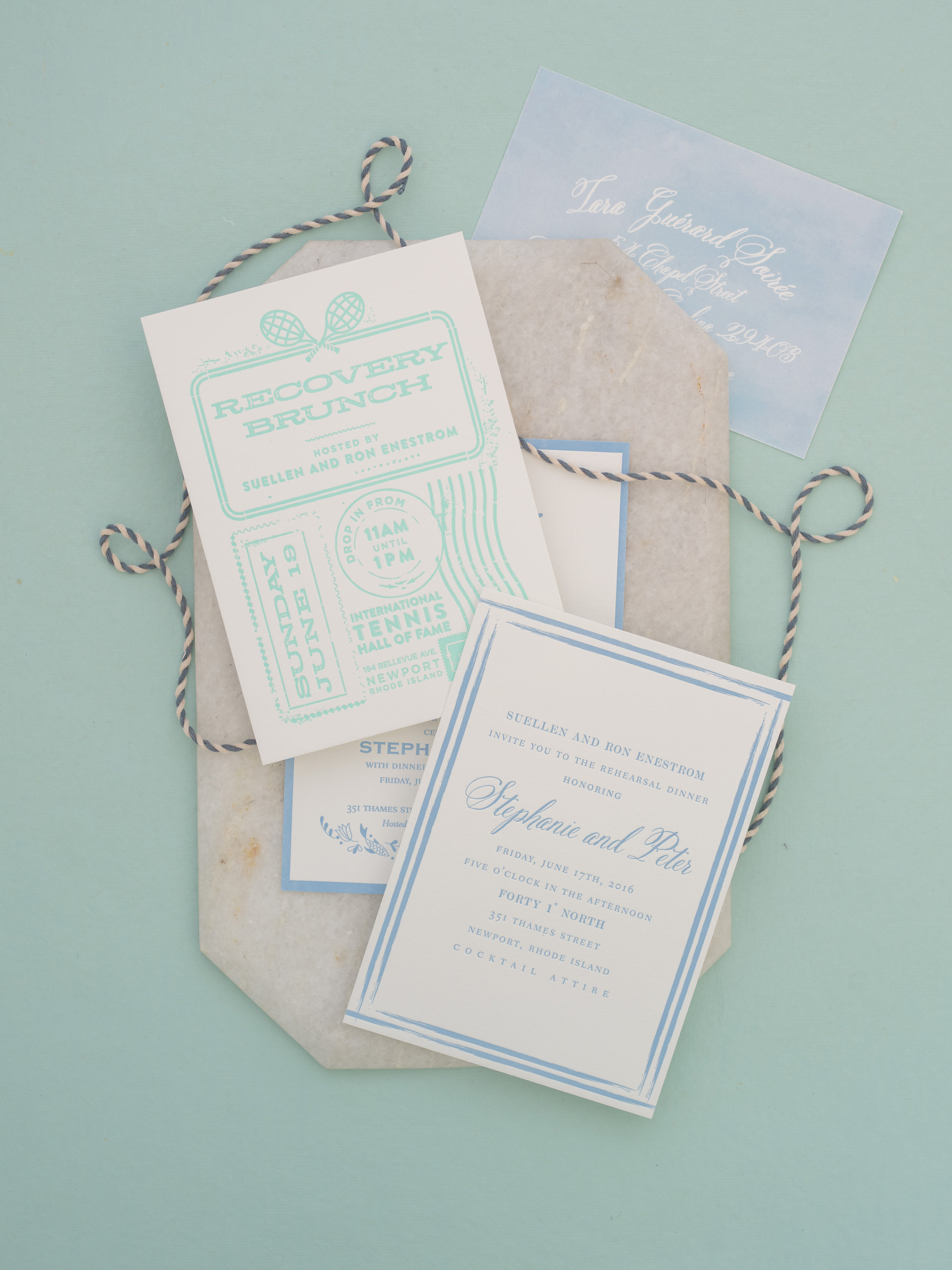 photo by Corbin Gurkin
This is the perfect place to create a cohesive but fun package for guests to receive in the mail after the invitations have gone out, lots of areas for design moments here!
photo by Liz Banfield
This can also be a place for bridal luncheon invitations, and our accommodation cards.  Accommodation cards were created by Tara, to help better distribute the wedding welcome bags.  It was so difficult and not always reliable to just drop a ton of beautifully packaged gifts at the front desk of a hotel. And with the days of AirBnB how they are, some guests could get missed all together.  Accommodation cards ask guests to let you know where they are staying (by name or address), how many people are attending, when they will be arriving, and then we also put a rundown of the other events included in the pack where guests can RSVP.  It's a wonderful cross checking tool!
photo by Theo Milo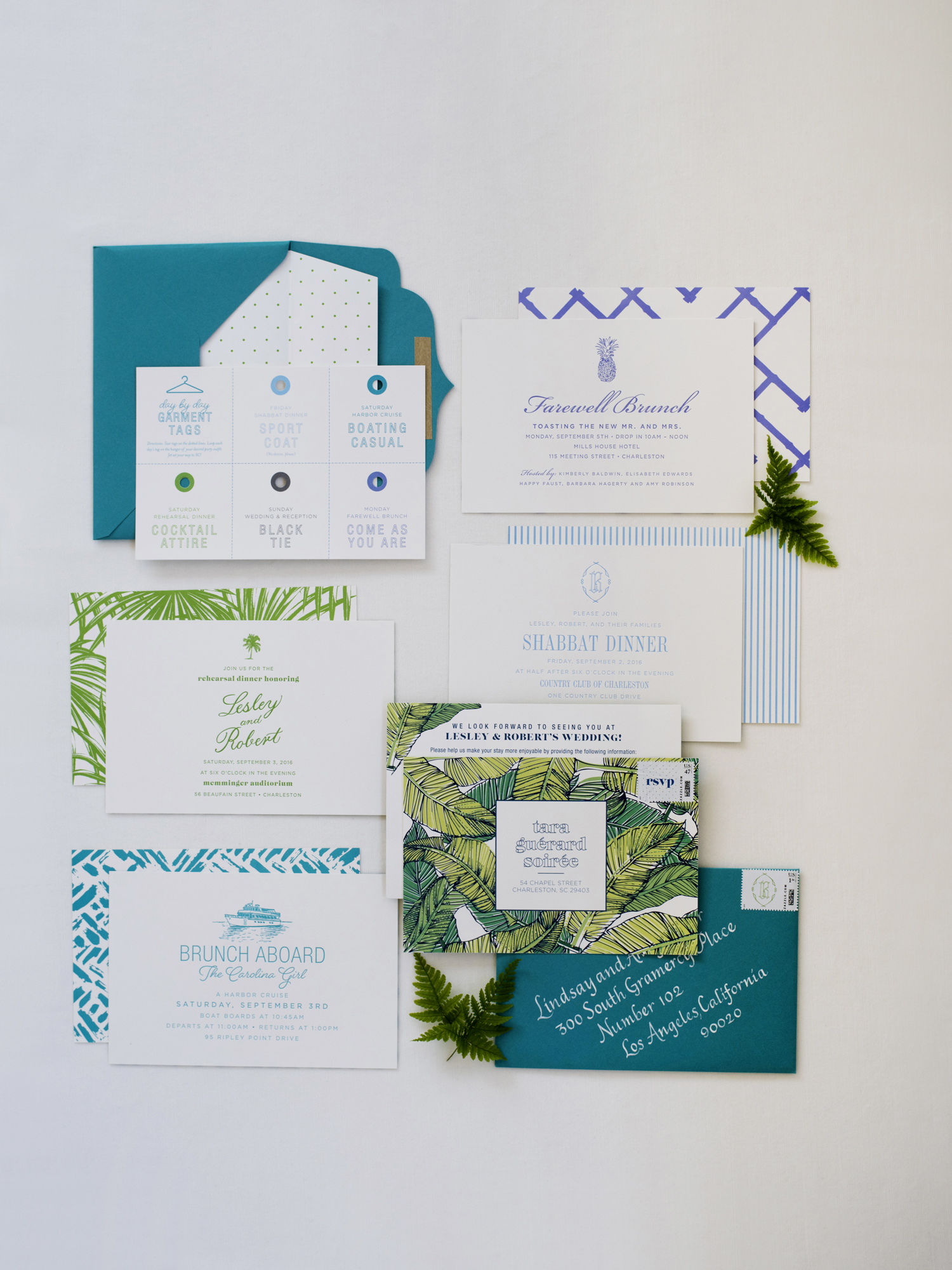 photo by Liz Banfield
This was one of our favorite new additions to the party packs- dress code tags. When guests unpack their suitcases, tags corresponding to each of the events can be hung on the hangers for quick dressing and organizing.