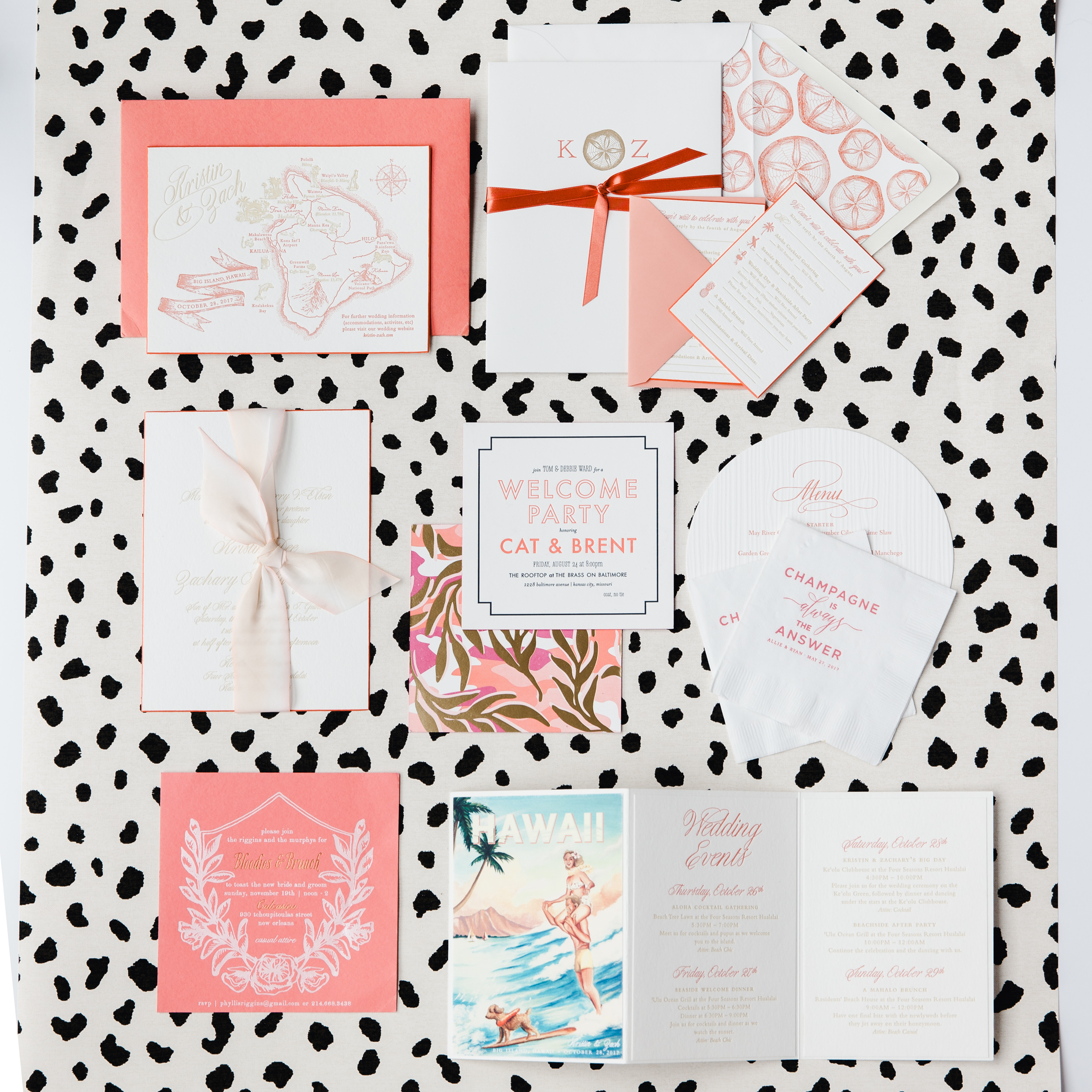 photo by Theo Milo
A popular trend in wedding printing we have been working with over the past several years are punchier palettes featuring bright and cheerful colors like sunshine yellows, ocean blues and greens, and sealike corals (which with coral being named Pantone's color of the year, it's place in design for years to come has been sealed). Some of the spots our clients have wanted to see it placed are rehearsal dinner invitations, weekend welcome books, and even wedding invitations.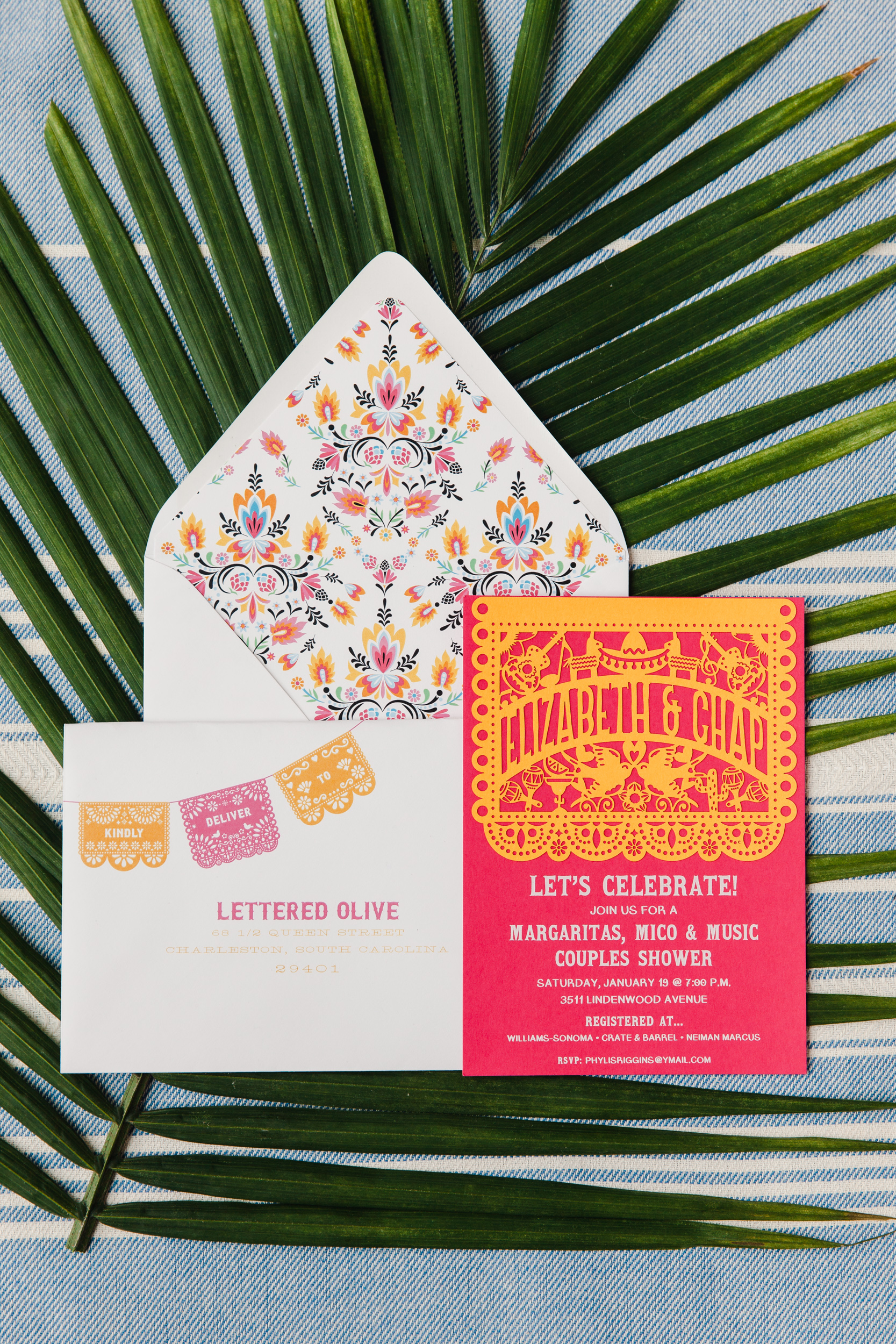 photo by Theo Milo 
For this engagement fiesta, a bright otomi palette paired perfectly for the party theme.
An unexpected way to incorporate a brighter look is with paper… We loved how the white foil print design turned out on the coral paper.  Then, keeping in line with the theme on the invitation the colors were flipped… seeing coral ink on white paper.
If you are drawn to a brighter color but worry about the impact, pairing it with a nice neutral can always tone it down a bit.
Some may be nervous at the sound of pairing pink and orange, but they blended so sweetly here in a sherbert like invitation suite.