photo by Corbin Gurkin 
When designing for our clients, there are obvious things that contribute to the concept- color palette, formality of the event, and of course the location… Today, we are sharing how an event's location has inspired the design of their paper suites.  For a wedding overlooking the Rocky Mountains in Aspen, Colorado, the scenery clearly laid the ground work for the save the dates.  We especially love how the mountain range worked on the outer envelopes. And to keep an element of the scenery on the more formal invitations, die cut wildflower belly bands were created.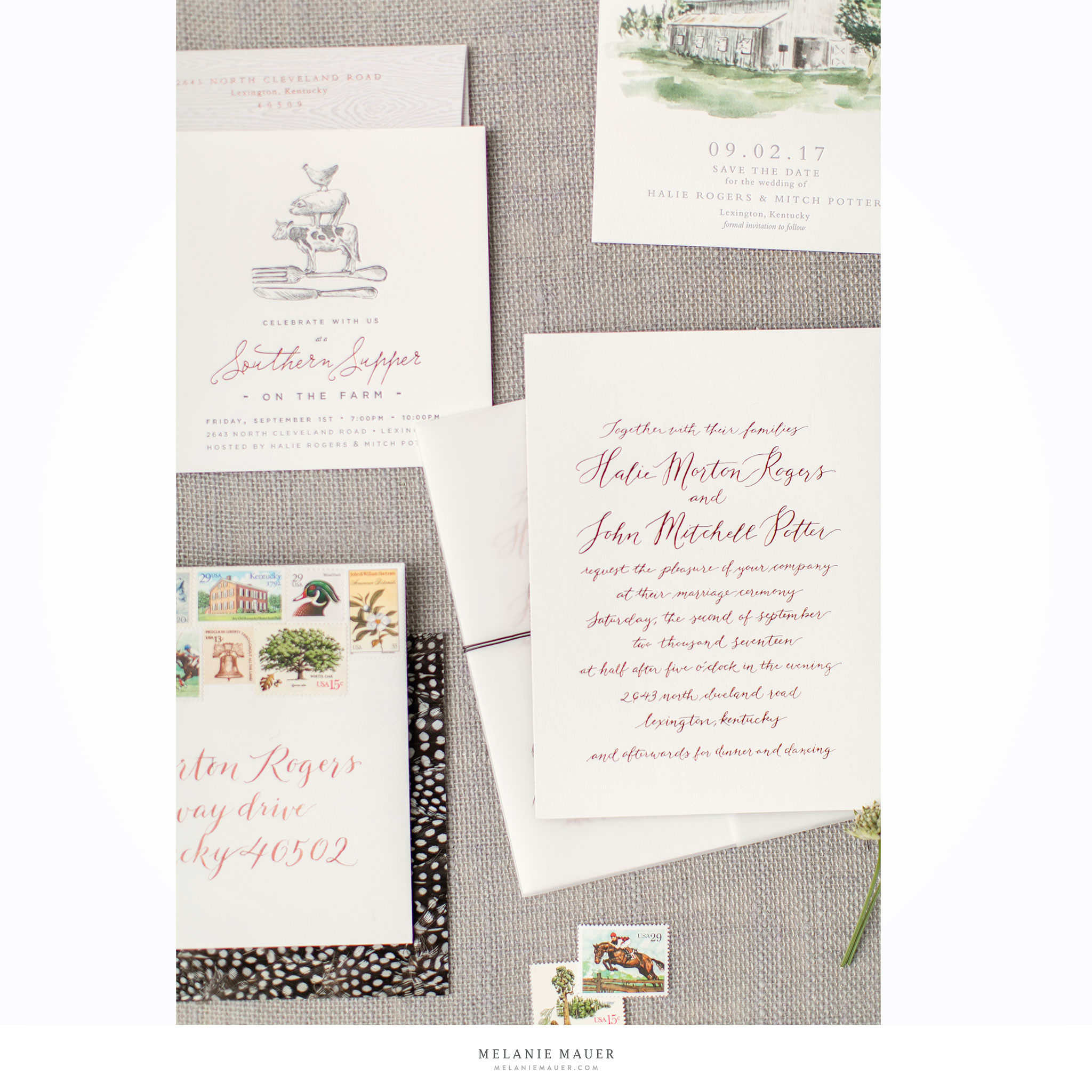 For this couple, marrying on their private home, a watercolor rendering of the barn that would be the ceremony backdrop seemed like such a pretty picture for the save the dates. And, for the invitation outer envelope's, a collection of vintage stamps from the state represented…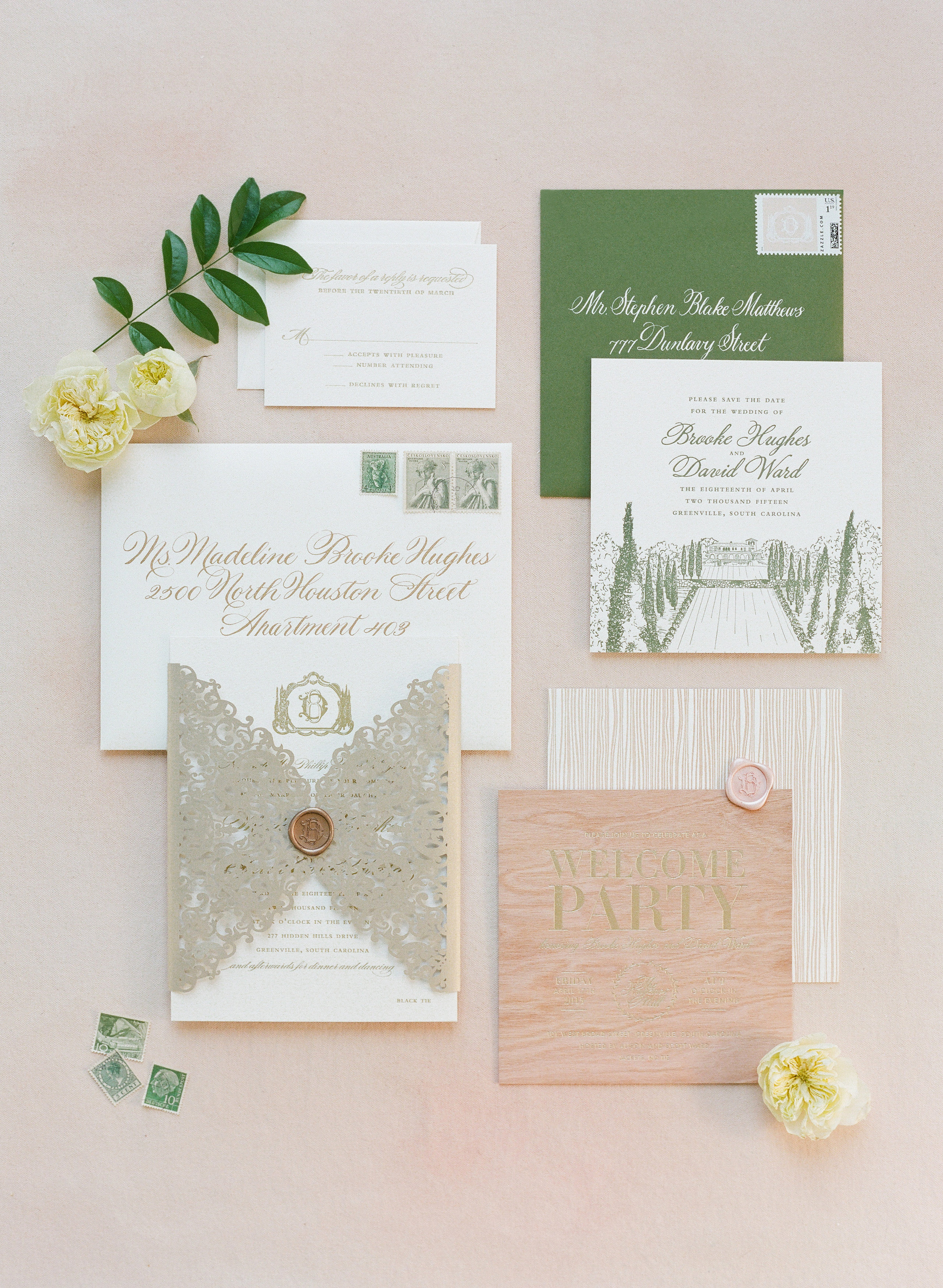 photo by Corbin Gurkin 
This couple's save the date featured the lush tree lined grand lawn where the ceremony was to be held… We think that save the dates should get your guests really excited about the big day, and after getting these in the mail, everyone wanted to see this site!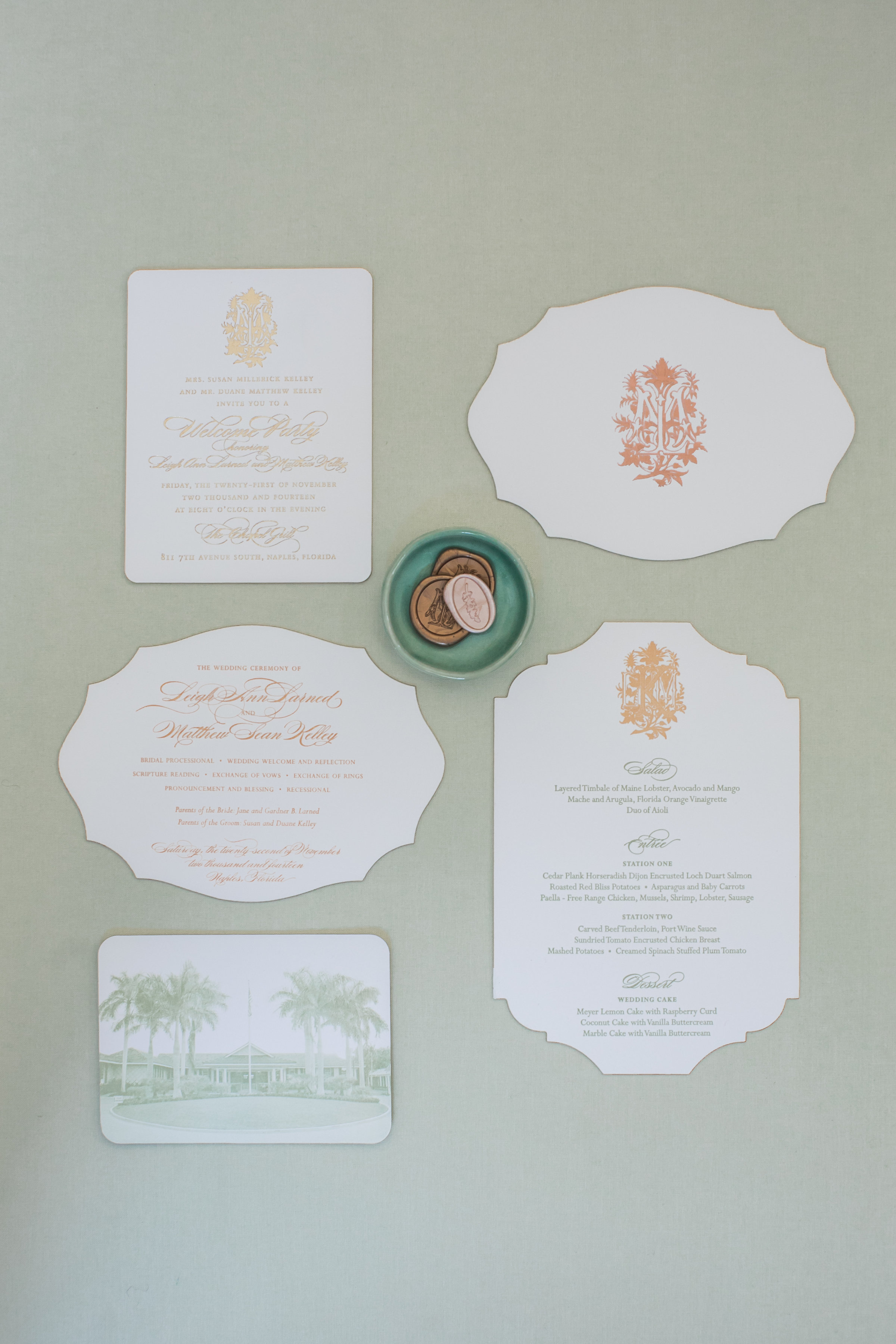 photo by Jessica Claire
The reception card in this invitation suite featured a slight image of the reception location giving it some interest instead of a plain white background.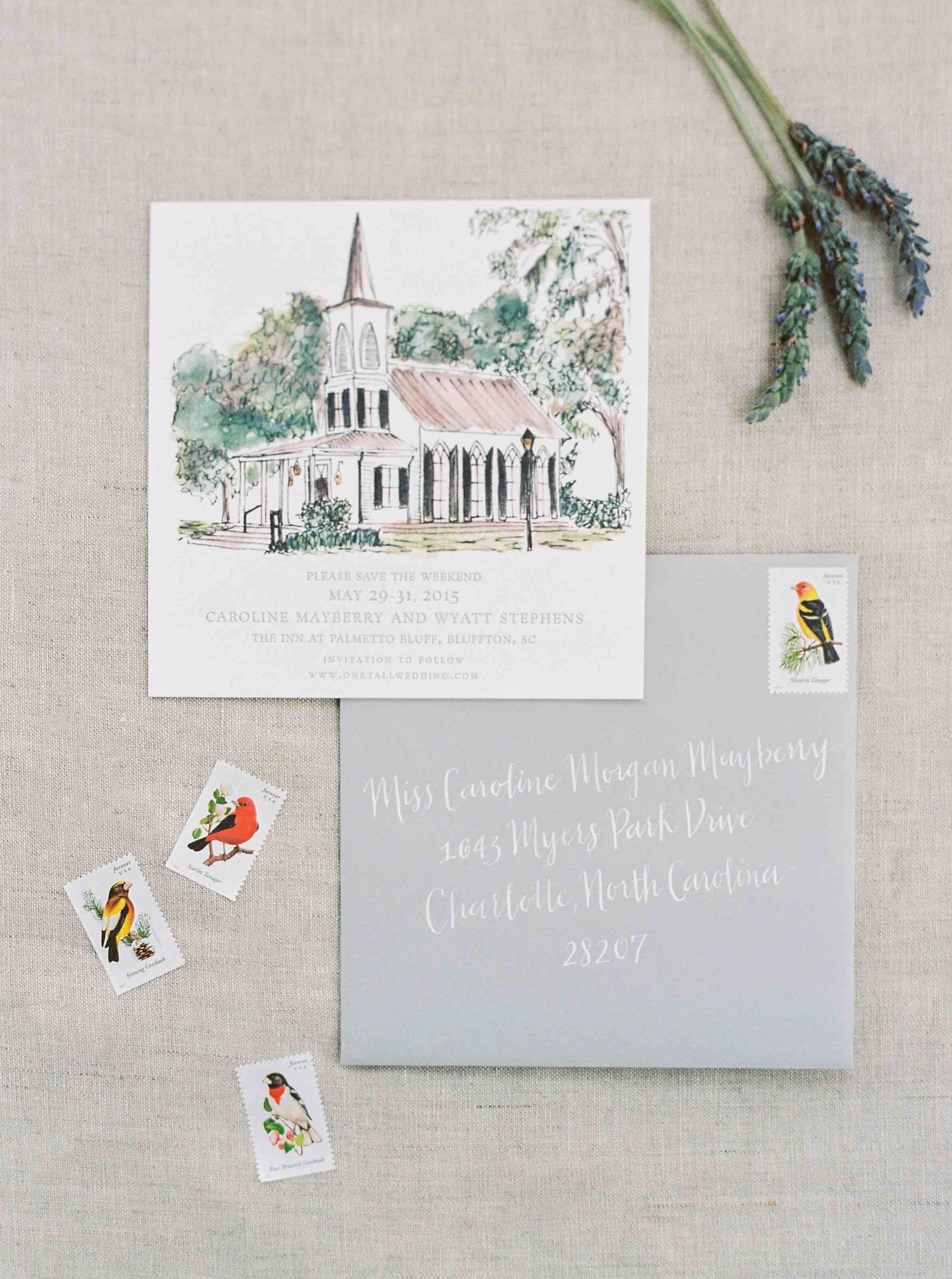 photo by Perry Vaile 
For this wedding at Palmetto Bluff in Bluffton, SC, the historic chapel where many of the weddings take place was hand illustrated… the save the dates became more like artworks posted up on the fridge…
Photo by Sylvie Gil
For a wedding on Hawaii's big island, a vintage surf illustration and hand drawn map of the local added whimsical touches.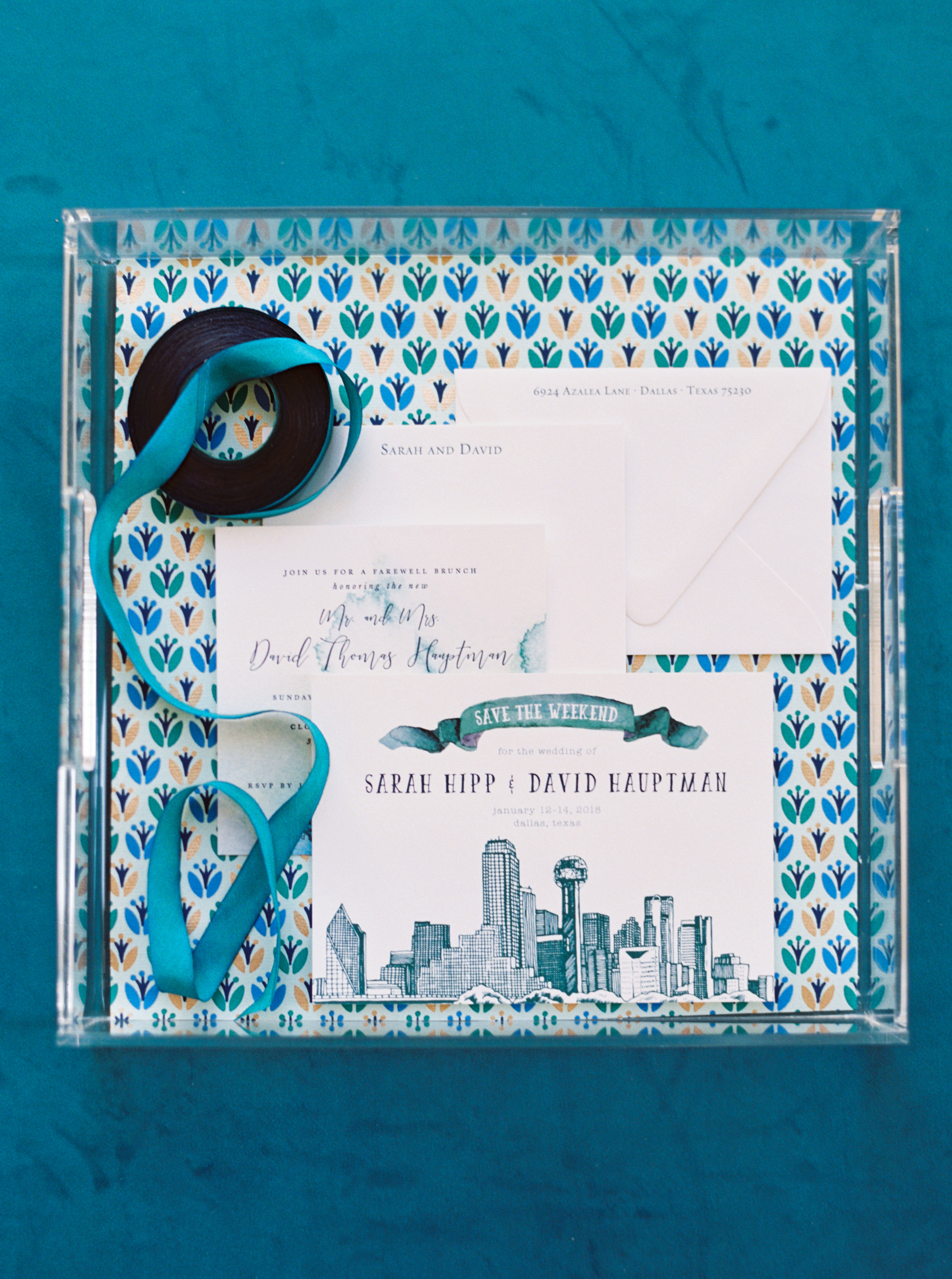 Photo by Sarah Kate Photography
For this couple marrying in Dallas, Texas, a watercolor rendering of the city's skyline perfectly represented their downtown venue…
photo by Liz Banfield