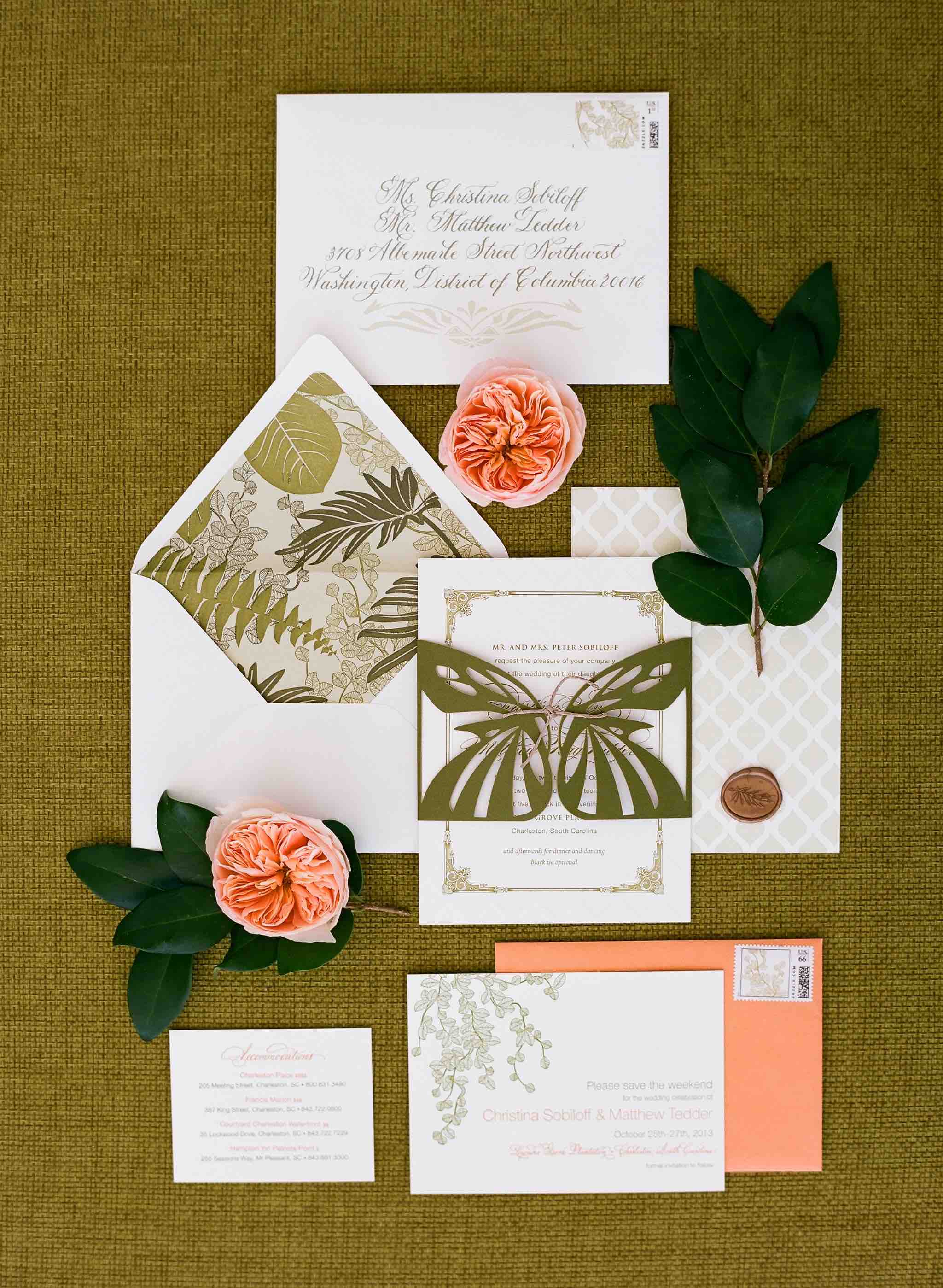 Since it's St. Patrick's day, we thought it would be fun to share this wedding printing full of green elements! This pretty mix of green and peach was born out of the bride's desire to have a "green" wedding in many aspects of the word.  The bride and groom met doing a tour in the Peace Corps in Africa, so a natural element especially in the leafy pattern was a must. A die cut butterfly belly band brought in a playful piece, but the outer envelope's design still presented as traditional and elegant. All photos by Liz Banfield.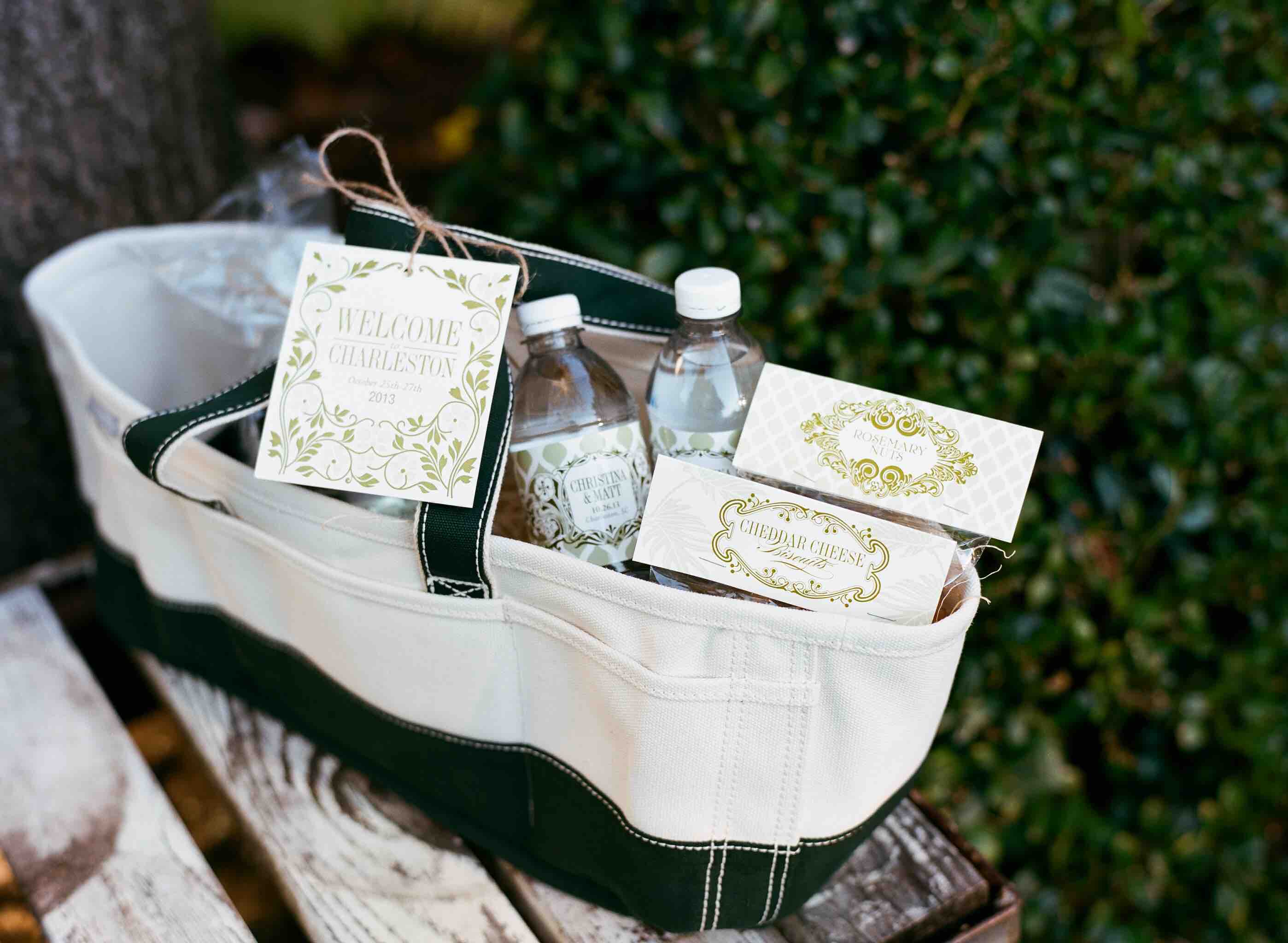 Canvas garden totes were filled with custom packaged goodies and information welcomed guests. These also made for useful totes for exploring Charleston and something guests definitely wanted to take home.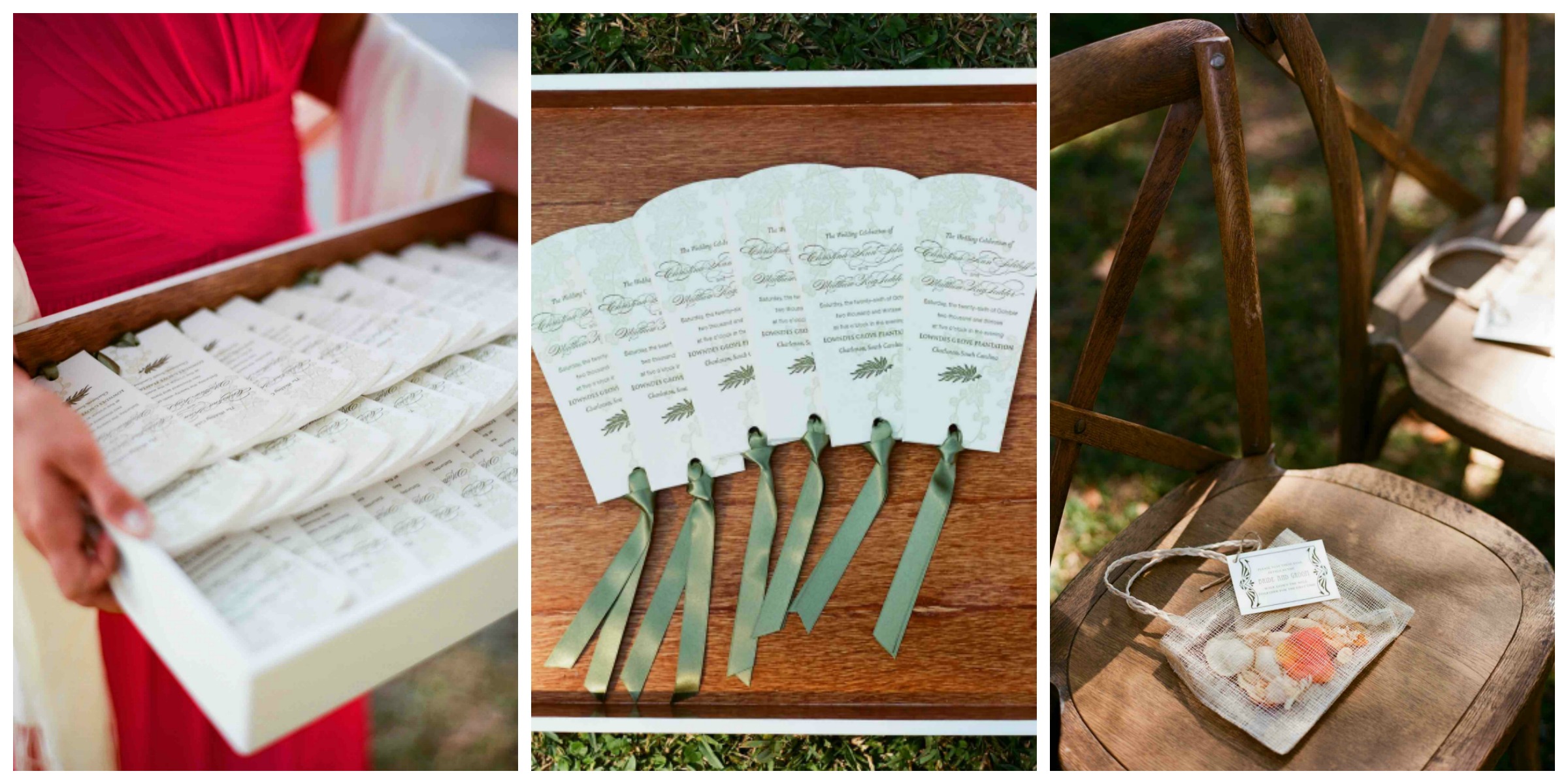 Ceremony accoutrements included programs die cut in a fan shape and tied with satin ribbon, making them easy to spread and open for an outdoor ceremony. Guests also had rose petal pouches to toss at the couple, noted with tags featuring one of the couple's favorite proverbs.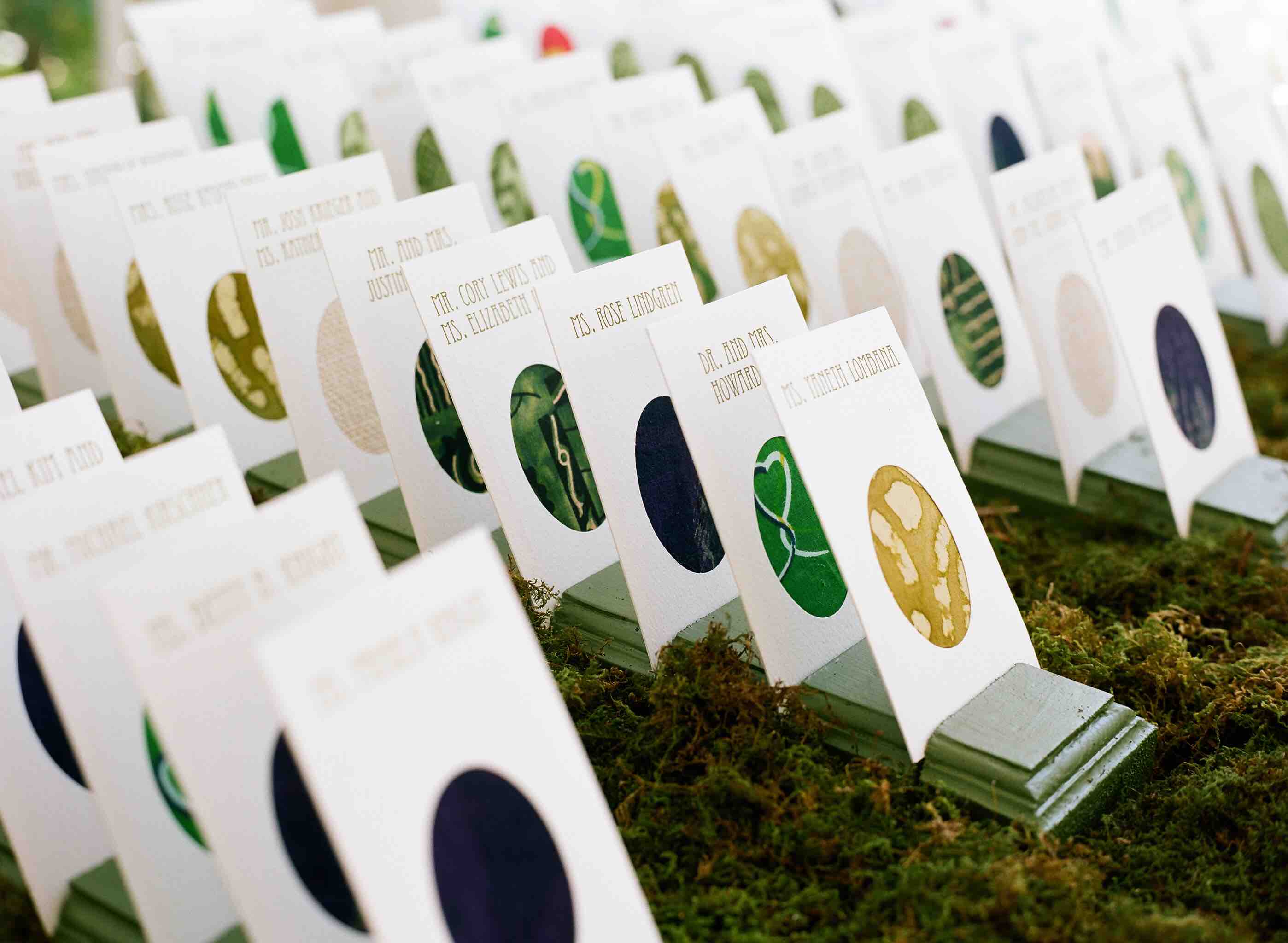 The escort cards were printed using patterns from fabrics the couple collected while in Africa.  Tara Guerard, the wedding designer, created wooden pieces to display them on a moss covered table.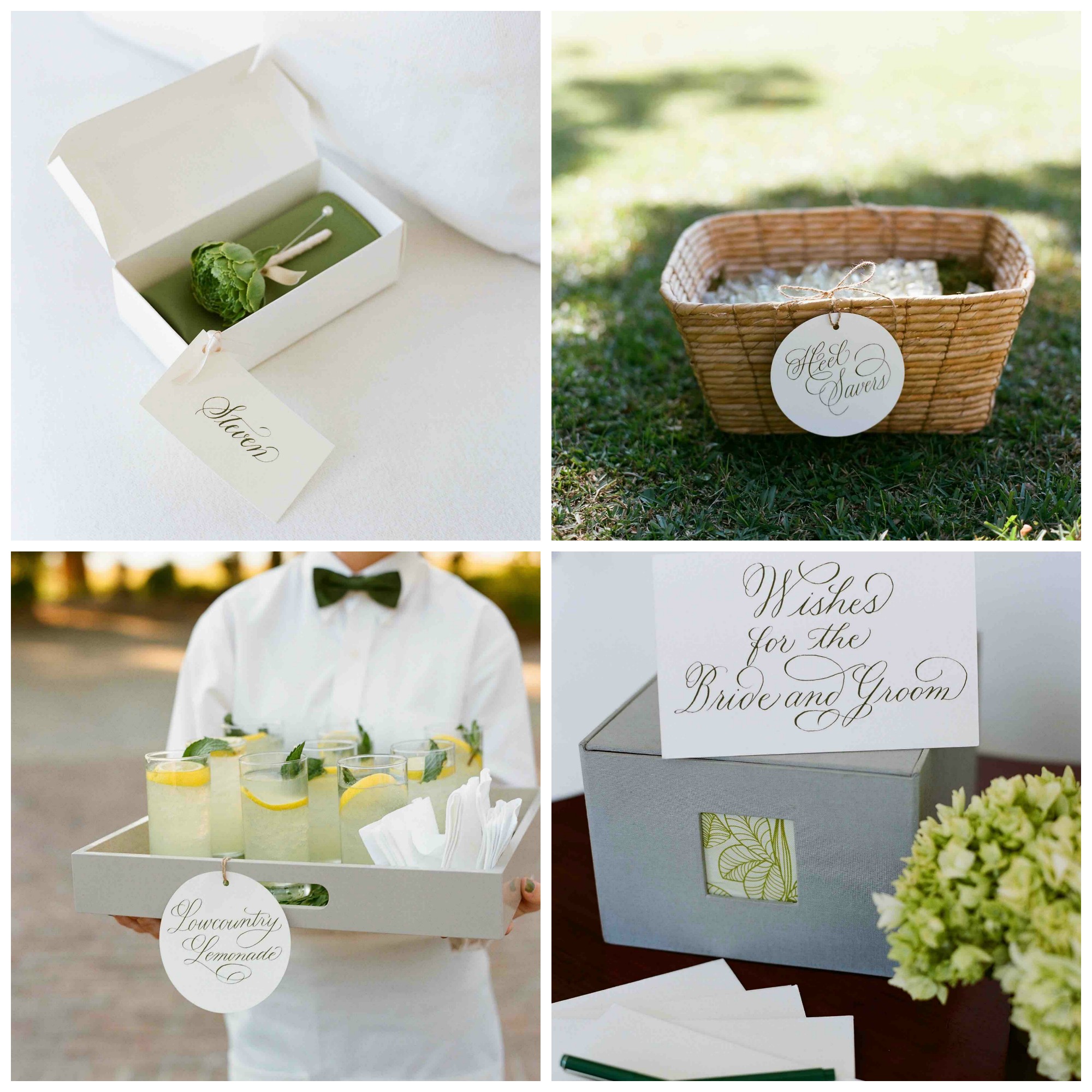 Simple calligraphy was all that was needed to create lovely signage throughout the event.
Menu cards were laid out with a more modern look, and accented with hand painted leafy stems acting as the place cards.
The bar was seen as a place for a design moment… The same leafy pattern we designed to line the invitation envelopes was printed on fabric used to cover the fronts of the reception bars. Custom printed cocktail napkins were displayed throughout.
The couple departed their party in a vintage hunter green convertible with our art deco just married sign- how perfect to match their palette!