photo by Sylvie Gil
Sharing some of our very favorite place settings and menu designs from some of our recent weddings.  For a dreamy blue and white beachside wedding this summer in the Hamptons, our menu cards using a gradient pattern that was replicated on the dance floor.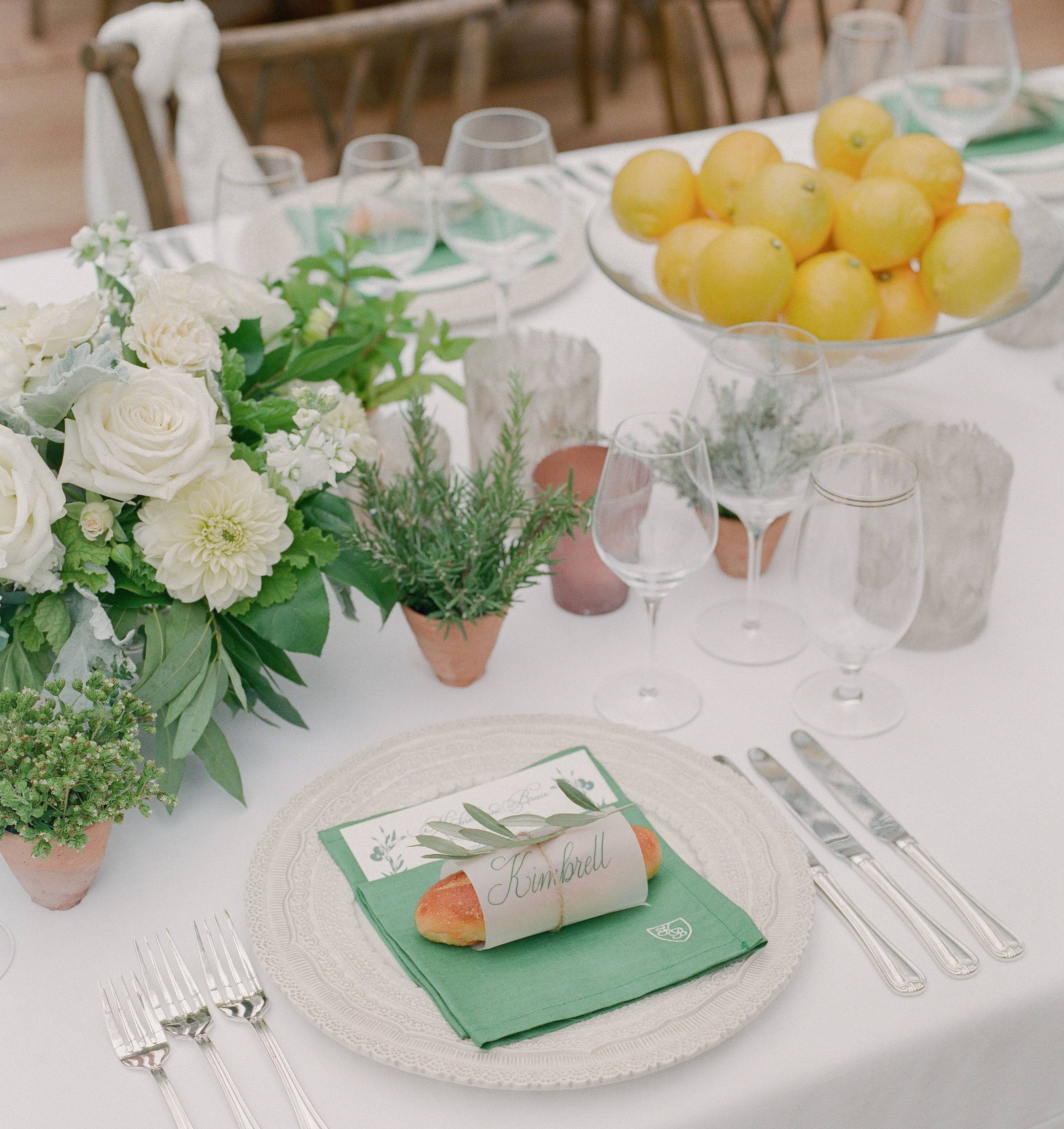 photo by Corbin Gurkin
For a french themed wedding at the brides' family home in Greenville, SC letterpressed menus were tucked into the napkin folds.  For a fun take on the place cards, individual rustic loaves were wrapped in vellum with guests' name on them.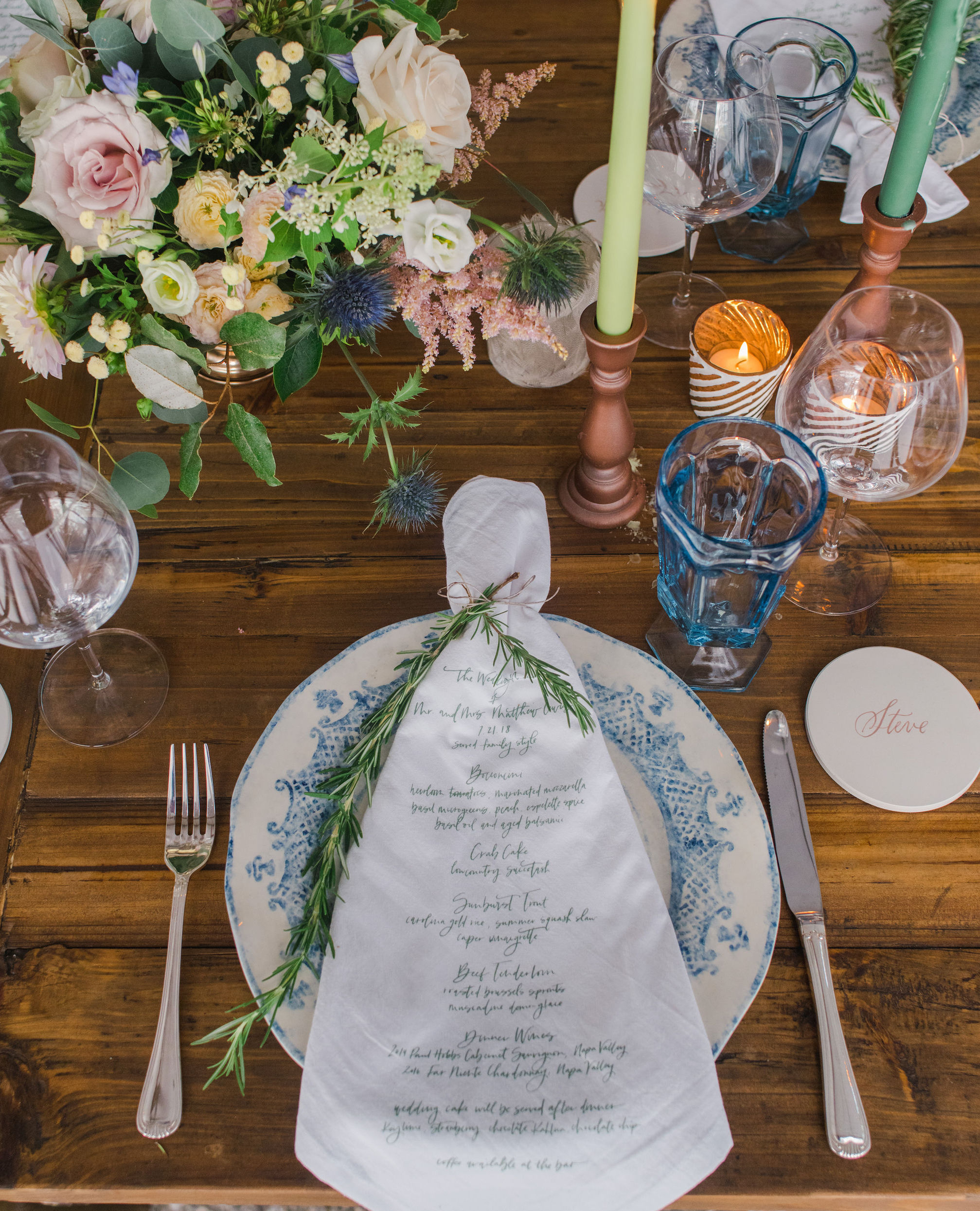 photo by Corbin Gurkin
For a great all in one design feature, linen dish towels were printed with the dinner menu.  Guests or the couple could keep afterwards… And, marble coasters hand lettered with guests names were used as place cards.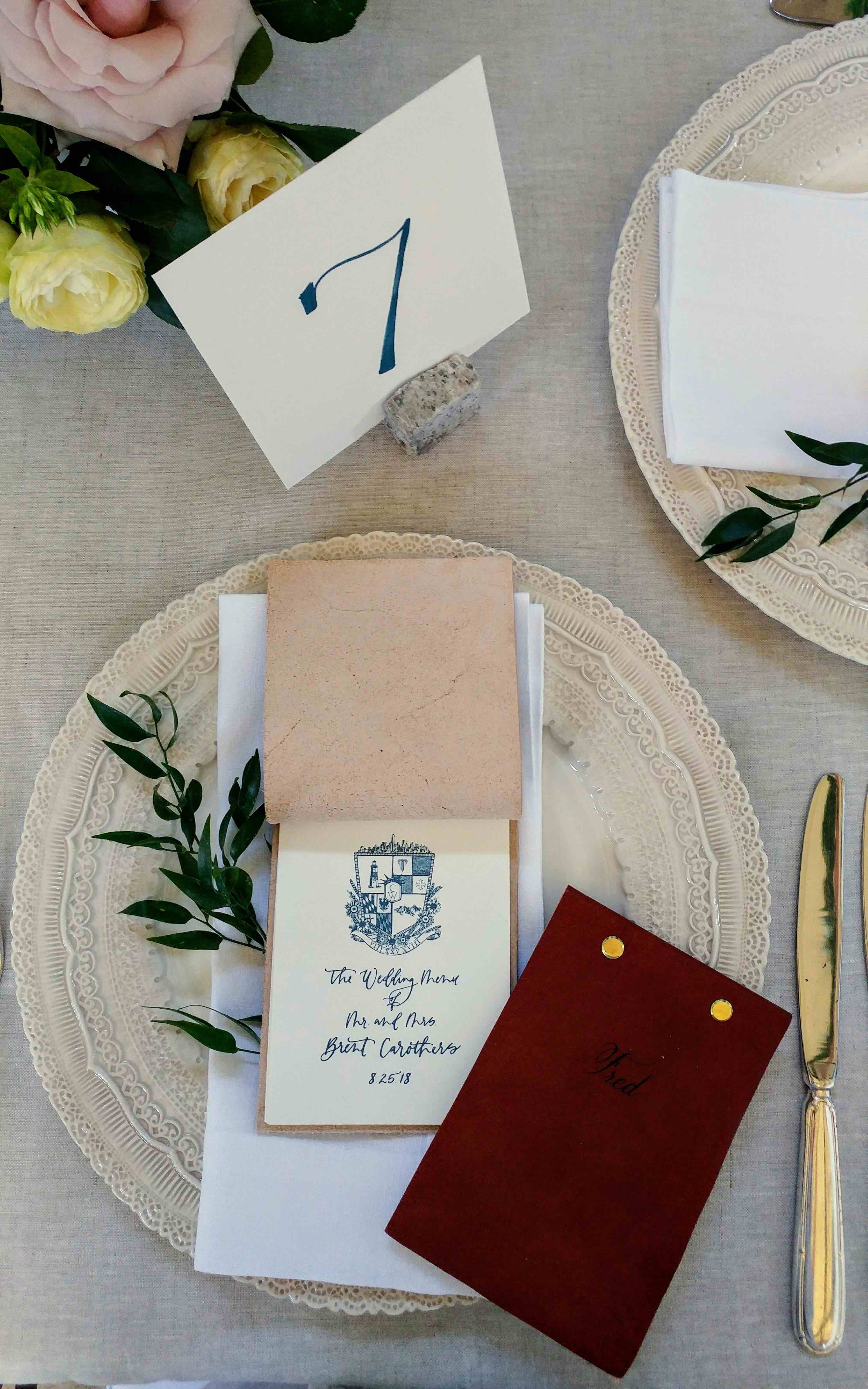 photo by Tec Petaja
This client wanted a good mixture of masculine and feminine for her wedding design. A leather bound menu nicely balances lovely lace like china.  Modern calligraphy and a custom crest come together in an elegant letterpress combo.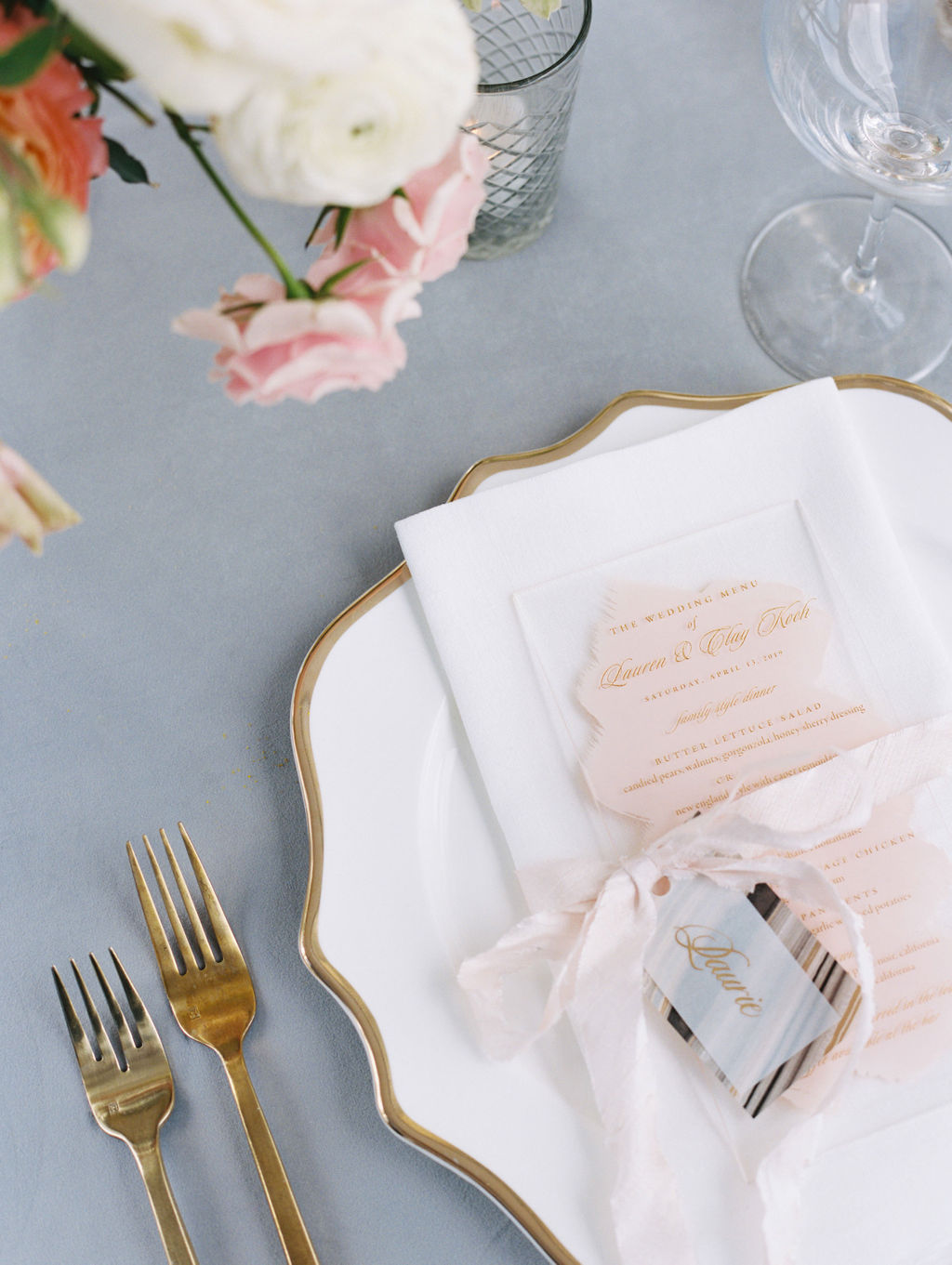 photo by Ryan Ray
Acrylic menus that were etched in gold and handpainted in the wedding color scheme were definitely a centerpiece of the place setting. Striped tags made from some of the same paper used on earlier printing pieces were the perfect backing to give some umph to the place cards.