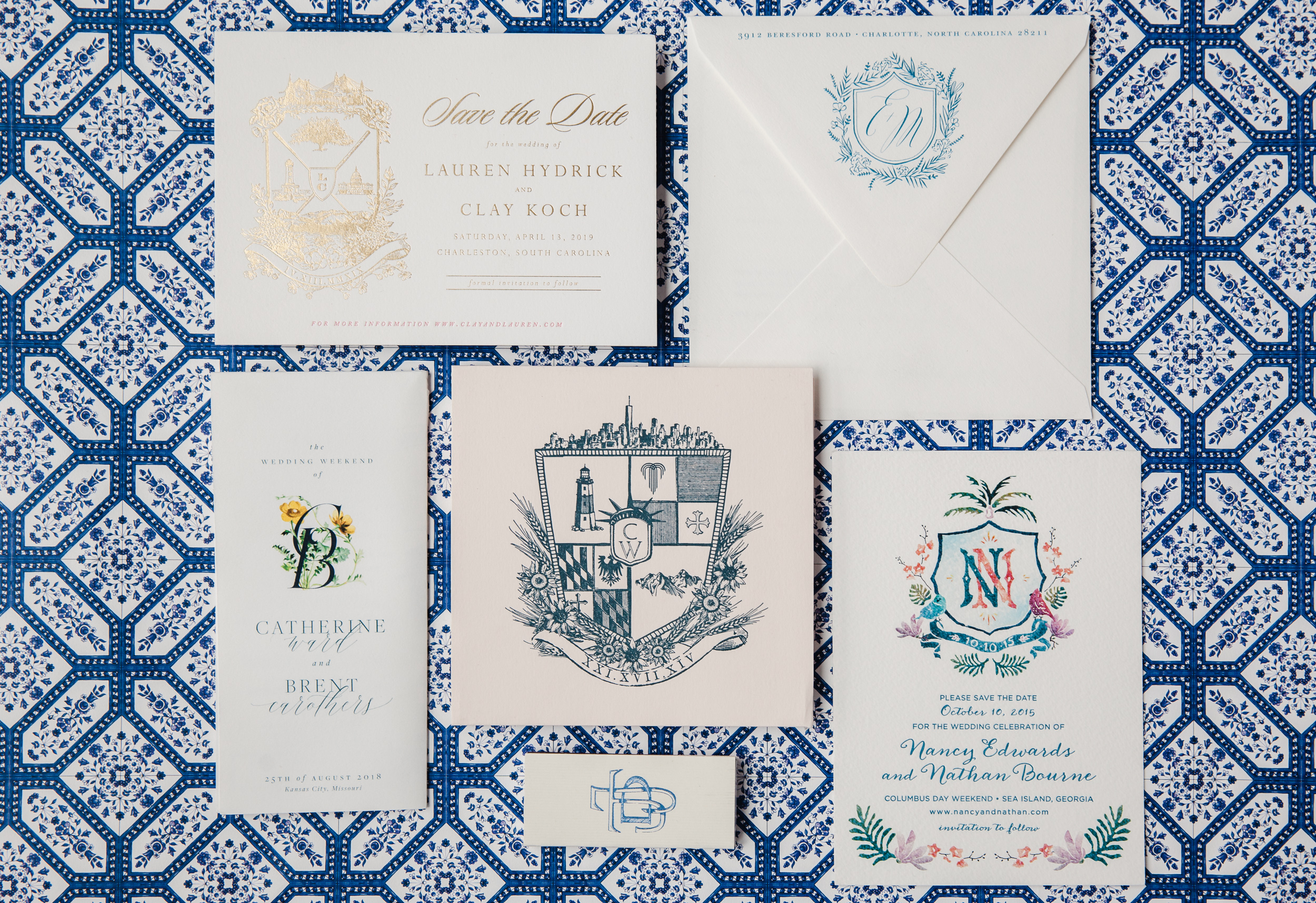 photo by Theo Milo Photogprahy
You are either a monogram person or you're not, right? But, we think that those that aren't may have the wrong idea about monograms.  That they are too formal, or old fashioned, or frankly not very interesting.  Well, we are big fans of monograms and coming up with custom ones to match our clients personality or style and know there are so many fun ways to use them throughout your printing pieces. A monogram can be two letters entwined somehow, one letter with an added design element, or more of a crest style.
photo by Theo Milo
We have clients who have used monograms on save the dates, invitations (like this custom belly band monogram for an oversized invitation), dinner menus, coasters, etc.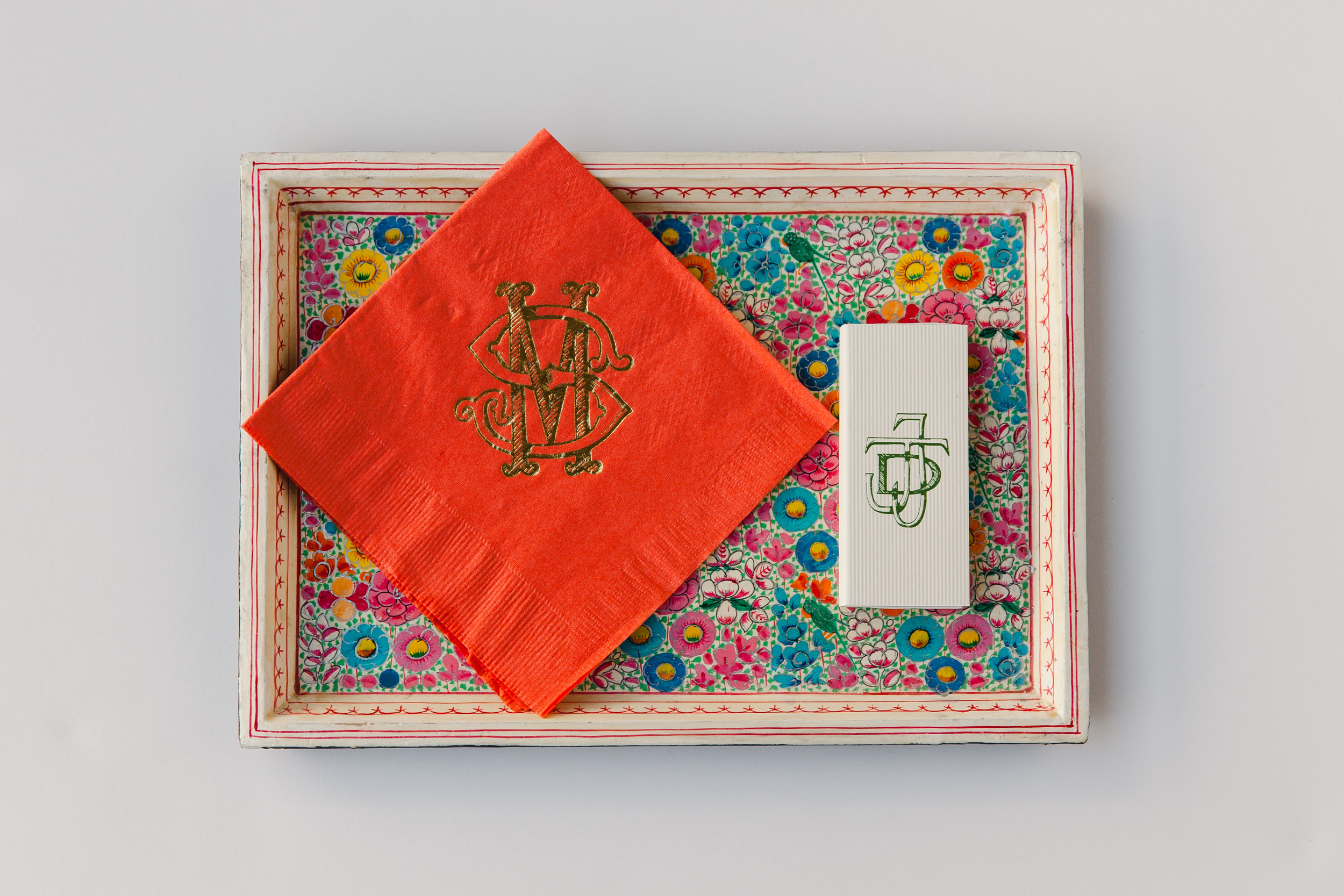 photo by Theo Milo
Using a custom monogram can go a long way in little places. A cocktail napkin at the bars or with passed cocktails, or matchbooks that are placed on the bars or restrooms are some of our favorite places that make a big impact. And, these are great items for couples to have in their new homes after the wedding!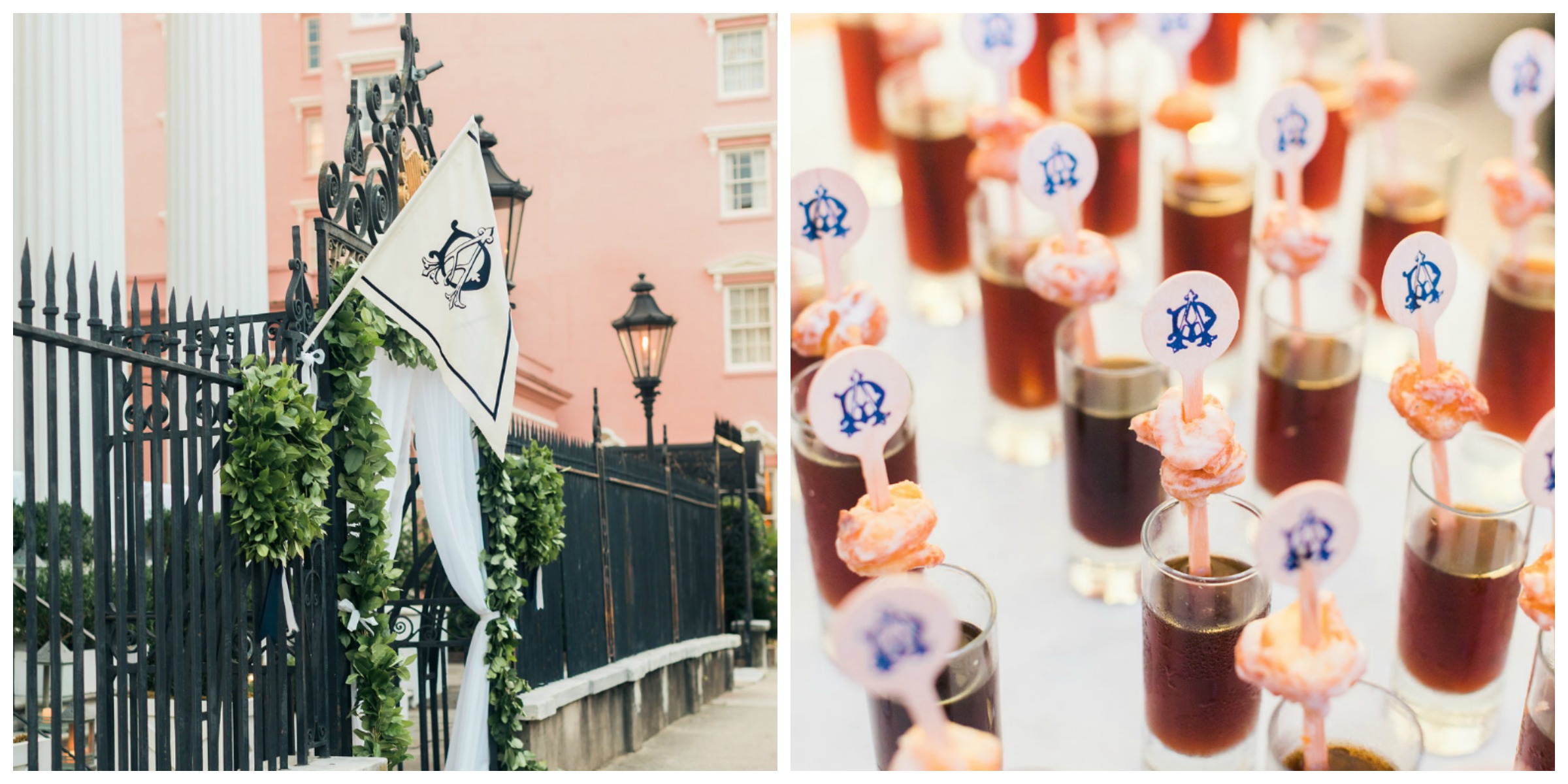 photo by Corbin Gurkin
A wedding we did with Tara Guerard had a strong focus on a custom monogram we designed. It was used on linens at the reception, napkins, wooden food picks adding a design moment to the late night snacks, and even on a flag adorning the exterior of the reception venue.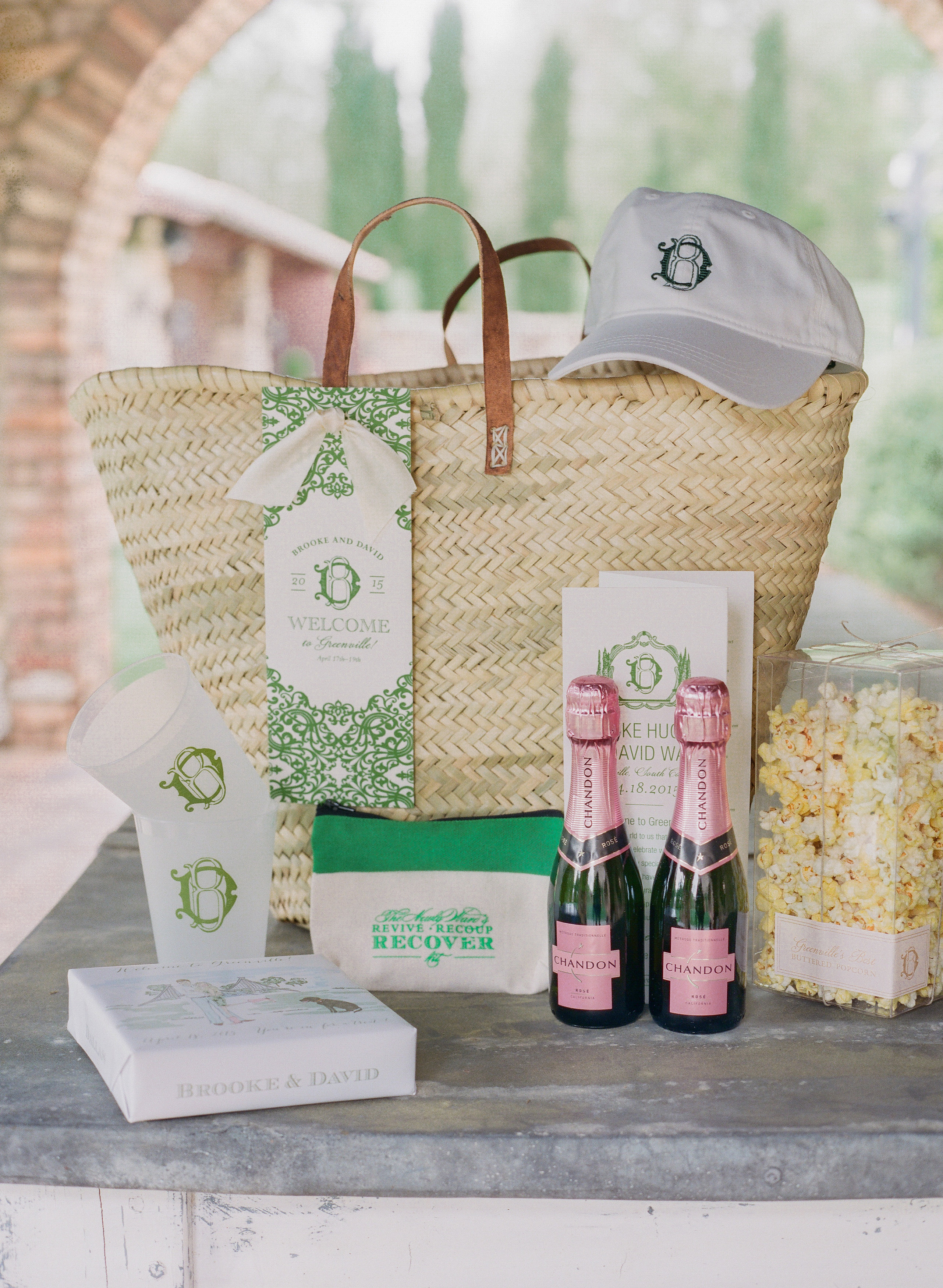 photo by Corbin Gurkin
Wedding welcome gift branding is another perfect place for a monogram.
photo by Theo Milo
We have also received many requests to create monograms for newly married couples, namely for personal stationary used for writing thank you notes after the wedding.