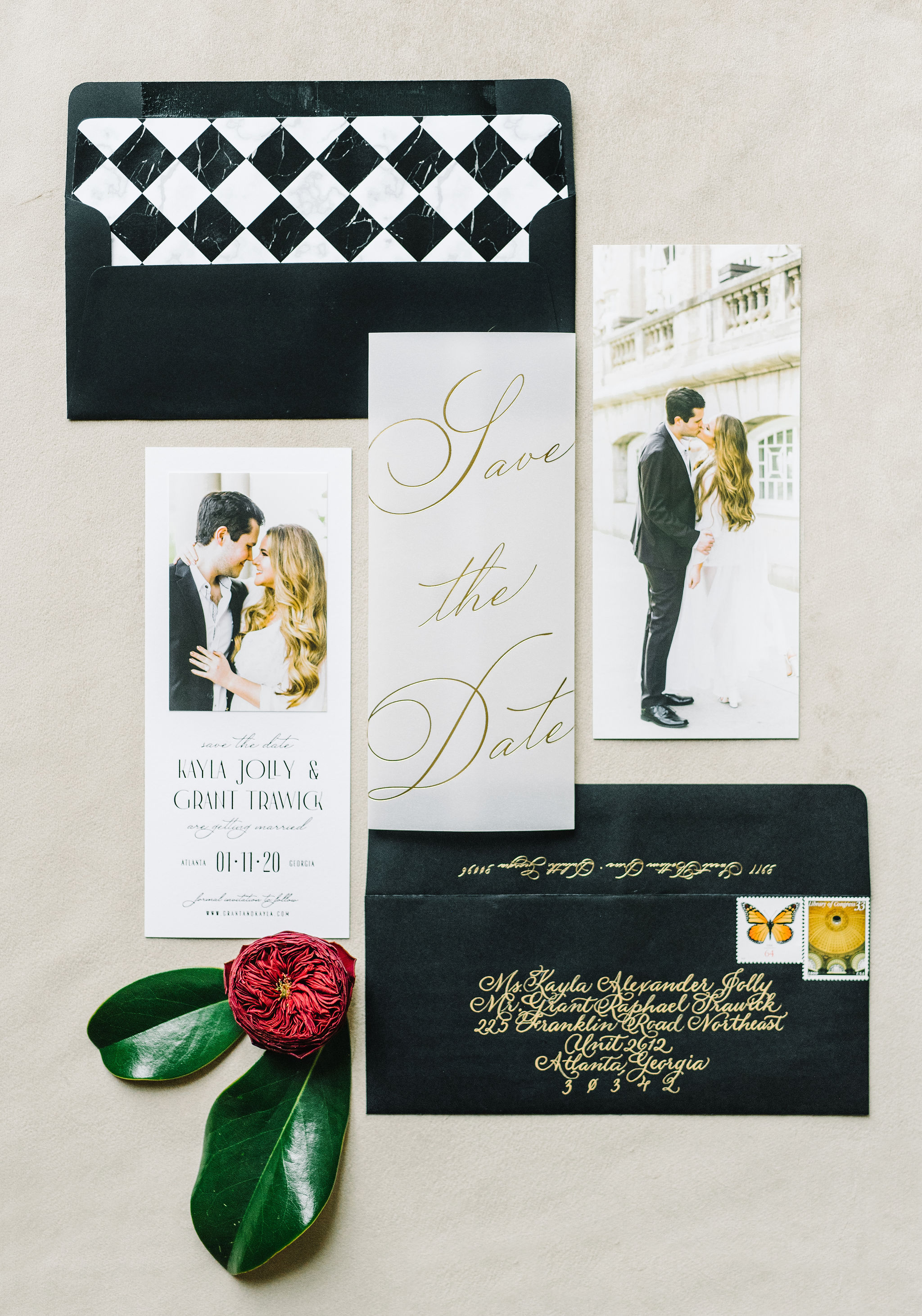 photo by Aaron and Jillian
Don't get us wrong, we love designing with color as much as the next person, but it's hard to forget how lovely the impact of black and white can be on its own. We have found ourselves with many recent clients requesting the palette so we pulled out the stops for this bold combination.
photo by Aaron and Jillian
The velvet backing to these winter wedding invitations featured an embossed monogram, while the RSVP card also featured an added embossing.
photo by Theo Milo
Black and white is often paired with gold or other metallics in our designs, and the versatility of it can't be beaten… It works for modern events, and traditional ones at the same time.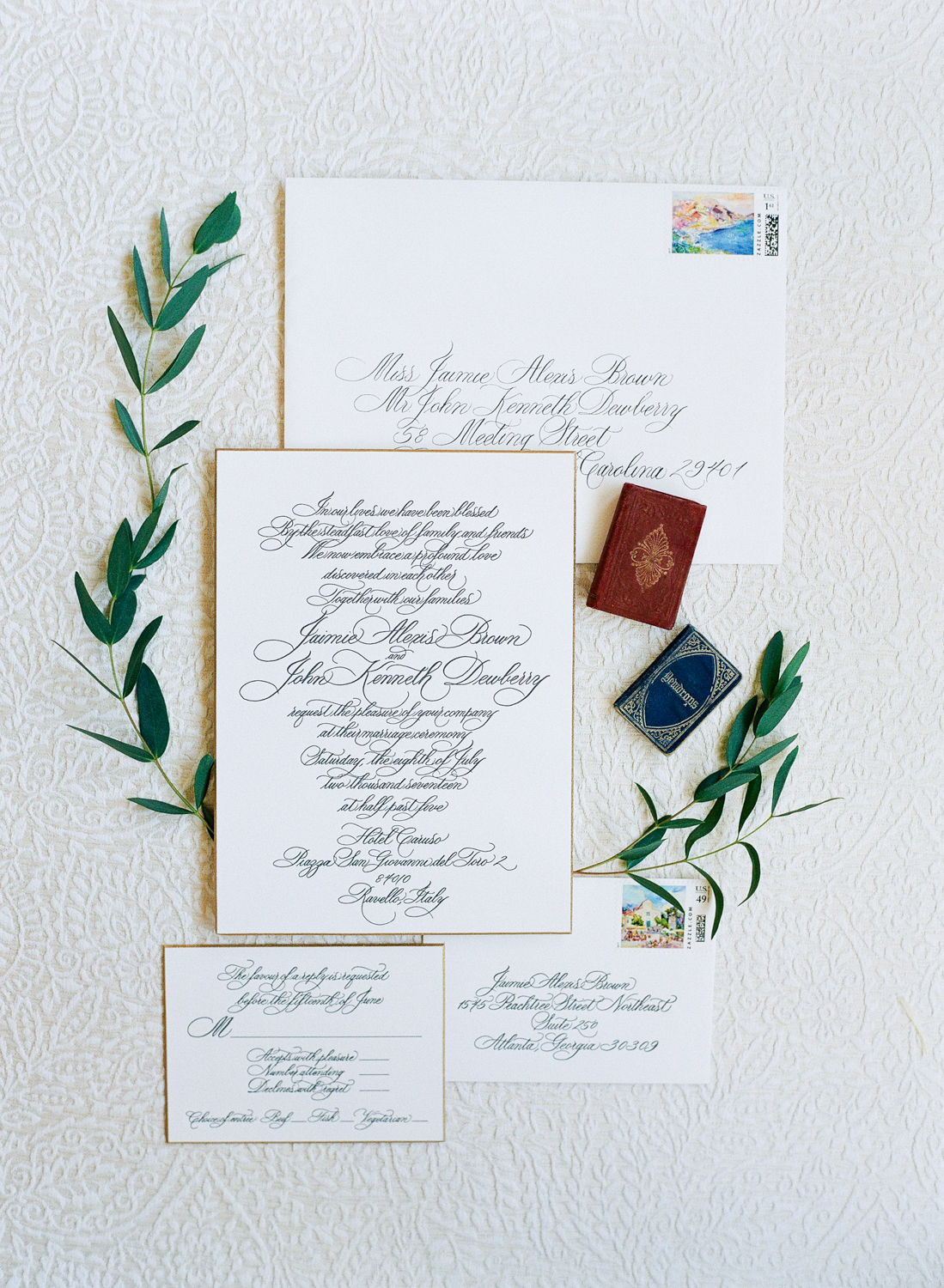 photo by Sylvie Gil
A  hand lettered invitation (calligraphy by Penned by Palmer) was created for this Italian destination wedding.  The contrast really lends to the formality the bride was going for.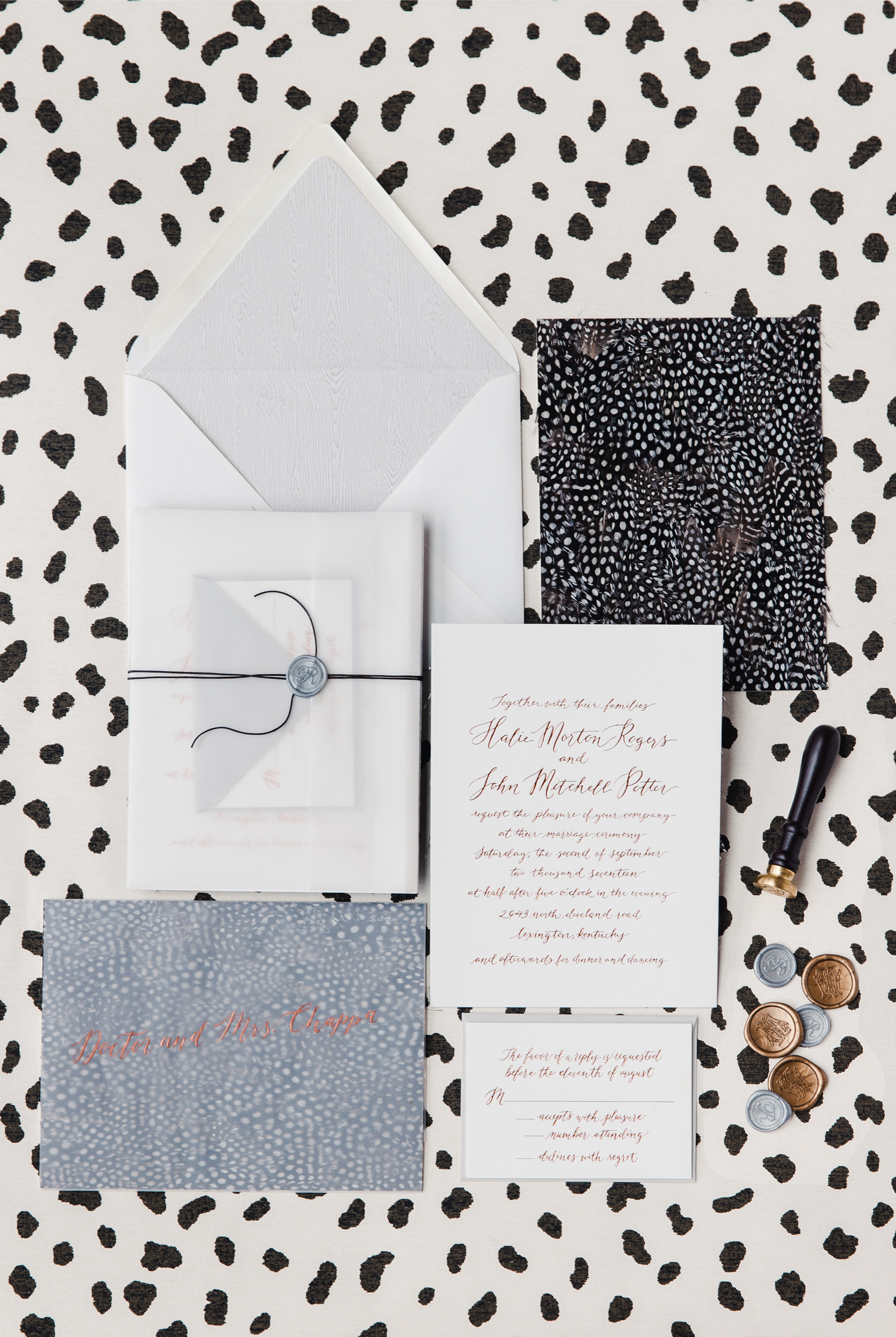 photo by Theo Milo
Still one of our favorite designs of all time, the whole inspiration started with the black and white feathers and drew from there. Even with a twist (like the copper ink and feathered backing), this design will stand the test of time.