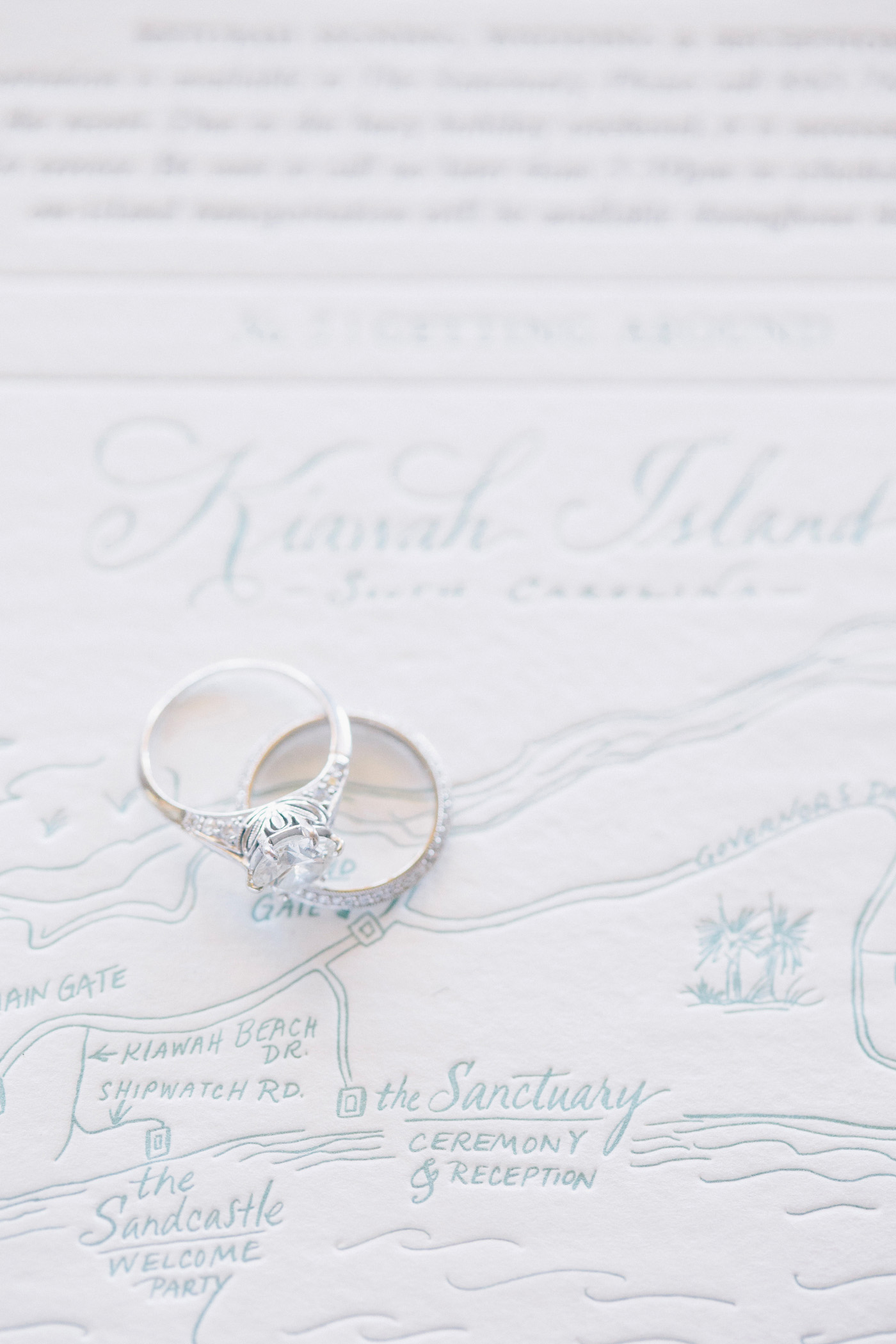 photo by Corbin Gurkin
Maps are definitely having a moment. We are getting tons of requests and are finding new ways to use them as well.  This illustrated version we designed with Elizabeth Jones was included in the wedding welcome guest booklet.  Each location where a party was taking place over the weekend was indicated on the map.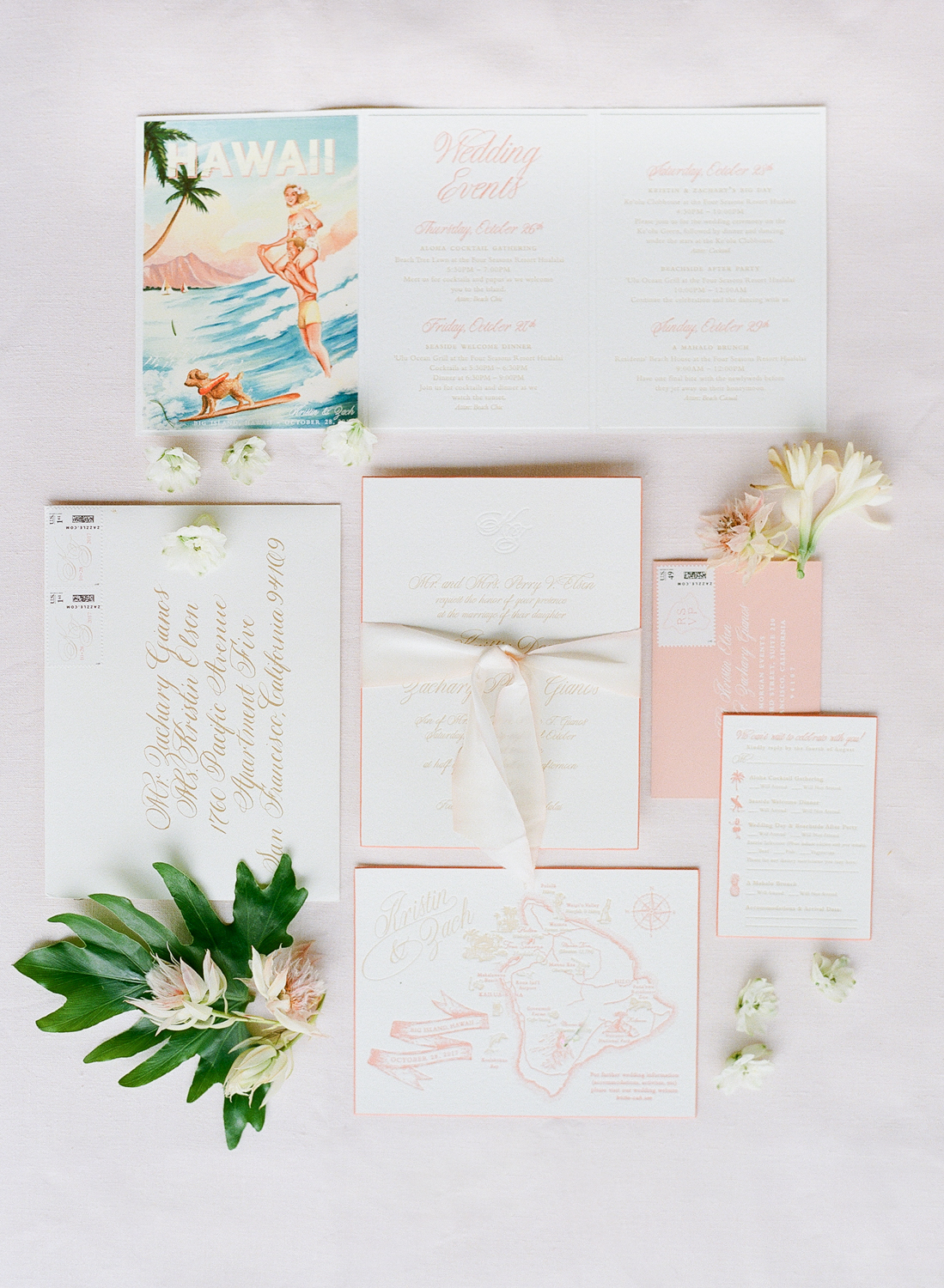 photo by Sylvie Gil
We loved this Hawaii suite we did for Morgan Events, the big Island was featured on this map with all of the details and sweet illustrations coordinating with each party.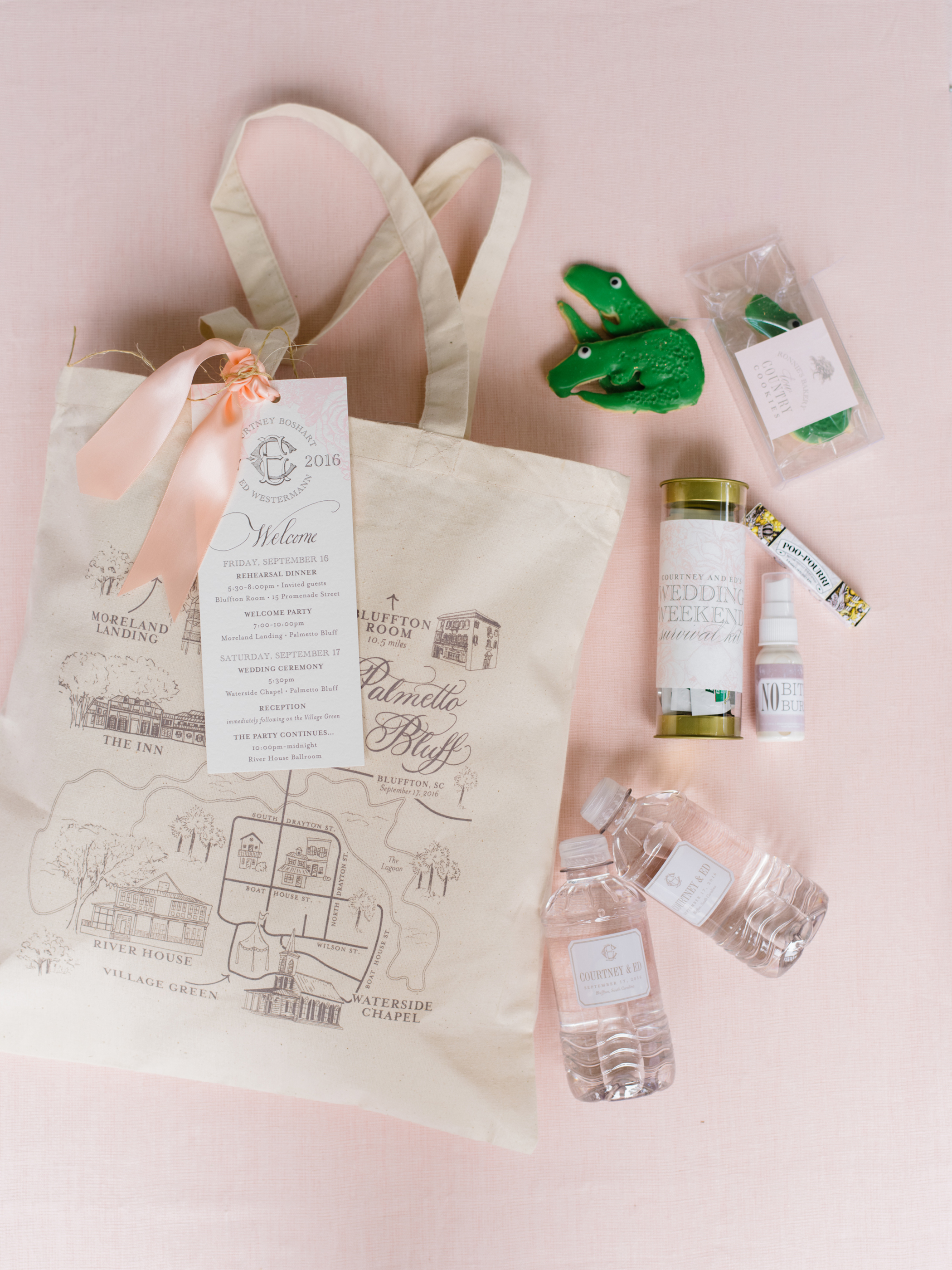 photo by Liz Banfield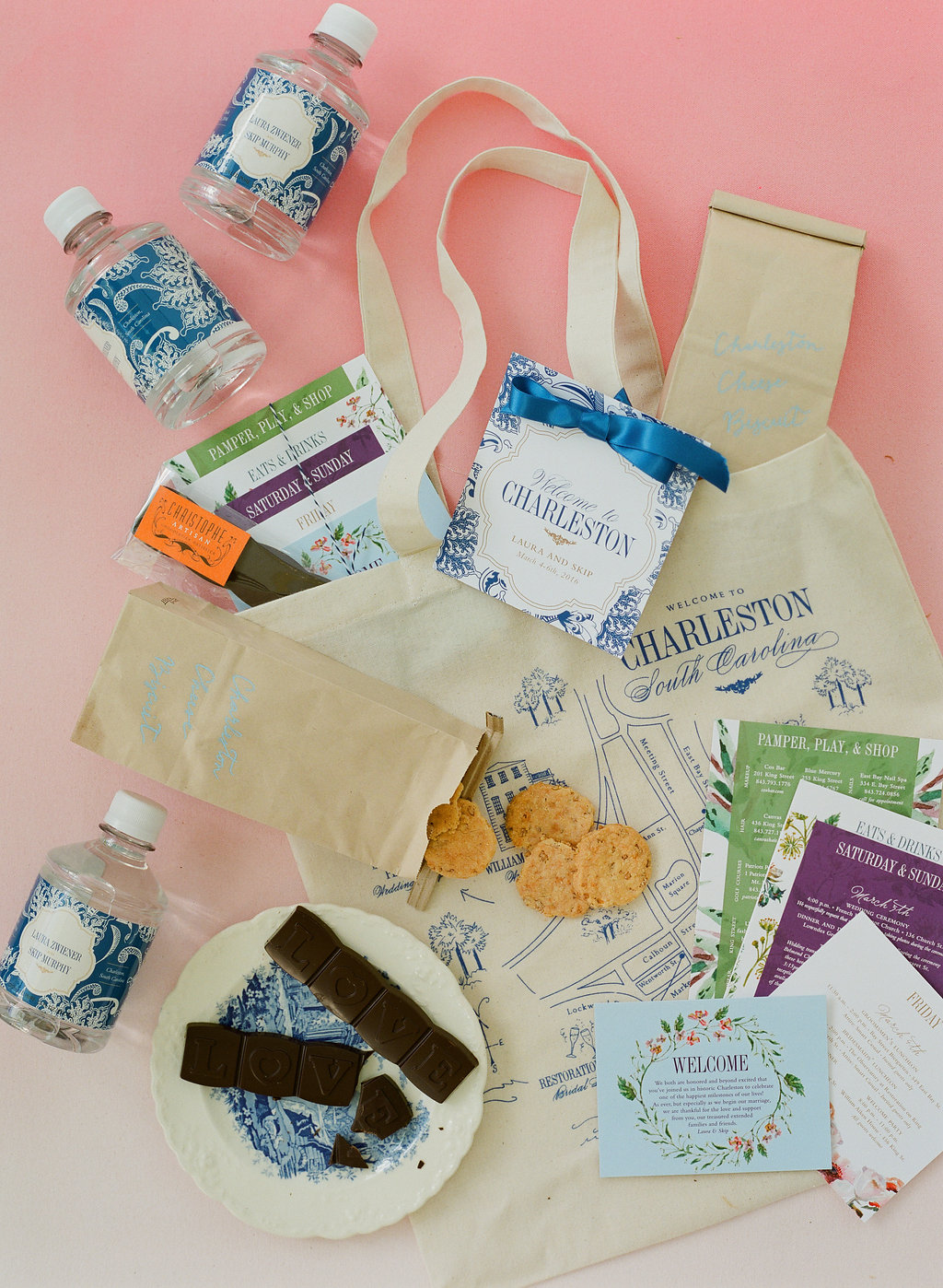 Photo by Corbin Gurkin
Another perfect place for featuring maps are on the wedding welcome guest bags… Especially for fun destination weddings, guests leave with a surcie that they will be thrilled to carry when they get home.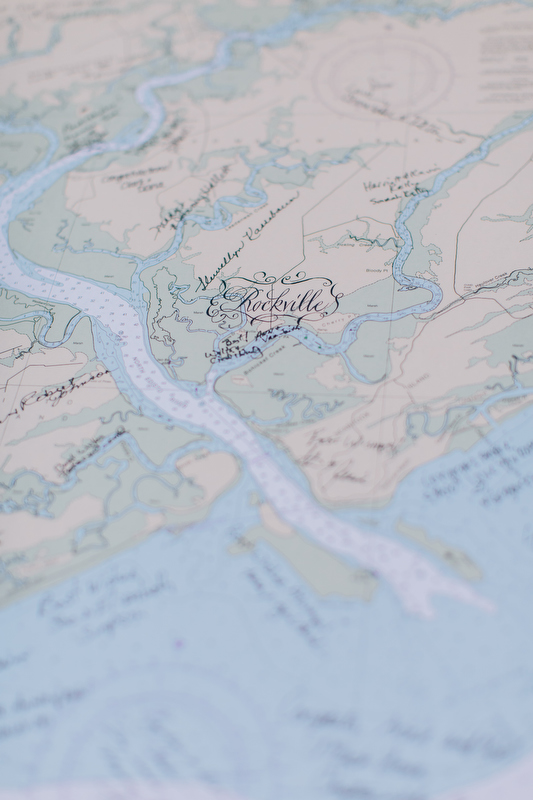 photo by Corbin Gurkin
For this wedding at a Lowcountry waterfront venue, a map of the coastal area was then callgraphied with the area where the wedding took place… It was used in lieu of a traditional sign in book, so guests signed it and then our couple framed it and hung it in their new home.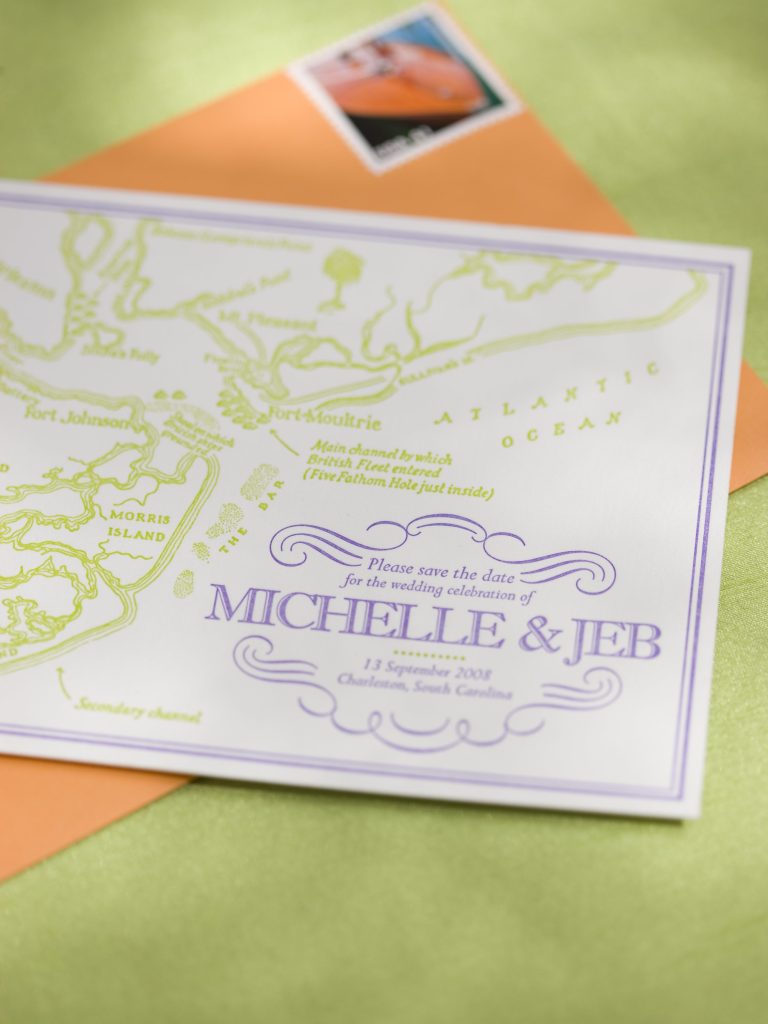 photo by Squire Fox
Here, a colorful map postcard made for a simple but impactful save the date.. We'd love to design a custom map for you!