photos by Corbin Gurkin
Since Pantone just released their color of the year, and it's Classic Blue, we couldn't be more on board. Clearly, our clients have been requesting blue pretty consistently throughout the years, and across all seasons.  Sometimes people think of blue as mostly a "watercolor" or summerish hue, but we're here to change your mind. Here are some of our favorite wedding printing pieces that have been used at winter weddings.  Above, Tara Guerard had a client marrying in Watercolor, Florida in January.  An icy shade of blue was the perfect fit nodding to the location, time of year, and the traditional "something blue".
photo by Corbin Gurkin
Nothing says "classic" and timeless than navy blue.. .more so than a Black in our humble opinion. When going a traditional route for the invitation, it offers something a little different for guests.
photo by Theo Milo
It can also be used to set the tone for a fun but also sophisticated look. If this was black and white it would have a completely different feel. We love the pattern requested by this bride, which was inspired by some wallpaper that she fell in love with, and lightens up what could have been a dark and stuffy look.
photos by Sarah Kate photo
Of course, blue is a color that works in ombre, or a "watercolor" look because of the range…
photo by Liz Banfield
Blue offers an almost "royal" look when used and countered in the right way. For a New Year's day wedding, a darker and lighter blue combo was used throughout with many mixed patterns.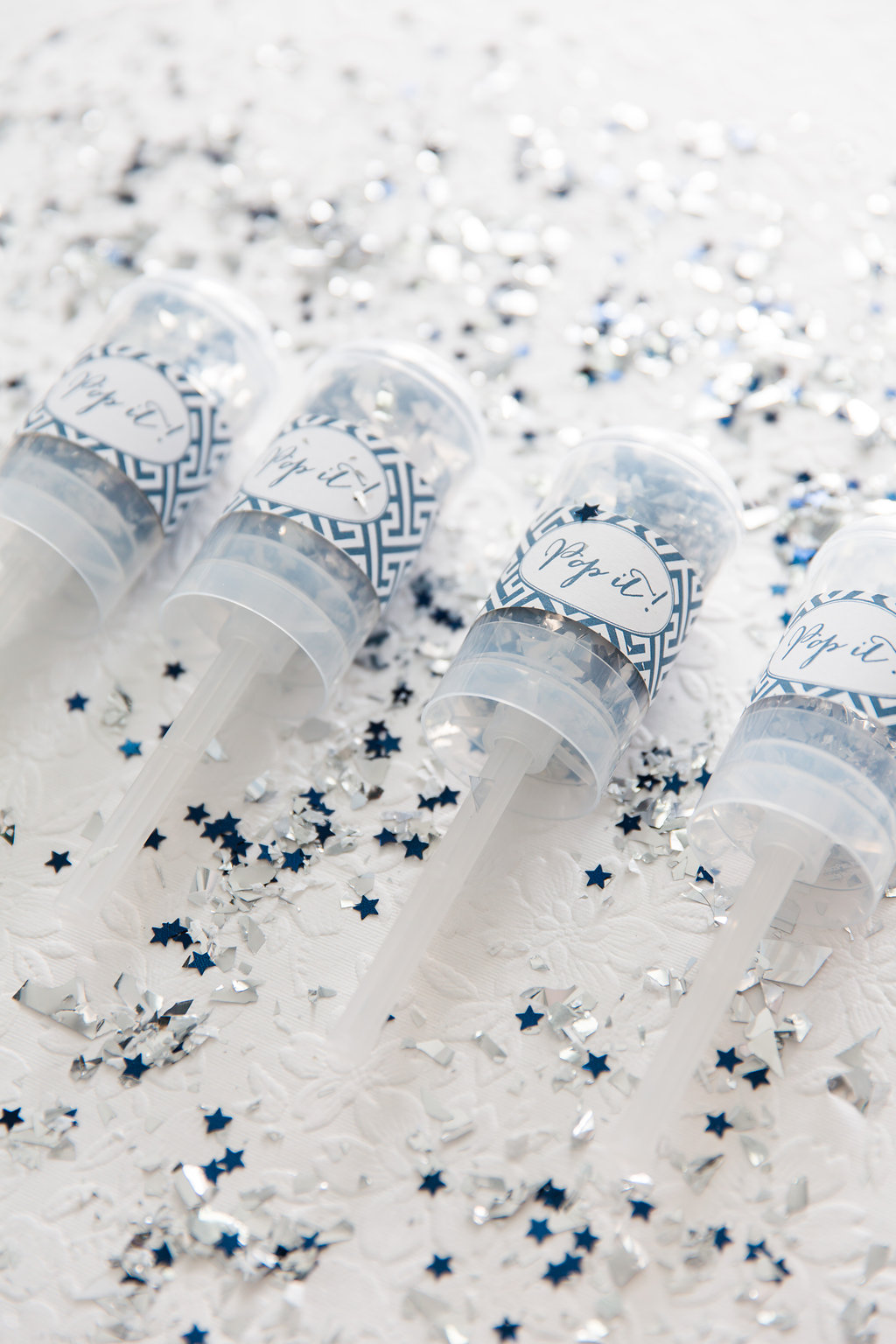 photo by Corbin Gurkin
Don't forget to end the night with one last pop of color and celebration! These custom confetti poppers are so fun in classic blue and white.