photos by Jose Villa
Ceremony programs are kind of a case of anything goes… Simple or informative- adding to the design or simply serving the purpose of listing the order of service. They can be booklets, single cards, fan shaped, etc so here are many of our recent ones, that will maybe give you some different ideas. The wedding above featured a custom watercolor illustration of the wedding ceremony venue.
photo by Liz Banfield
This double sided single card was simple yet sophisticated. It did have a touch of design, but stayed the course of traditional ceremony program information.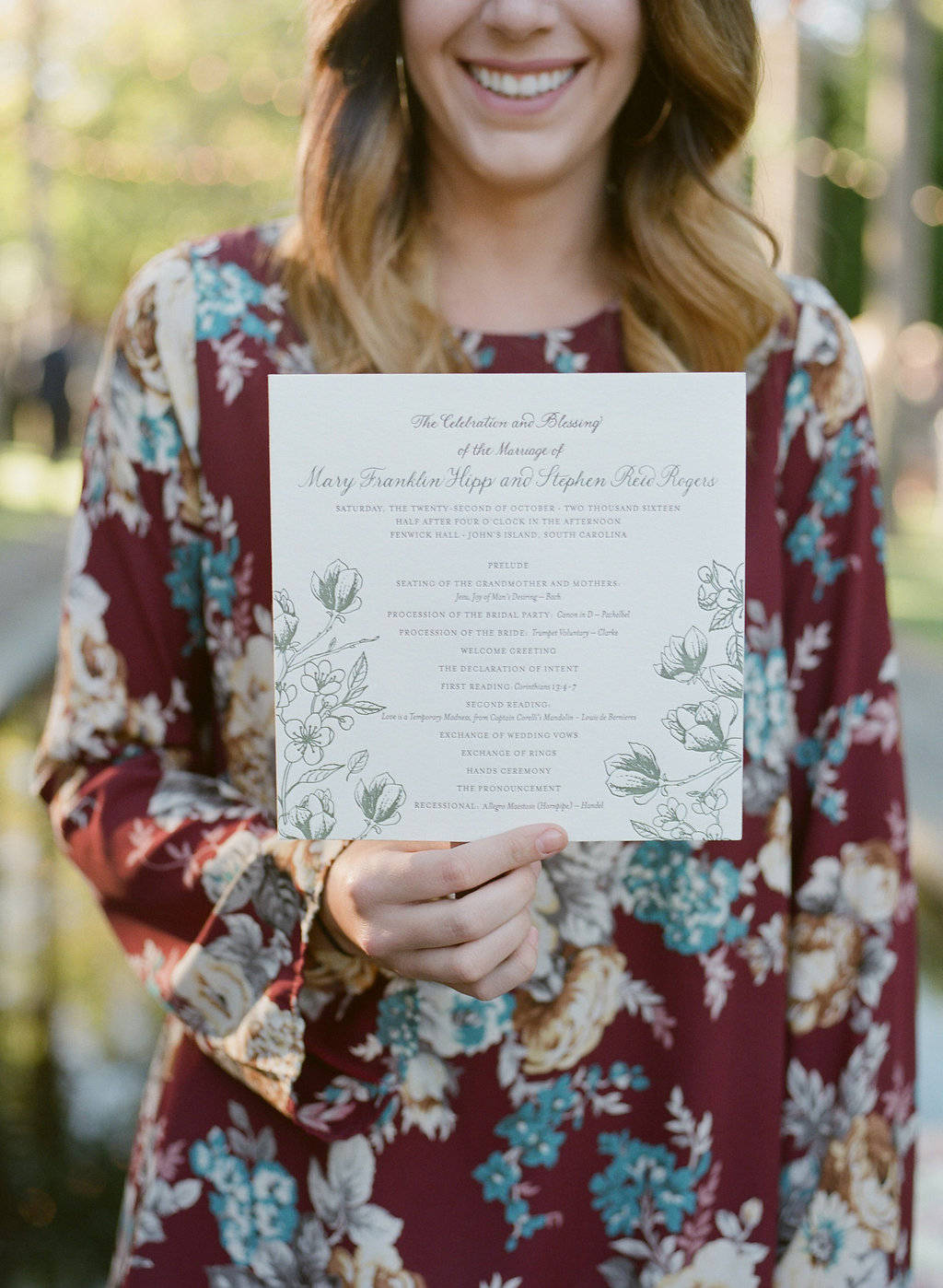 photo by Corbin Gurkin
A square card on our rich textured and thick paper featured letterpress floral notes.  Something like this framed after the wedding would make a pretty piece of artwork for the couple's home.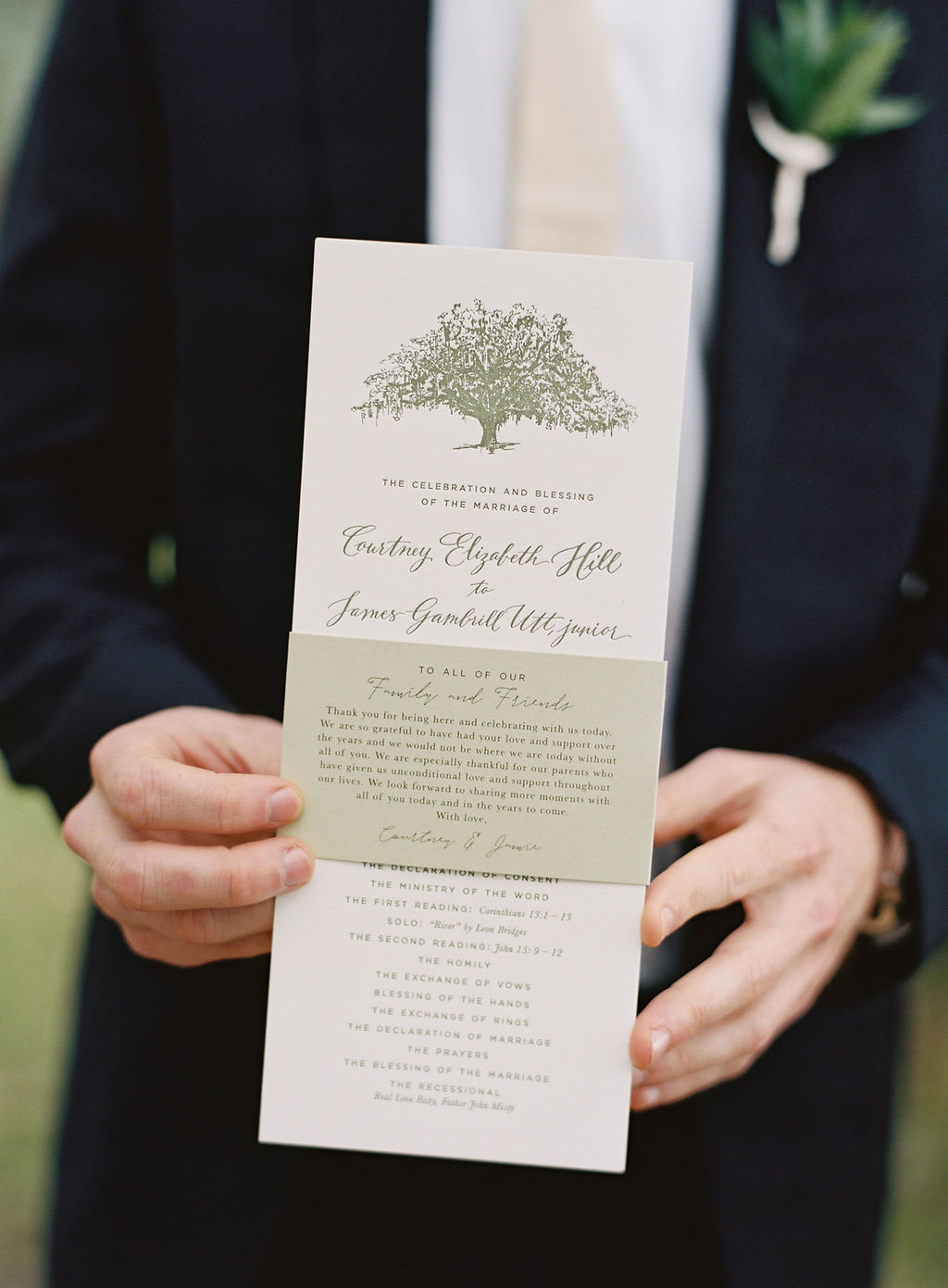 photo by Tec Petaja
This single card program included a letterpressed belly band with a personal note from the couple. This was a great way to include that addition without taking away from the space needed for the order of service and wedding party information.
photo by Liz Banfield
Some of our favorite programs to date are ones that we created custom paper covers for based on a flora/fauna theme that was used throughout the wedding designs.