photo by Corbin Gurkin
If you are starting to think the holidays, we've got you covered!  We love working with past and new clients on creating custom cards.  Letterpress or not, or an addition of a photo, the sky is the limit for designs.
photo by Jessica Claire
Also, we are seeing a rising trend in New Year's cards… Mostly because people get so busy and then they feel as if cards get lost in the shuffle, but whatever it is it works! And, another thought is announcing a new baby in conjunction with the holidays if it works.
photo by Corbin Gurkin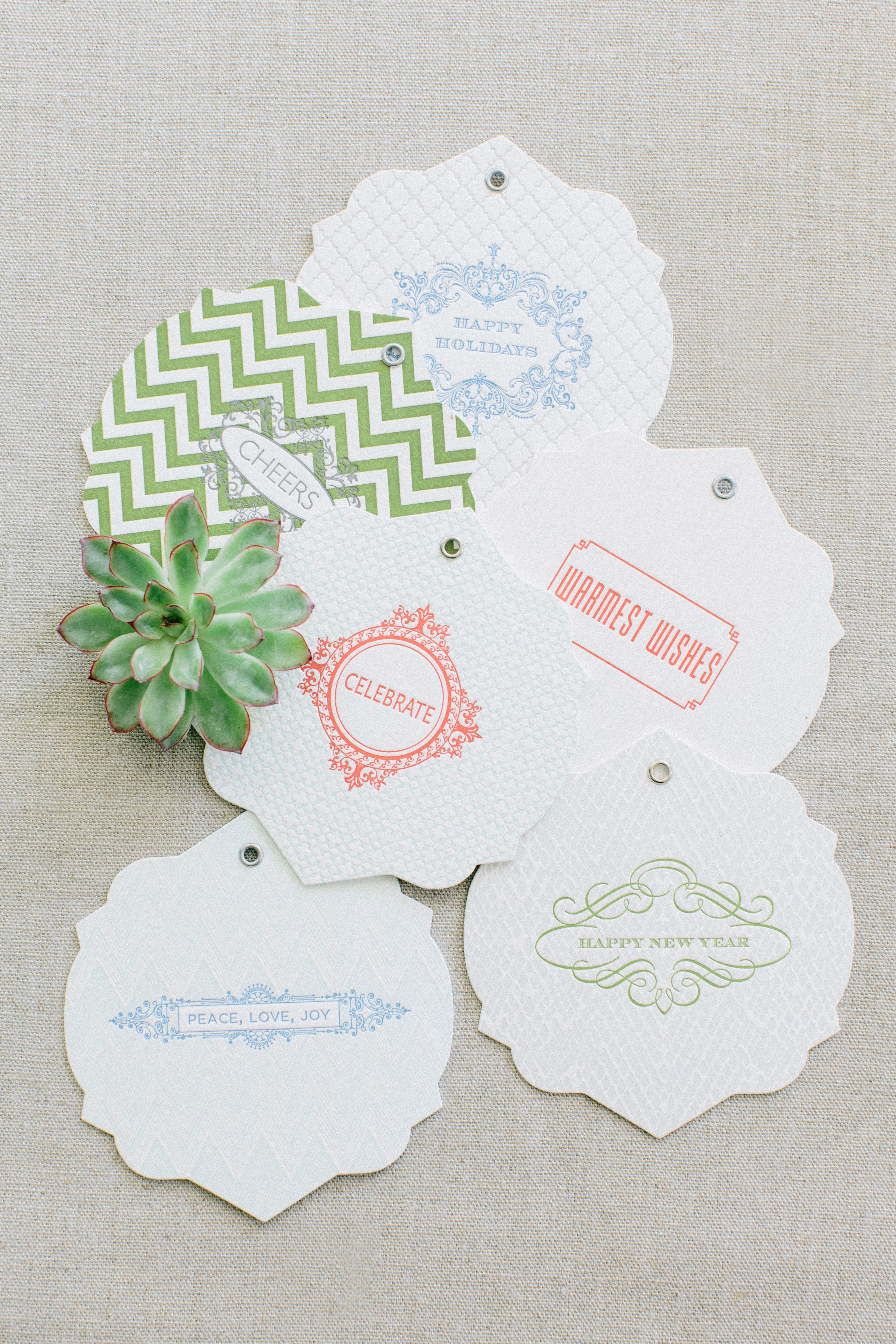 photo by Corbin Gurkin
Another thought is to hostess gifts, with so many parties during the season. We have many small yet thoughtful ideas like our custom printed matchbooks (how cool for a hostess to have their own matches or printed cocktail napkins). Our "surcie" tags are also very popular as a gift on their own, or as a finishing touch on your own gift.
photo by Corbin Gurkin
And of course, weddings around the holidays can be very elegant and a note to the season without being so obvious…
We'd love to create something special for you, so reach out!