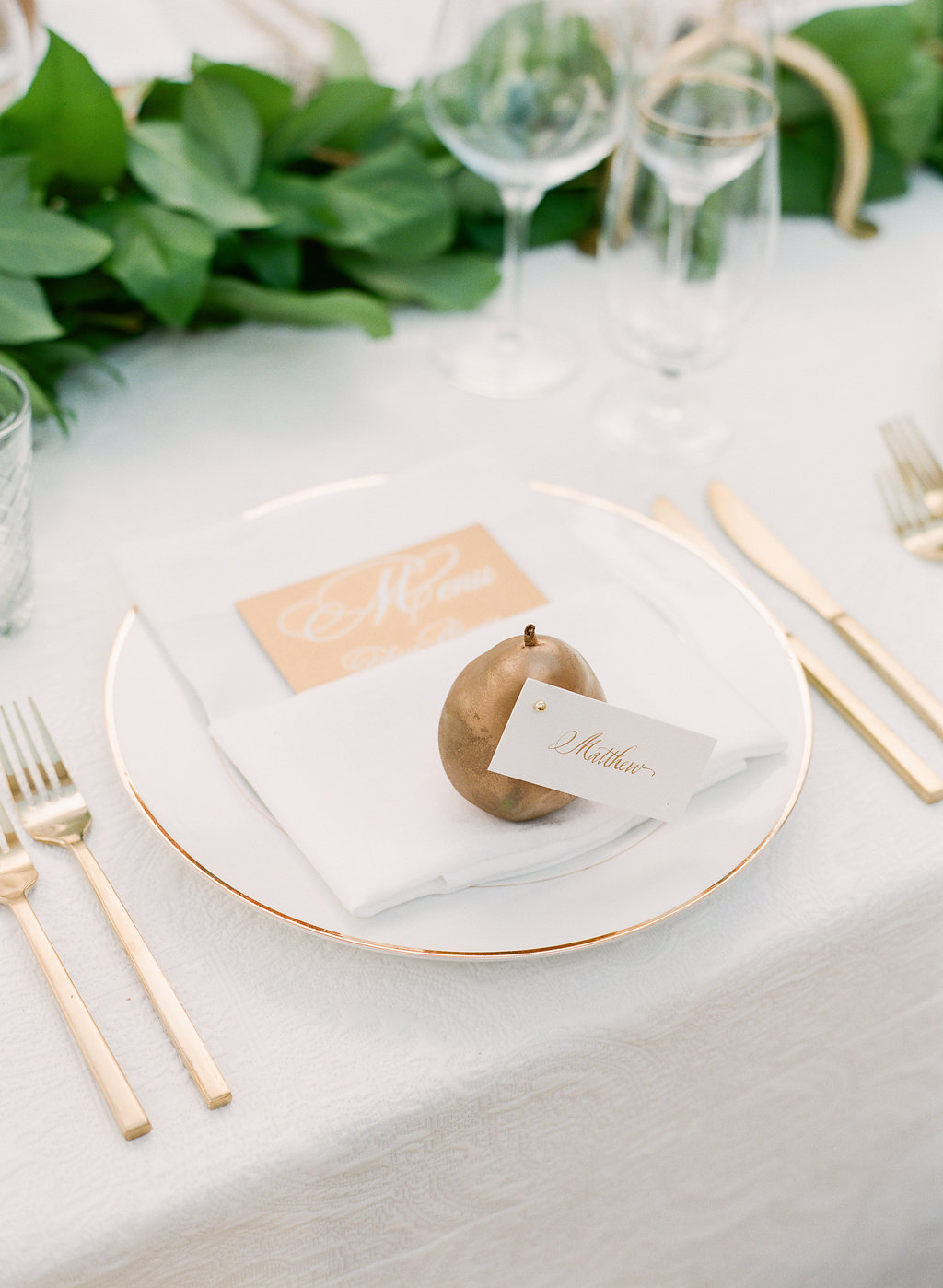 photo by Corbin Gurkin 
Just like menus, or seating cards, place cards and table top can have a feel for the season of the wedding also. Some of our favorite designs we have created for fall fetes are being shared today.  Like the combination above…With a gold metallic paper menu and white printing, a simple white paper tag with gold ink completed the sophisticated setting. Design by Tara Guerard.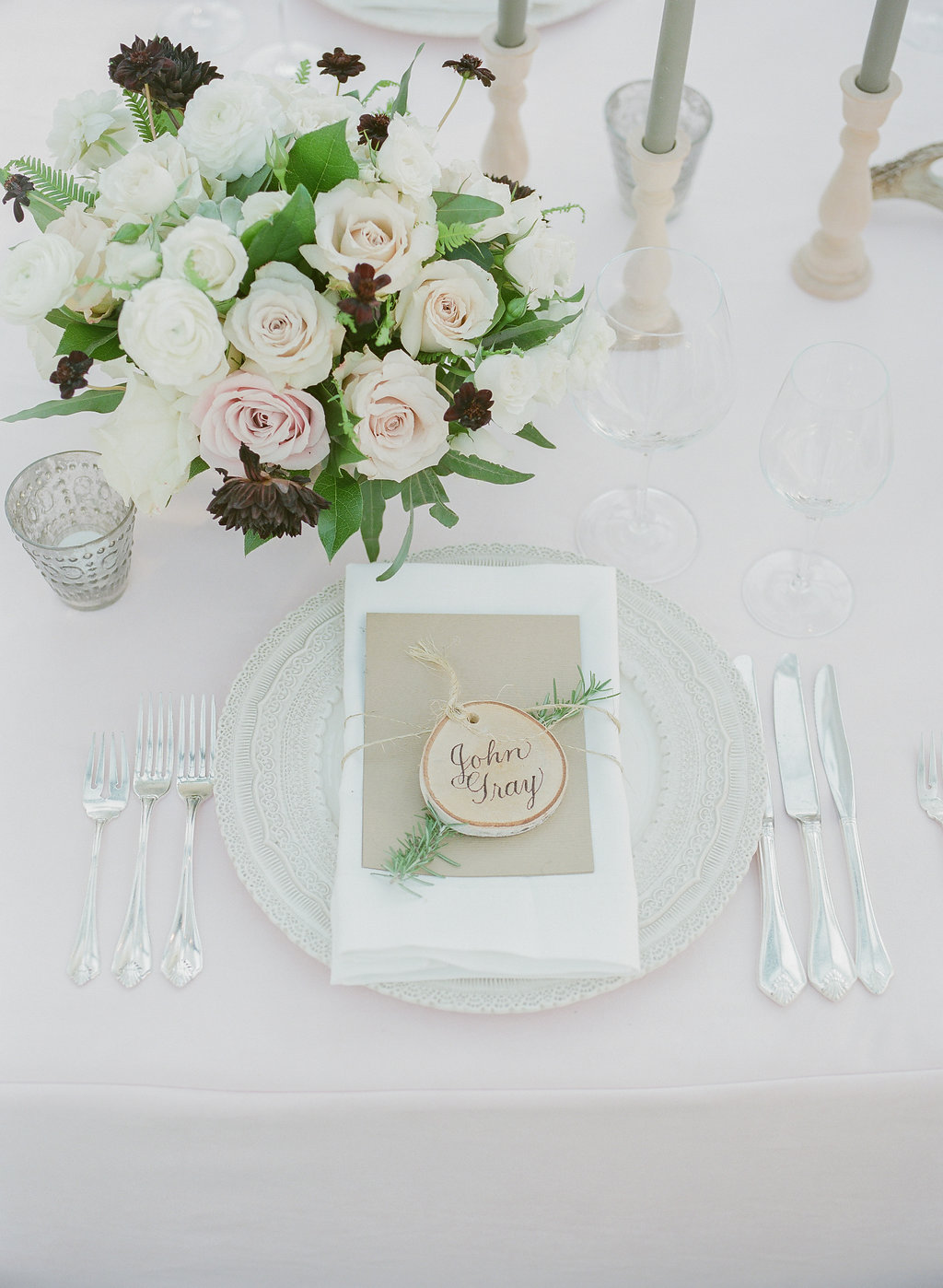 photo by Corbin Gurkin 
For a fall wedding with lots of natural elements, birch slices were hand painted by Claudia Engel and accented with fresh rosemary sprigs. These definitely went home with guests that evening… These could easily double as sweet Christmas ornaments.
photo by Liz Banfield
For this wedding with a mix of chic and rustic, modern and traditional, and warm tones wooden tags painted with metallic ink added depth and interest to this gorgeous tabletop, designed again by Tara Guerard.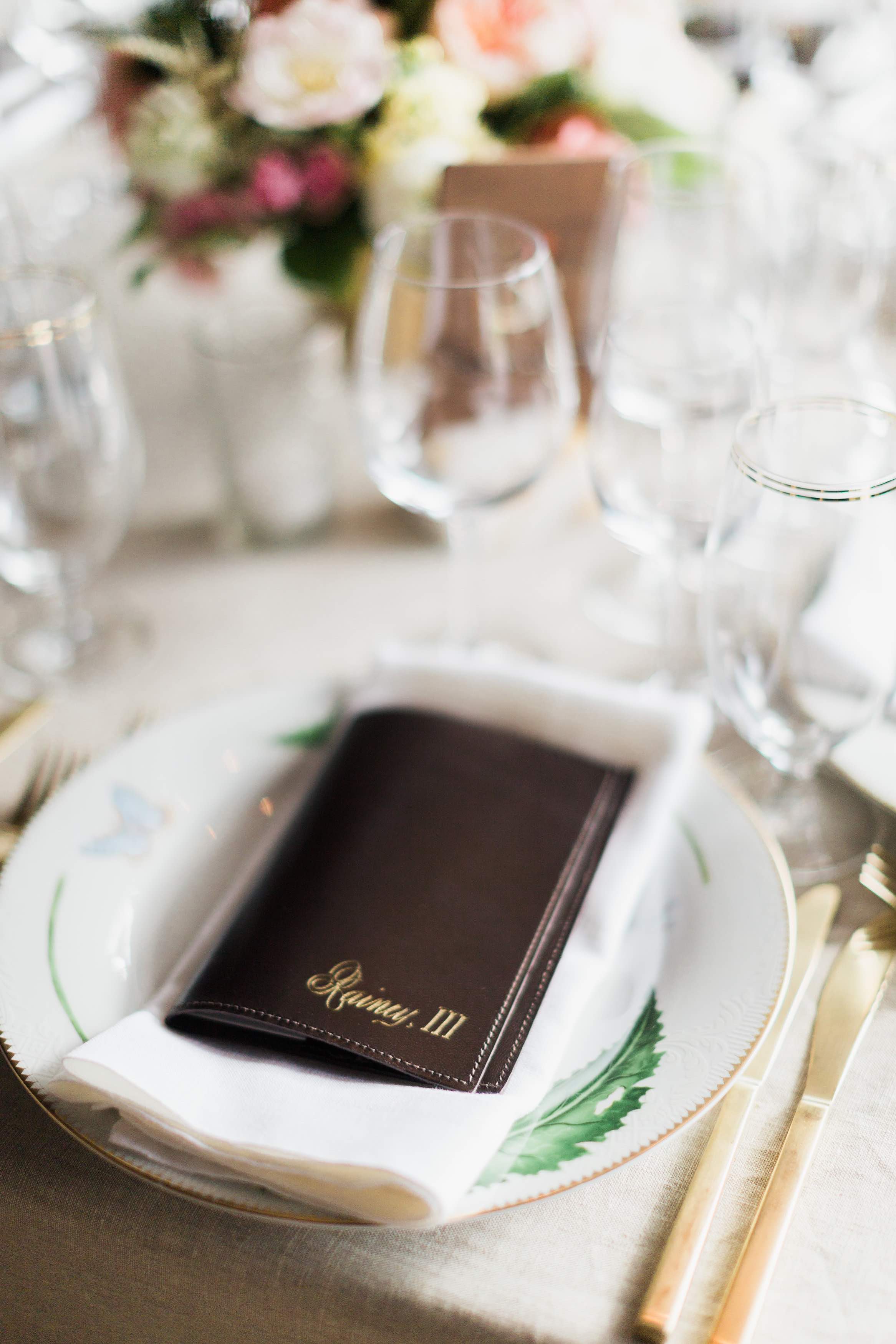 photo by Corbin Gurkin 
For another tabletop needing a counter balance between feminine and mountain masculine (this was a wedding in Aspen, Colorado), leather bound menu books heavy enough for the fall season sat atop bold florals and pretty china. The leather booklets were imprinted with guests' names as another take home place card.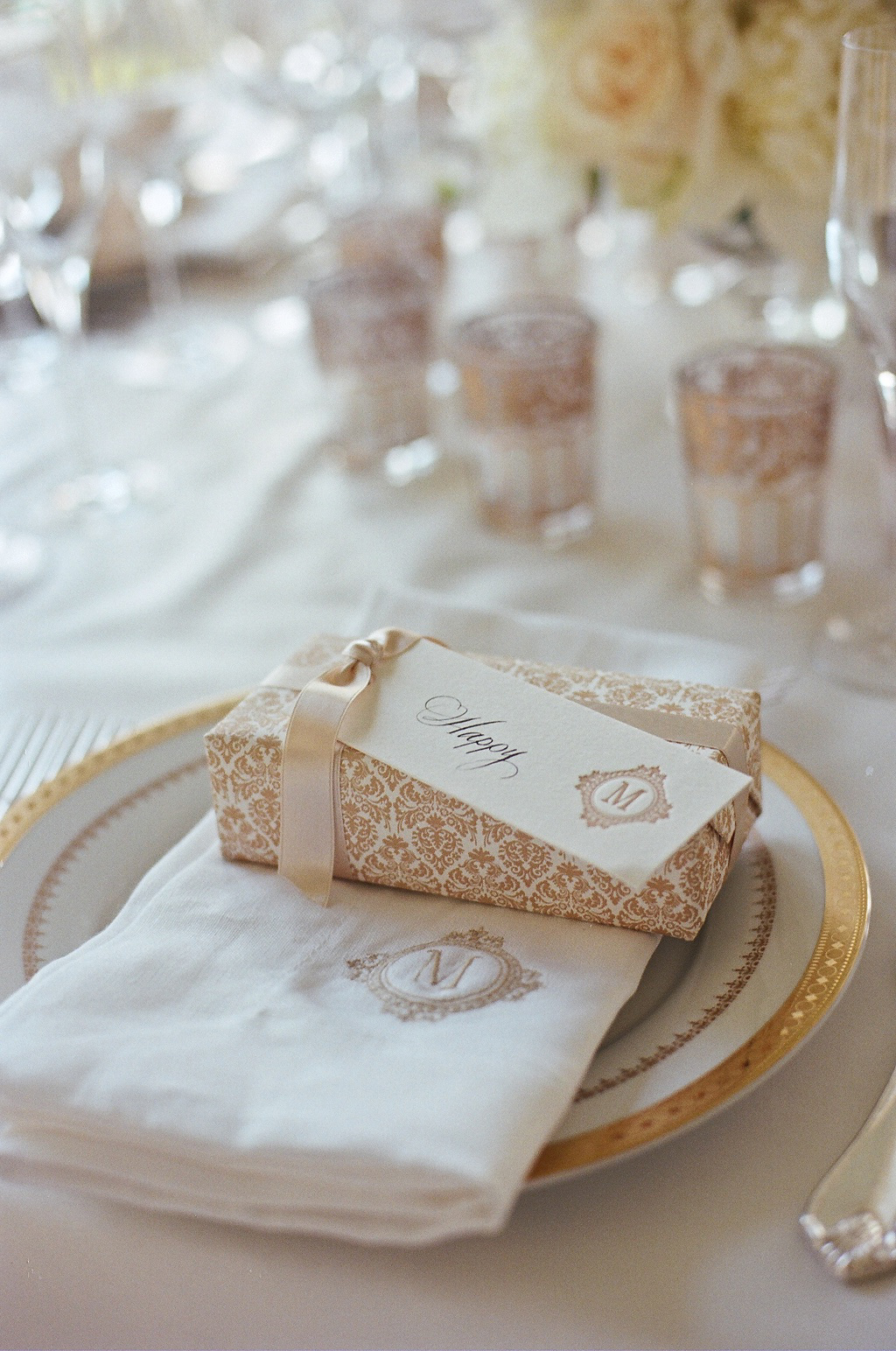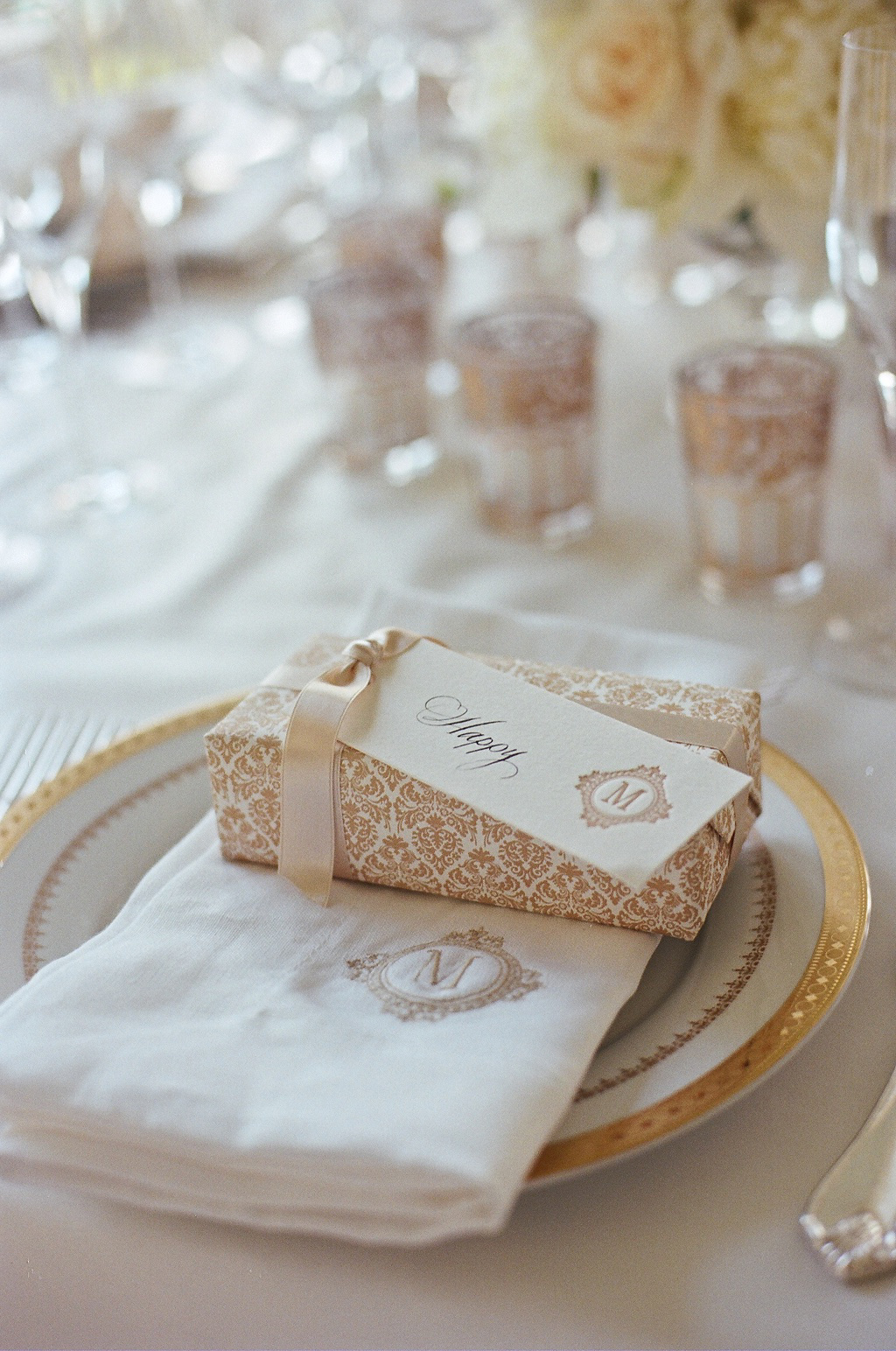 photo by Liz Banfield
A palette of champagne and ivory is so seasonal that it could work for any season!  We designed a custom monogram for this couple, to be used in many areas throughout the wedding design. Even though this was a more intimate wedding, we went ahead with letterpressing a bigger amount of monogrammed tags in a larger size, that could then just be used where ever the need popped up, like here with the place tags.
photo by Melanie Mauer
Finally for this fall fete with a layering of textures and colors, leather tags were emblazoned with guests' names as place cards and tied to the copper printed menu cards. These were substantial leather tags that guests could take home and use for so many things – luggage tags, etc.