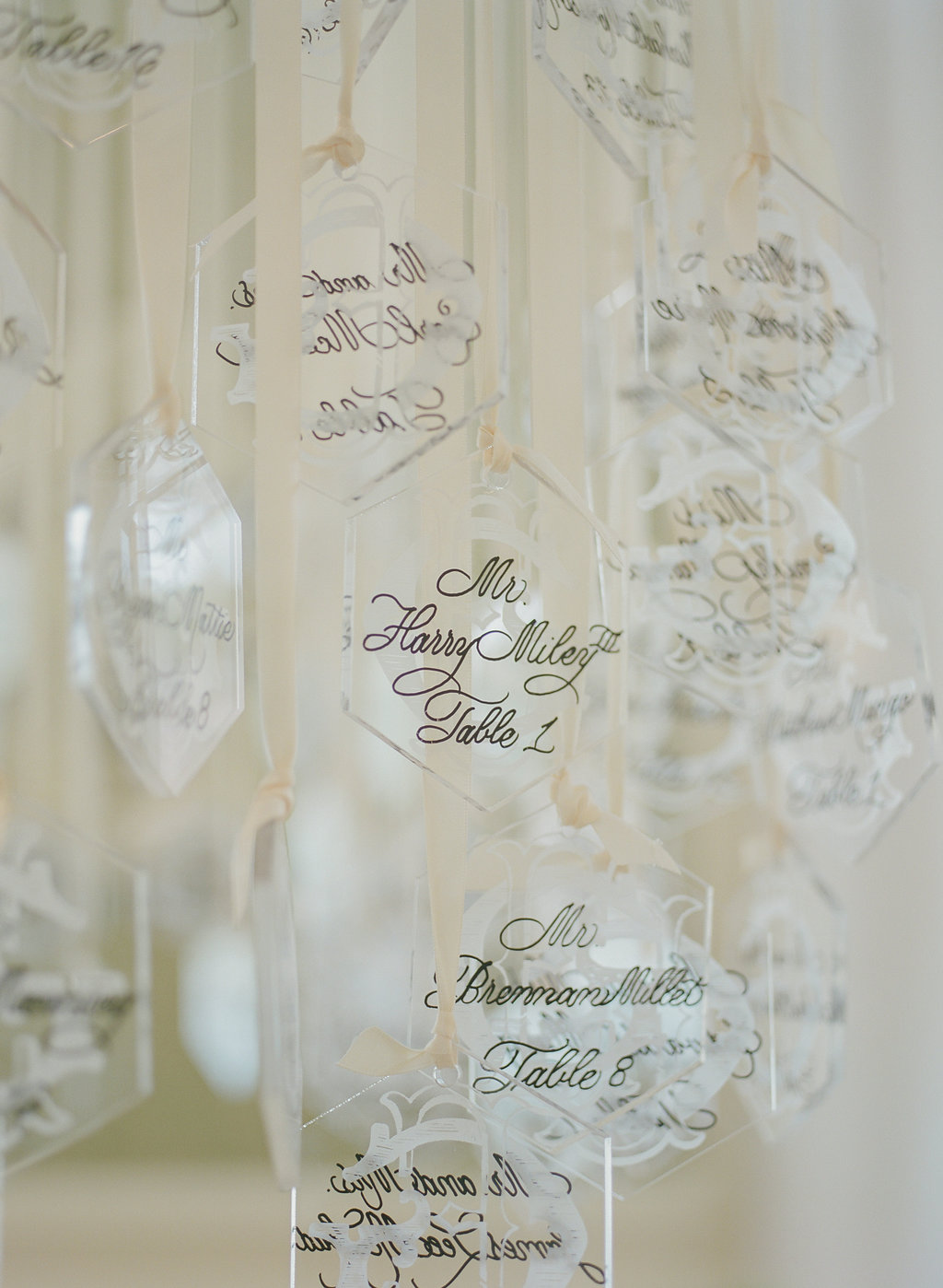 photo by Corbin Gurkin
Wedding design often considers the season, so why shouldn't printed pieces? Here are just a few ways we have designed printing elements according to the weather outside. For a glamorous winter wedding in Charleston with a simple black and white theme- clear acrylic cards were etched with the custom monogram, and then calligraphied with guests' seating assignments. Like little snowflakes falling from the sky.

photos by Corbin Gurkin
We think it's safe to say that Spring and Flowers go hand in hand. So, a pretty palette of pastels die cut in complimentary floral shapes made for springy seating cards.
photo by Liz Banfield
We love using different or unexpected items for seating cards… Tara Guerard often uses this area as a design moment, as she did here.  Copper garden tags were hand written (by Elizabeth Jones) and "planted" in rye grass garden boxes. Perfect for a wedding with a summer feel.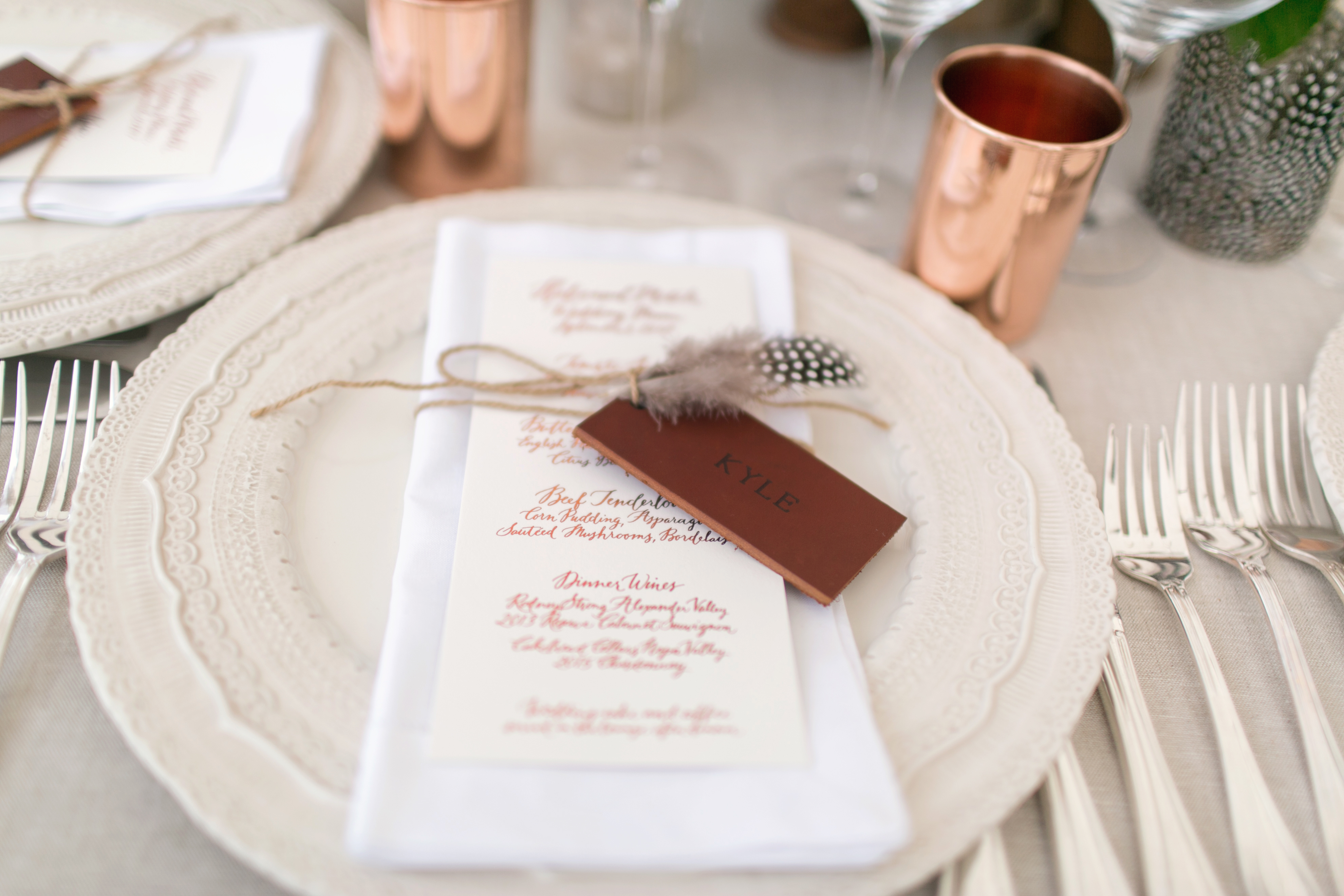 photo by Melanie Mauer 
Fall inspiration typically brings different materials, textures, and colors. We foil printed this dinner menu with metallic copper ink.  Leather tags imprinted with guests' names were tied off with twine and a little hint of guinea feather.