photo by Melanie Mauer
Fall wedding season is officially here!  At least, in the printing world it is.  One of the main trends we are seeing for fall is the new metallic- Copper. For this wedding wedding, metallic copper was foil printed onto textured paper with guinea feather backing.
photo by Corbin Gurkin
Colors that are interchangeable throughout the year can be more pertinent to the season based on material… Green is perfect for spring in a grosgrain or linen, but in velvet its perfect for the fall.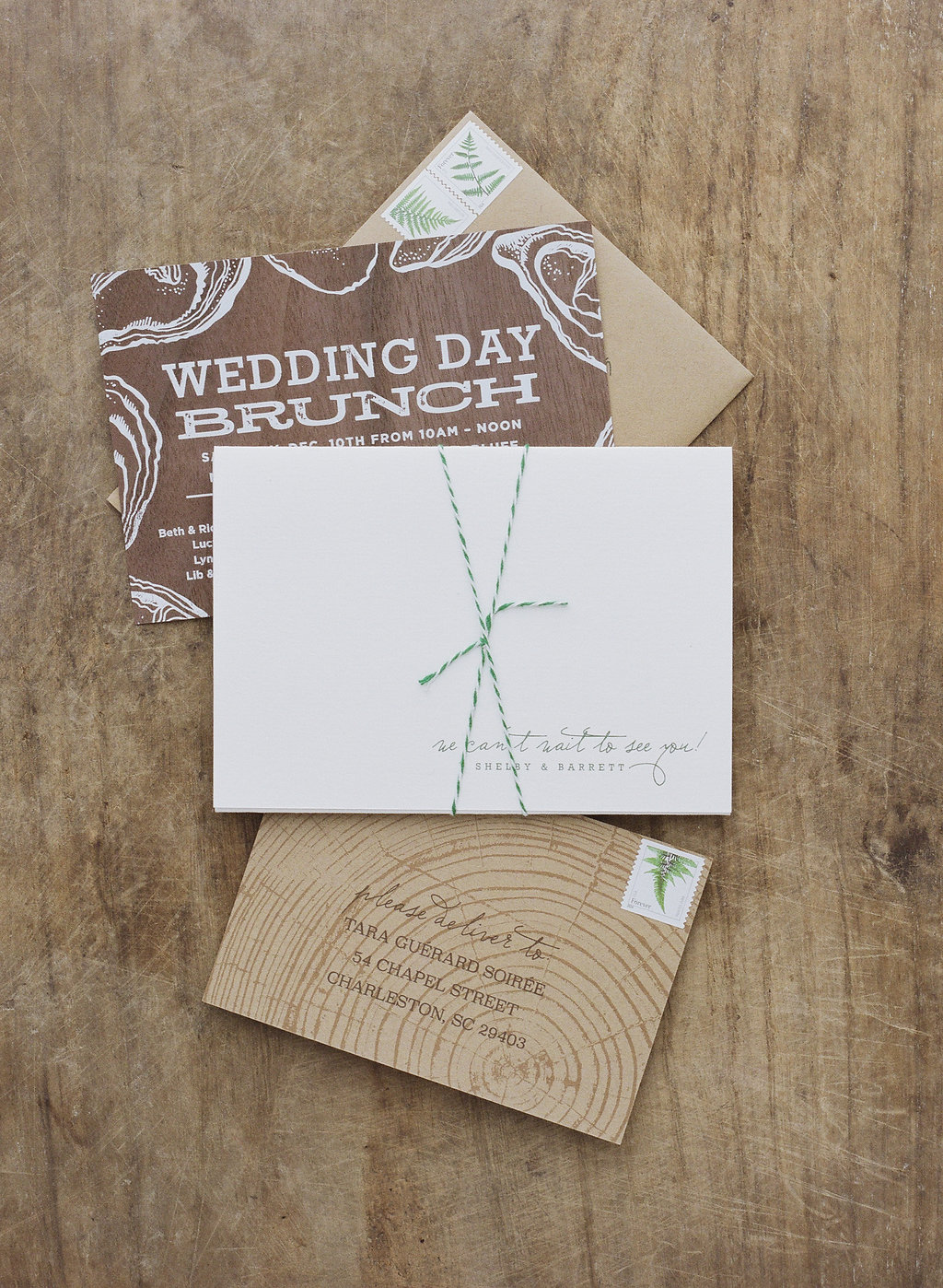 photo by Corbin Gurkin
Of course, fall themes lend themselves to more natural notes, wooden paper, fern frond postage find themselves in perfect placement.
photo by Elizabeth Messina
Of course tradition works all year round, but with a tiny twist like chocolate brown instead of black ink, it becomes seasonal.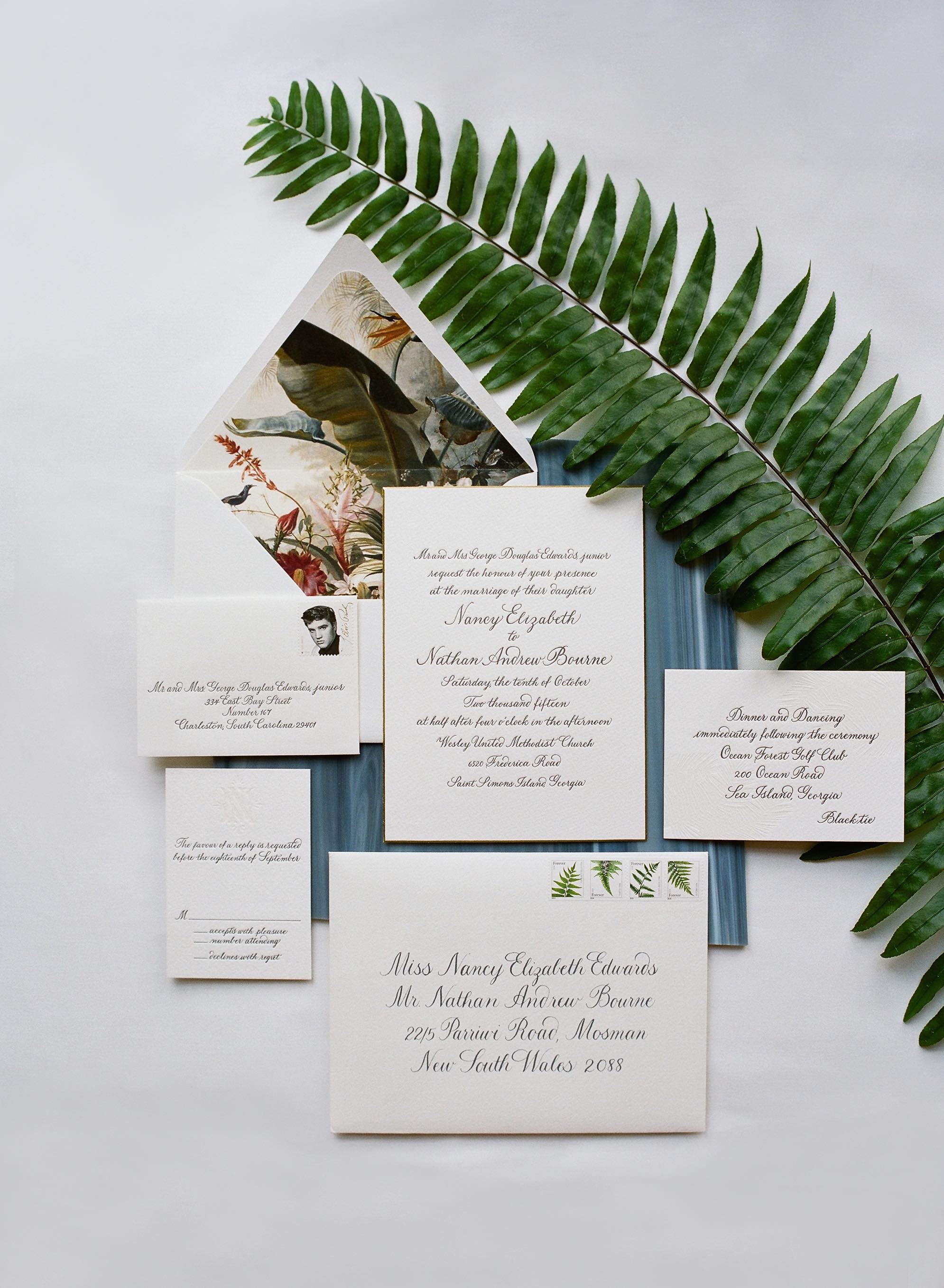 photo by Liz Banfield
For this twist on tradition, we designed a fall specific foliage envelope liner.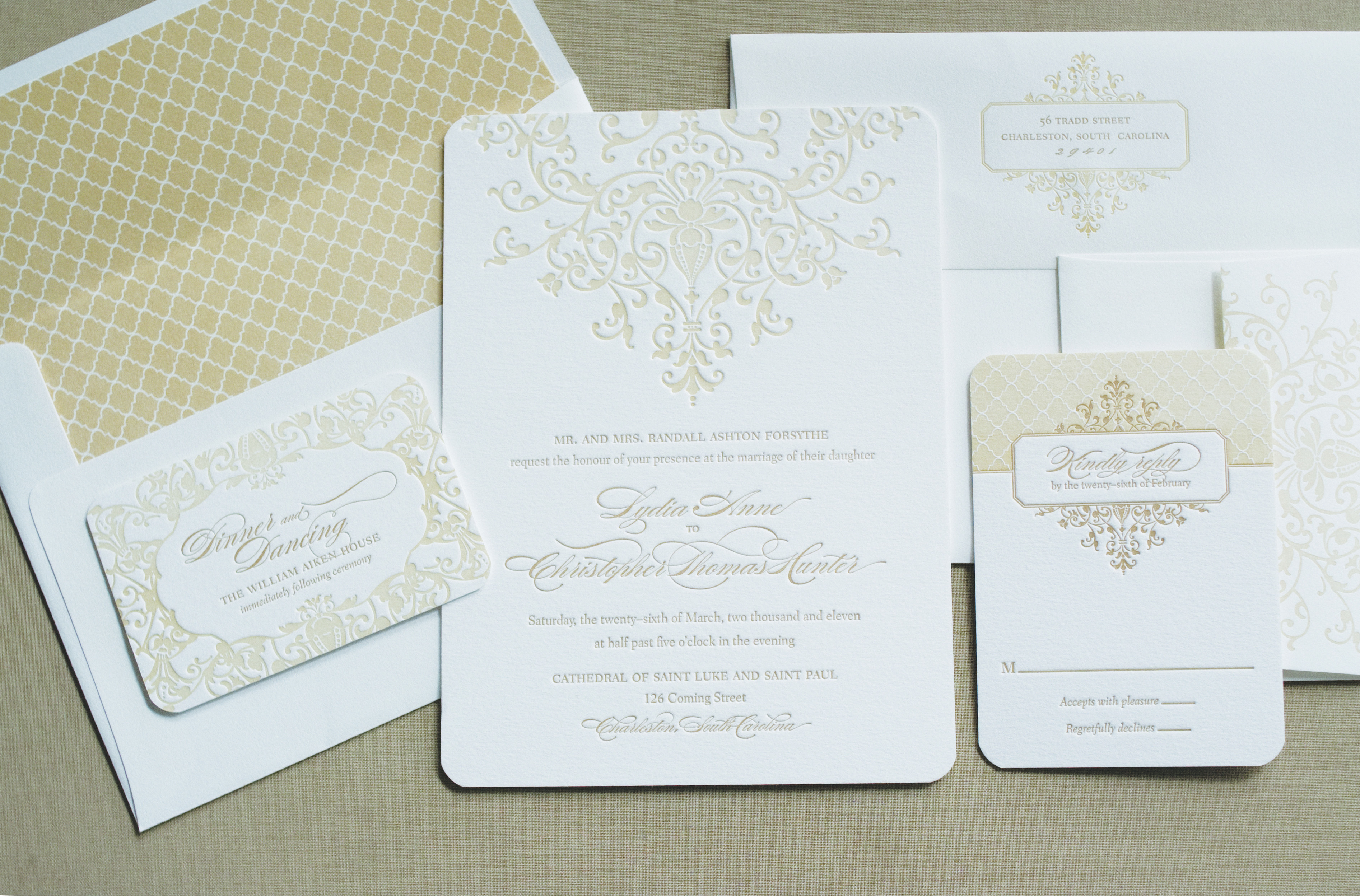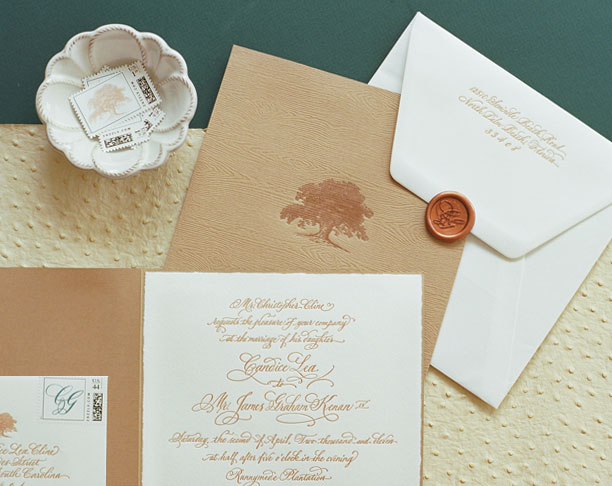 photo by Liz Banfield