photo by Ryan Ray
Packaging details have become an integral part of wedding printing and branding details.  We are always trying to keep it fresh and creative when it comes to packaging details.. For this client's welcome bags, all of the goodies inside needed custom packaging. So, we ordered the cheese wafers in bulk and repackaged them in matching boxes with custom stickers. A monogrammed sticker topped the locally made Candlefish candles, custom printed matches accompanied of course.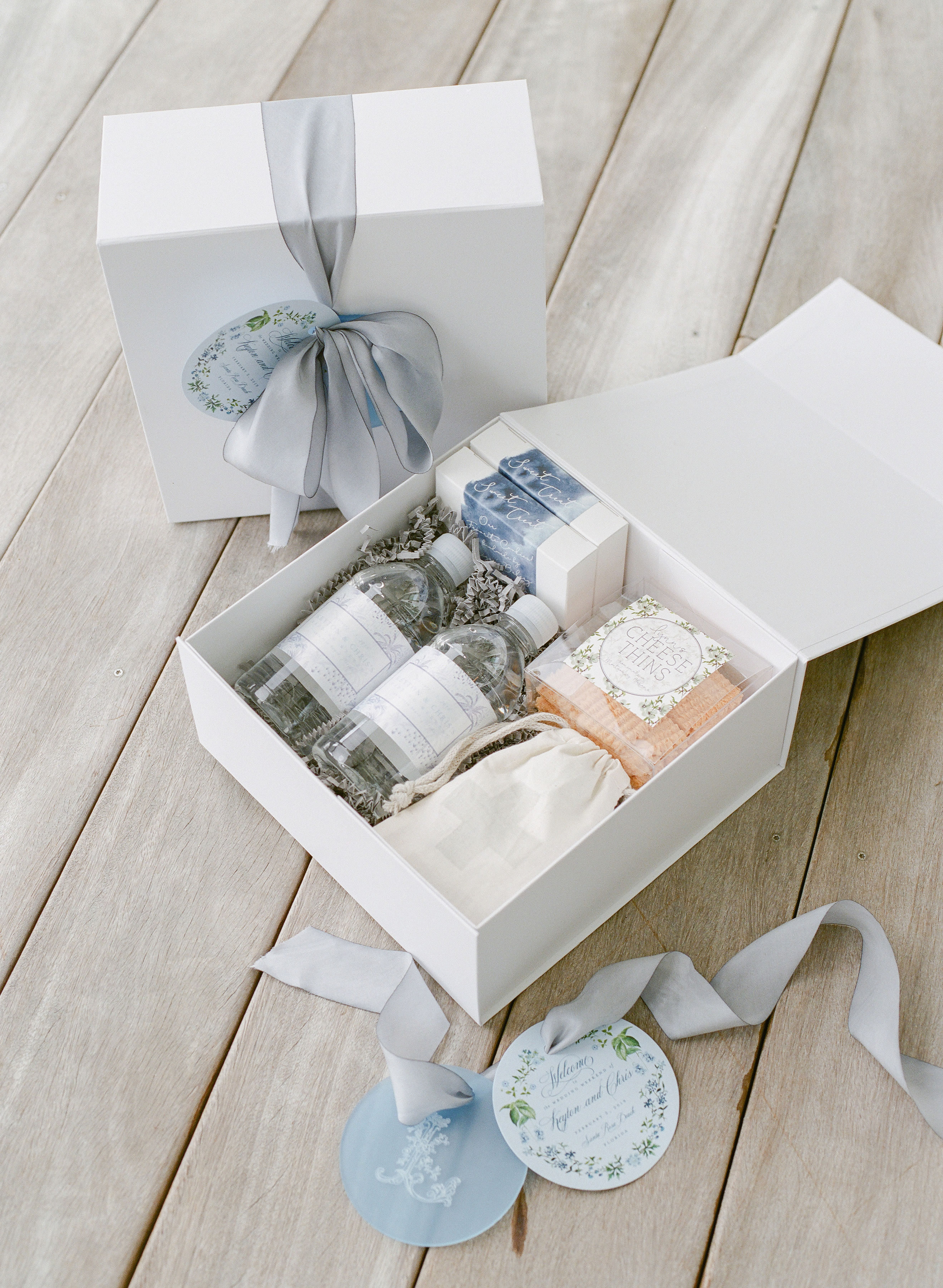 photo by Corbin Gurkin
For this wedding welcome which started as a plain white box.. gets a laser printed acrylic tag and a pretty designed and printed with info to match. Simple muslin pouches for the ER Kits are printed, and local candy treats are packaged in boxes with printed paper bands.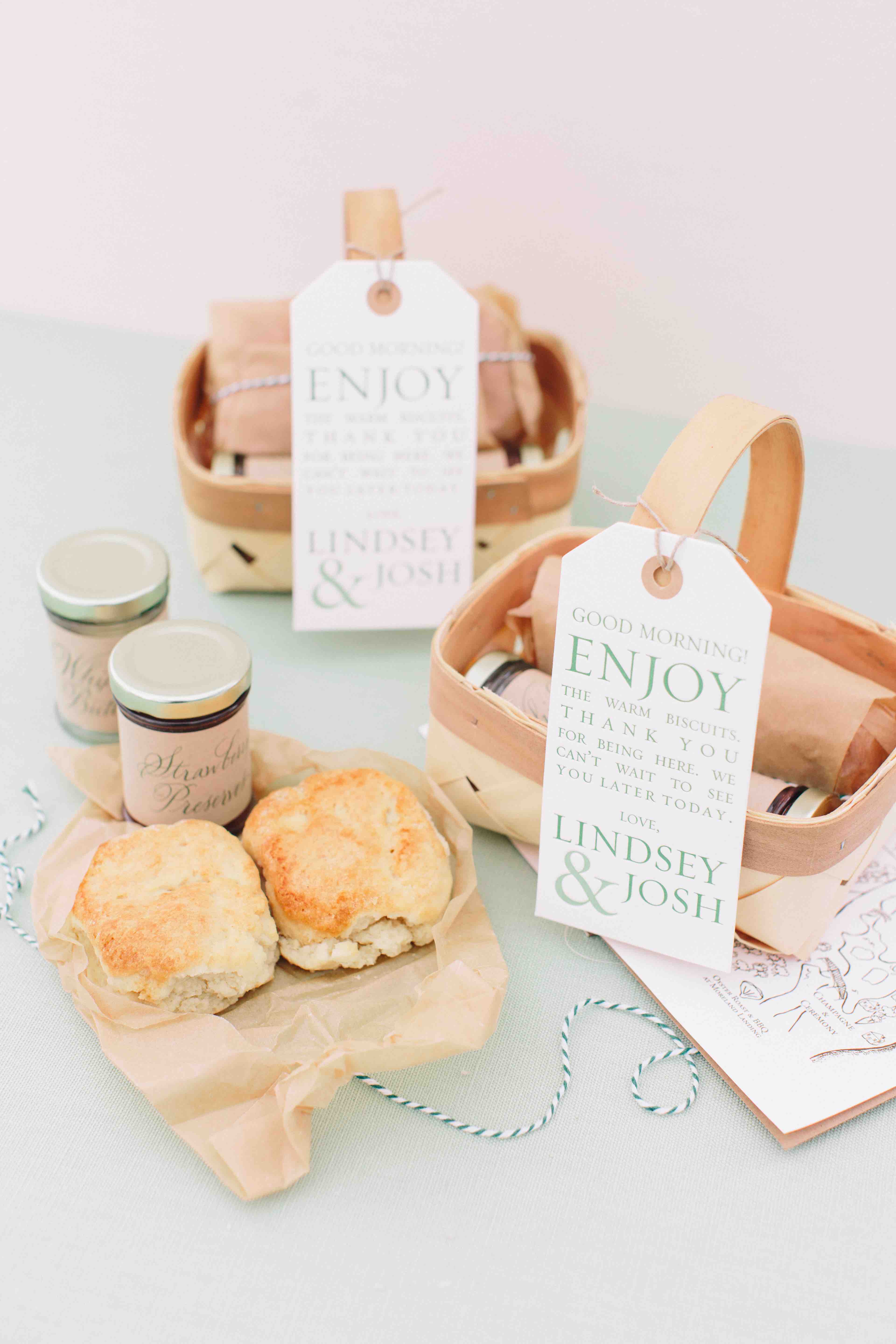 photo by Corbin Gurkin
For clients having a destination wedding at Palmetto Bluff, little goodies were sent to the guests' rooms first thing in the a.m on the wedding day.  Freshly baked biscuits and home made jam received custom labels.  Letterpressed tags thanked guests for being there, for a special touch.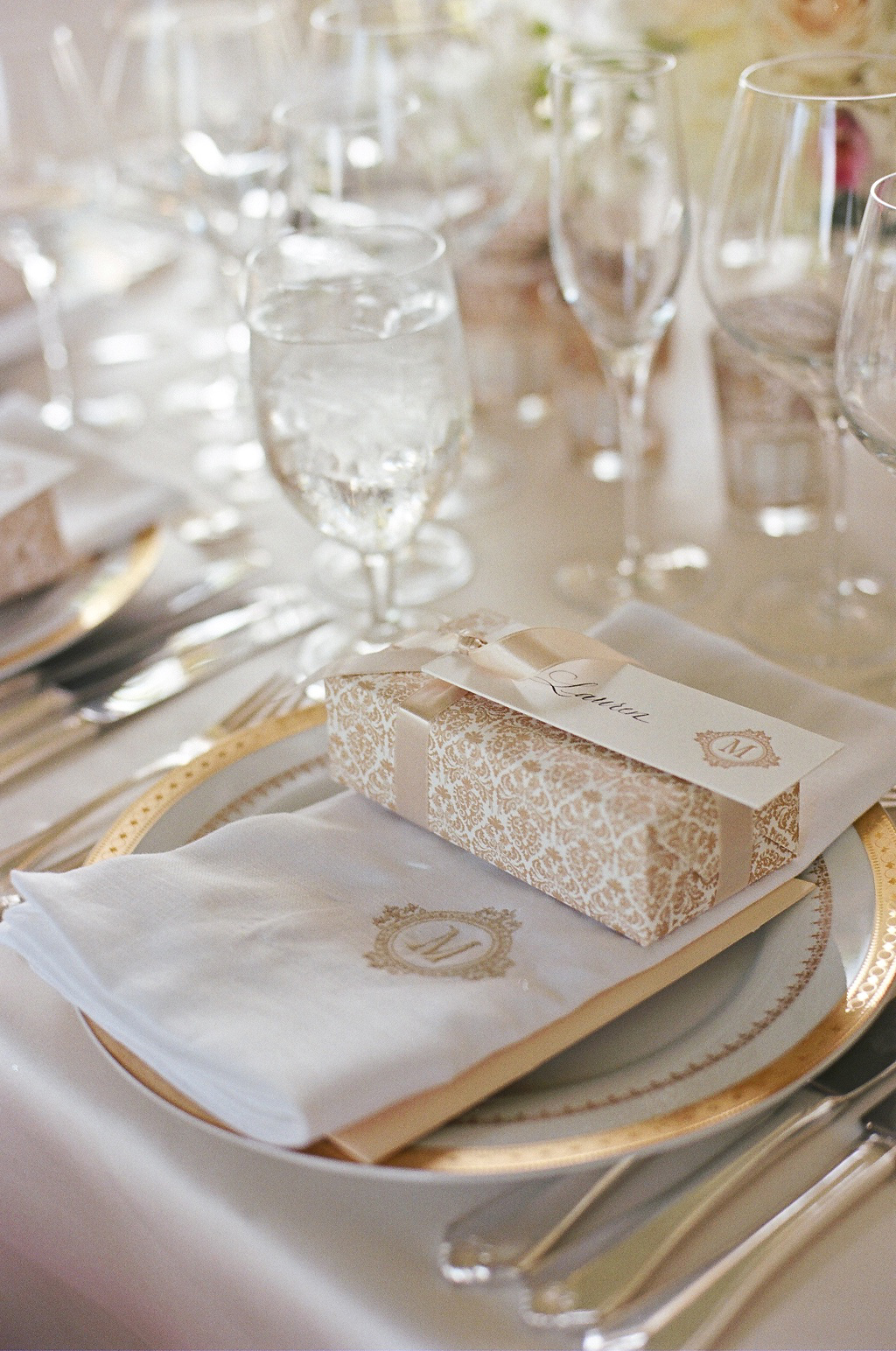 photo by Liz Banfield
This bride gifted each of her guests monogrammed wine tools.  She wanted to incorporate them into the decor as place cards, so we printed custom paper in her design theme to wrap them.
photo by Liz Banfield
We always try to produce new labels for the water bottles used at the wedding, or in the welcome bags, etc.  Sometimes, they are pretty or sweet and match the wedding theme, and sometimes they have more personality. These featured charactures of the couple… too cute!