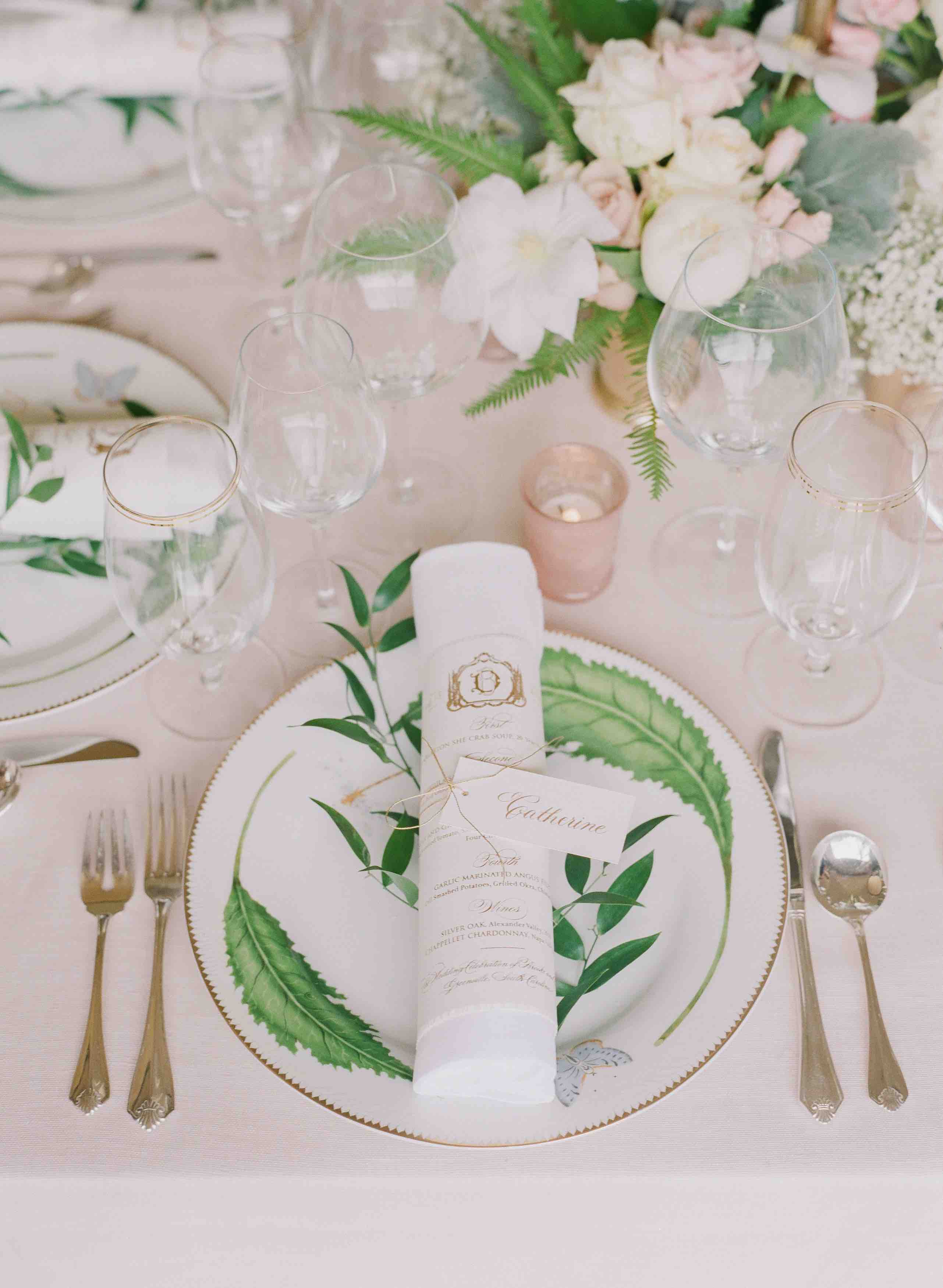 photo by Corbin Gurkin
There are so many ways we are designing and creating wedding menus and place cards based on how the clients or wedding designers envision the tablescapes. This client's custom gold monogram/emblem anchored the top of the parchment printed menus. Not wanting to cover up the pop of color and design the plates provided, the menus were wrapped around the silverware and tied off with handwritten place cards.
photo by Corbin Gurkin
Kraft paper menu cards were topped off with hand painted birch wood slices (used as place cards) and dotted with a sprig of fresh rosemary for a perfectly precious fall set up.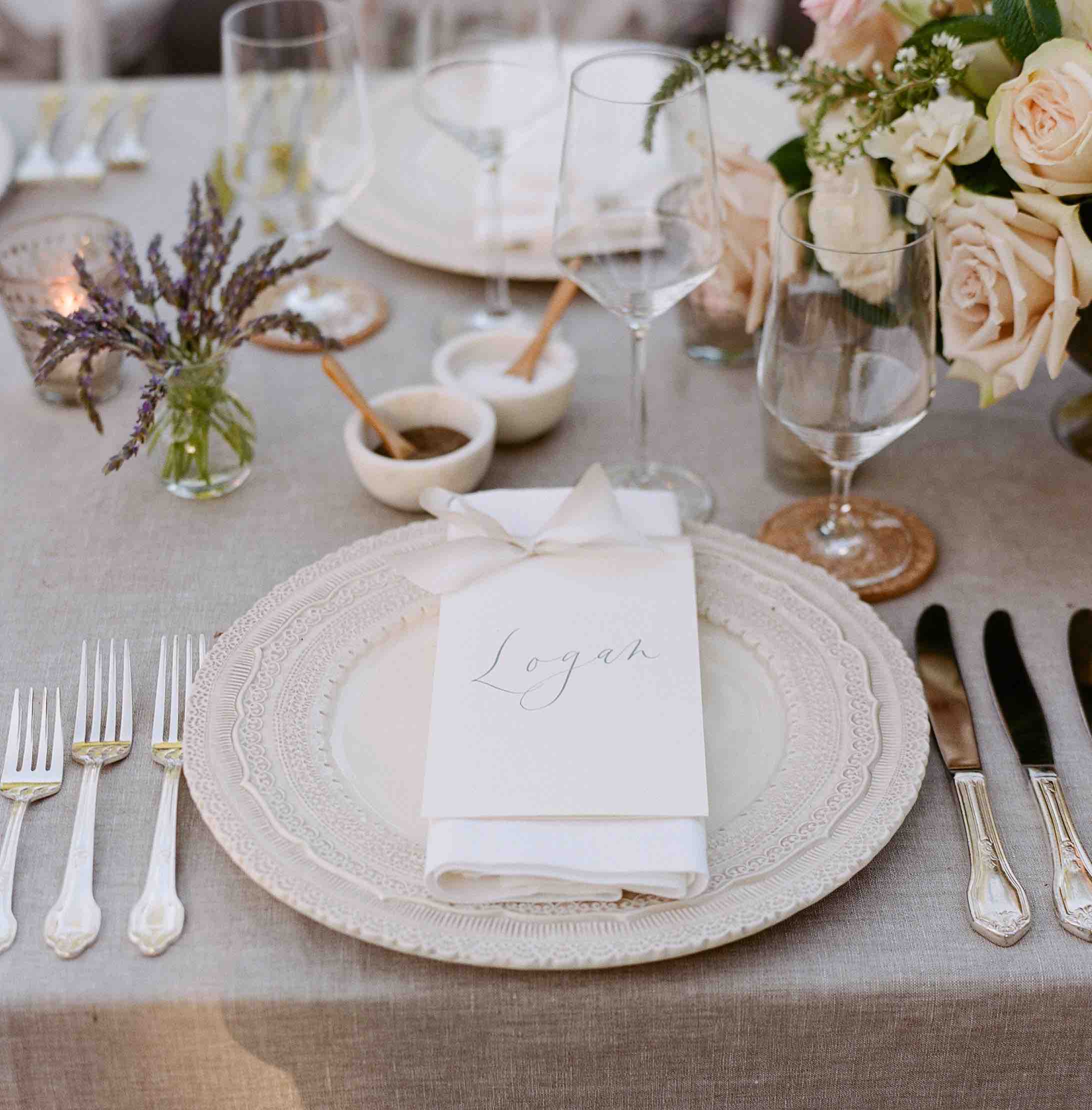 photo by A Bryan Photo
The groom for this wedding was French, so there were many francophile elements woven throughout… a sweet and simple tabletop with an upscale composed flea market feel included a simple menu booklet and place card combination…
photos by Ryan Ray
One of our most recent favorites included etched acrylic menu cards, with an ombre hand painted background (making the wording much easier to read on the clear material).  The place cards were a play on the clear look with vellum tags and a patterned paper backing.
photo by Velvet Raptor
Super chic mini menu booklets included the evening's menu, wine selections and descriptions, and a personal note from the bride and groom. The front covers were hand written with guests' names acting as place cards.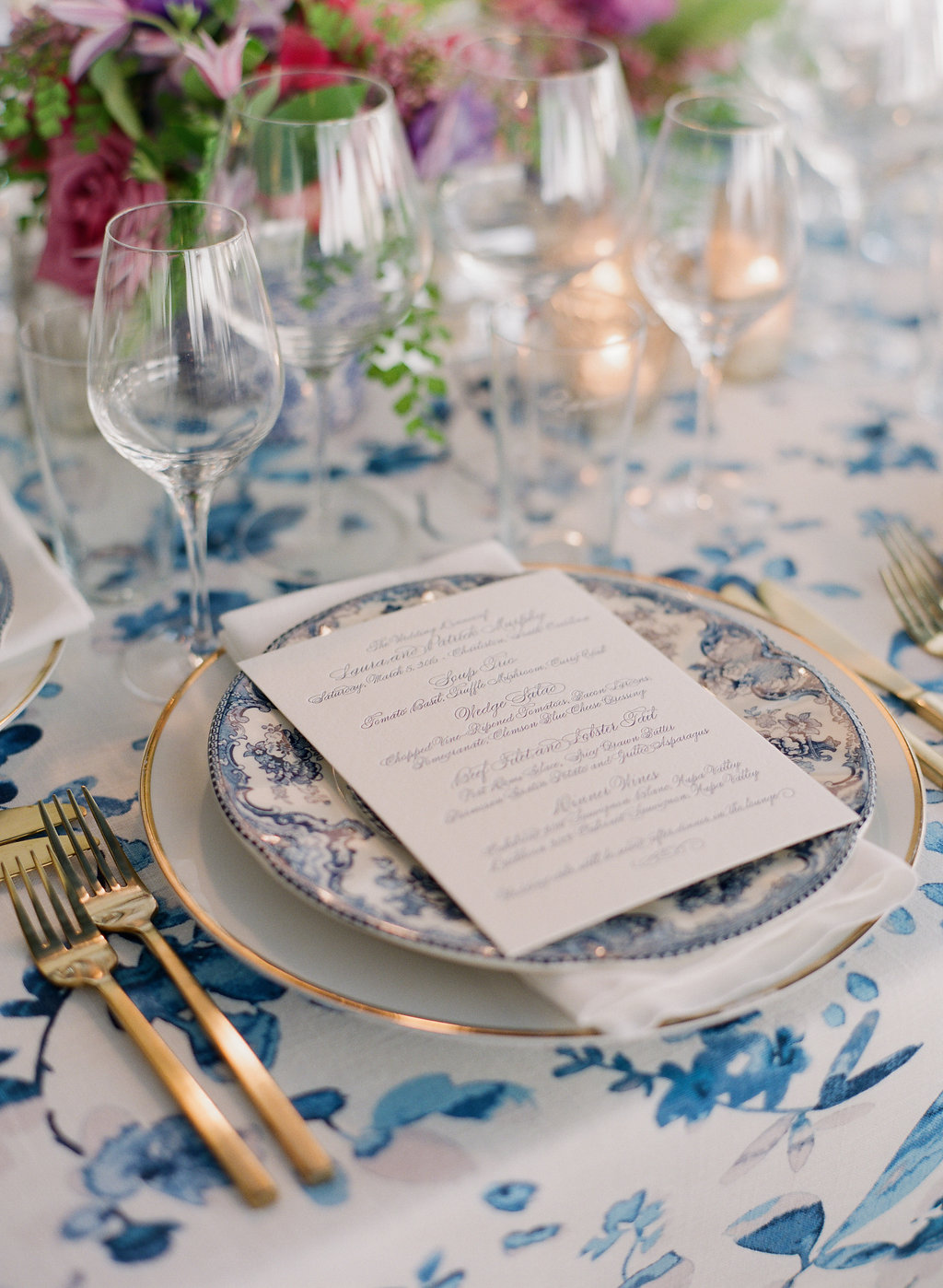 photo by Corbin Gurkin
For this elegant Southern tabletop, ultra thick paper was letterpressed with the calligraphied menu selections.  These also included a letterpress background pattern…