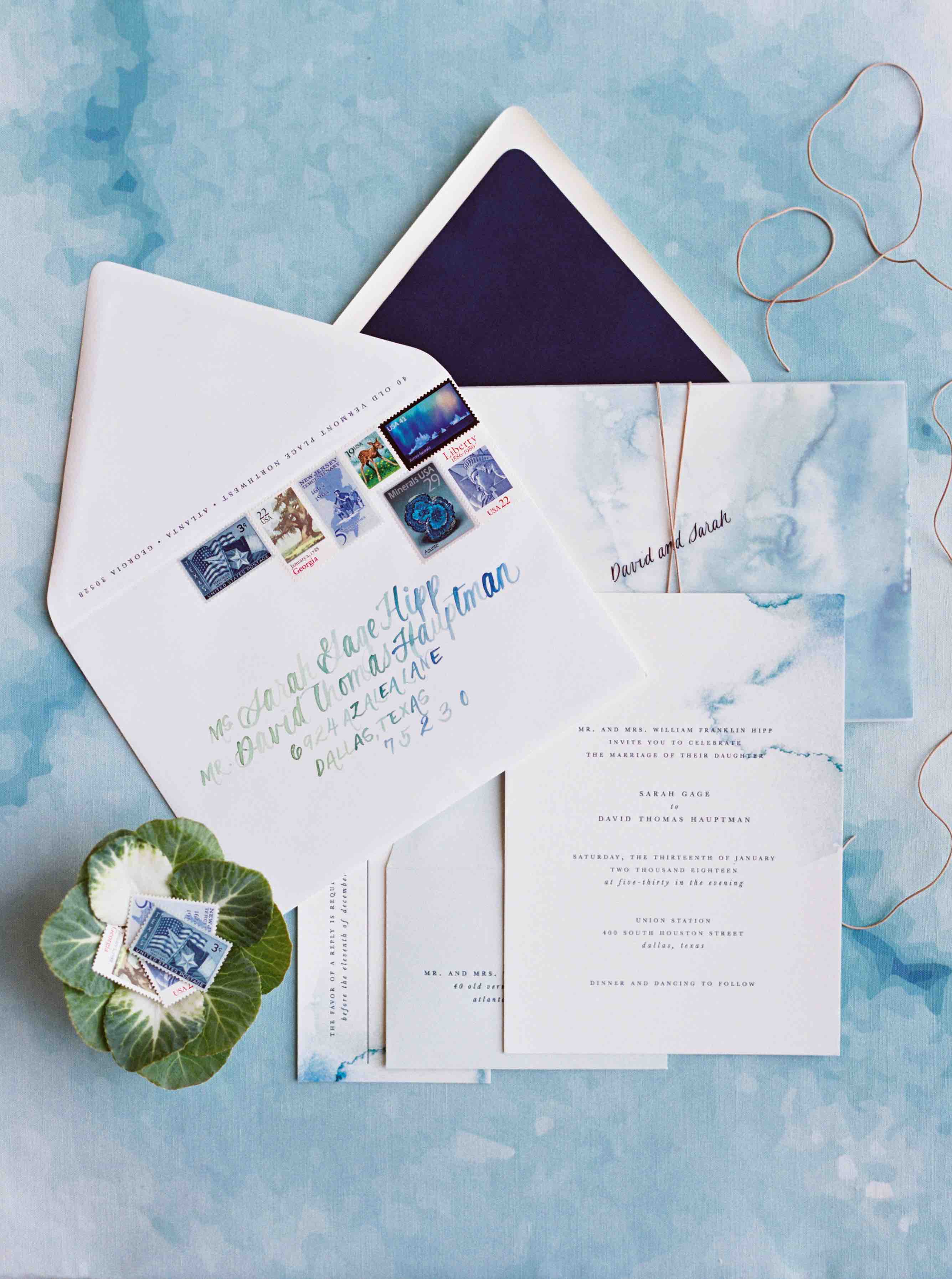 Photo by Sara Kate
Blue may not always be the most obvious wedding color, but we sure have seen some pretty use of it.  Afterall, the color symbolizes loyalty, strength, wisdom, and trust.  Above, ombre and marbelized blues come together in a modern manifestation for this letterpress suite.
photo by Liz Banfield
Blues come together as a whimsical accent for a poppy palette. A custom pattern designed to bring water to mind accents the flora/fauna custom monogram.
photo by Adrienne Page
For a bride marrying on Martha's Vineyard- hydrangeas were the color inspirtation. And, a pattern favored by interior designers (the bride's field of work) was paired with a seersucker stripe, a staple of the area's seashore.
photo by Corbin Gurkin
A powerful mix of patterns, shapes, shades, and accents came together in this intricate package. Each different invitation came together with a nod to the overall look.
photo by Corbin Gurkin
White the dominate look in this invite suite is a traditional black and white, blue leaves its mark as a sophisticated accent.
photo by Corbin Gurkin
Being close to the water here in Charleston, we see a lot of waterside events- especially rehearsal dinners. Navy and white is the quintessential color combination for nautical nights, and we liked seeing the white printed on the dark blue vs the more obvious seen reverse.