We just got the photos back from Ryan Ray for a recent wedding we did with Tara Guerard Soiree, and the papers were so pretty we just couldn't wait to share.  The main invitation suite had a simple and traditional focus, but we had fun with all of the supplemental pieces. A custom crest with the couple's monogram adorned the save the dates, the enclosure envelope that held the weekend information cards, and graced the cover of the mini ceremony programs.
The party packs featured a rainbow of colors and patterns that all worked together and hinted at the feel and decor of each event.
The welcome bags were presented in on trend clear bags and were full of local goodies with custom packaging. Yes, we design and print and assemble all of the labeling and packaging for all of the items.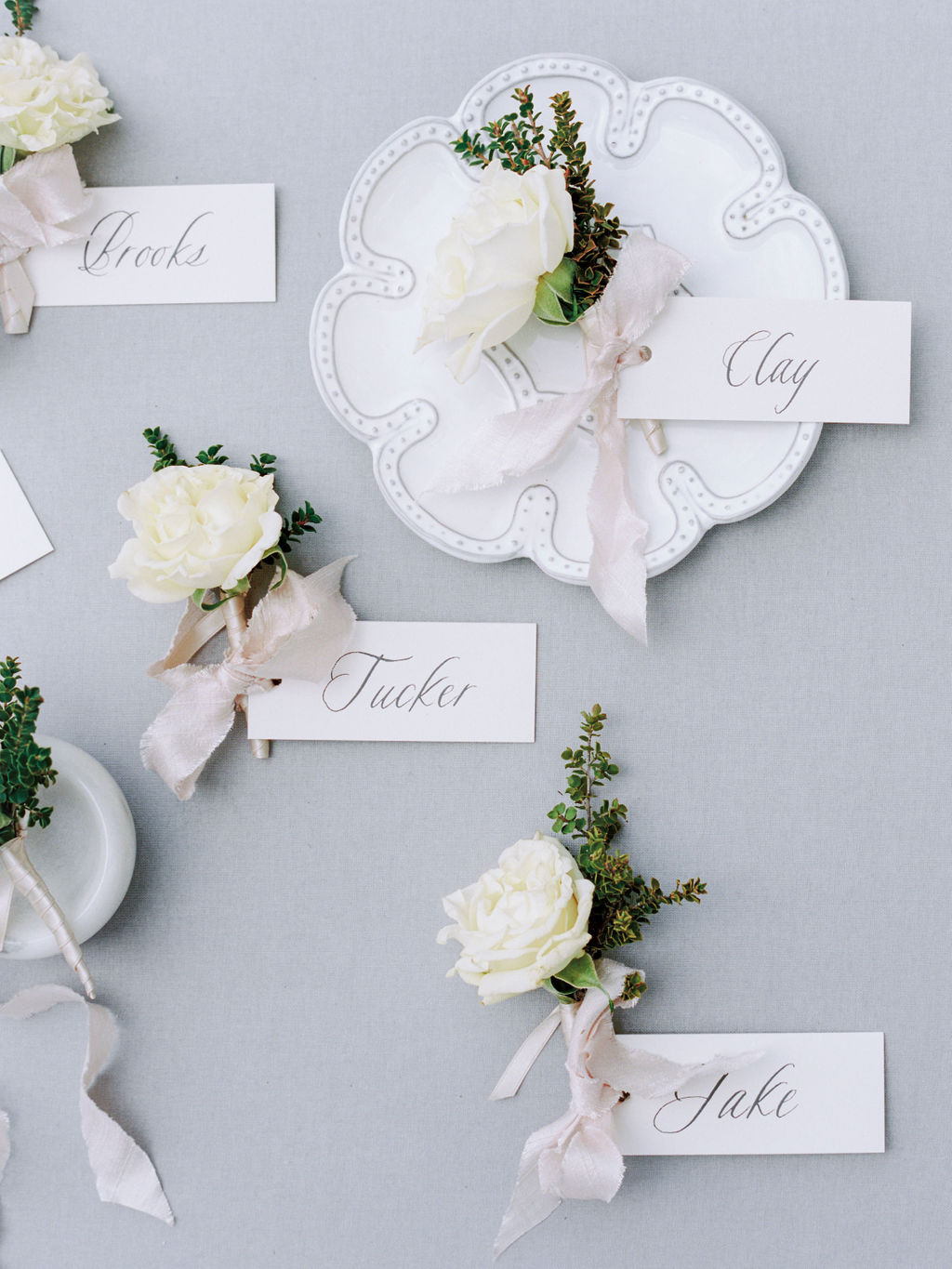 Tara Guerard is definitely all about the details, and presentation is everything for her. So, handwritten tags for the flowers are something we provide for her, which are always a picture perfect detail.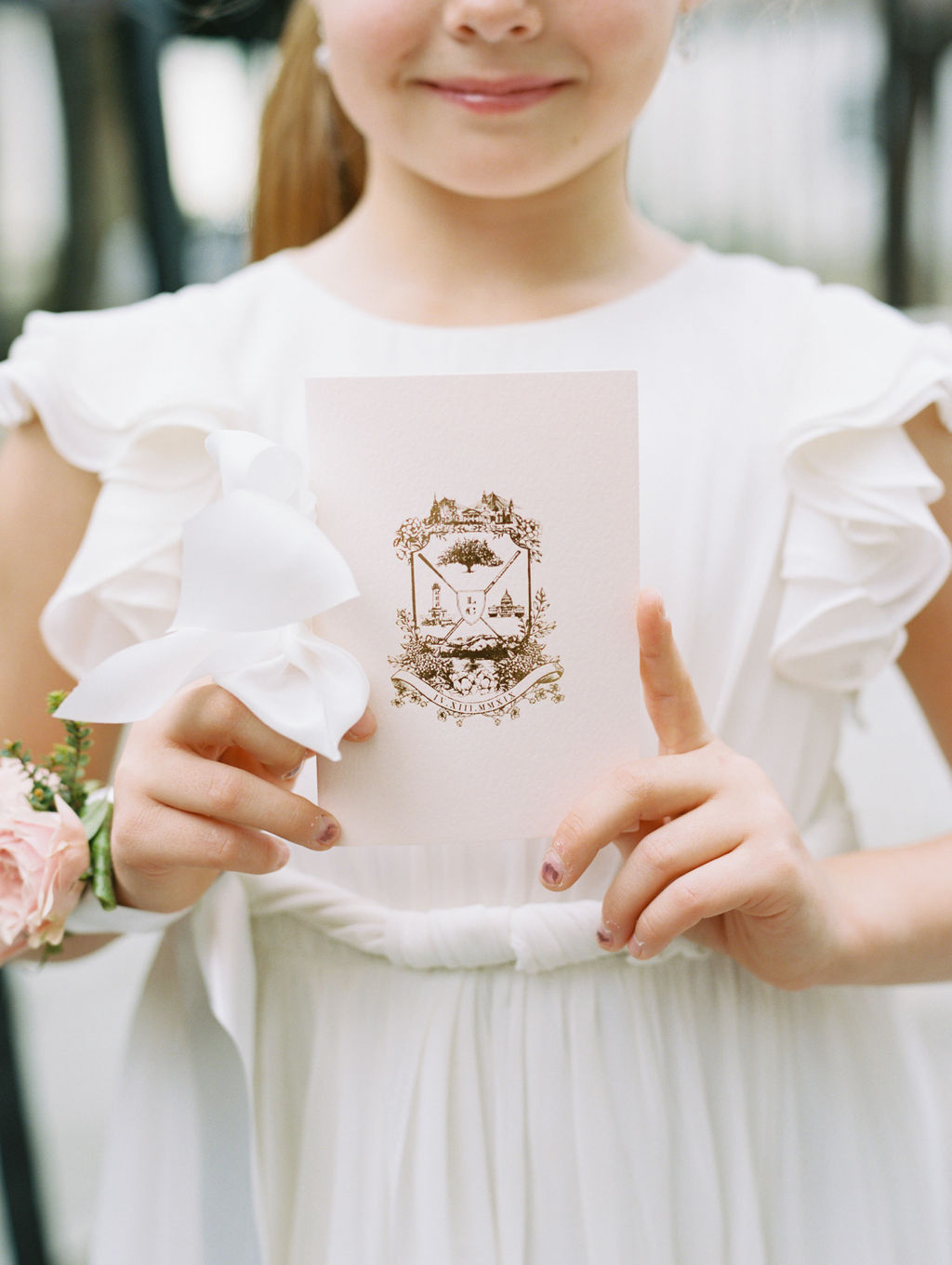 Hand painted marbleized paper escort cards were calligraphied by Claudia Engle.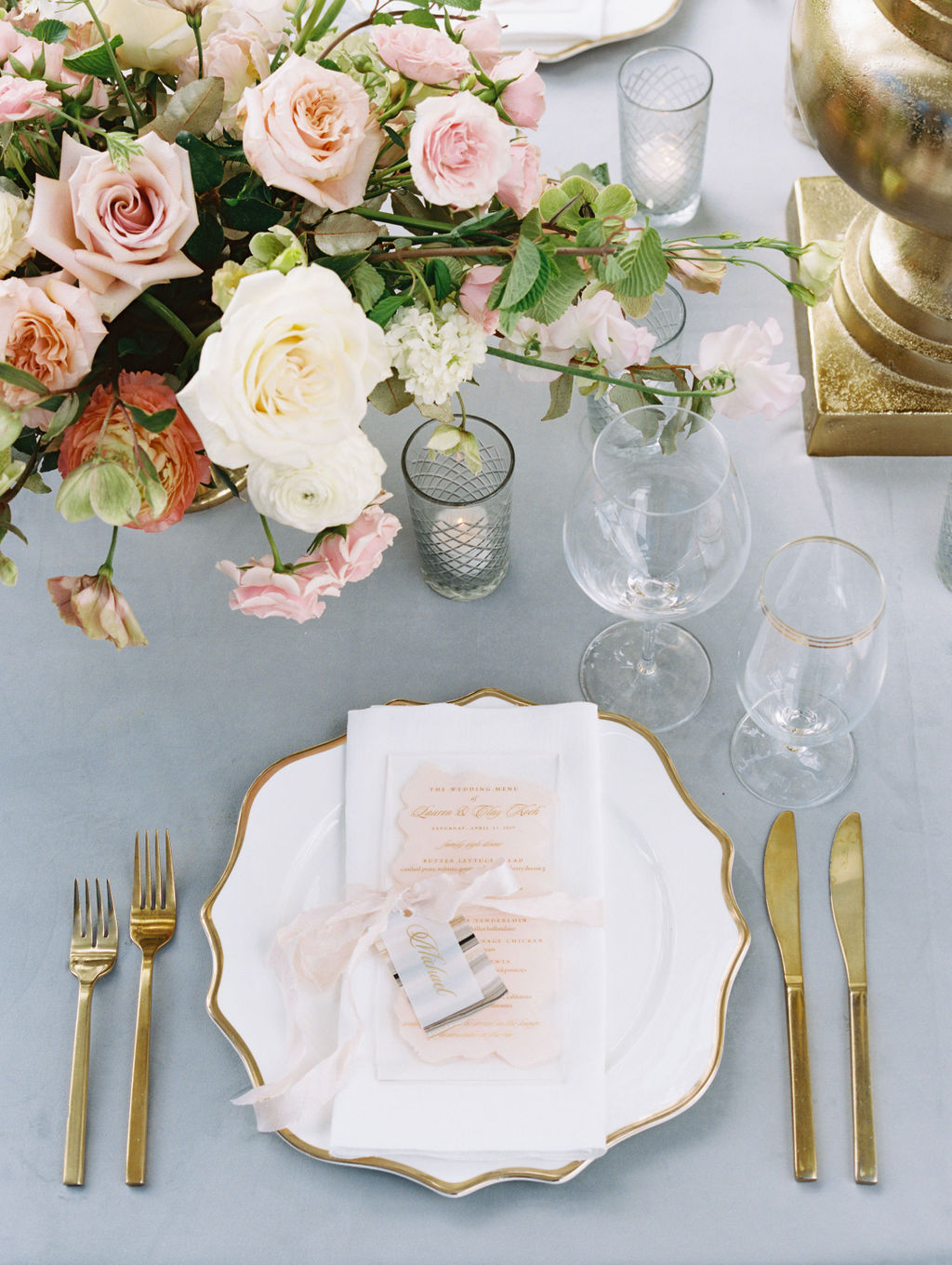 And finally, acrylic menu cards with handpainted backing were etched in gold for a fresh and modern take on tradition. Vellum and gold hand written escort cards featured a striped paper backing making the names pop…  We hope you enjoyed all of the prettiness from this wedding as much as we did.