photo by Corbin Gurkin 
What better way to thank guests for  traveling to coming to your wedding than by making their stay comfortable with treats, goodies, or local items maybe they didn't think to pack? our wedding welcome gifts have earned a reputation for being a sought after take home.  For a recent wedding (all gifts featured were from Tara Guerard designed weddings) in Watercolor, Florida, many guests were staying in rental homes or AirBnB's. Basic items like bottled waters, and snacks, and a kit including drug store items that could save guests a trip…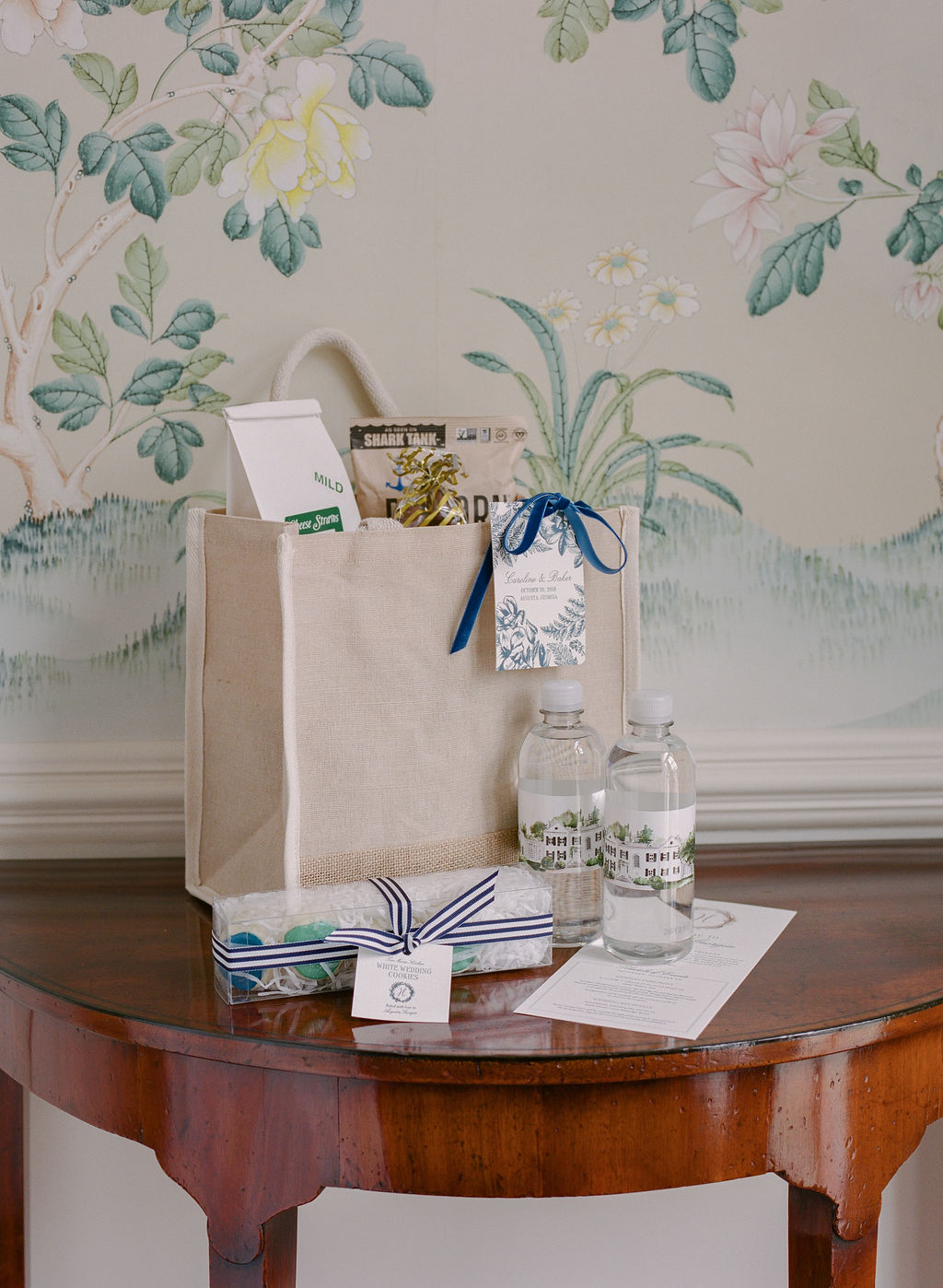 photo by Corbin Gurkin 
For a home wedding in Augusta, GA, it was all about pretty packaging. The water bottles featured custom printed labels with a watercolor illustration of the home.. pretty handmade cookies in acrylic boxes, and a lovely letterpress welcome tag.  The reusable bags were easy for guests to pack and take home for grocery or shopping trips.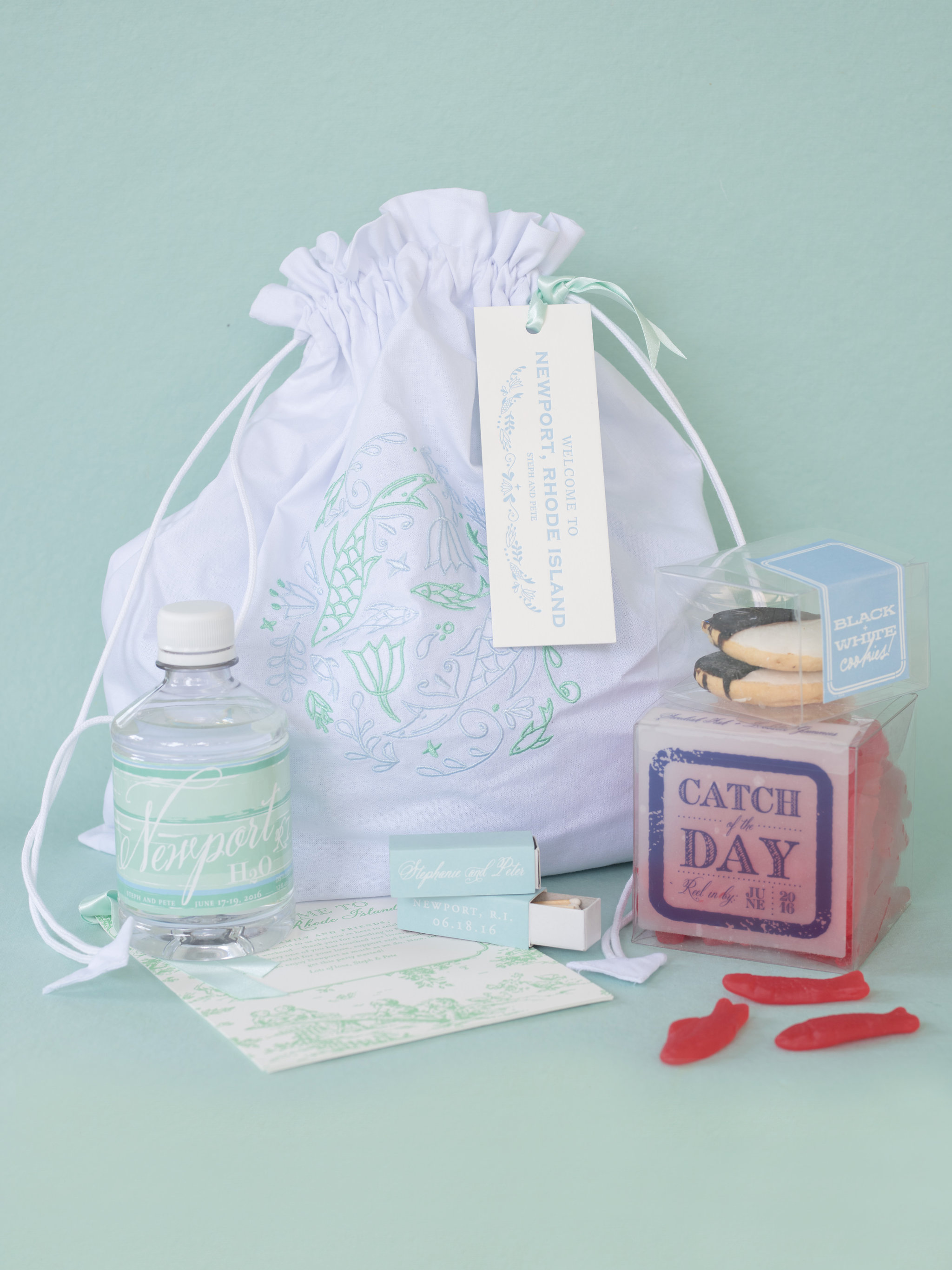 photo by Corbin Gurkin 
For a New York based couple marrying seaside in Newport, RI, sophisticated water elements set the theme for the welcome bag.  We also created a whimsical water design that we had embroidered onto cotton drawstring bags.  Guests could use them as laundry bags while traveling.
photos by Tec Petaja
This couple wanted to include their sweet French Bulldog puppy somehow, so we created an illustration to be used on the water bottle labels.  We have also been including our ER Kits in the bags… These are little pouches or containers that include individual items like advil, eye drops, tums, band aids, hangover patches, etc.
photo by Corbin Gurkin 
Tara and her clients are always looking for new containers… Here we used canvas baskets that we had printed with our hand illustrated map of Charleston (where the wedding weekend took place).
photo by Corbin Gurkin