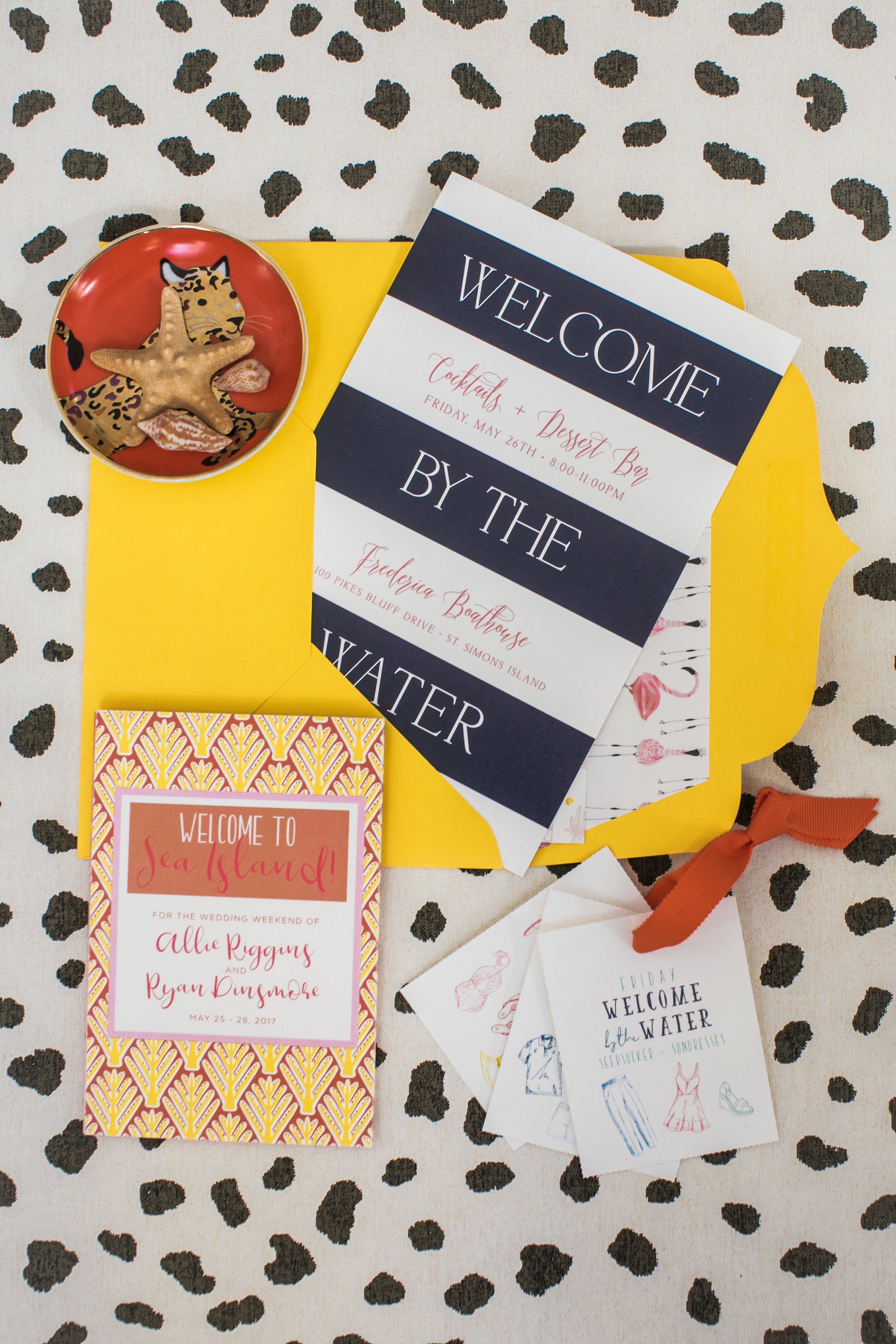 photo by Jessica Claire
While working with clients on their wedding invitations and printing, we love the chance to switch it up and design something fun and lowkey for their rehearsal dinners or party packs. Here are just a few invites that we've done and wanted to share. For a waterside welcome party with a navy, white, and coral palette, cabana stripes set the tone.
photo by Corbin Gurkin 
For a different Friday nautical night, traditional red, white, and blue was just right.
photo by Melanie Mauer
For a rehearsal dinner BBQ held on the couple's farm, a fun nod to farm life was created.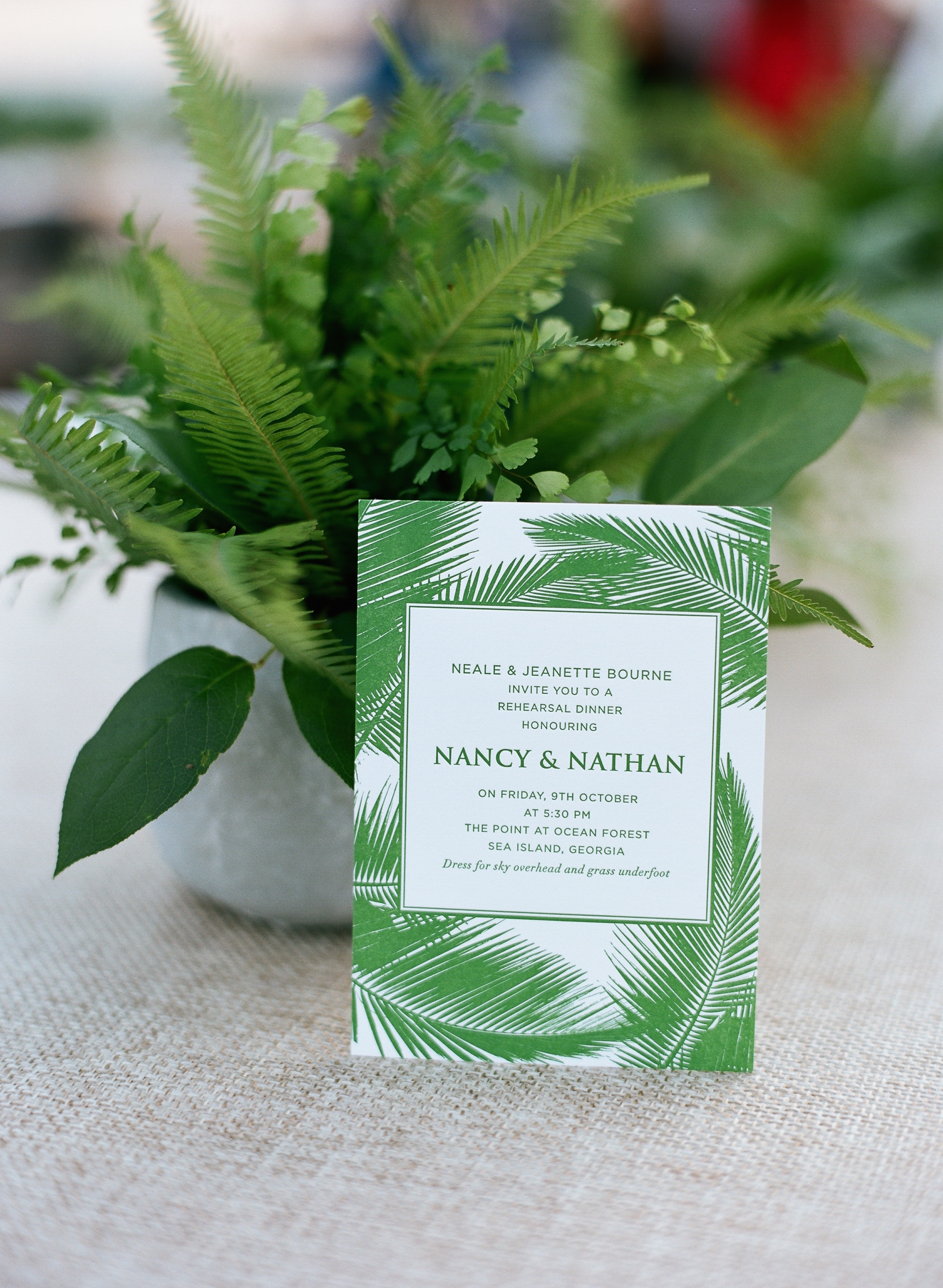 photo by Liz Banfield
The wedding printing for this Sea Island, GA weekend featured a custom flora and fauna theme we designed… So, keeping in line with the same look, a more casual floral look was featured for the rehearsal night. Palms were a perfect choice for a seaside party on the Georgia coast.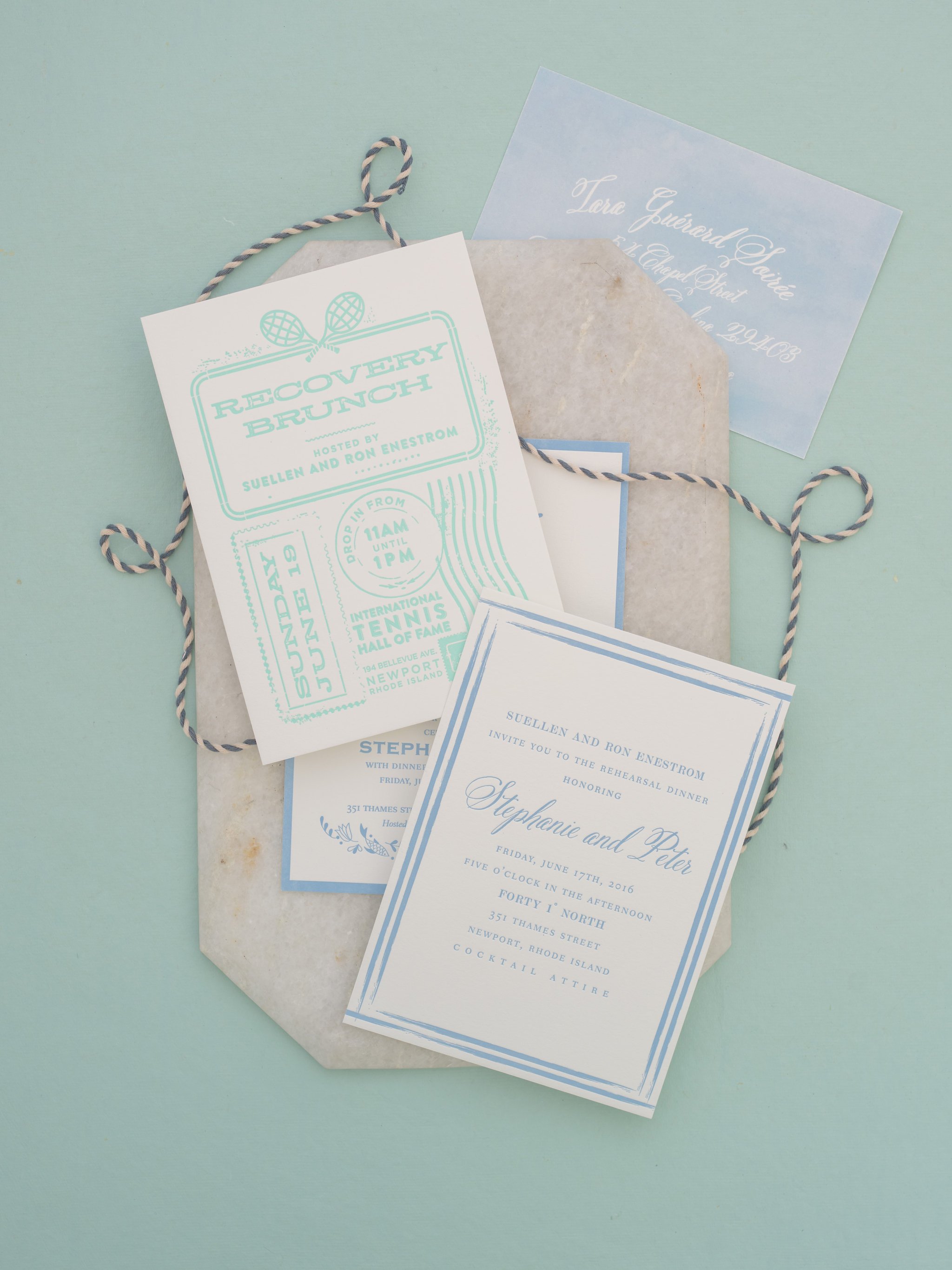 photo by Corbin Gurkin
The rehearsal dinner invitation was part of a party pack guests received for this Newport, RI wedding weekend. All of the additional parties throughout the weekend – a welcome party, nautical rehearsal dinner, and send off brunch were all coordinated and packaged together.