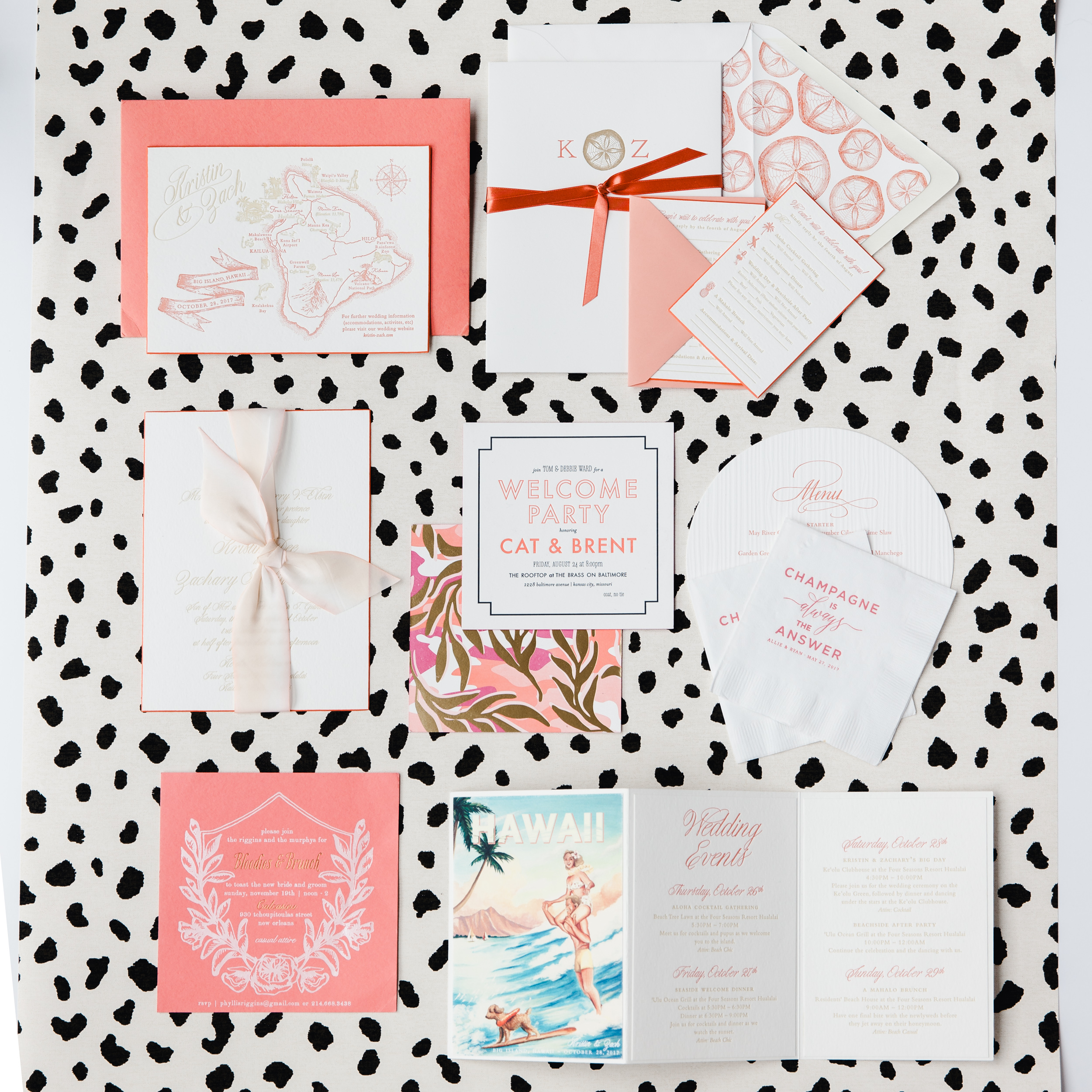 Now that 2019 is in full swing, we wanted to let you in on all of the major design trends we are seeing for this year.  Of course, now that Pantone has announced "Living Coral" as it's color for 2019, we aren't seeing anyones favorite punchy palette going anywhere.  Thank you to Theo Milo for all of the pretty pics.
Most of our designs still maintain a modern element, but some include a vintage twist like deckled edging.  This is one of those trends that we see come back around every several years, but we are really digging it right now. And it's not just on the invitation paper, we're seeing it on envelopes, reply cards, etc.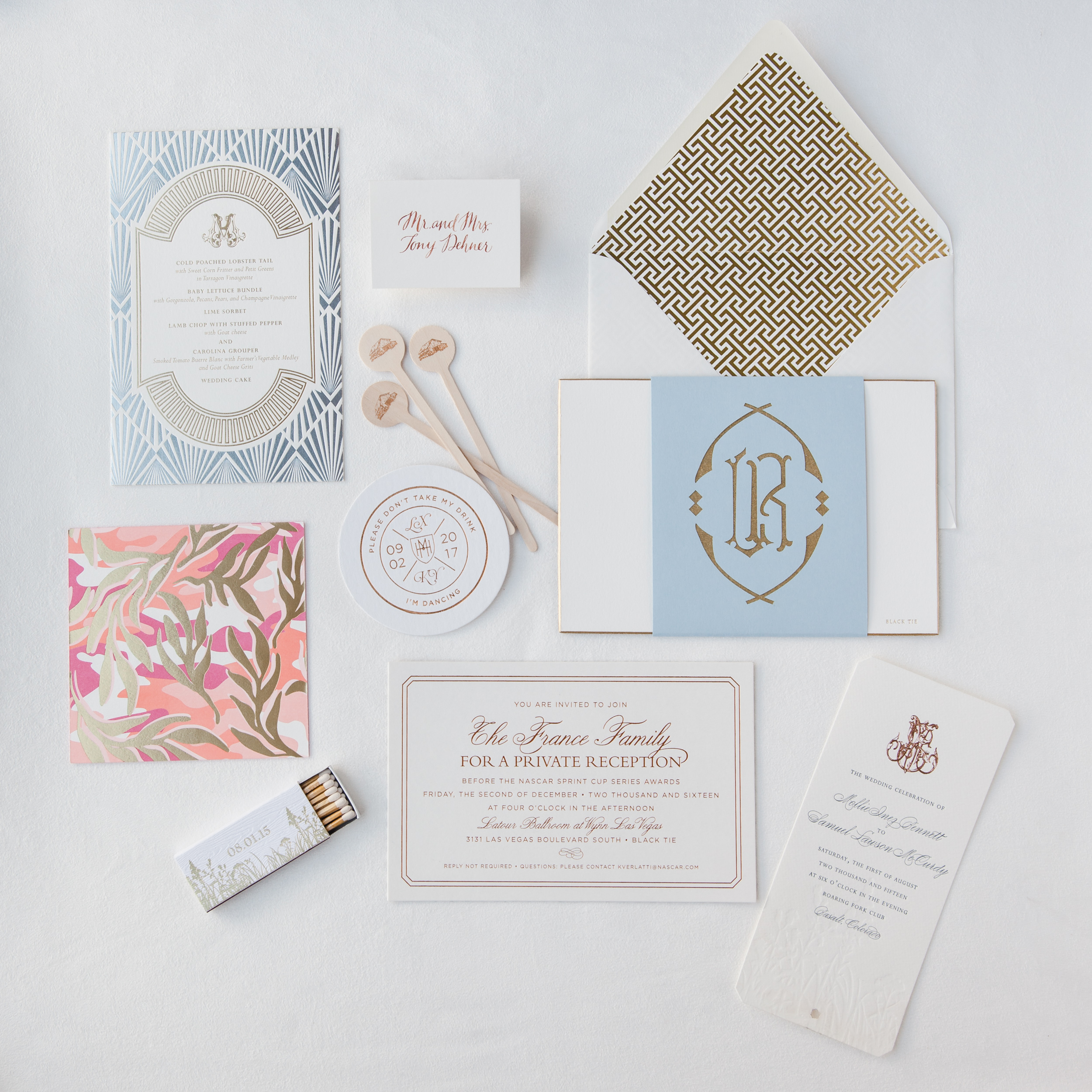 Foil printing is definitely having a moment also.  This is a great way to bring in a little something different if you are looking to do so.  It can be used subtly like on a backing or envelope liner, or in a pattern or text as the main focus. And, every color is popular (gold, silver, copper, rose gold), so find one that compliments your palette.
Watercolor weddings aren't going anywhere. Almost every wedding we are designing for includes an watercolor illustration or color palette. It's definitely something that will make a lasting impression on your guests.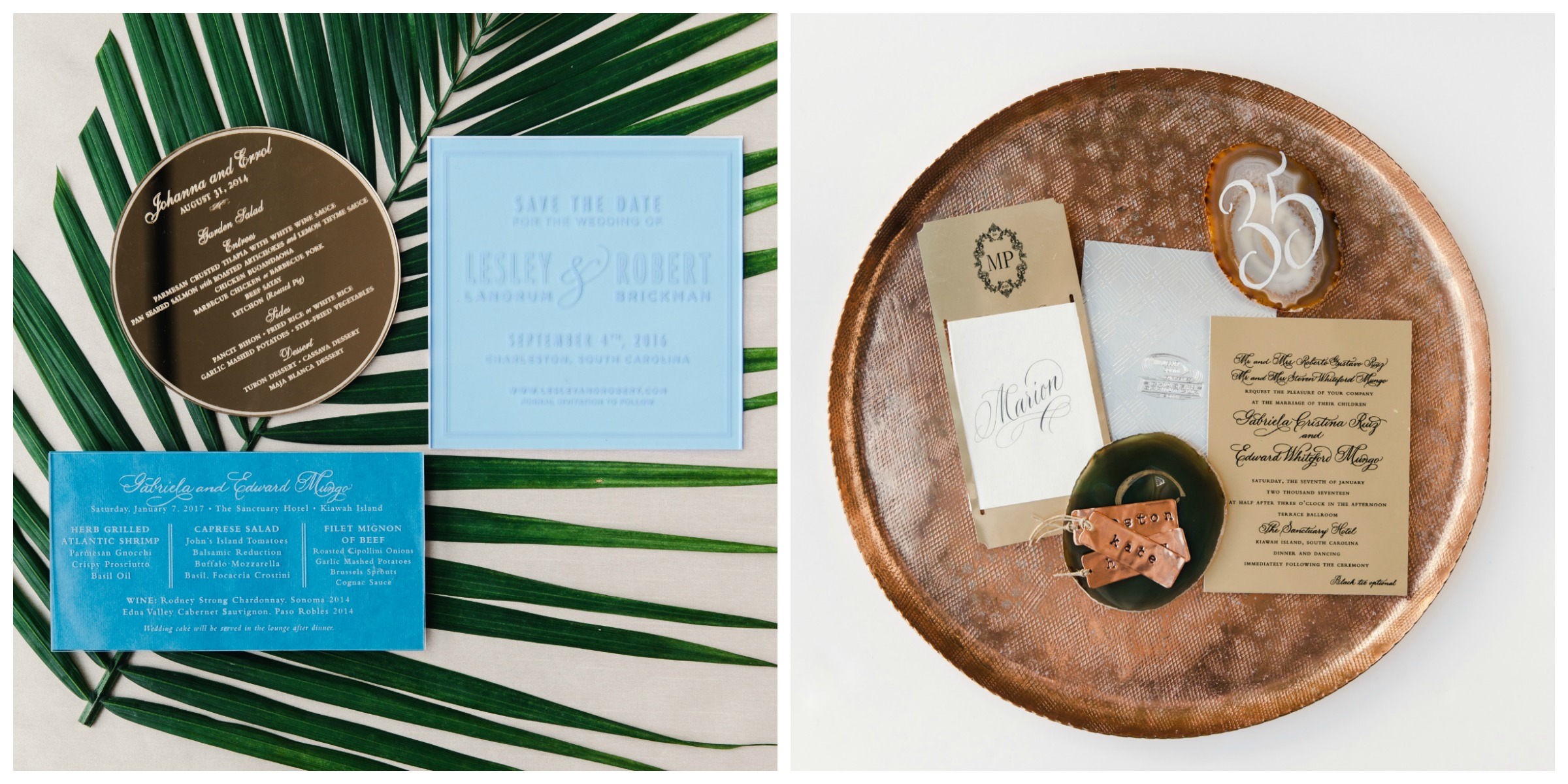 The metal medium is very hot right now. Lucite, mirror, and metal "papers" are making a strong appearance all around.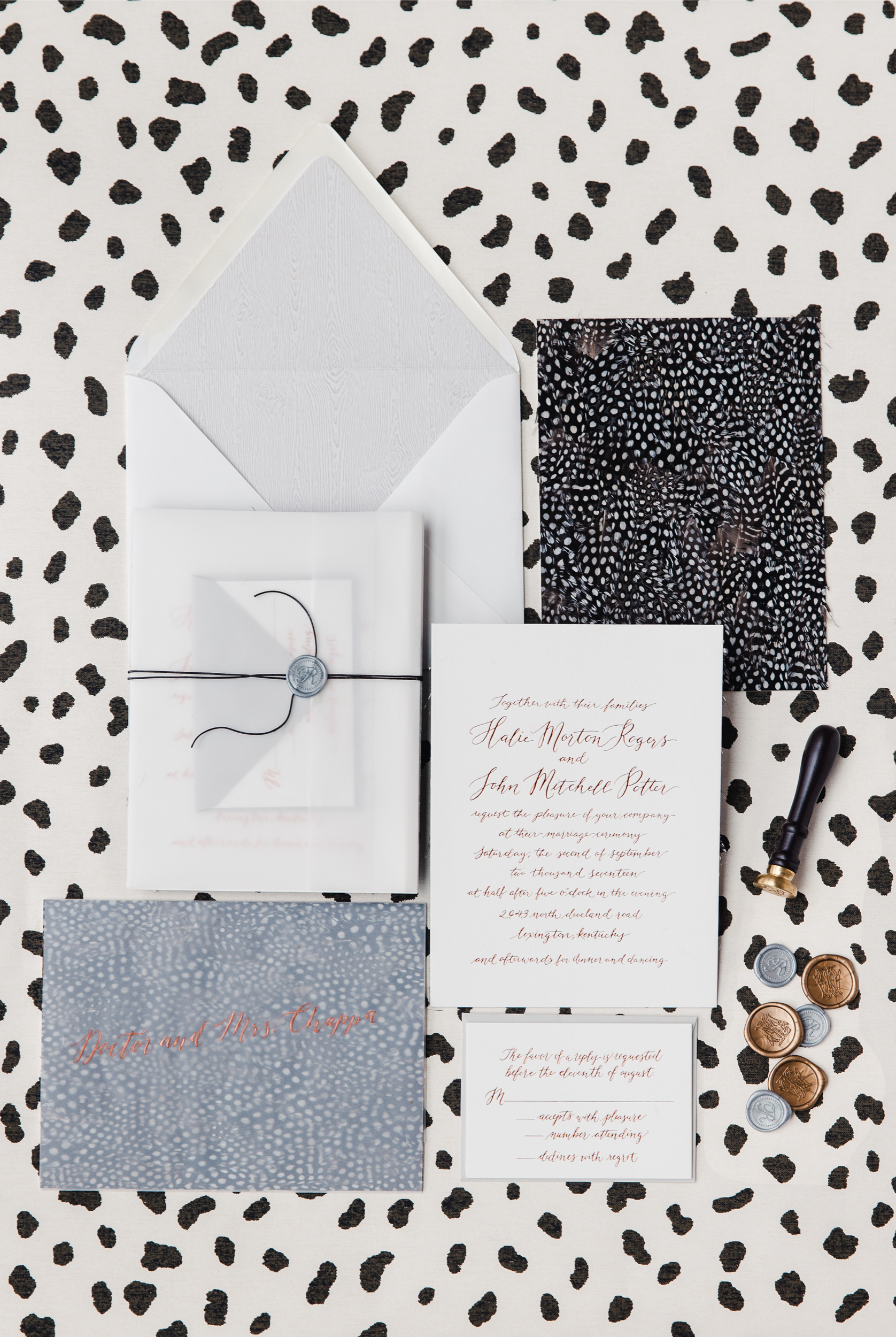 And, believe it or not, vellum is making a strong comeback.  We are finding lots of new and pretty ways to use vellum in wedding paper designs again.
Are there any trends you are happy to see or would like to go away quickly? What are you using in your wedding papers?