photo by Corbin Gurkin 
On the note of our yearly recaps, today we are sharing some of our favorite wedding welcome gifts from this past year… Like the one above for our Southern Christmas wedding.  Canvas dopp kits were filled with Christmas plaid koozies, snacks, and waters, all with a letterpressed booklet detailing the weekend events.
photo by Christian Oth Studio 
For an early Fall wedding at the Breakers in Palm Beach, woven beach bags were filled with Turkish towels, Saltwater Taffy and custom painted cookies, and chips and salsa from Texas, where the couple live.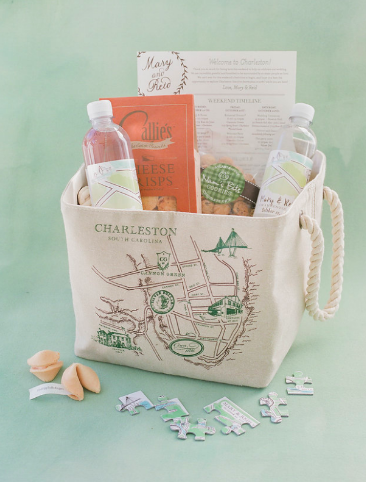 photo by Corbin Gurkin 
A custom map hand drawn map was printed on these baskets filled with local treats and goodies. We printed a similar map on puzzles that were also included, and used to print the water bottle labels…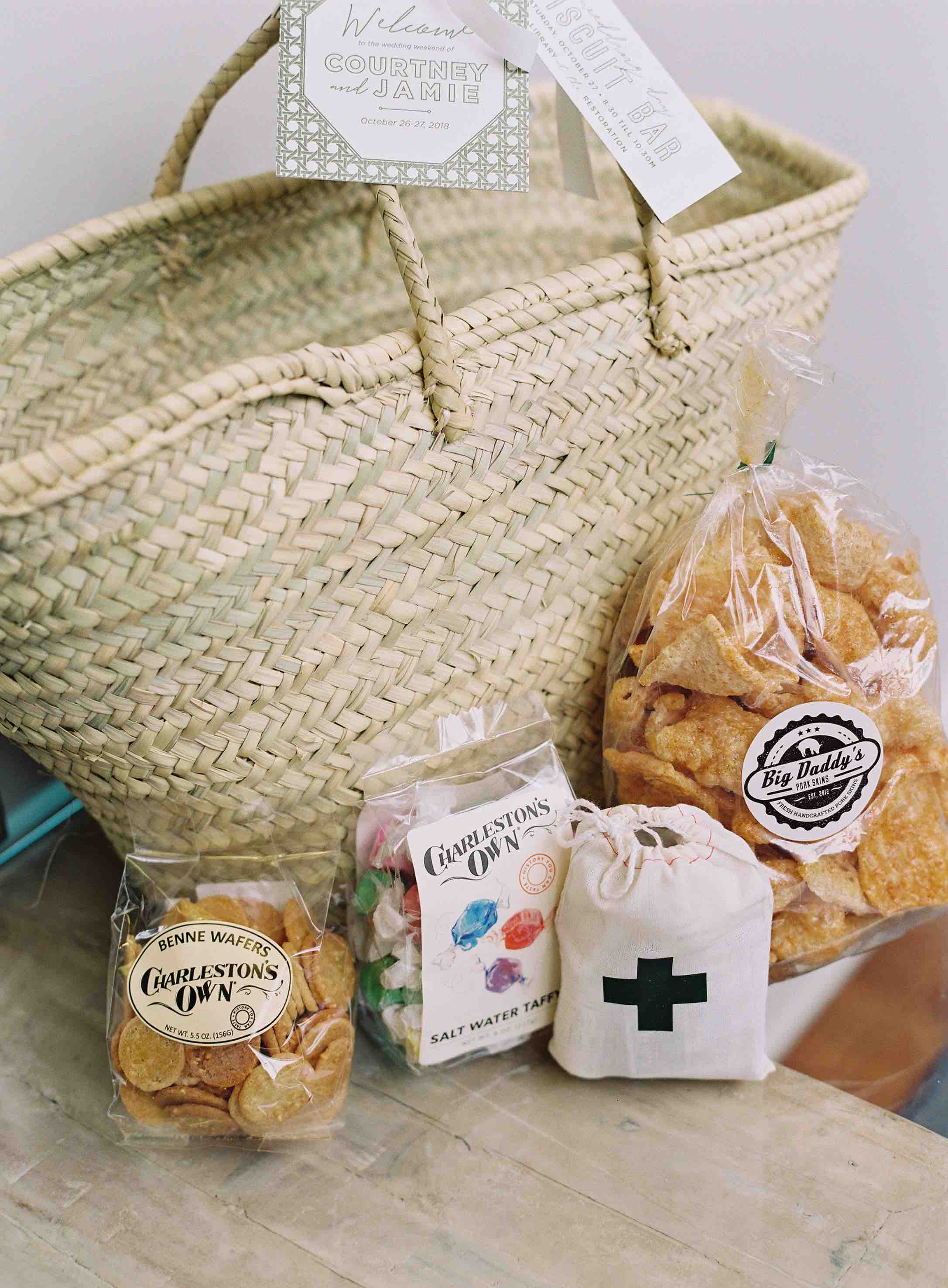 photo by Tec Petaja
Sweet treats and locally made spicy Pork Skins helped round out the goodies filling this woven tote. A recovery kit full of necessities like hangover remedies, band aids, heartburn treatments, help make guests stay more comfortable.
photos by Liz Banfield
This couple married at a yacht club, so we sourced sail cloth bags and filled them with lots of different snacks and treats. A letterpressed envelope included removable cards for guests to keep handy to reference details of the weekend.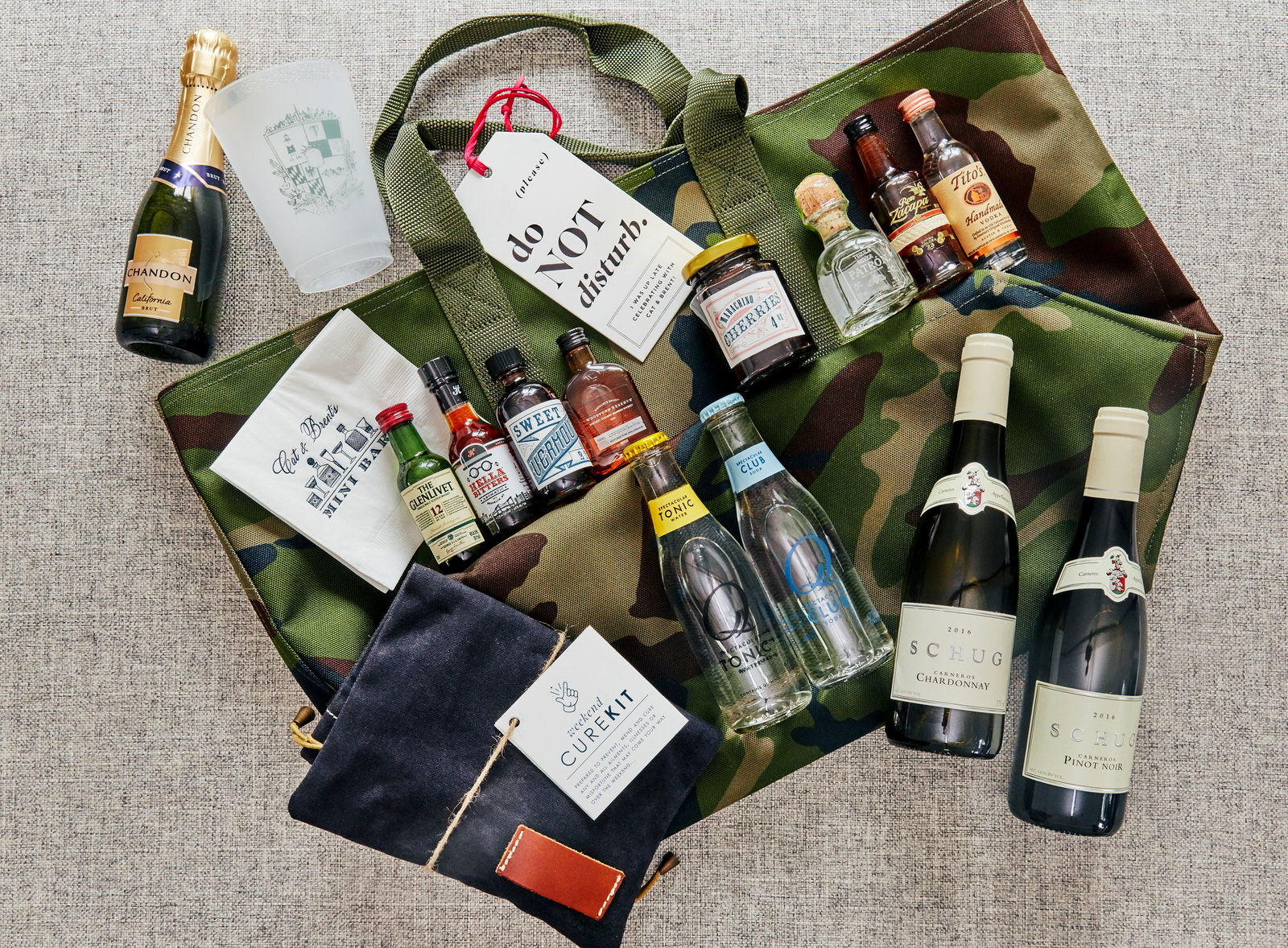 photo by Tec Petaja
These tote bags featured a custom printed box containing a "mini bar"… guests were beyond over these. Custom printed cups, and hangover kits rounded out this party bag.
photo by Sarah Kate Photo