photo by Corbin Gurkin
Table numbers… just the name seems very self explanatory and boring maybe? But, we have been fortunate enough to have clients and planners who are open to new and different ideas, and the results sure have paid off.  Here are some of our favorites sure to inspire you to try something new!  For a Christmas wedding miniature wreaths were hung by the chairs by embroidered numbered ribbons…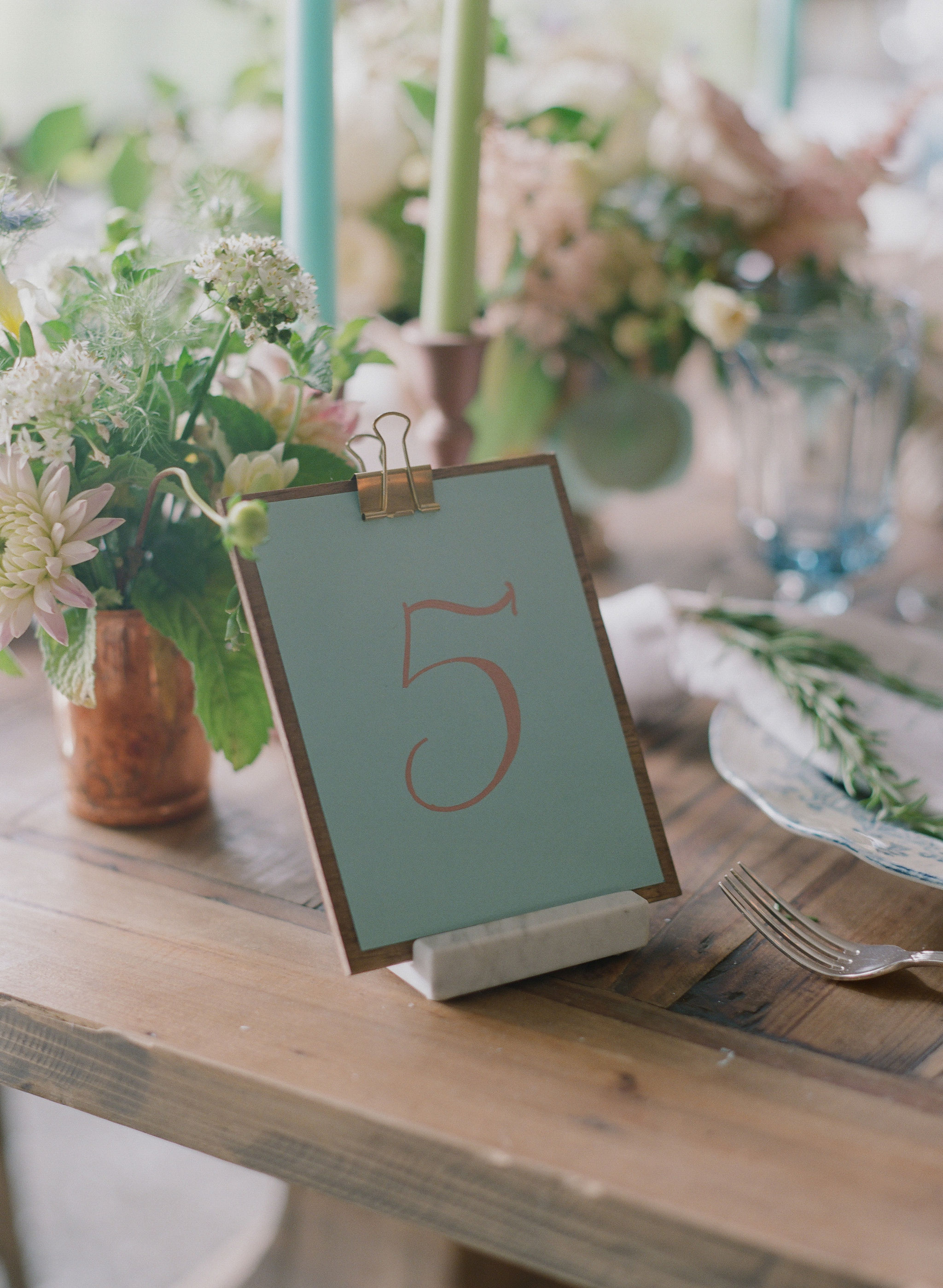 photo by Corbin Gurkin
For a wedding with updated and upscale rustic features, mini clipboards with painted glass tiles were prettily displayed on the tables.
photos by Liz Banfield, Melanie Mauer, and Corbin Gurkin
Of course, using just a different shape or material for your numbers can make a small but noticeable detail.  Painted agate slabs, cut copper sheeting, and wooden or ceramic tiles are some of our favorites.
photo by Liz Banfield
For an eclectic and layered tabletop designed by Tara Guerard, silver trays were painted to add a vintage element.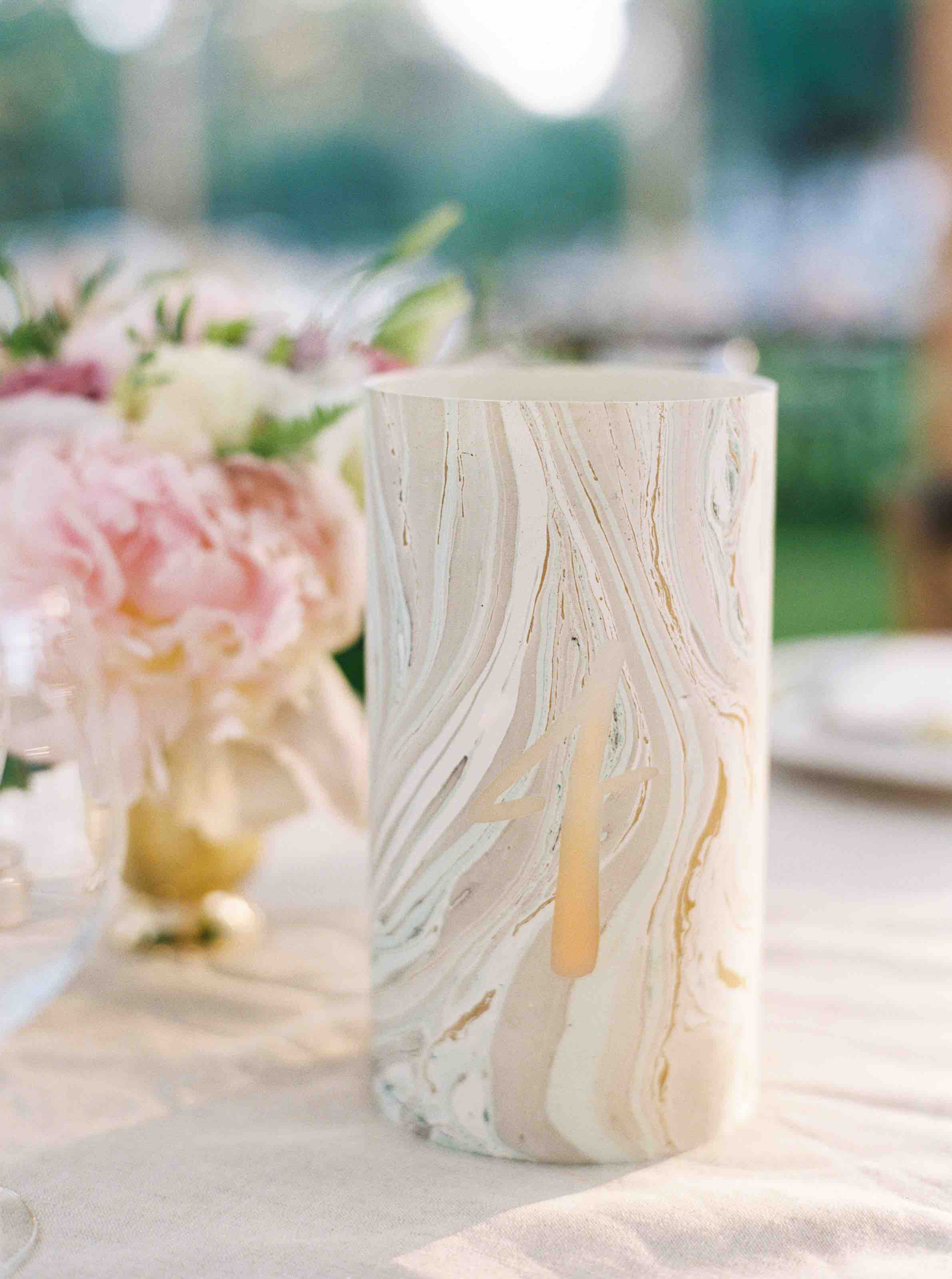 photo by Perry Vaile
Loved these table number hurricanes … we had the most exquisite marble paper that we just had to use. So, after painting the table numbers on them, we wrapped them around candle hurricanes.