photo by Elizabeth Messina
Webster's dictionary gives this meaning for the word "vintage" of old, recognized, and enduring interest, importance, or quality : CLASSIC. We love this meaning, as over the course of the past several years with the popularity increase of Pinterest and wedding blogs, Vintage has kind of morphed into it's own thing. Yes, there are elements reminiscent of "classic" but with lots of other more trendy pieces added. So, we're sharing many recent designs that were delivered with vintage sensibility. 
photo by Corbin Gurkin
Fan programs became very popular with outdoor weddings a while back and in our opinion could be soooo pretty without a popsicle stick attached to it. We created die cut fan shaped programs which were letterpressed on our thick luxurious paper… Giving new life to a vintage design.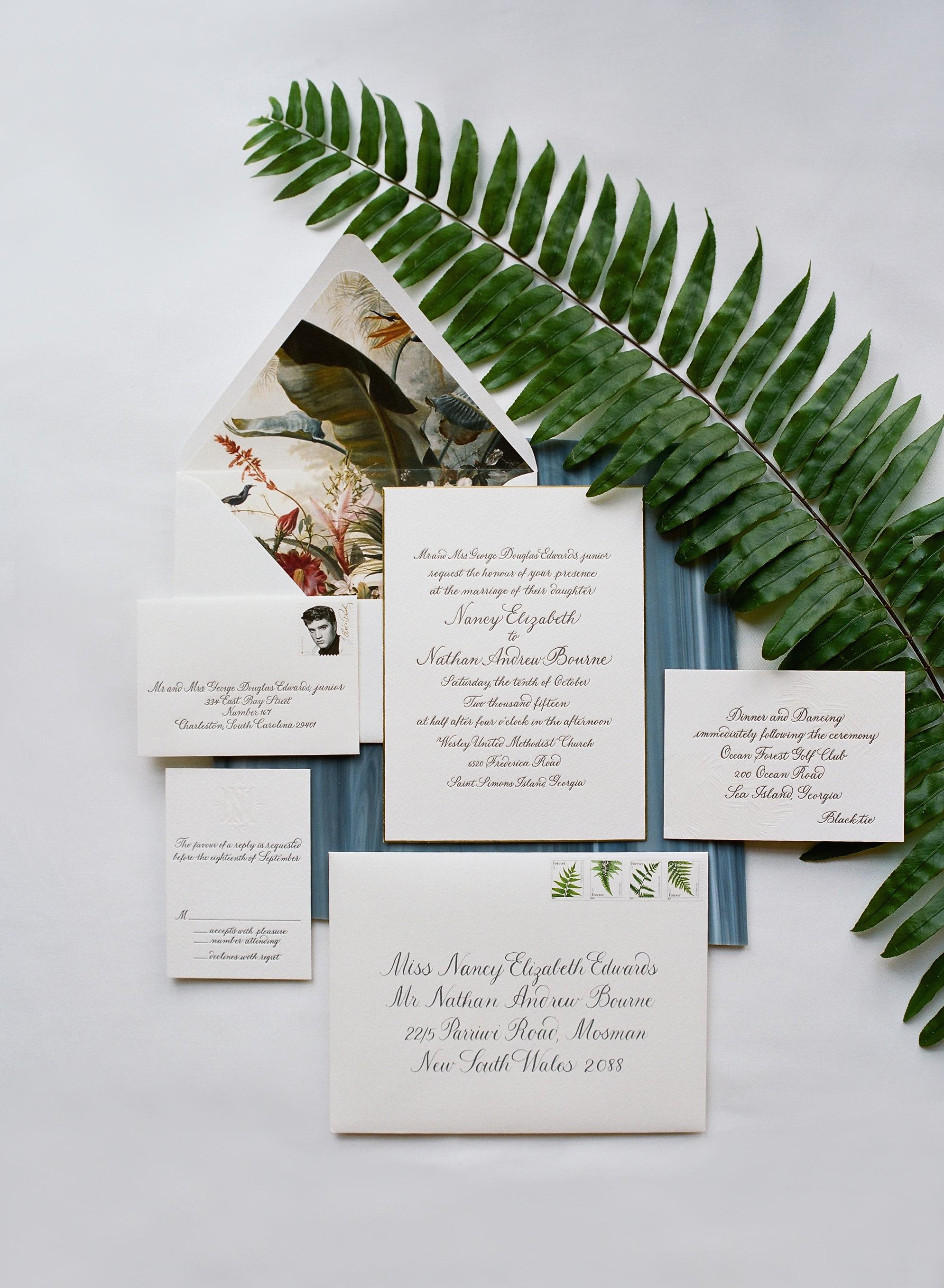 photo by Liz Banfield
For this invitation suite, a classic black and white handwritten design gets a fresh update with a custom printed envelope liner. But, perhaps the most nostalgic piece on this set was the vintage Elvis stamps on the reply envelopes.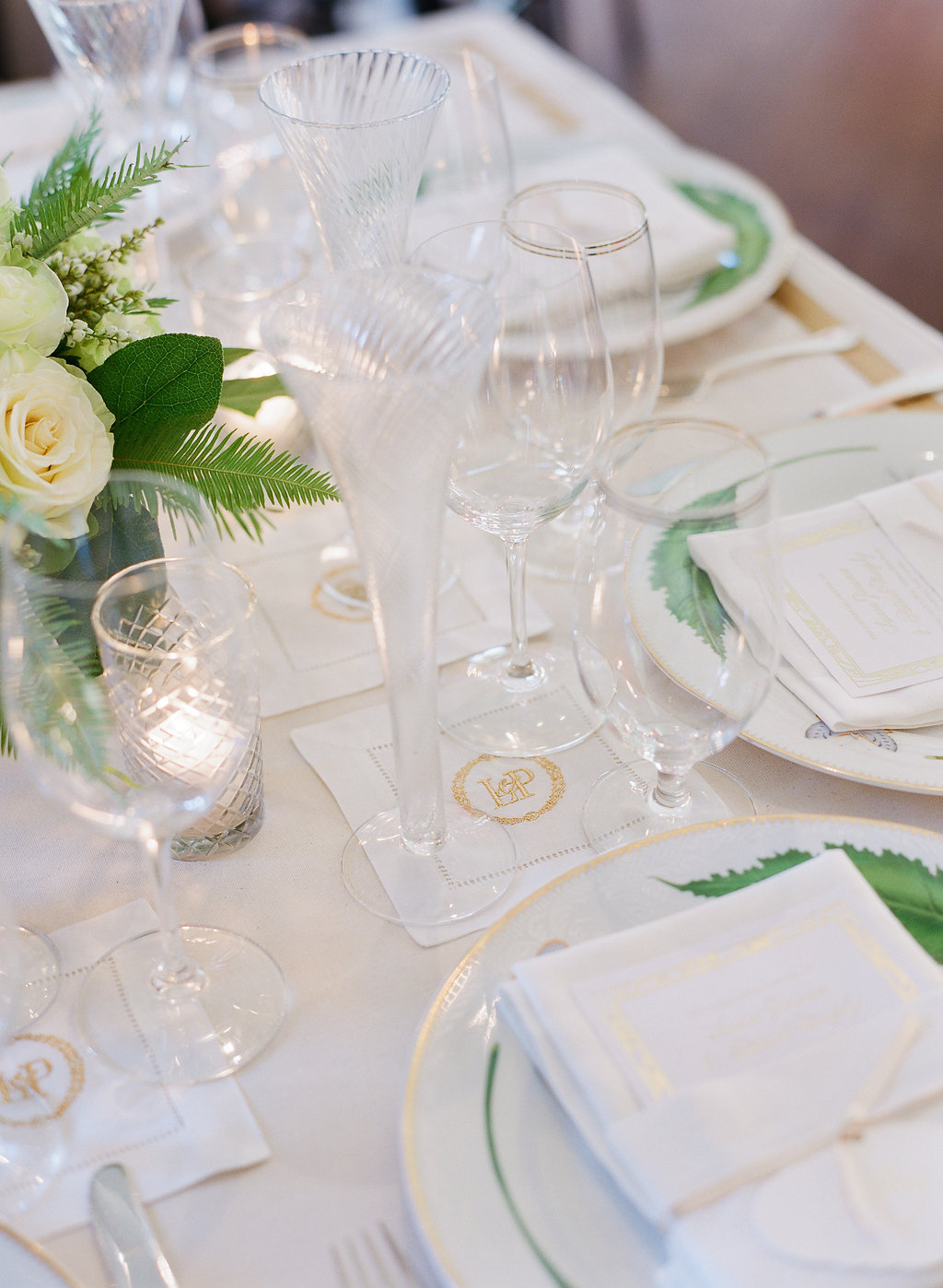 photo by Corbin Gurkin
Other places were we have created a new look to vintage pieces can be seen on tabletop items. Custom embroidered cocktail napkins are used as coasters at the dinner table. These can become vintage treasures for the couple and family for generations. Menu cards are also a way to achieve a vintage look, here gold foil adds delicate detail to a classic black and white printed card.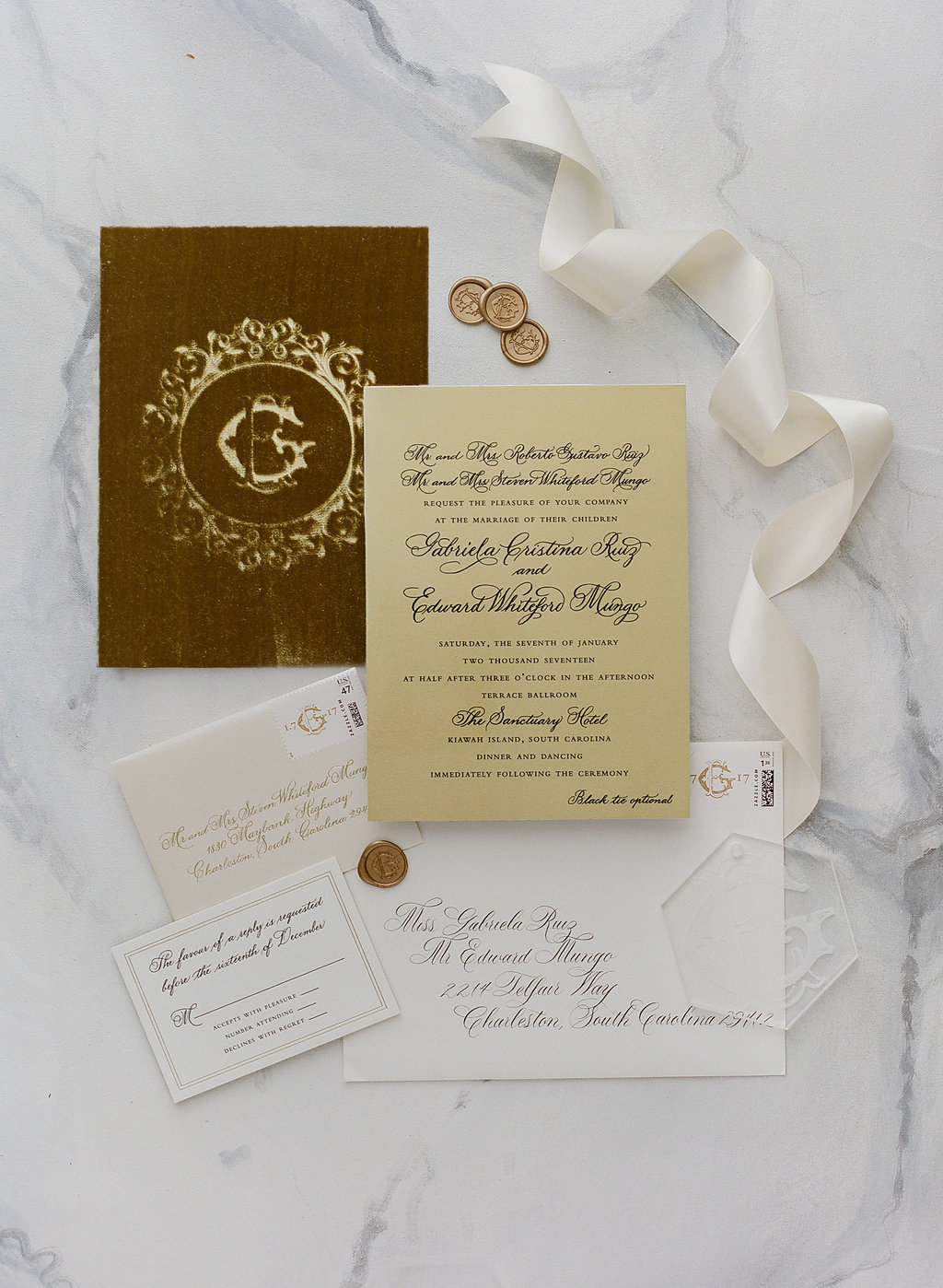 photo by Corbin Gurkin
We think it could be said from any perspective that velvet is a material with vintage notations.  Imprinting a custom wedding monogram into the velvet backing, and then letterpress romantic handwriting turns this suite into a vintage glam design.
photo by Liz Banfield
Of course, you can't get more vintage than ending the night departing by classic car.. our simple "just married" sign added the sweetest detail that's anything but dowdy…