photo by A Bryan Photo
We are loving this new trend that clients are game for which is using seating charts to direct guests to their seats vs. escort card stations.  If you are thinking about this idea, here are a few different ways we have done these, which may help provide a solution for you! For a bride who married in the yard at her parent's home, the designer (Tara Guerard) set four large family style tables.  We created a lovely watercolor painting of the set up and house backdrop and had our calligrapher, Hatch Cove Designs, write everyone's names in… The best part about this, is that it doubled as a lovely piece of artwork from the wedding day for the couple to have in their new home.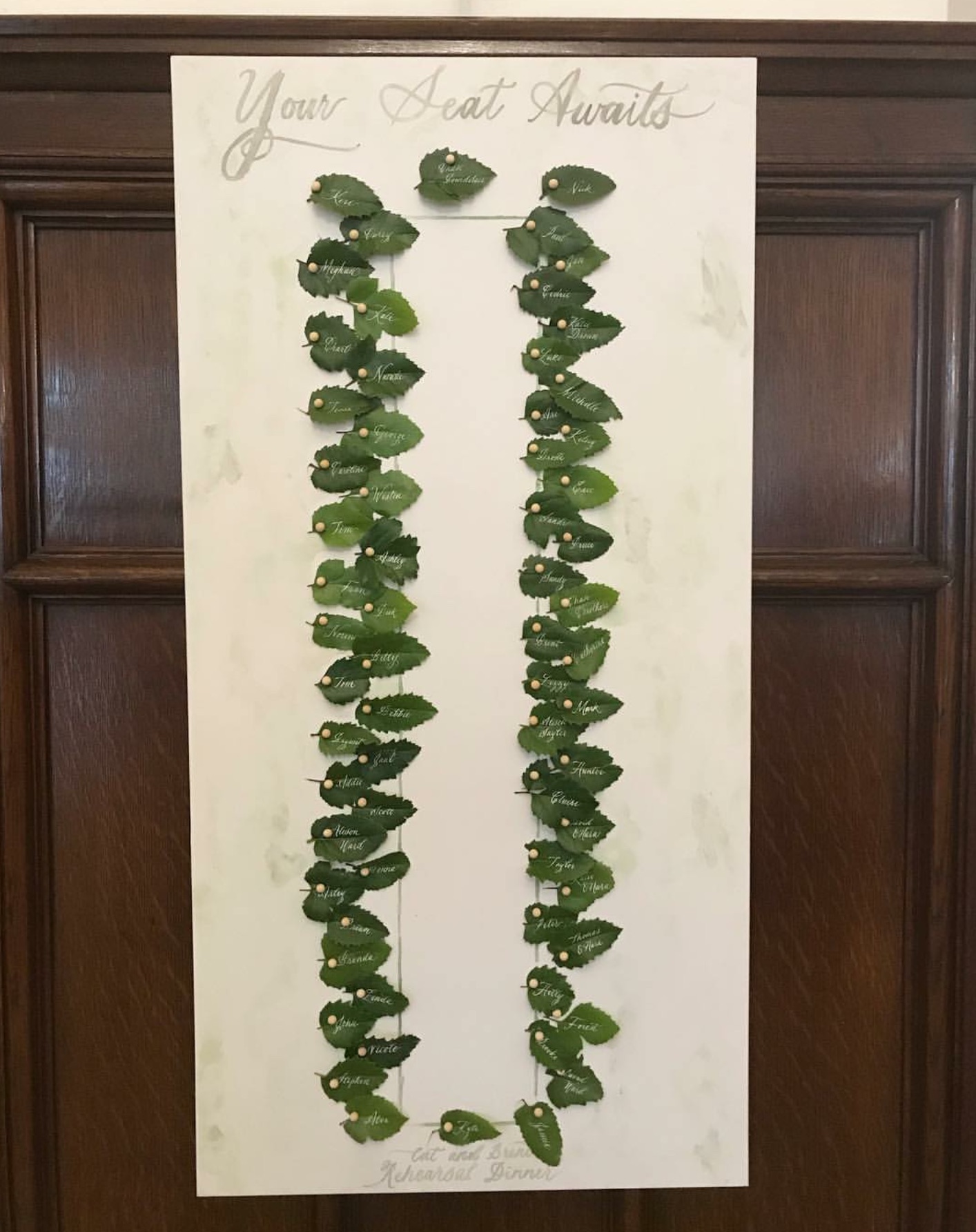 For this rehearsal dinner which had a modern greenery feel, names were written on actual leaves and pinned around the table where the guests would sit… Hatch Cove Designs did the calligraphy for these.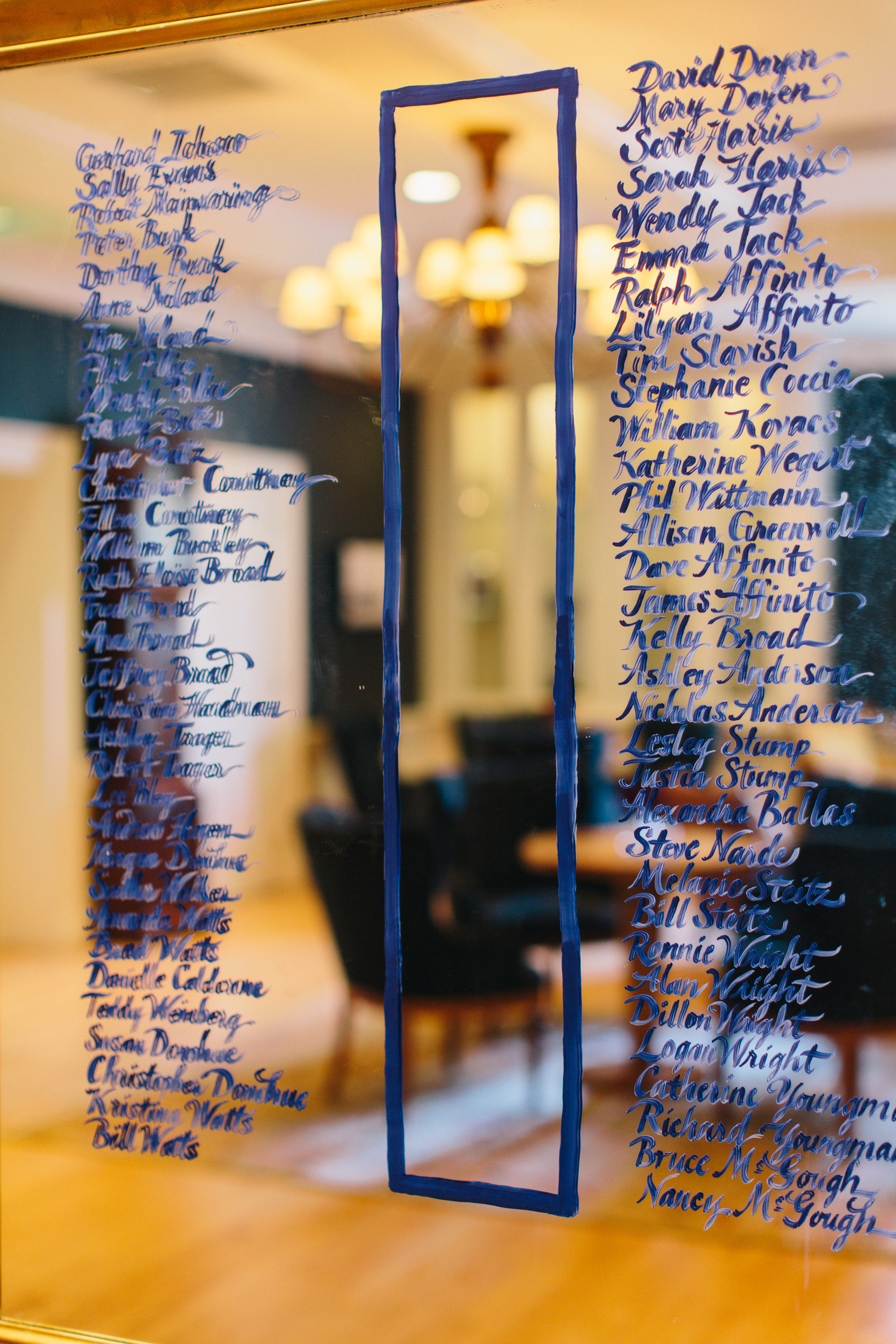 photo by Corbin Gurkin 
For another rehearsal dinner at a venue with a mirror in just the right spot, water based paint was used to depict where guests were placed at the family style table.  A perfect way for an already existing element to become part of the decor.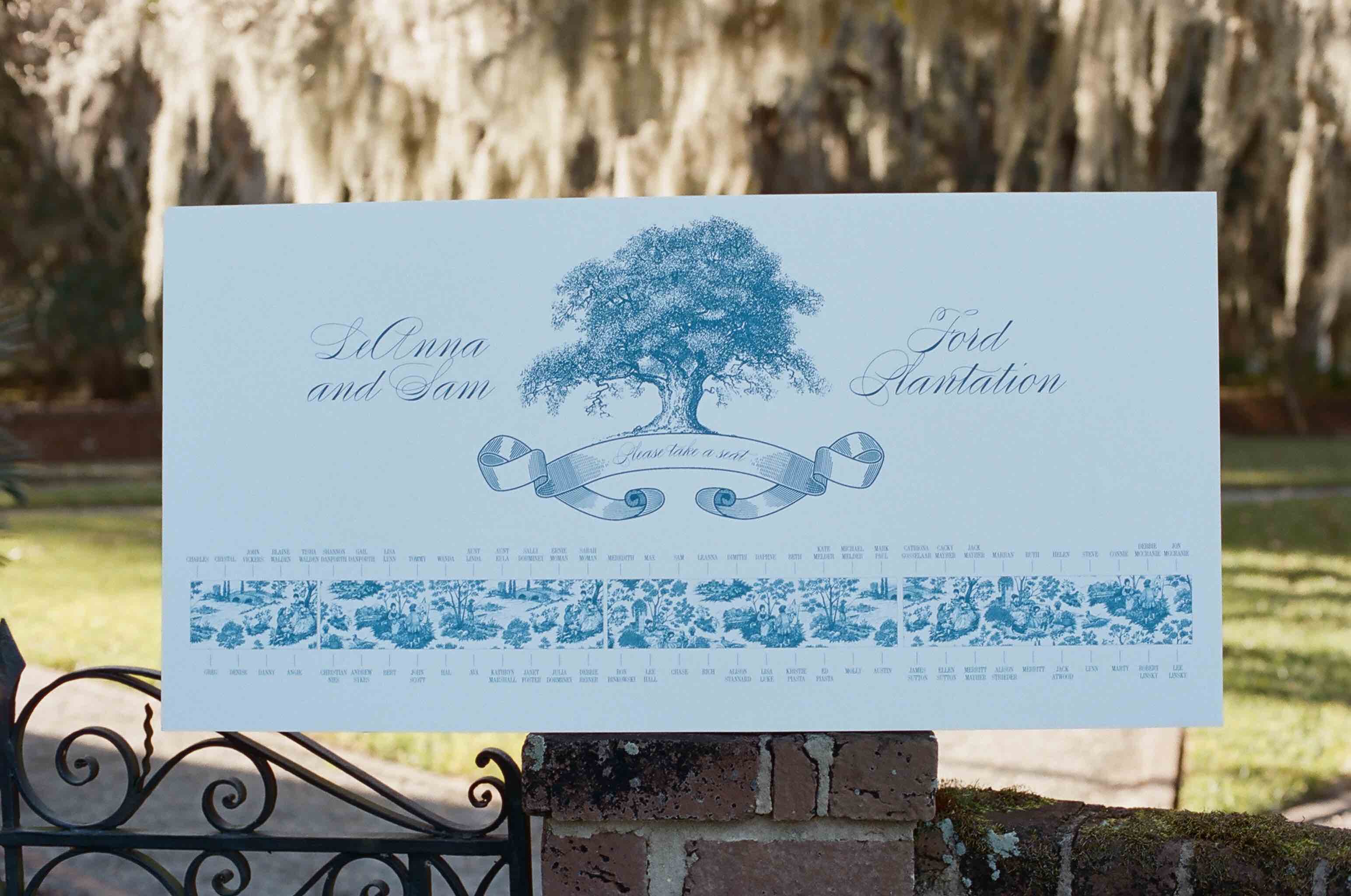 photo by Adrienne Page
For clients that celebrated their wedding with a brunch reception on the grounds at the Ford Plantation, we printed a replica of the table- we even used the toile pattern on the table's linen… Each guests' name was placed at their position at the table… Again, another piece for the couple to take home.