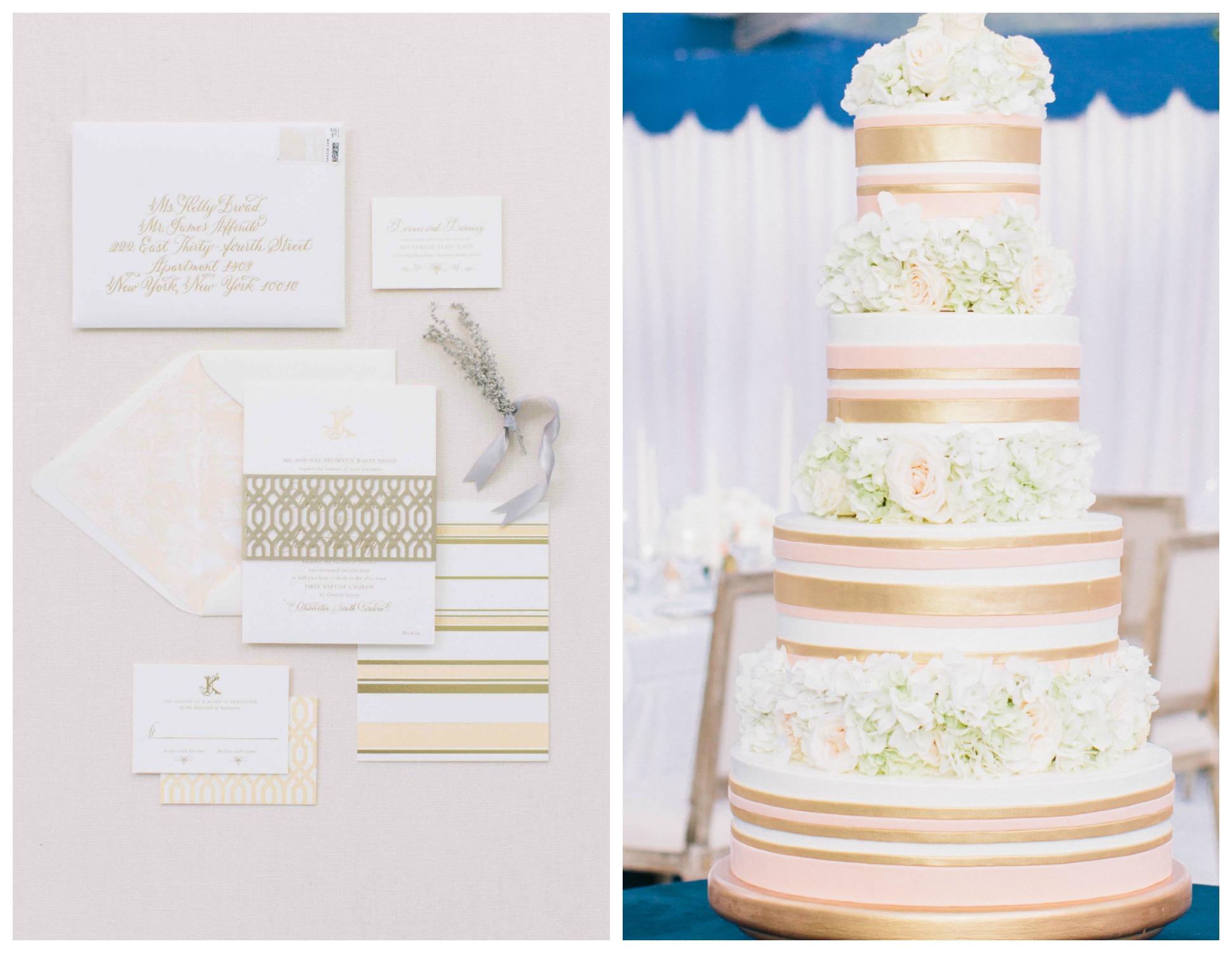 photos by Corbin Gurkin
We find in many ways what we create for our clients is often used throughout the wedding design elements.  Several times one of those main areas is in the wedding cake design.  We love what our cake bakers have incorporated from our printed pieces into the cake design. The metallic gold and peach stripes from the invitation backing added depth to the cake with floral separation layers.  Cake by Jim Smeal.
photos by Adrienne Page
For this printed suite, we created a custom monogram that was sprinkled throughout. One place in particular was the focal point on the wedding cake.. Cake by Jim Smeal.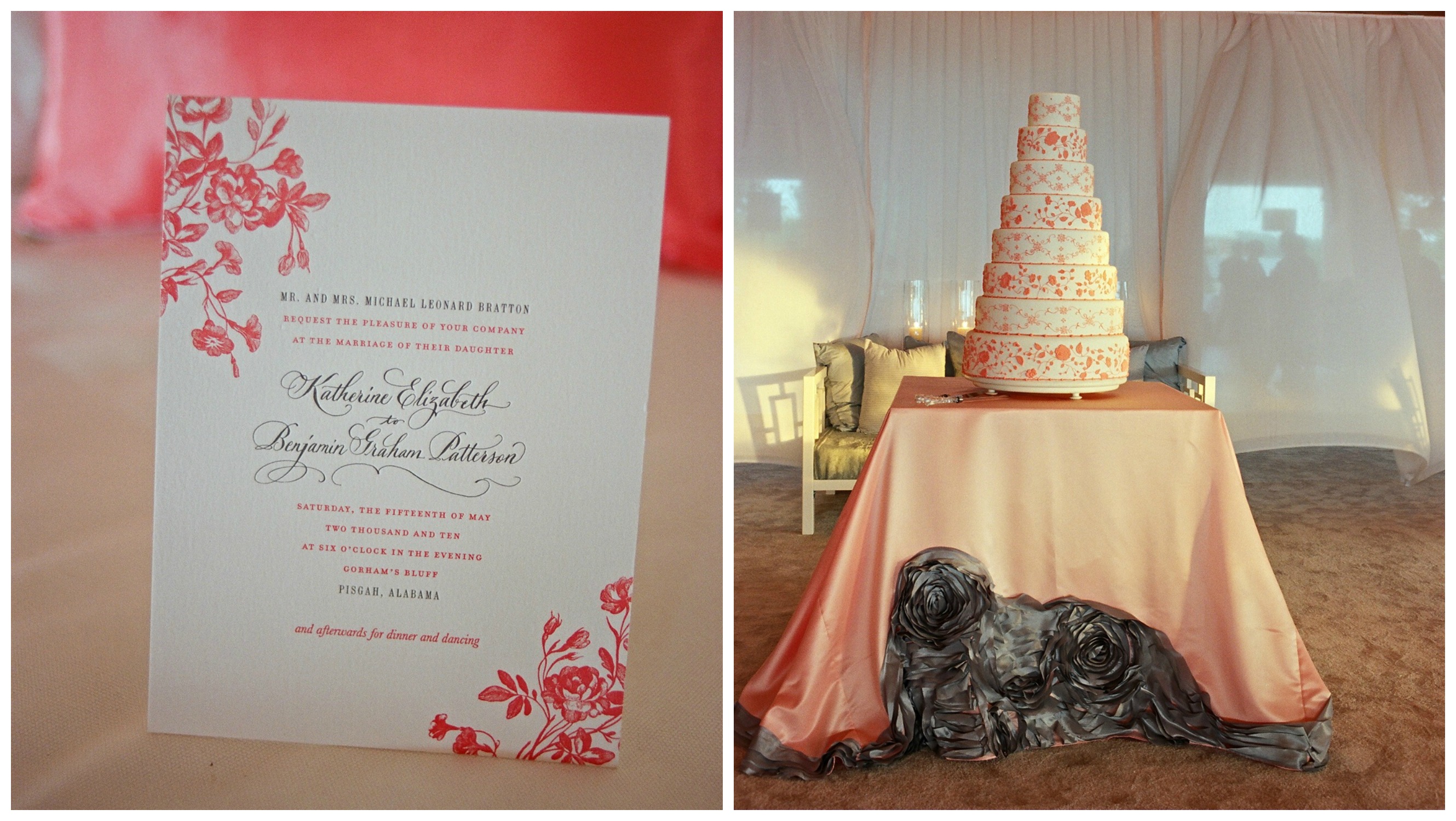 photos by Liz Banfield
Pink and florals was the name of the game for this bride. Our floral pattern was letterpressed into the corners of the invites to look like they were growing.. But, they were also perfect en masse covering the layers of this oversized cake by Jay Qualls.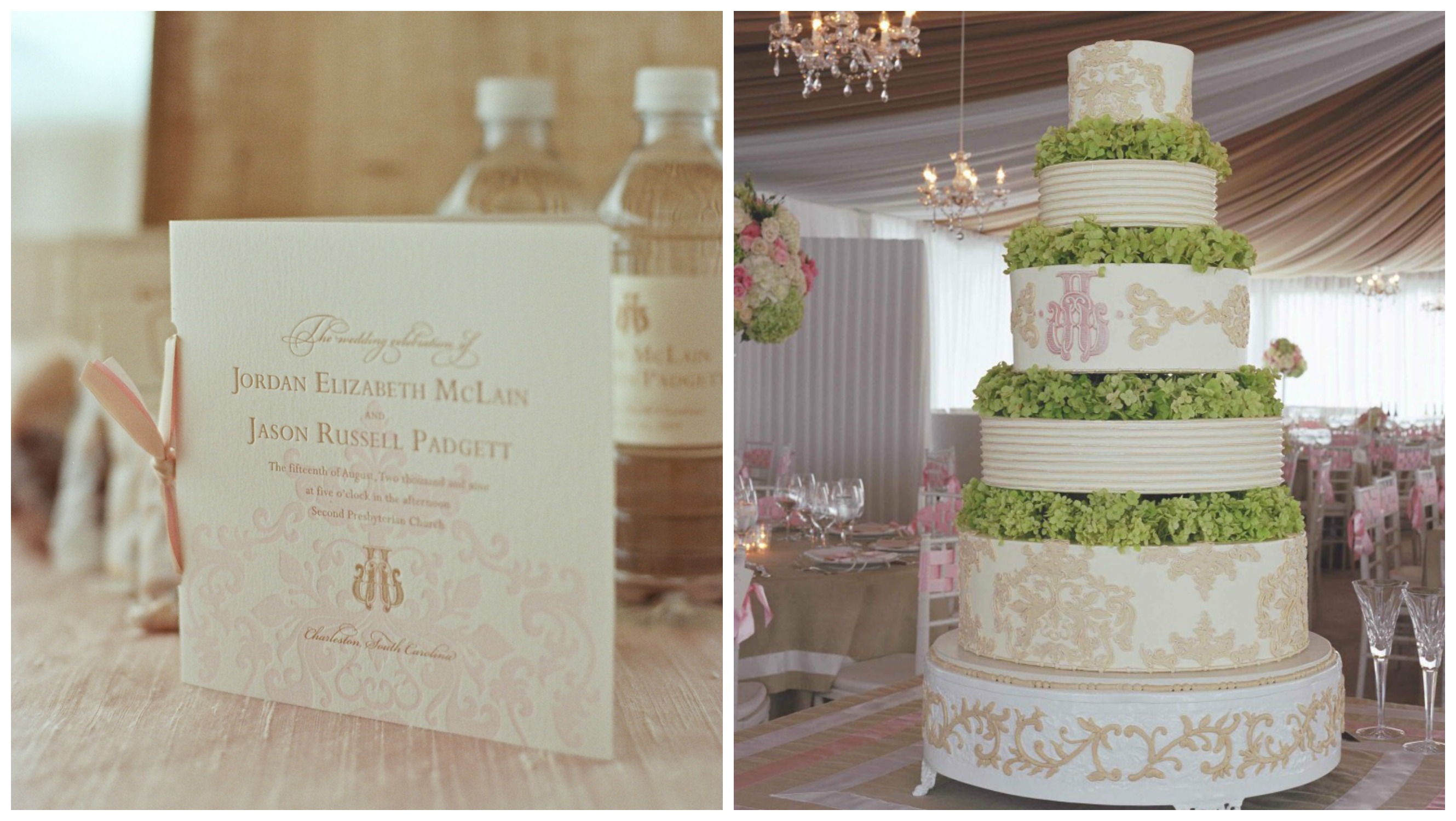 photos by Liz Banfield
Here another monogram was designed and used as early as the save the dates, and then seen again as floral pieces on the church doors, a large decal, on the dance floor, and here incorporated along with the custom floral pattern onto the cake. Cake by Jim Smeal.
photos by Liz Banfield
Another custom monogram we designed was featured over the entire cake… On some layers in a larger format, while on others in smaller form en masse.