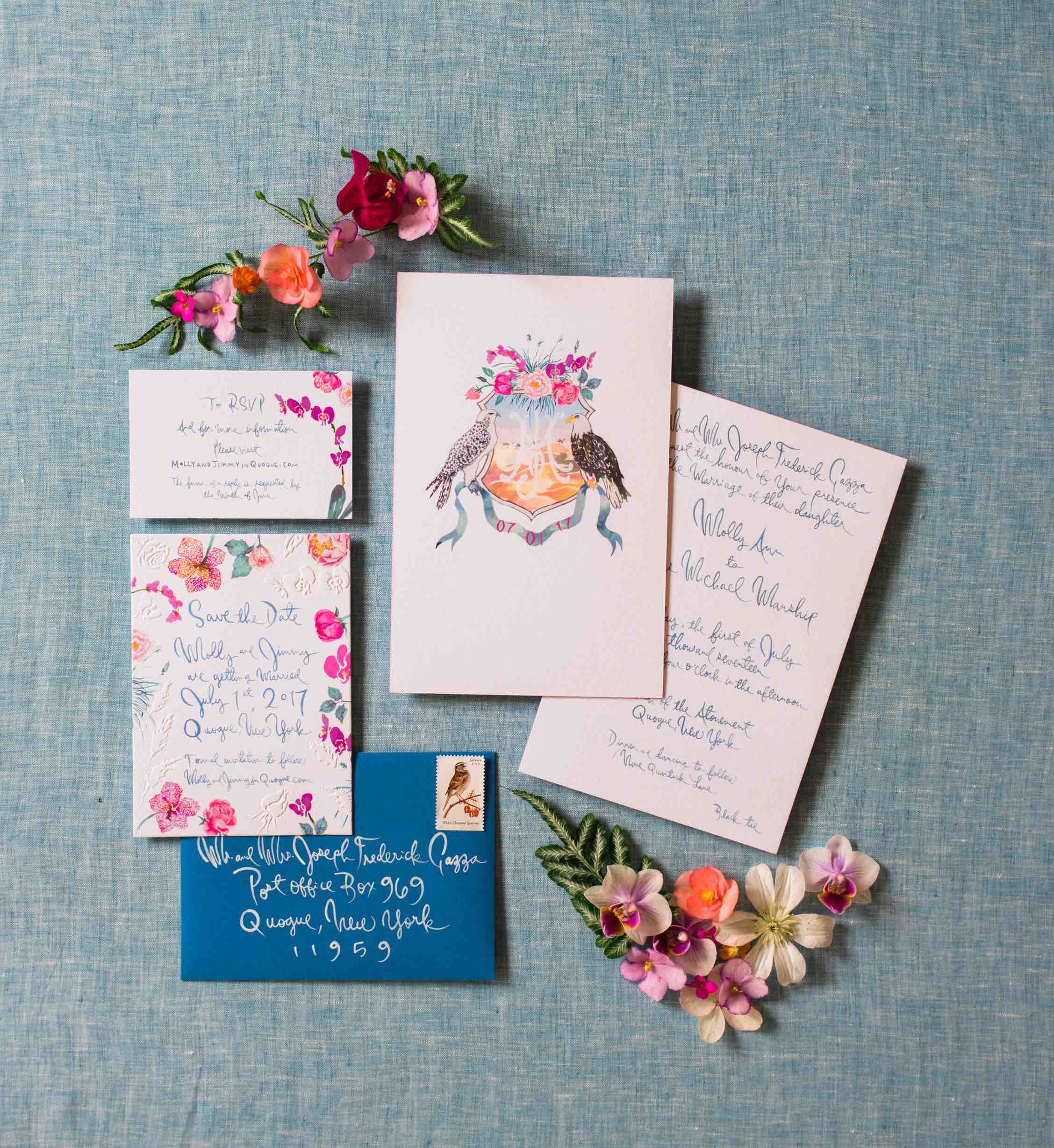 photo by Liz Banfield
Some of our clients have had their eyes on favorite designs or graphic designers for a while and then also want us to create some pieces for them. We love collaborating… really every time we are collaborating it's just either with clients, an event designer, or another graphic designer. Her are just a few ways we have made it work in the past.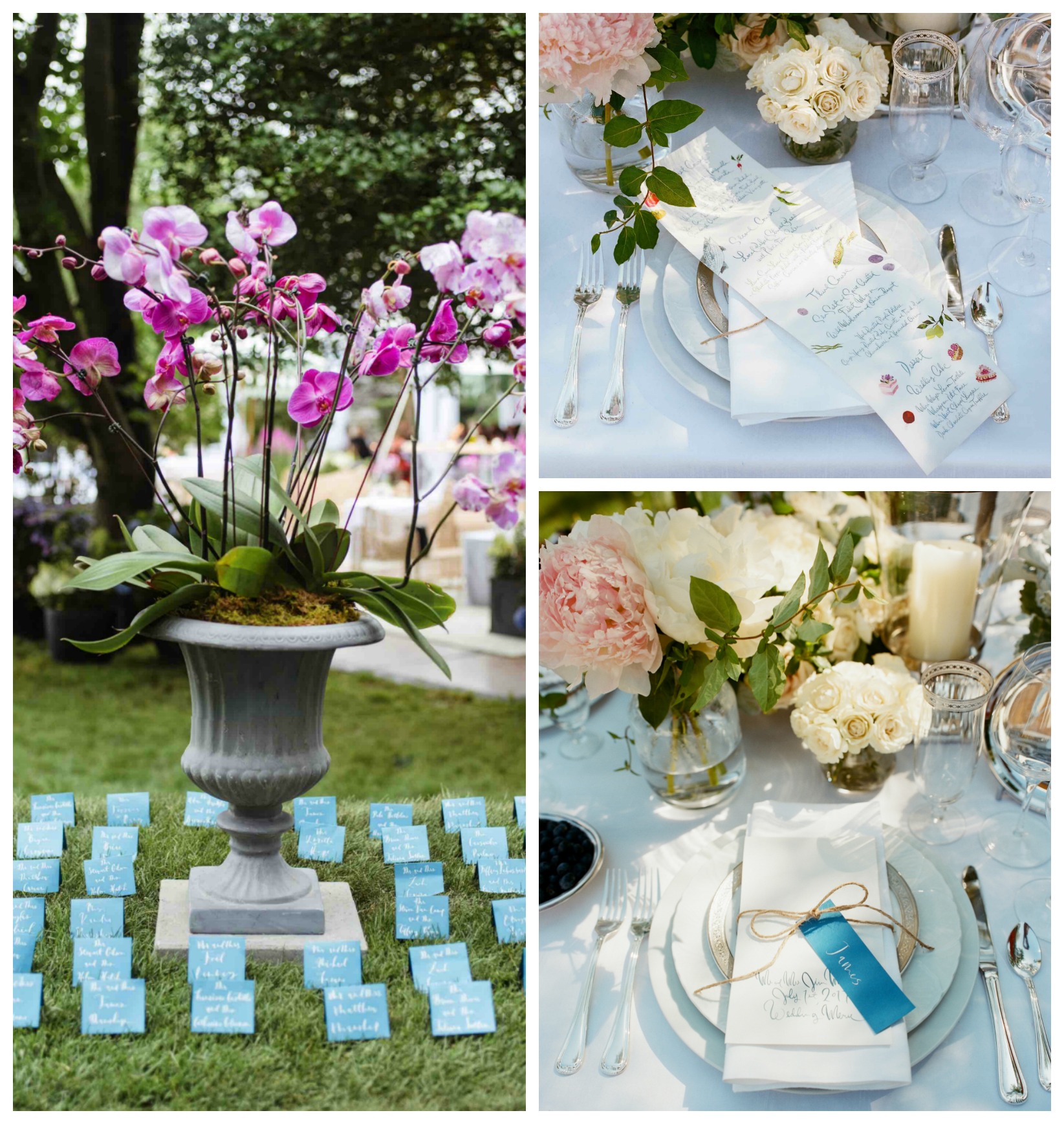 photos by Liz Banfield
For this wedding in the Hamptons, we collaborated with Happy Menocal. Known for whimsical illustrations, our bride worked with Happy to create save the dates, invitations, and dinner menus with hand drawn icons. we completed the wedding printing with signage, escort cards, and place cards to coordinate with the suite. Calligraphy by Hatch Cove Designs.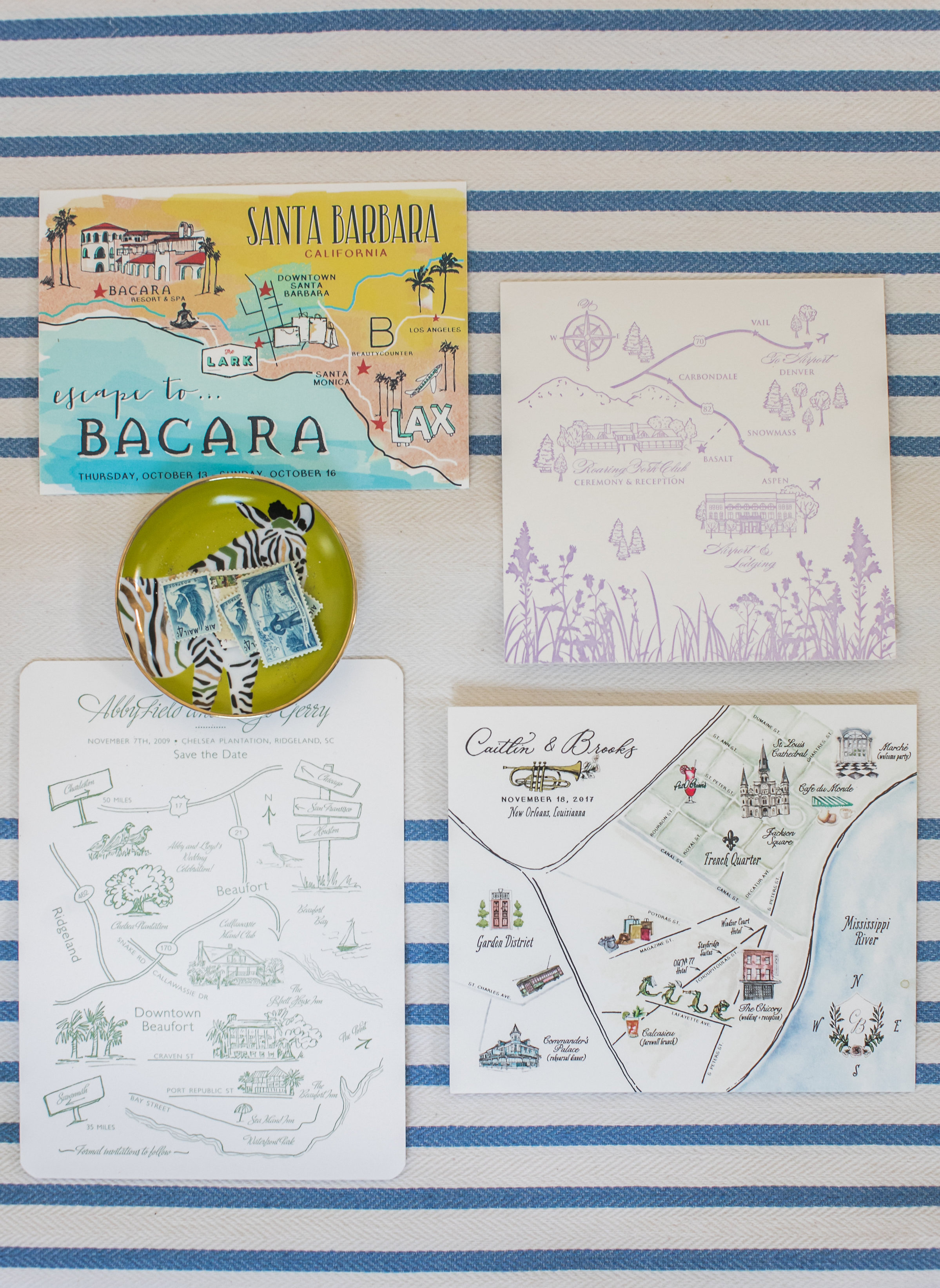 photo by Caitlin Ann
This bride worked with Ragan House to create a custom hand lettered crest and design, which we worked off of to create the illustrated map of the wedding location for the wedding welcome bags.
photos by Liz Banfield
One of our favorite collaborations was with Ceci New York. Our bride was planning a very design heavy affair with vintage birdcages, branches, and vibrant colors. So, we started this theme on the save the dates, and Ceci carried it through and beyond on the invitations… Die cut folds and enclosures, and belly bands were just some of the features on this upscale printing.