photo by Corbin Gurkin 
Well, it's official, Velvet is hot hot hot for fall… We are big fans and have been using it in some of our designs and wanted to share some of the ways we have incorporated it if you are looking for more velvet inspiration. For the formal and classic invitations above (a December wedding), the belly bands are formed from embossing kelly green velvet for a polished finish.
photos by Corbin Gurkin
For the same December wedding, velvet covered menu booklets were displayed on the place settings. Gold tags are etched with guests' names as the place cards.  We collaborated on these menu booklets with Velvet Raptor.
Many people feel that velvet is reserved strictly for the fall/winter months. But, for a very early Spring wedding, the invitation was backed  in a patterned velvet, and packaged together in a custom mailing box.
photo by Corbin Gurkin
These ultra glam winter wedding invites featured luxe golden paper backed with velvet embossed with a custom monogram.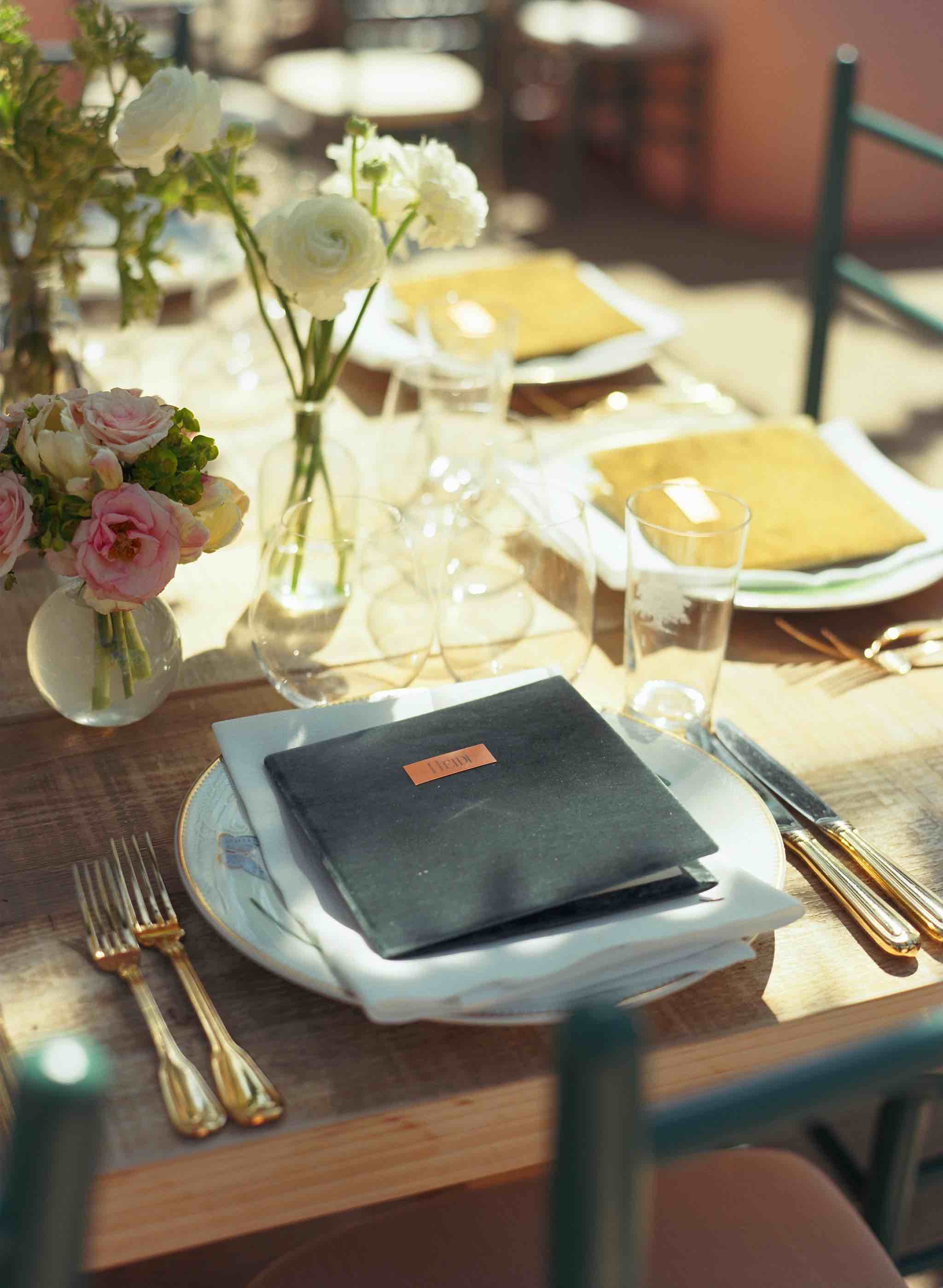 photo by Liz Banfield
For another early Spring wedding, velvet menu booklets with copper tags in an ombre color palette softened the rustic wooden topped tables. Guests looked as these as keepsakes.
photo by Liz Banfield
So much sparkled about this New Year's wedding invitation suite. Metallic paper was laser cut in a custom filigree pattern we designed, and came together to create an "inner envelope".  The invitation cards inside were backed in the matching filigreed pattern in burnout velvet.
photos by Liz Banfield
Menus were thick burnout velvet cards with name plates, but once you flipped the menus over, guests found cards tied to them with hand written notes personally from the bride.  We love seeing the elements of velvet making their place in design elements!